Sarah and Richard hosted an elegant, garden Sarasota destination wedding personalized with handmade invitations and lawn games.
"We wanted a small wedding, so traveling to another state seemed the perfect way to guarantee that. Initially, we were considering foreign locations, but decided on Florida because of Richard's grandmother, who doesn't like to travel," the bride explained. "I'm not a fan of ballroom weddings, so finding the perfect outdoor venue was really important to me."
The Missouri couple focused on bringing their friends and family together as one, during their teal, silver and grey waterfront Sarasota wedding.
"Inclusiveness was very important to us. We had a lot of family there, and we wanted to make sure there was mingling," Sarah shared. "There was no bride side, groom side or seating chart at dinner. Instead of small round tables, we had long feasting tables so most guests were sitting with everyone else.
To keep their wedding guests entertained, the pair hired Sarasota wedding DJ Grant Hemond and Associates.
"There were some great moments during the dance portion of the reception. Everyone really let loose and had fun," the bride reminisced. "Corey, our DJ from Grant Hemond, was great. He was able to judge the mood, skipping the Shoe Game, when it was obvious that everyone was enjoying themselves on the dance floor.
MORE: GRANT HEMOND AND ASSOCIATES WEDDINGS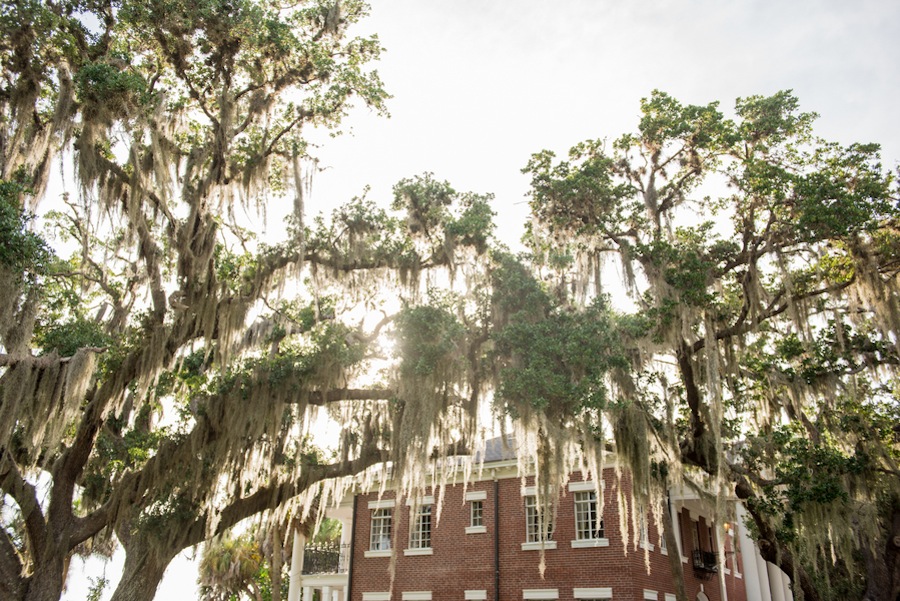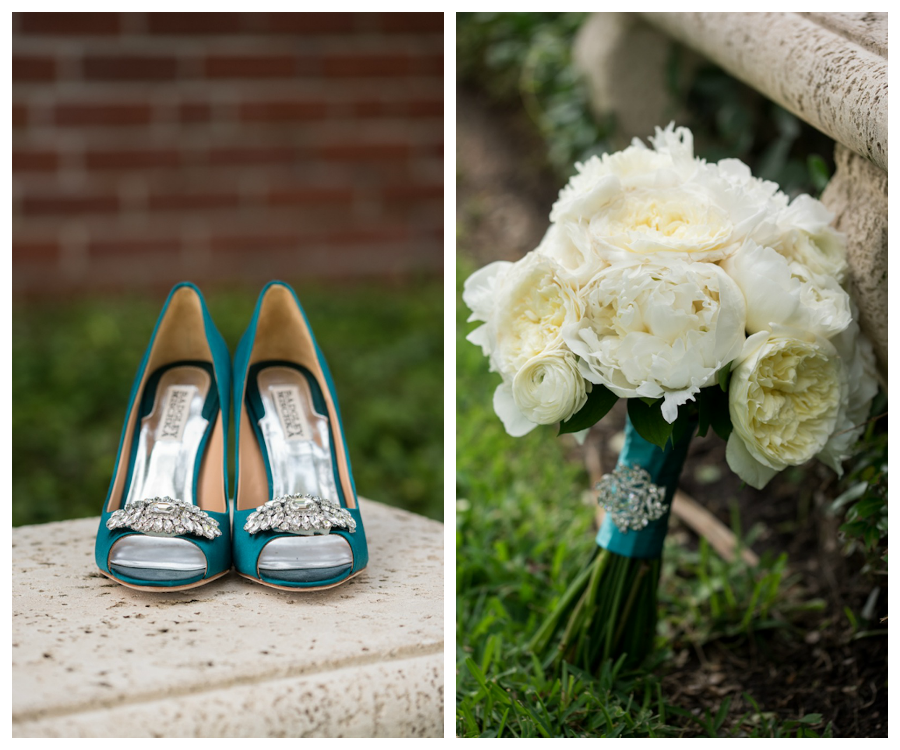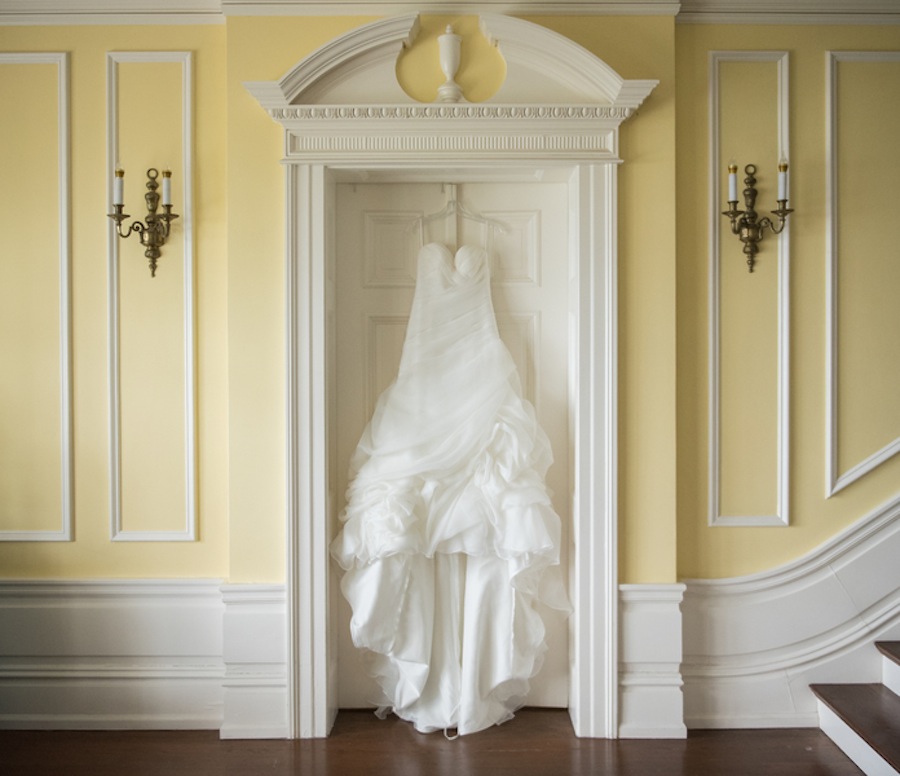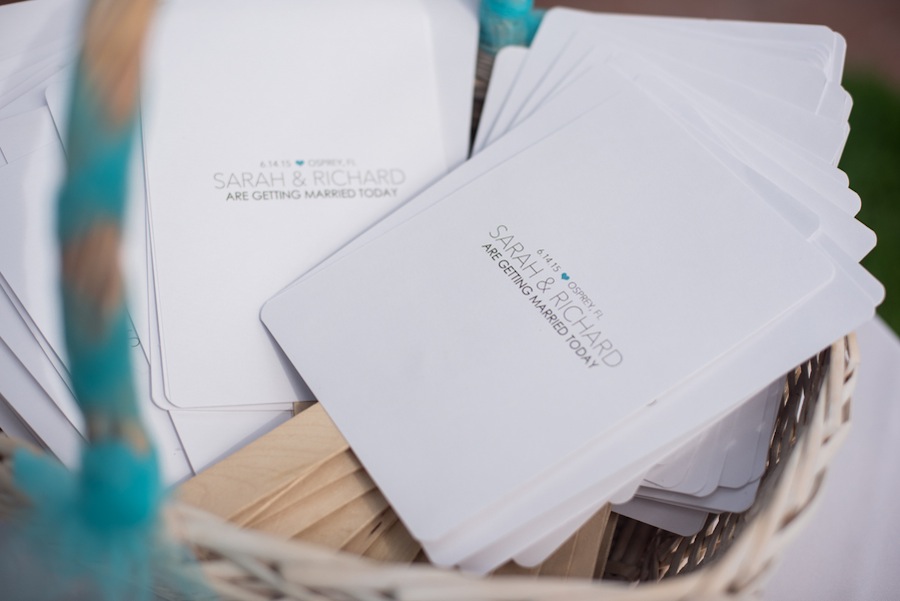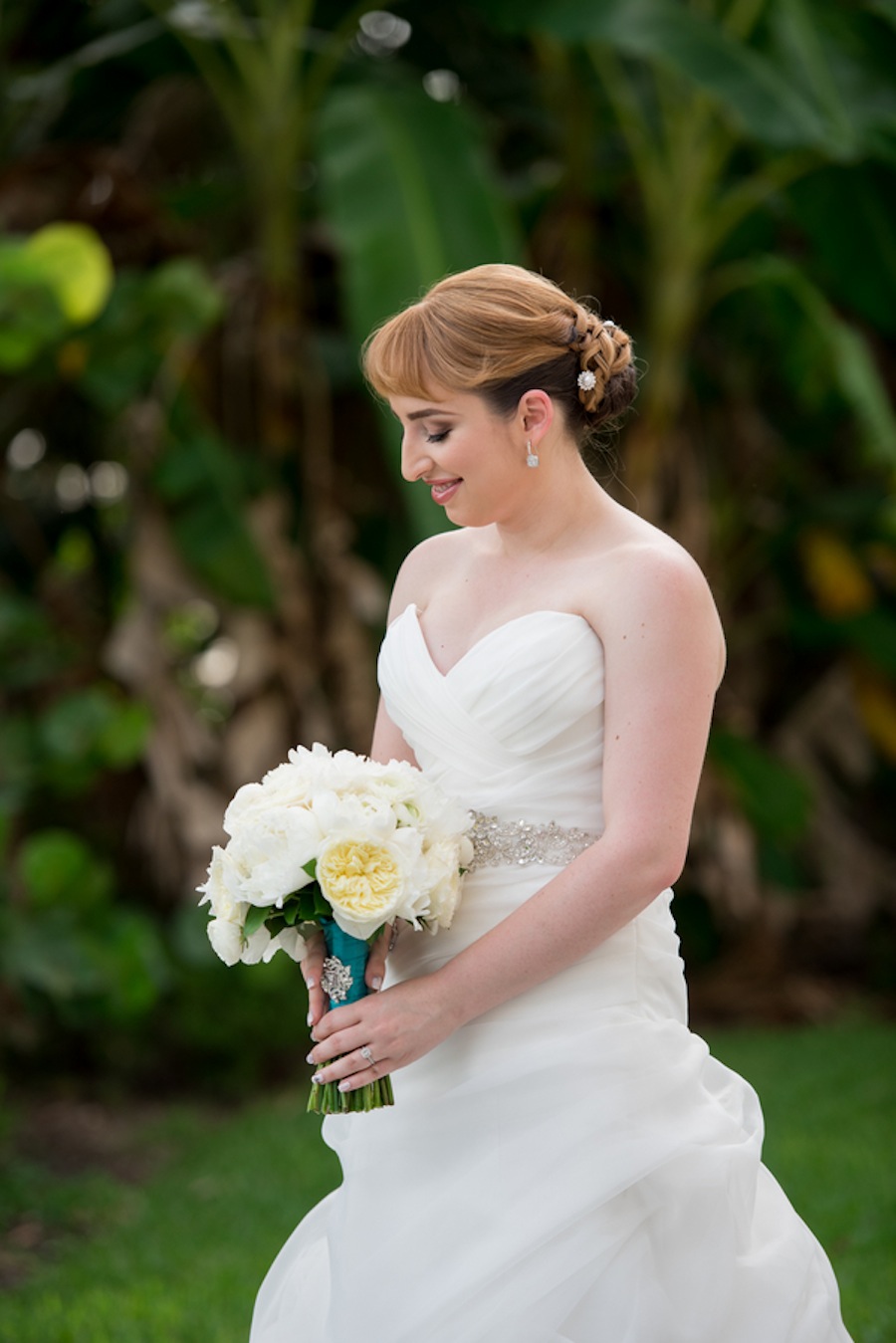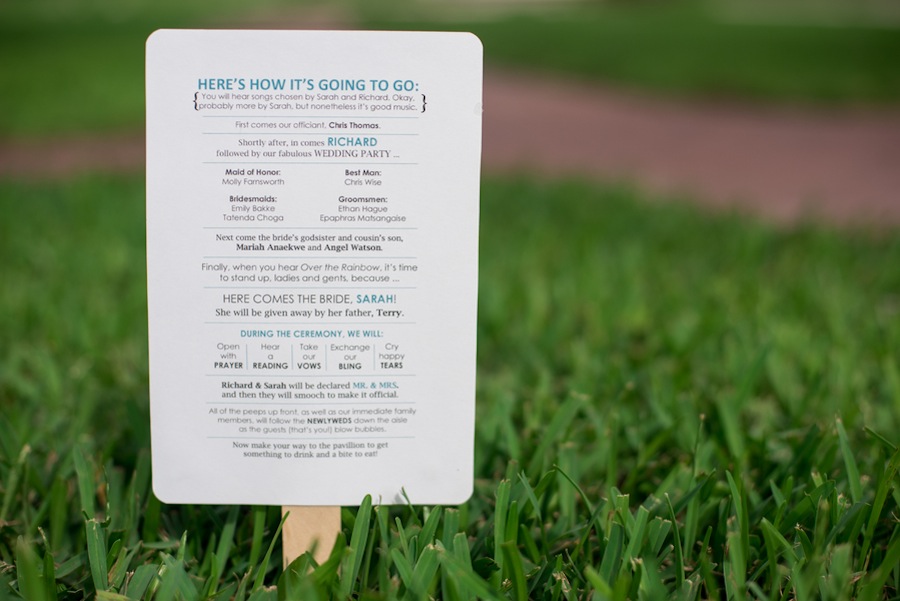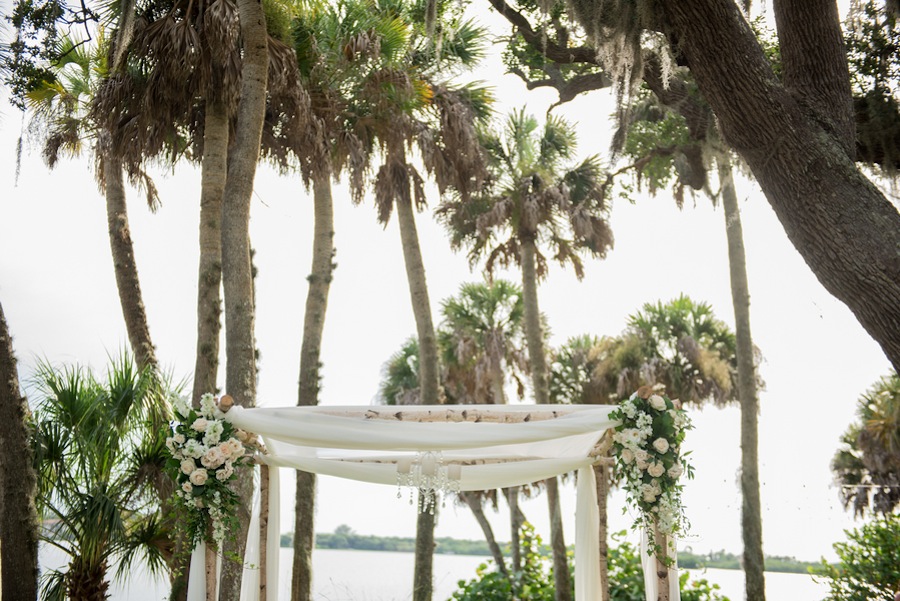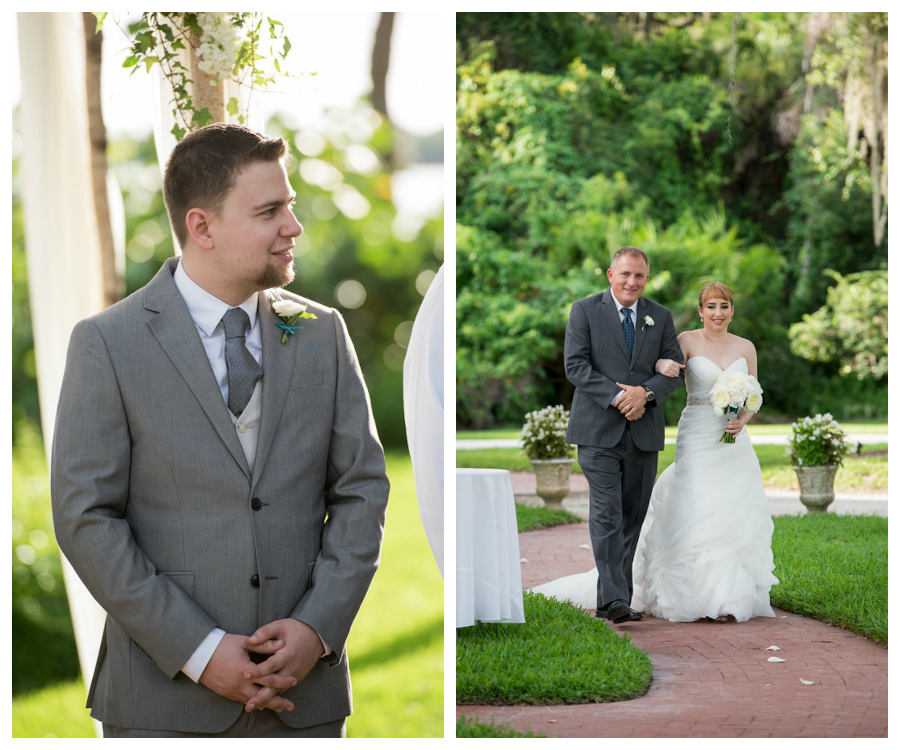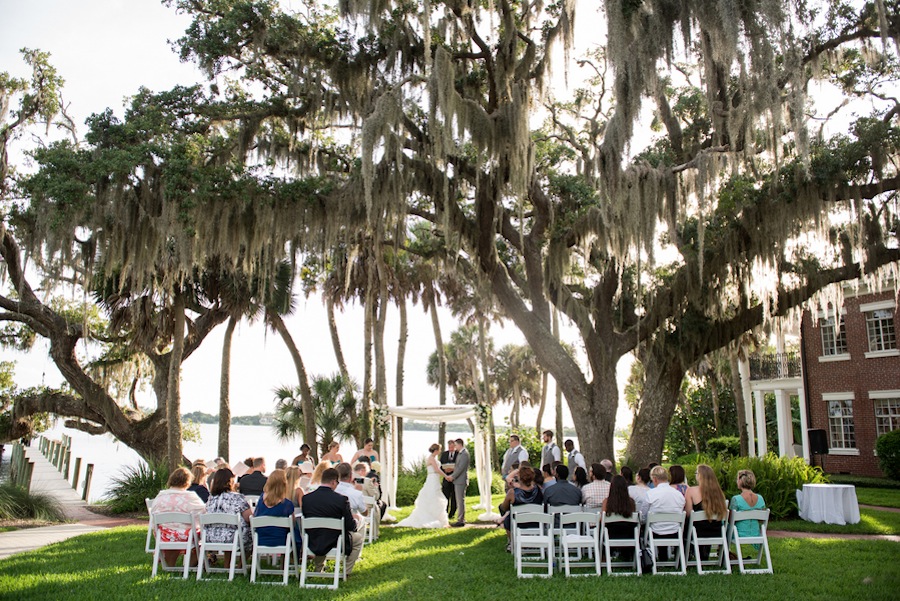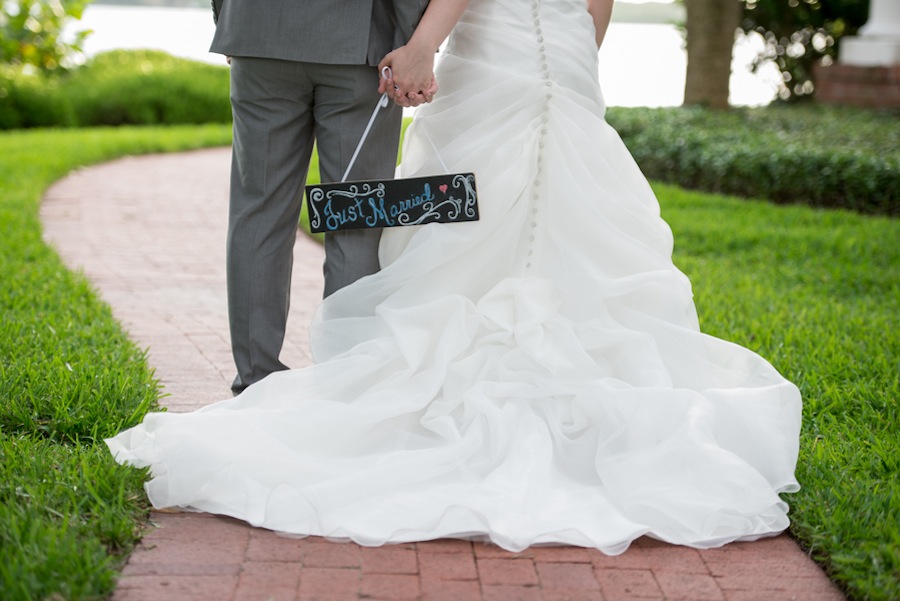 The Proposal:
Richard and I had been together five-and-a-half years. He bought the ring two months before giving it to me, while agonizing over how to propose. He rejected several plans before finally making us last minute dinner reservation at The Melting Pot, where we spent our first and fifth anniversary. The restaurant is part of beautiful, upscale outdoor shopping center, and he proposed at a fountain near the restaurant.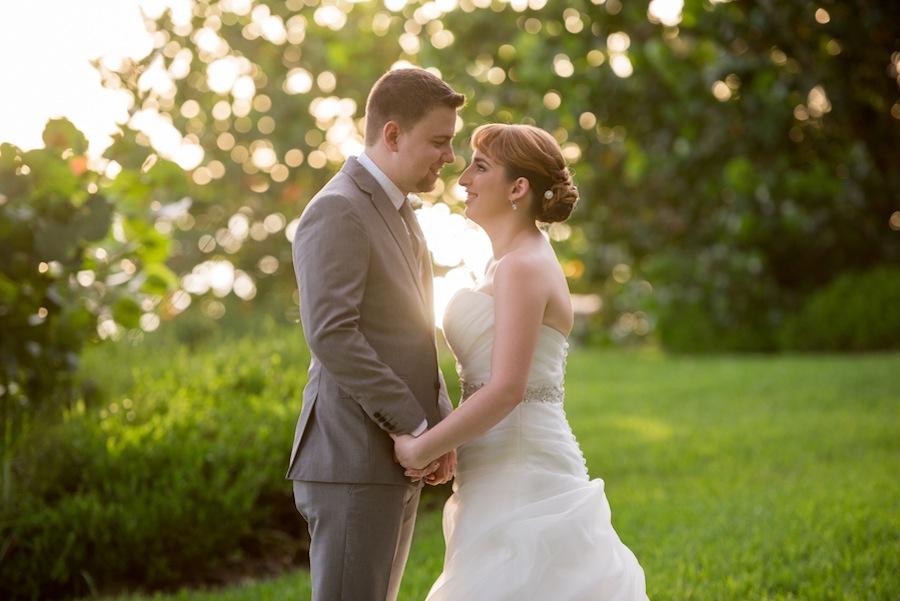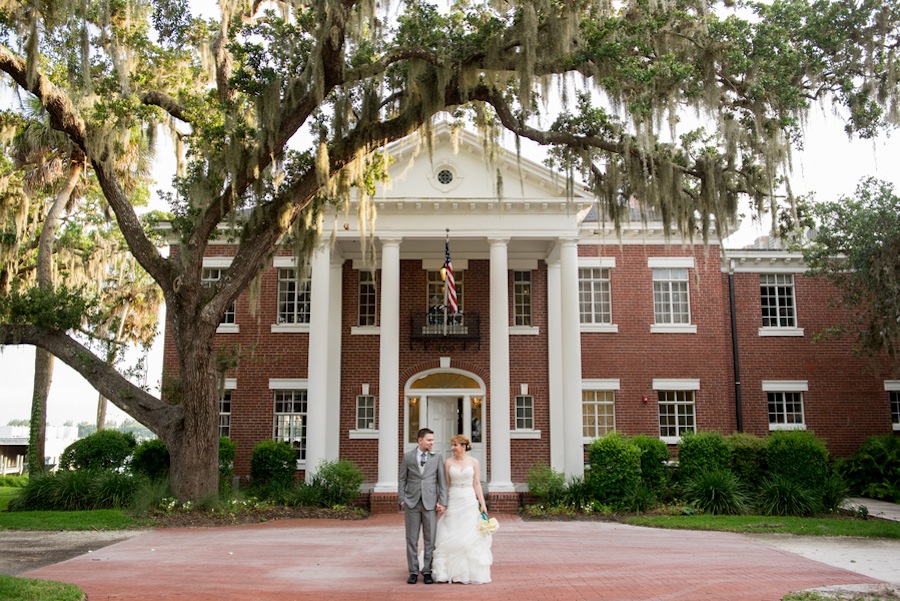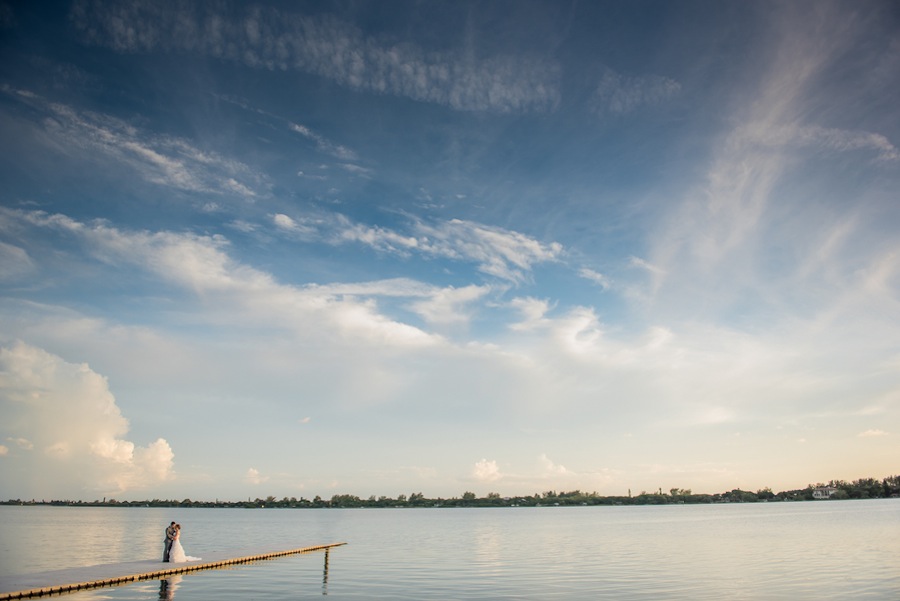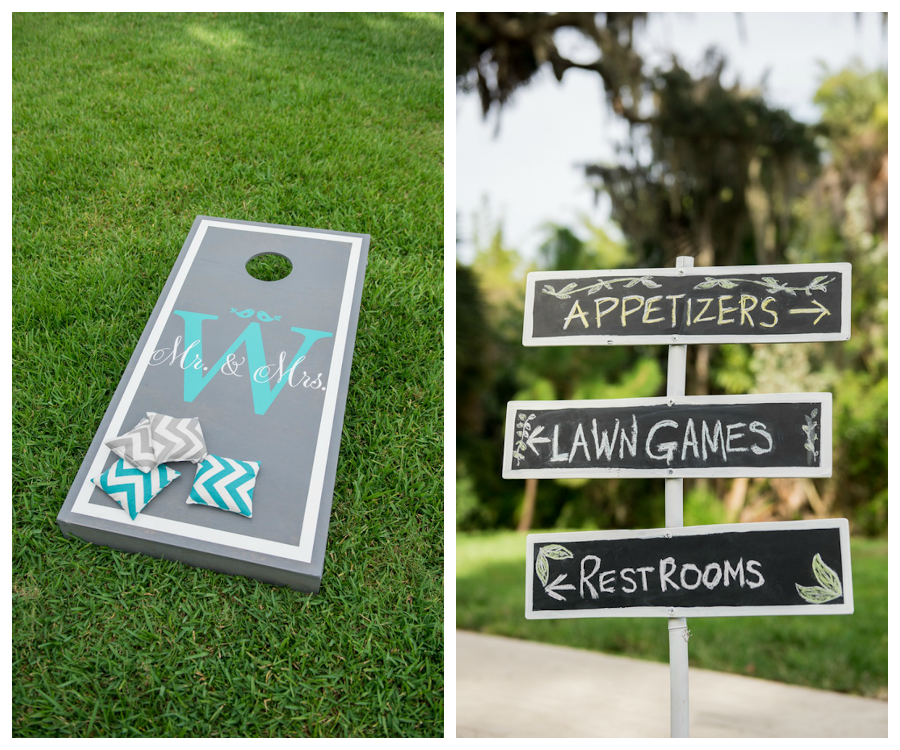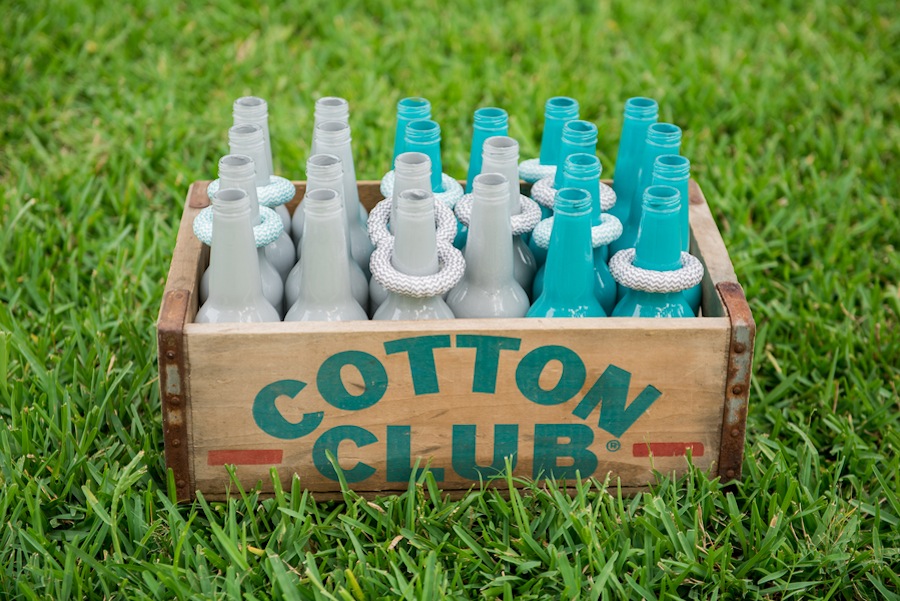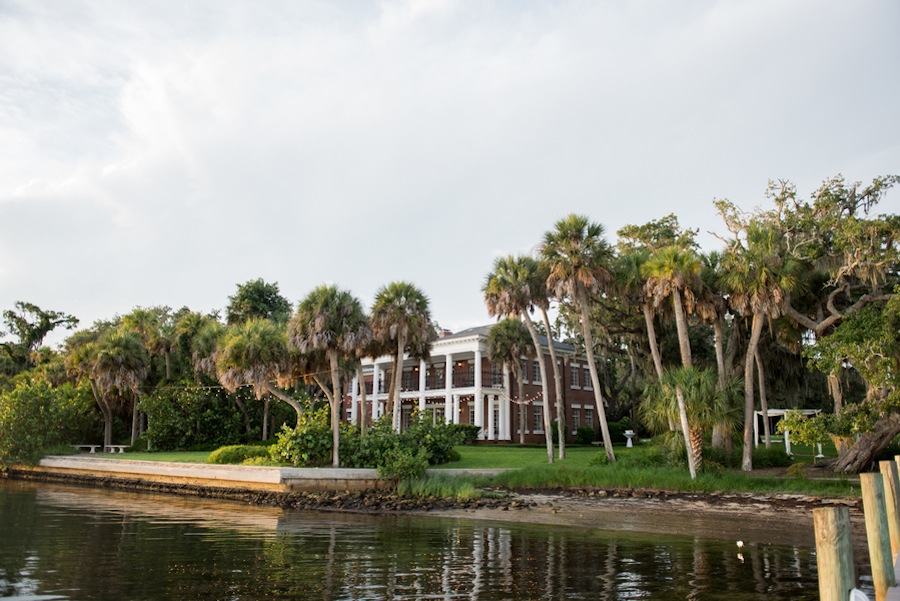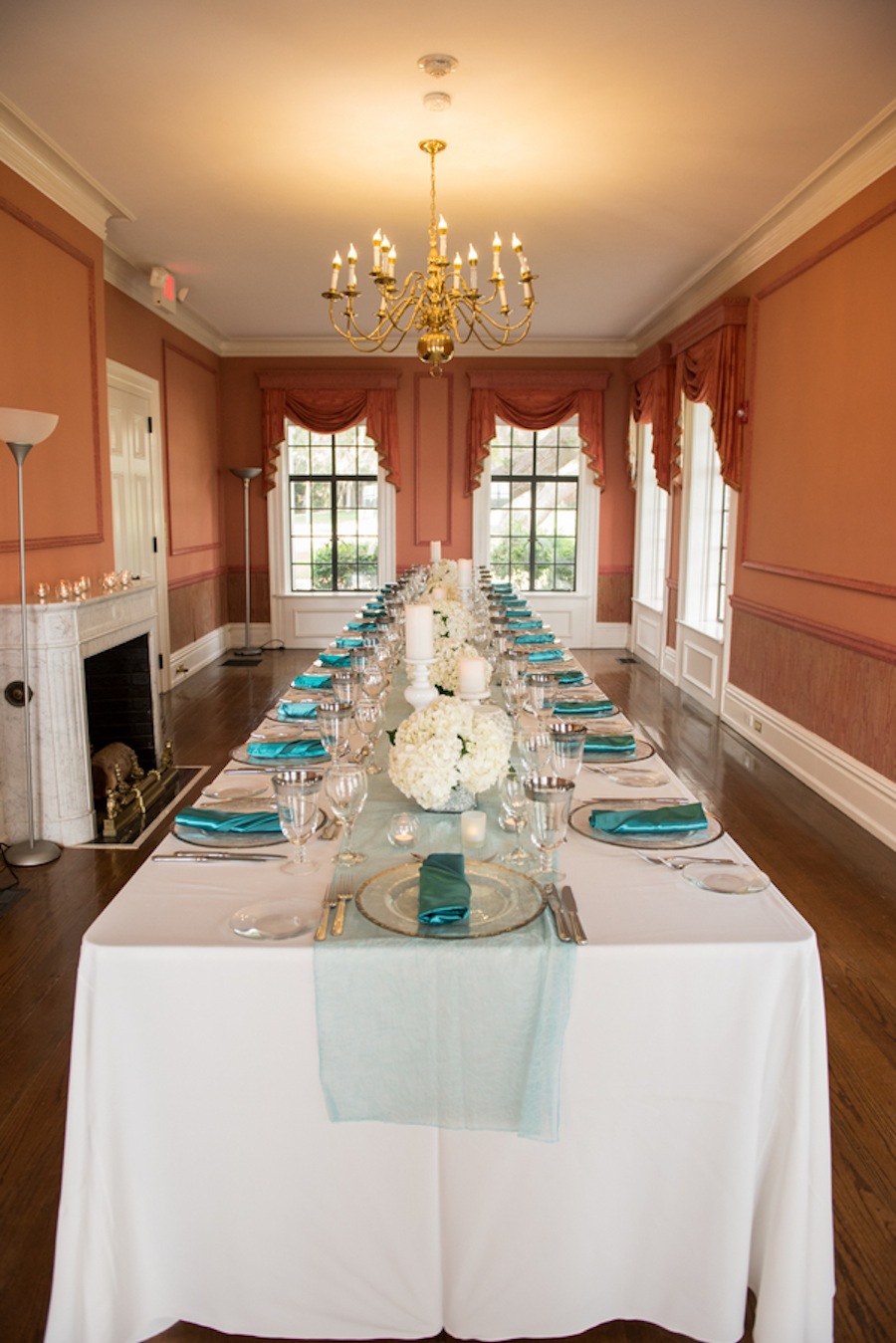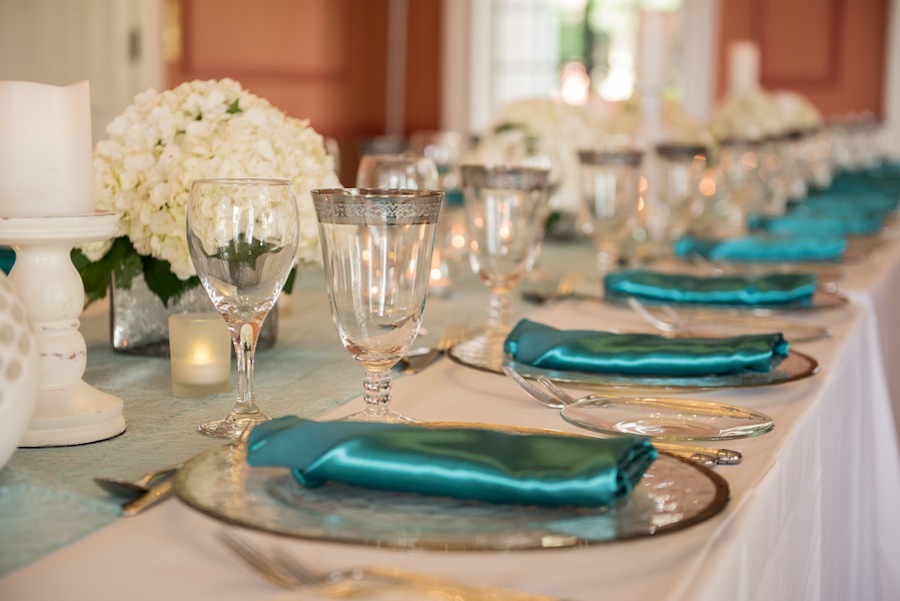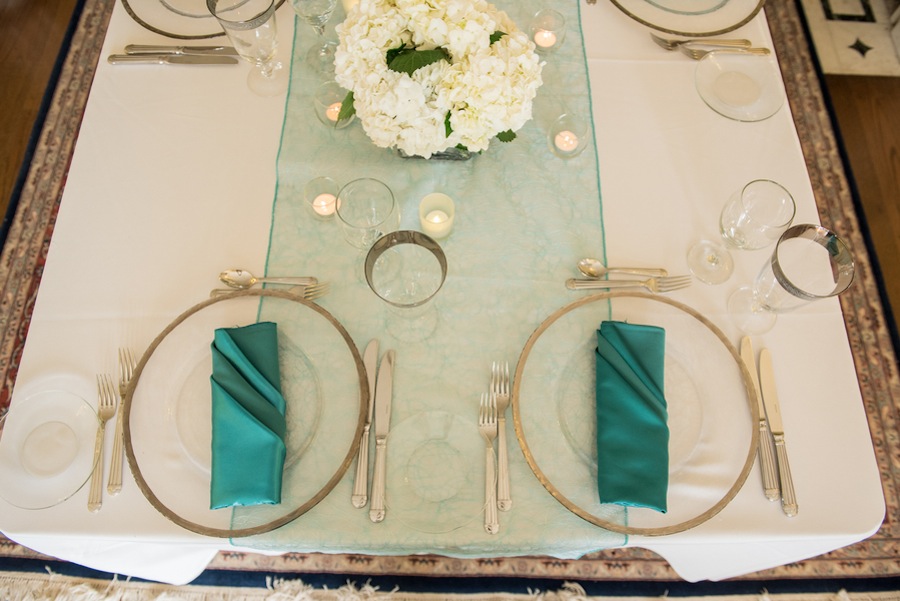 How would you describe your theme?
While I had a vision for my wedding, it didn't turn into a full-blown theme until later on. My mom described it as an elegant, garden wedding, which fit pretty well. I'm not a fan of ballroom weddings, so finding the perfect outdoor venue was really important to me. Even though it was outdoors, I'm not an outdoorsy type person, hence the elegant portion of the theme.
What were your colors?
My favorite color is blue, especially blue/green shades. We ended up with dark teal, silver and gray because I wanted something unique, but also simple.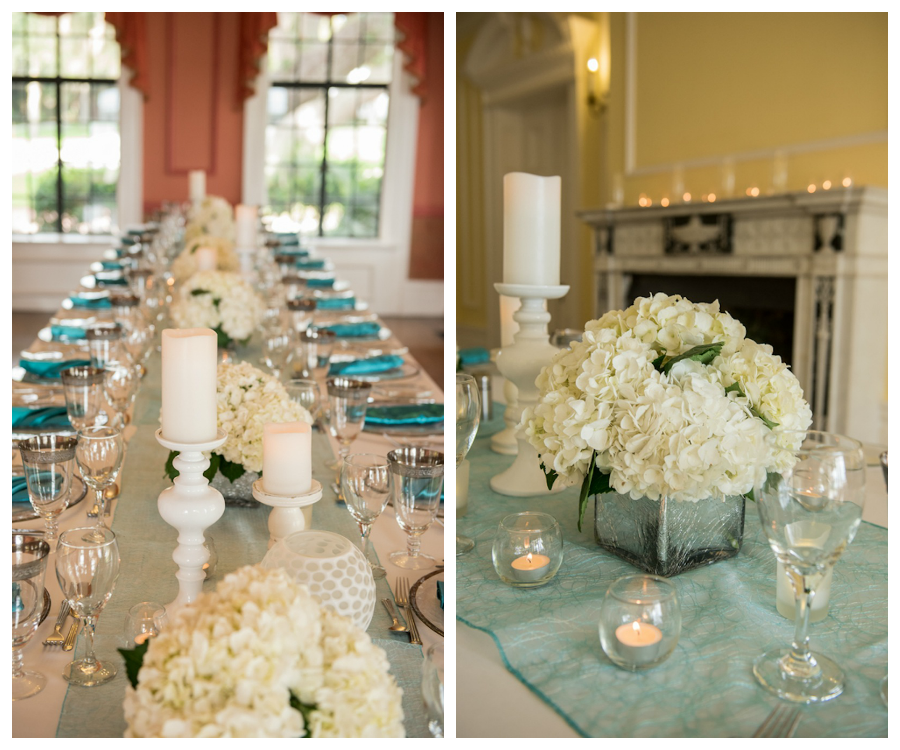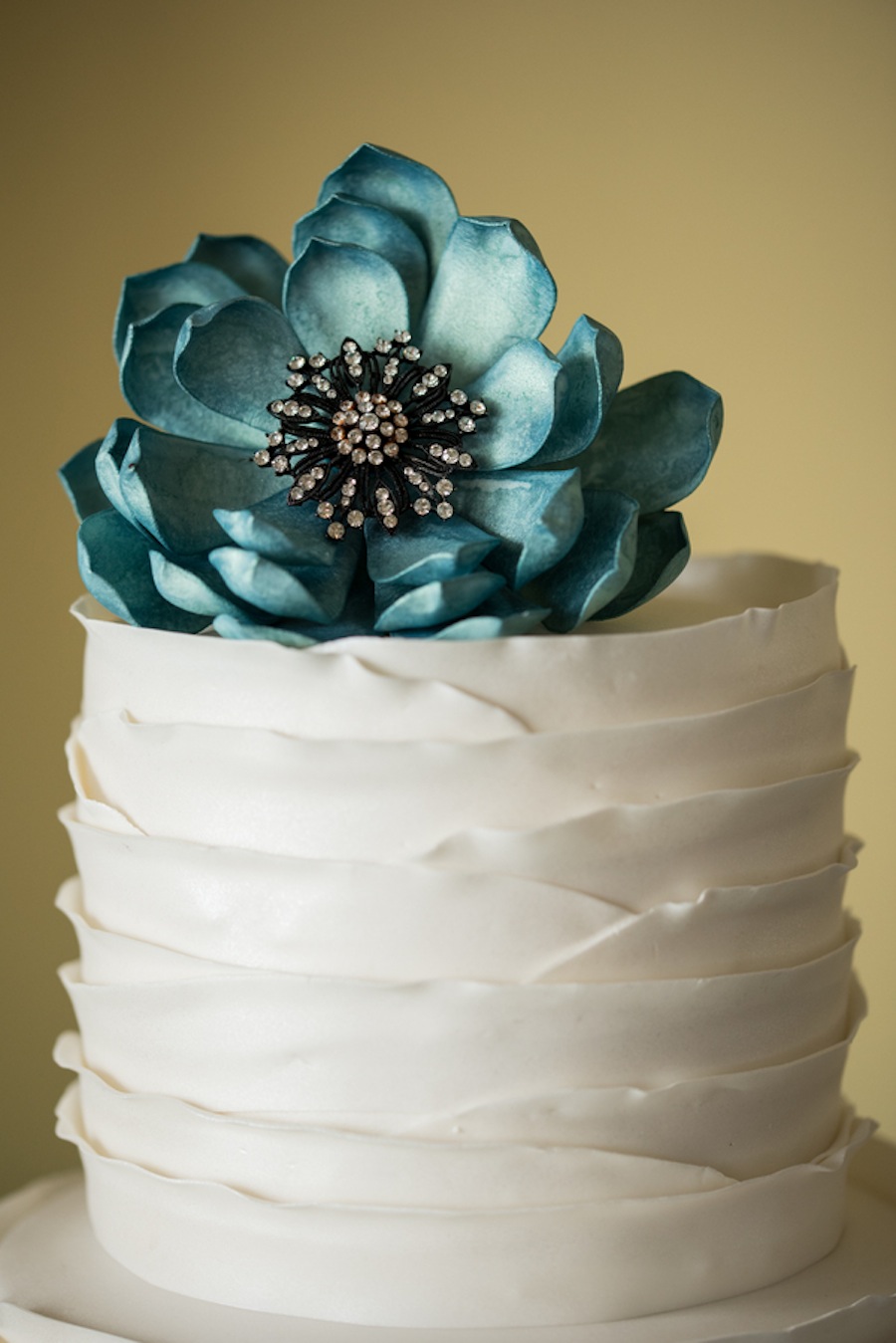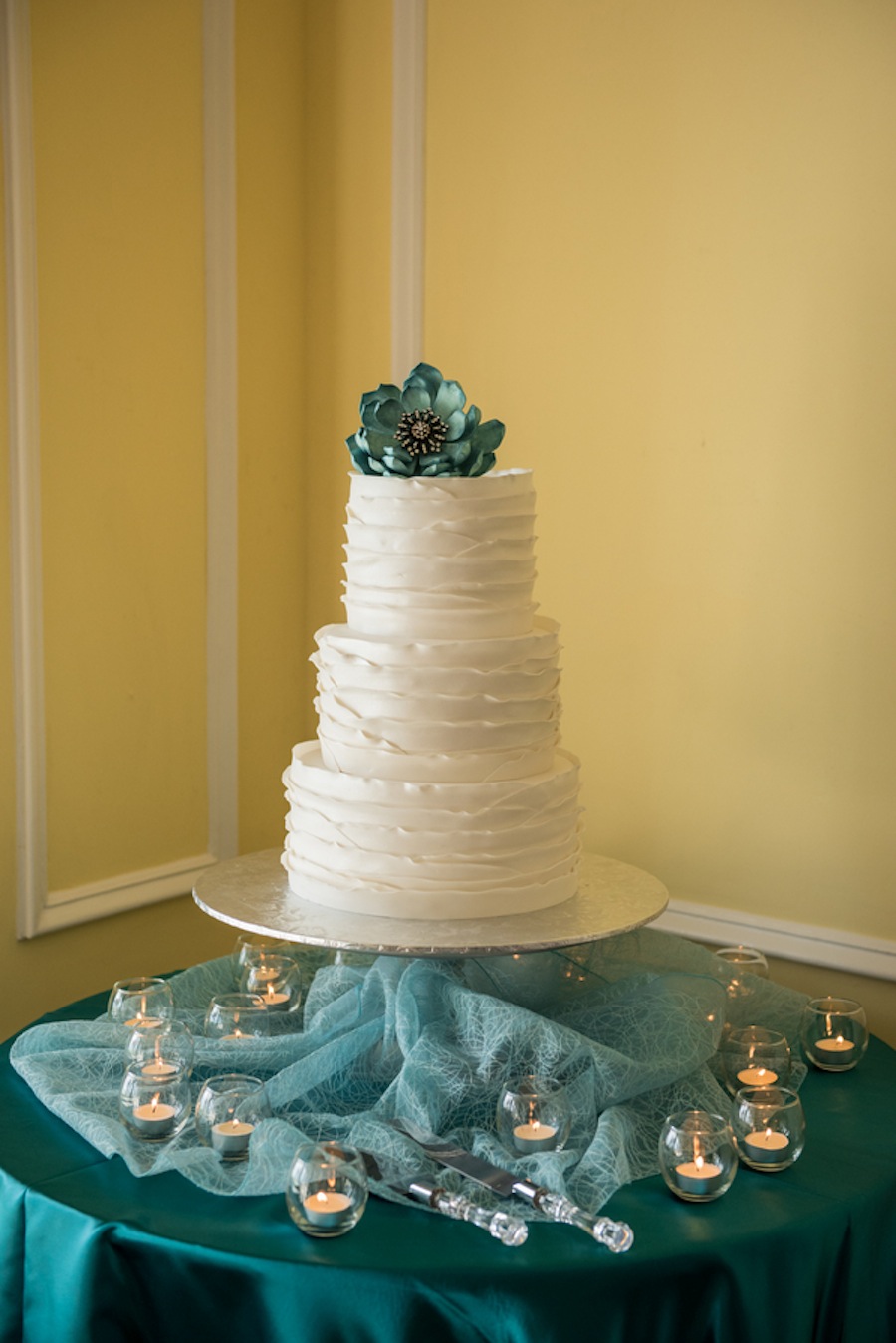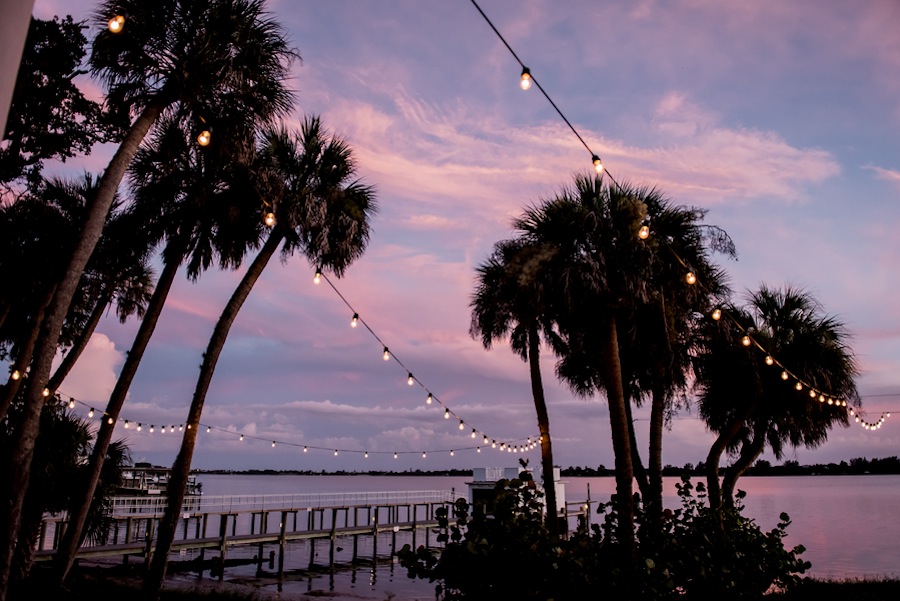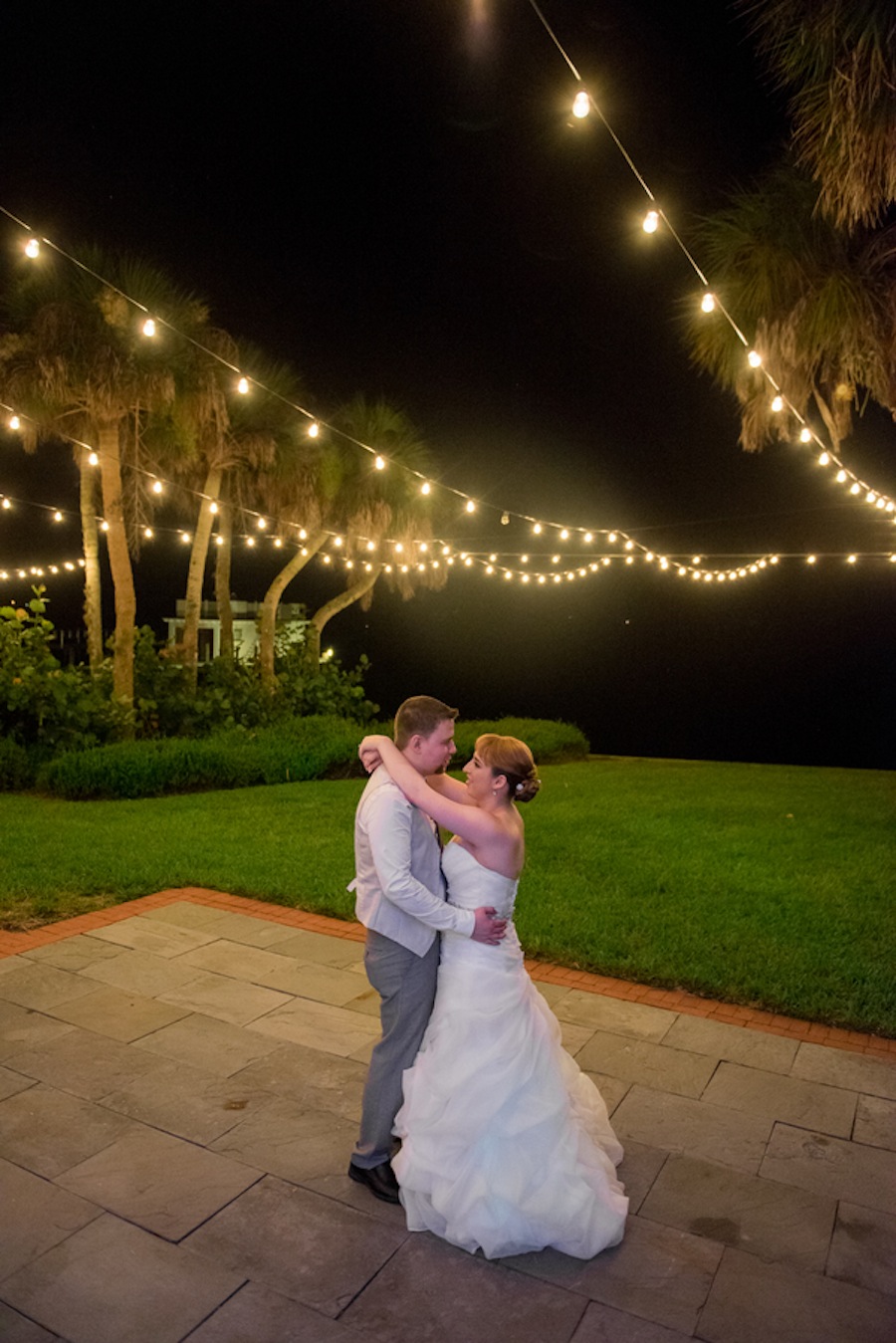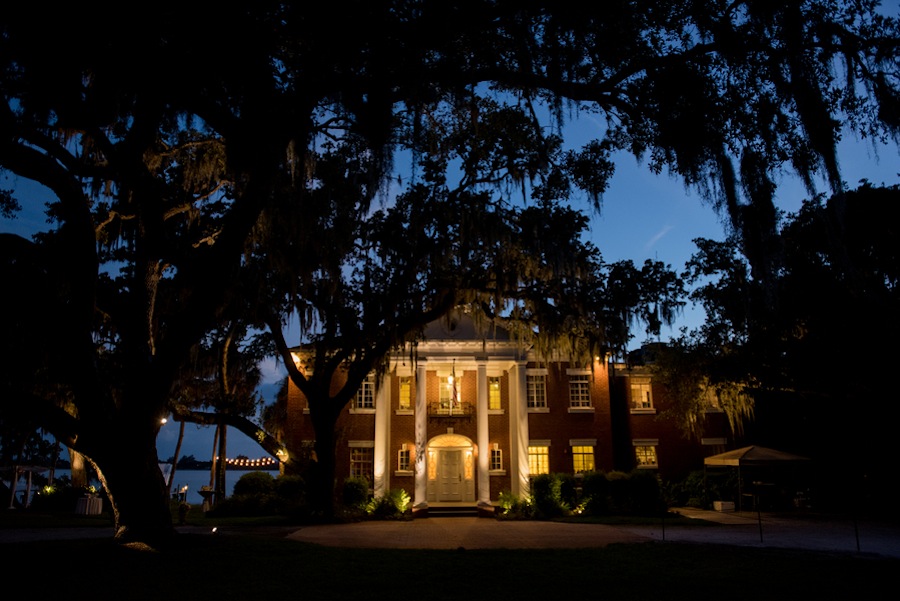 What advice would you give to other Tampa Bay Brides?
Enjoy your day! Despite being nearly five hours, it flew by!
Ceremony and Reception Venue: The Bay Preserve at Osprey
Photographer: Life's Highlights
Planner: Life's a Beach
Florist: Elegant Designs
Caterer: Michael's on East
Rentals: Michael's on East
Cake: The Cake Zone
DJ: Grant Hemond and Associates – Cory Barron *Preferred Marry Me Tampa Bay Vendor
Officiant: Sensational Ceremonies
Dress: Casablanca Bridal
Bridesmaid Dresses: David's Bridal
Hair & Makeup: A Victorian Bride