Glowing with timeless elegance, Loren and Tom's St. Pete Beach wedding at The Don CeSar was set to the classic beauty of their historic wedding venue.
White roses adorned the ceremony arch on the steps of the 1930's hotel in abundance. The bridesmaids wore elegant lilac gowns, while the groomsmen complemented in muted navy suits, while St. Petersburg wedding officiant DeArruda Weddings presided over the ceremony.
Both the bride and groom have busy work schedules, so hiring a wedding planner was essential.
Jessica Ralph, owner of Parties A La Carte, shared that the couple left it up to her team to create and execute their perfect day.
"Loren came to us without a set vision. We met and created a vision board that would fit with her personality, as well as Tom's," the St. Petersburg wedding planner explained.
MORE: PARTIES A LA CARTE WEDDINGS
The expertise of a seasoned planner clearly paid off, as photos from the day show enormous smiles on Loren and Tom's faces and those of their guests. These frequent moments of joy were set to the memorable backdrop of the hotel's grand architecture, tropical greenery and stunning sunset.
For the wedding reception, soft pastels were offset by festive purple lighting and glittering chandeliers in The Don Cesar's ballroom, accented by rental furniture from A Chair Affair and linens by Over The Top Linen Rentals.
Tall centerpieces in gold vases held white hydrangeas, orchids and blush pink roses on the tables complemented gold accents in the form of stylish table markers, candlestick holders, mercury votives and chiavari chairs.
MORE: GOLD WEDDING INSPIRATION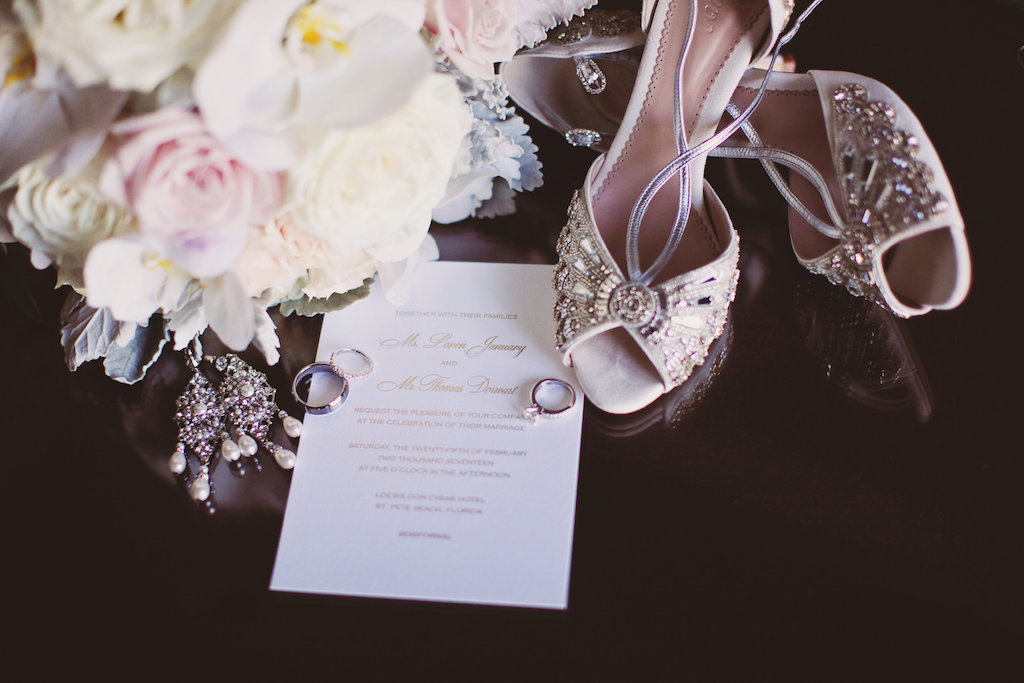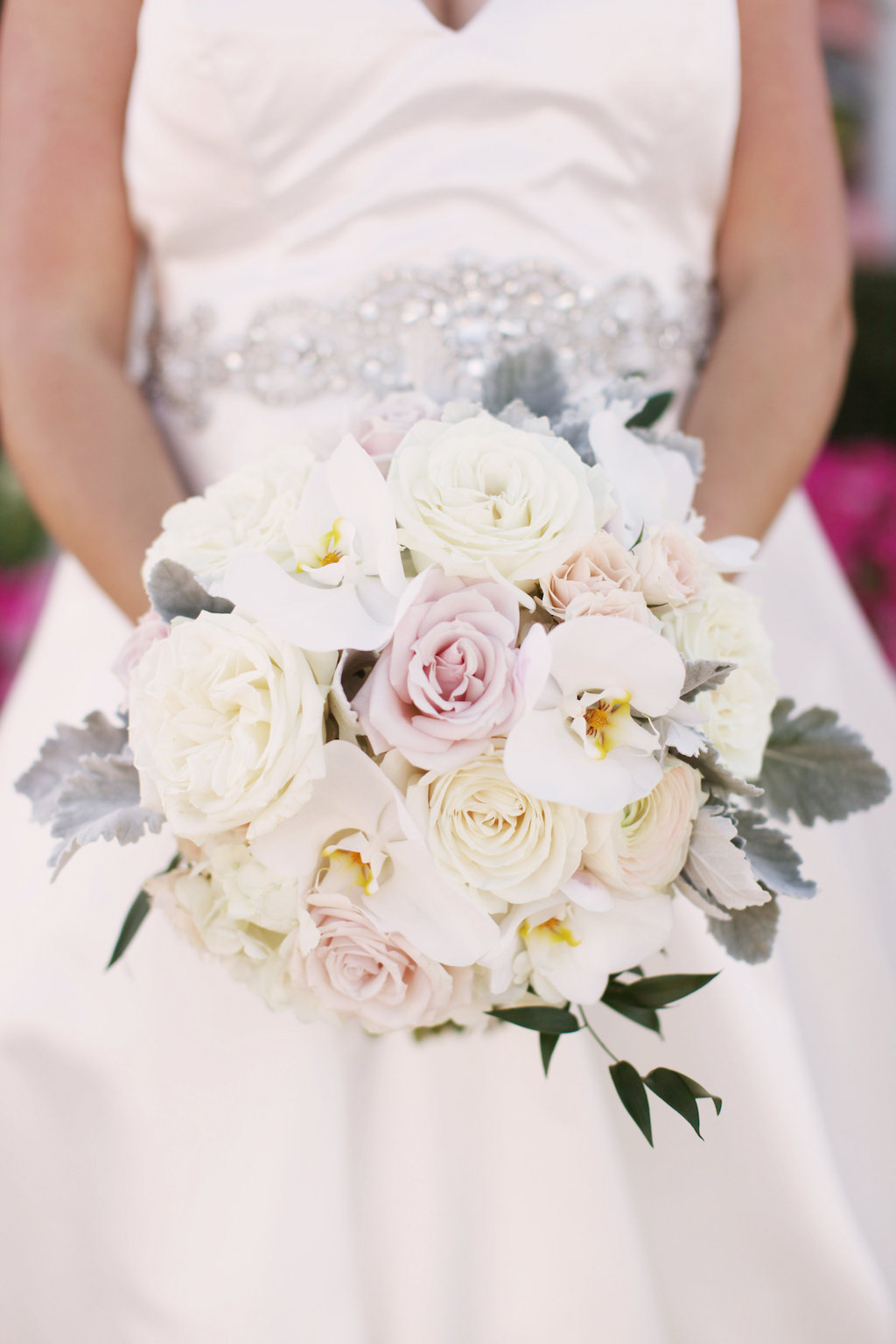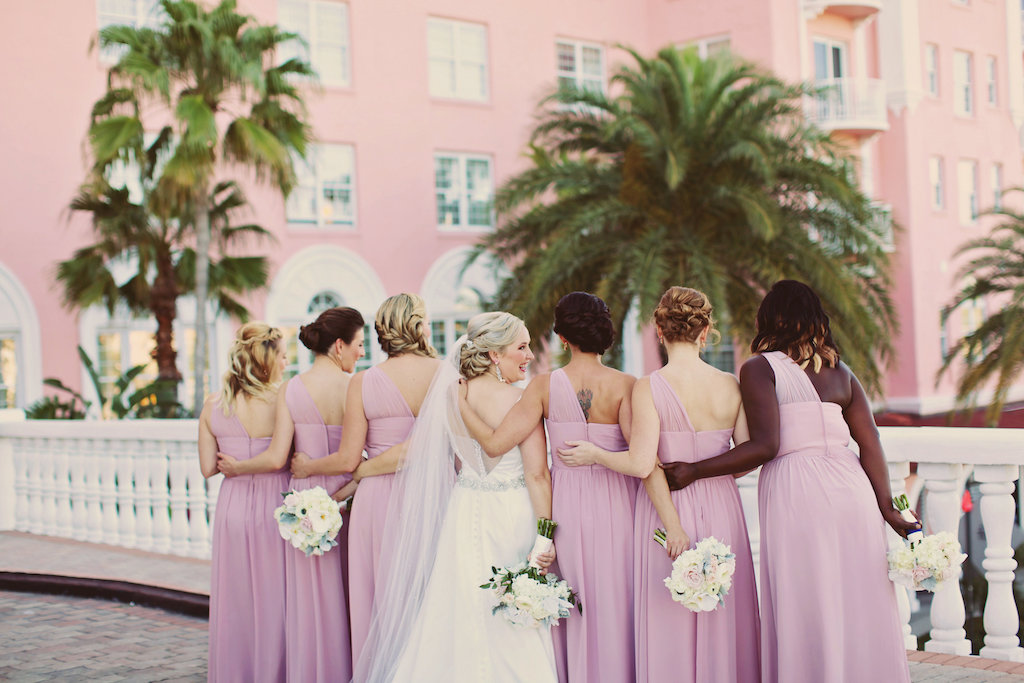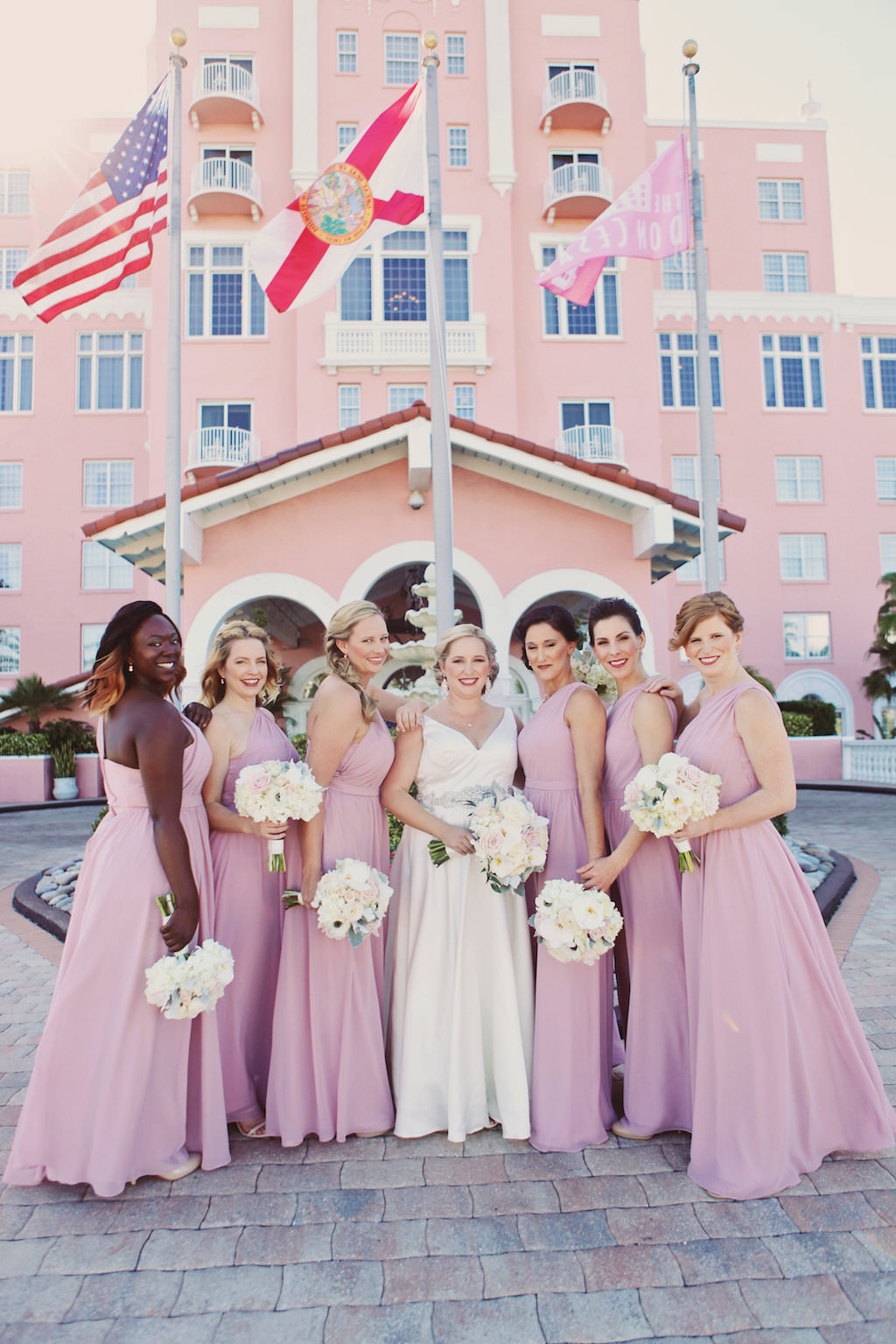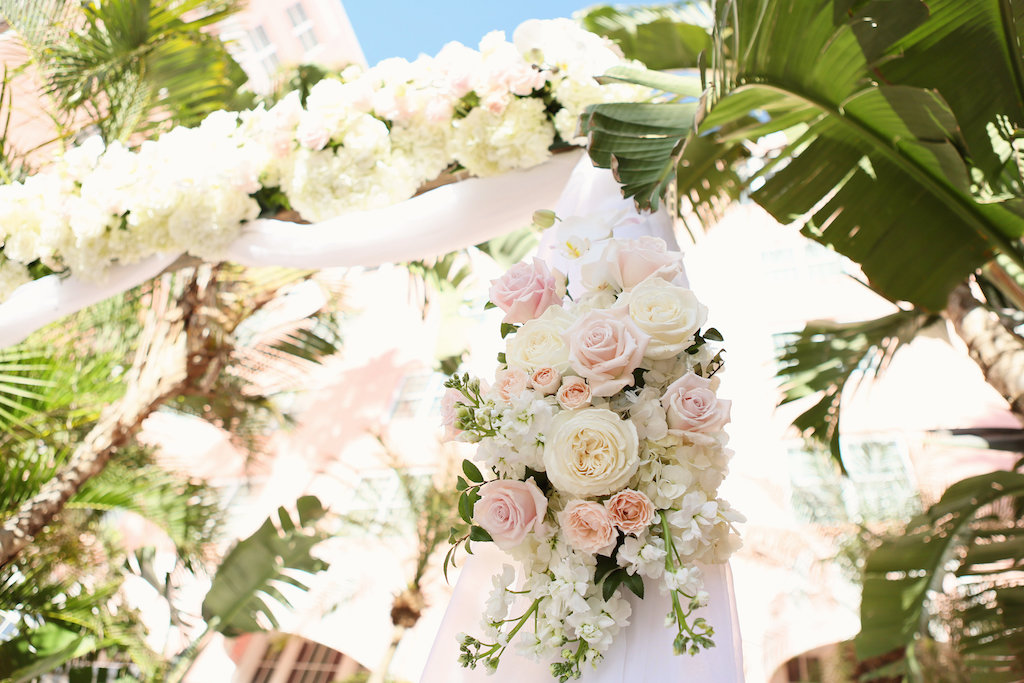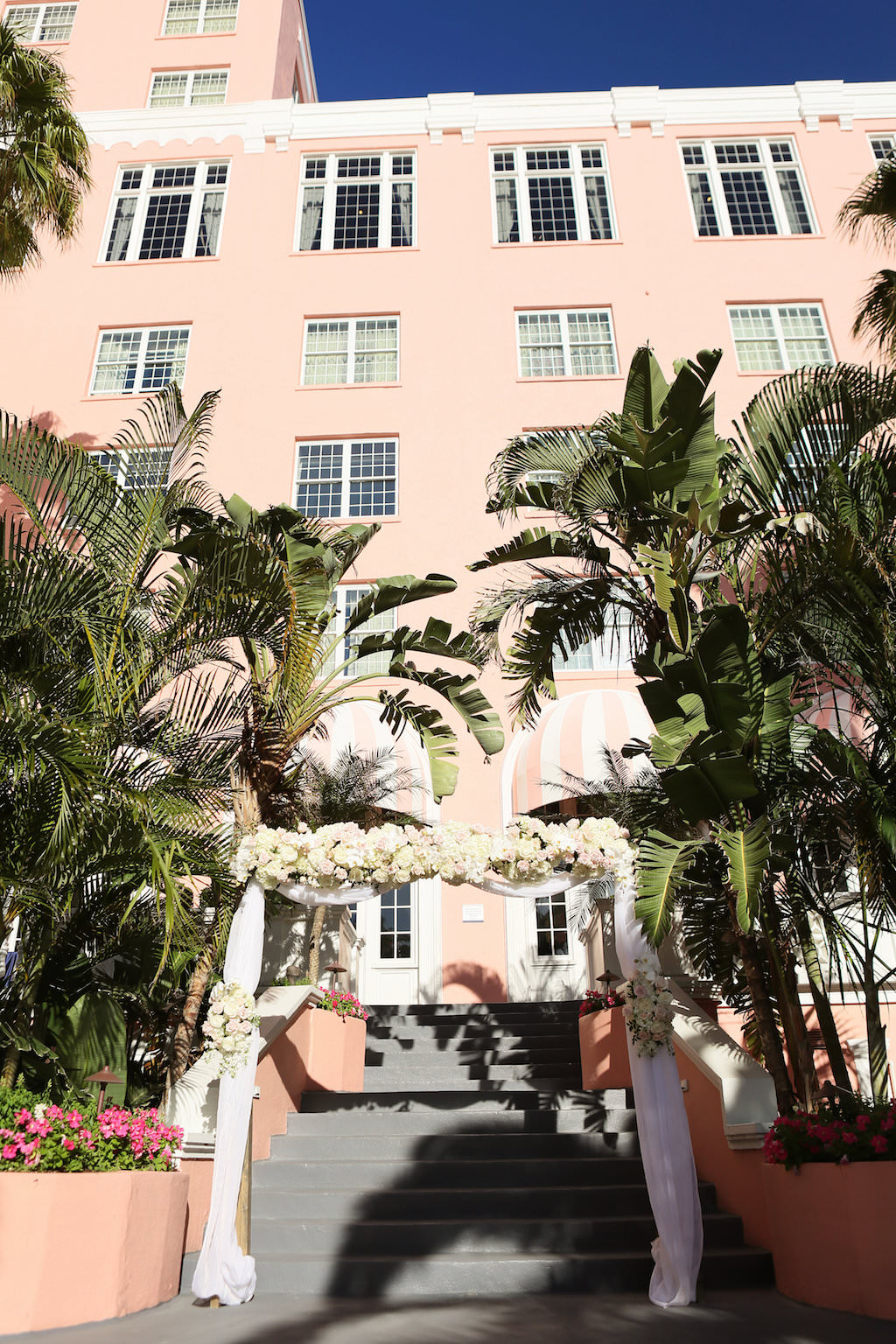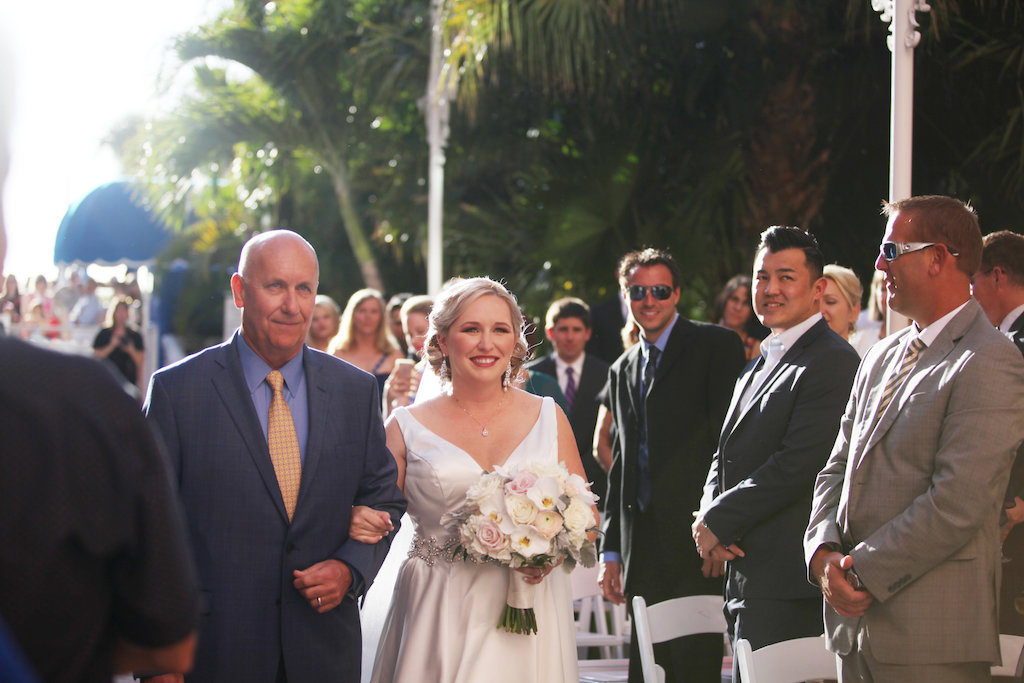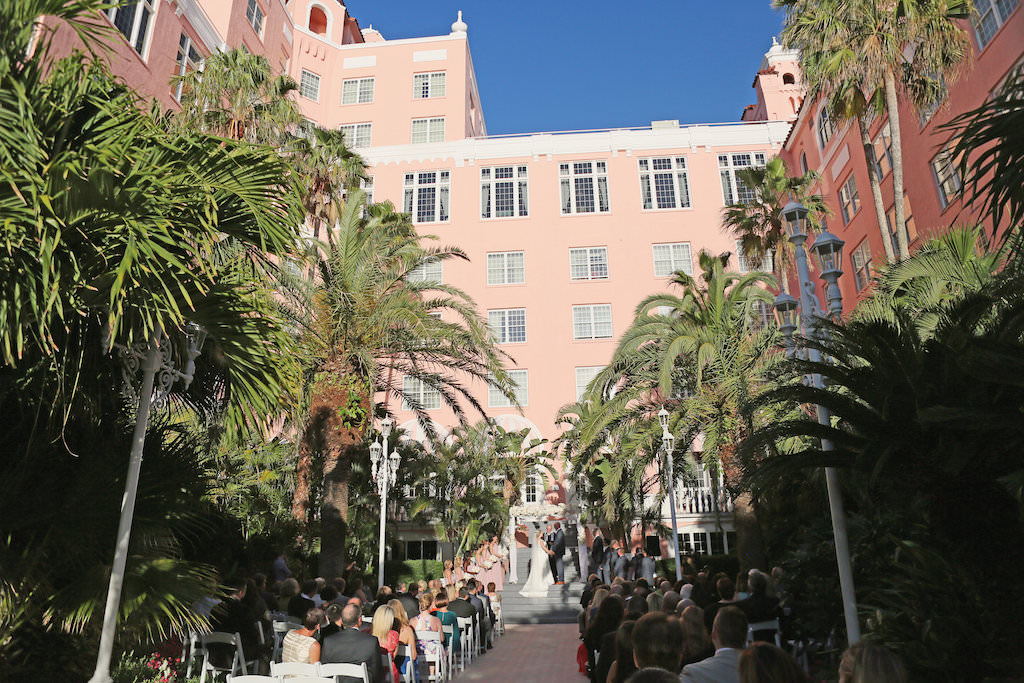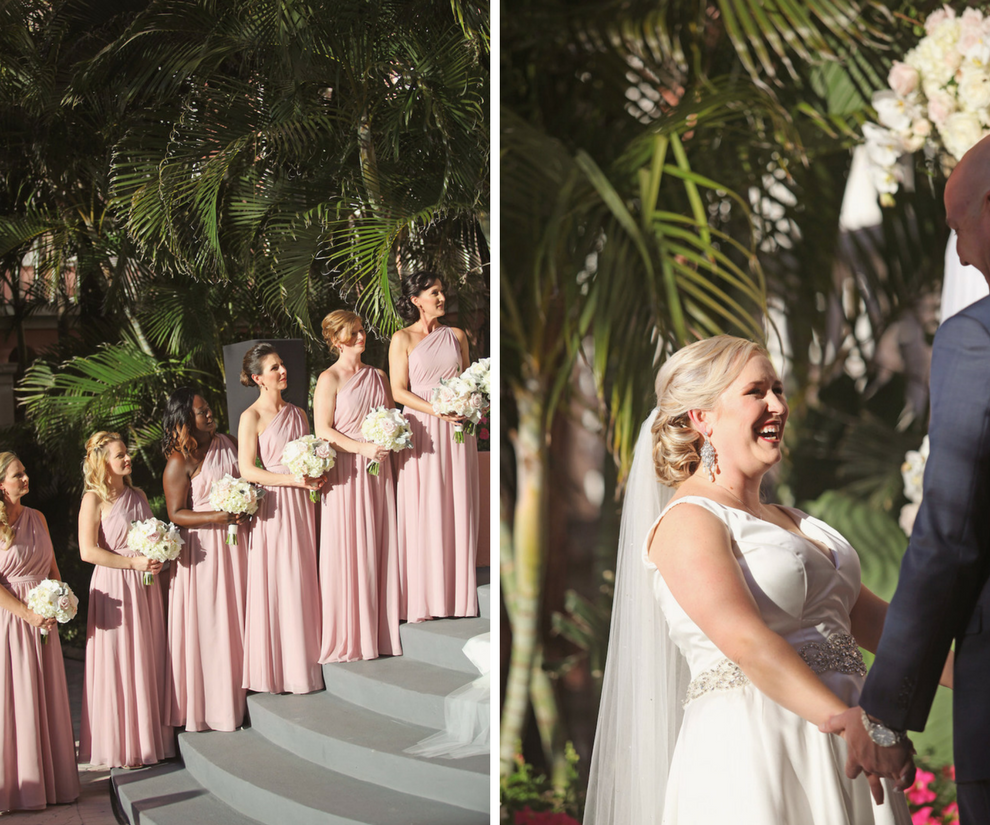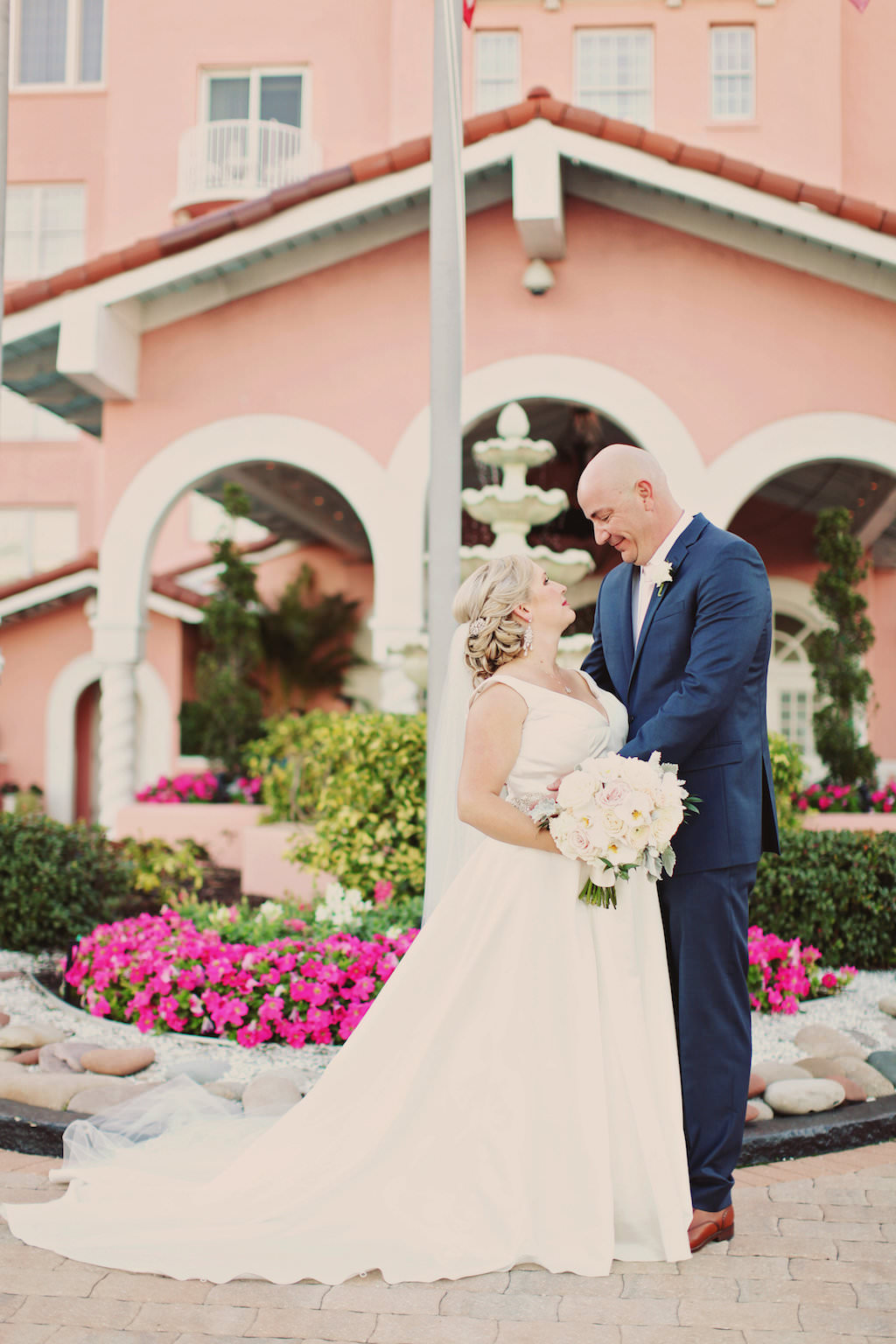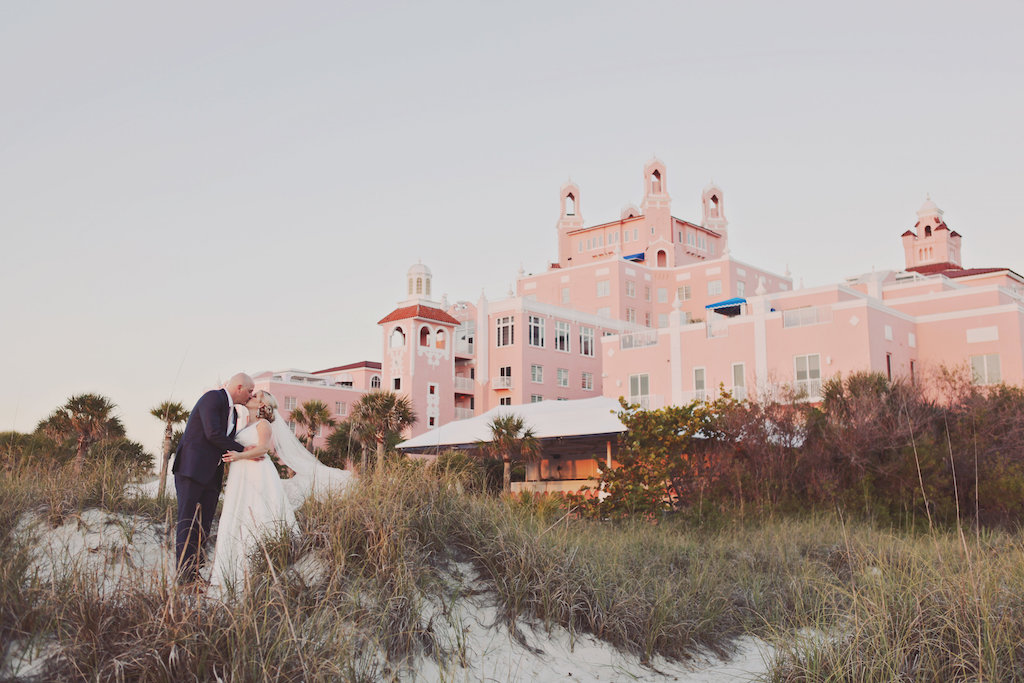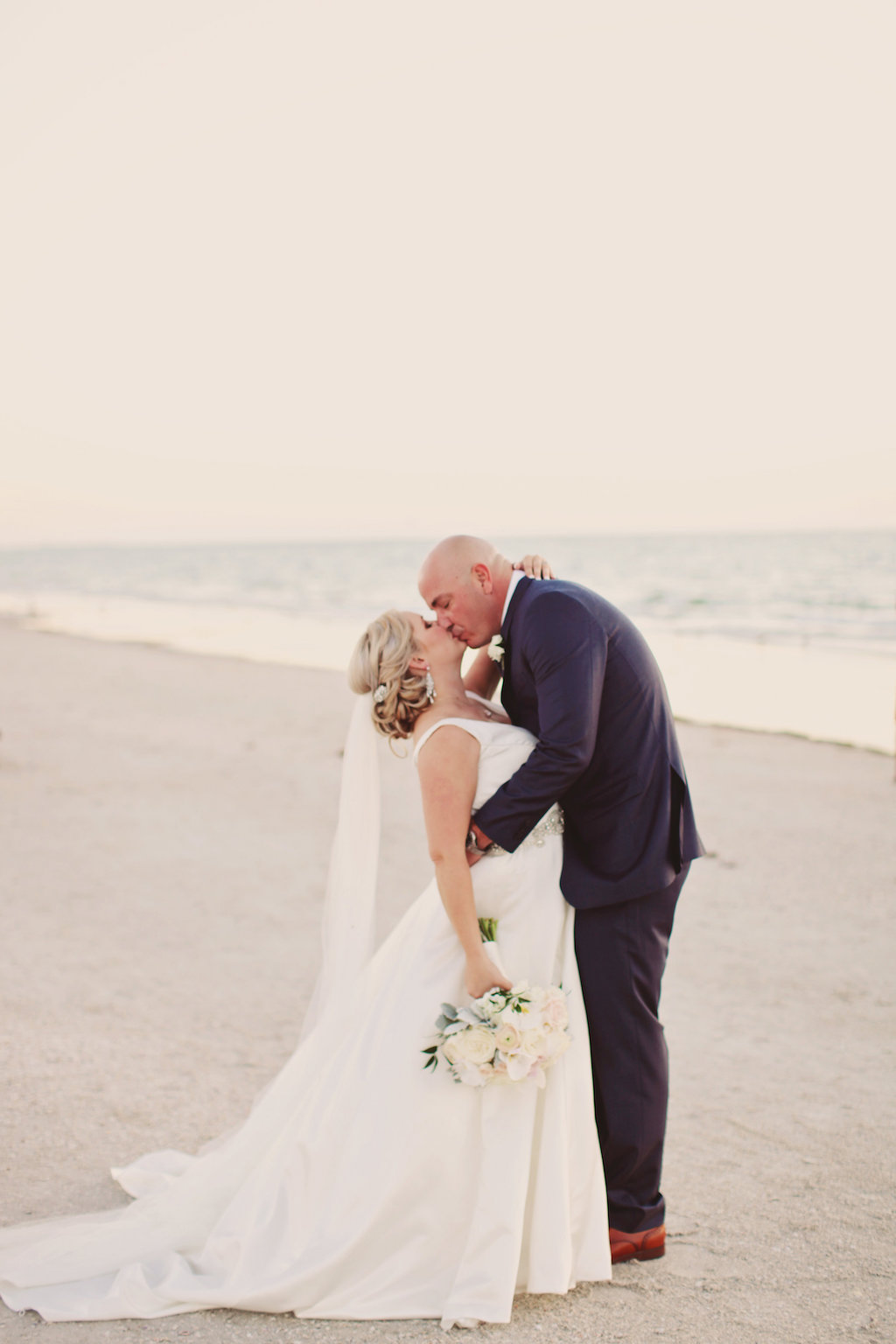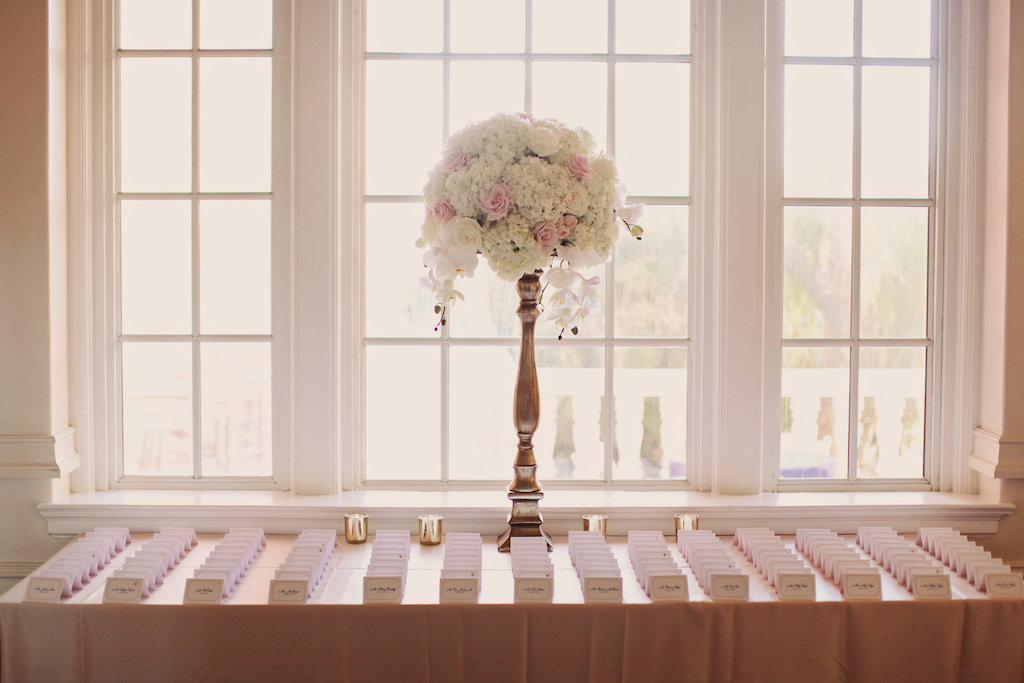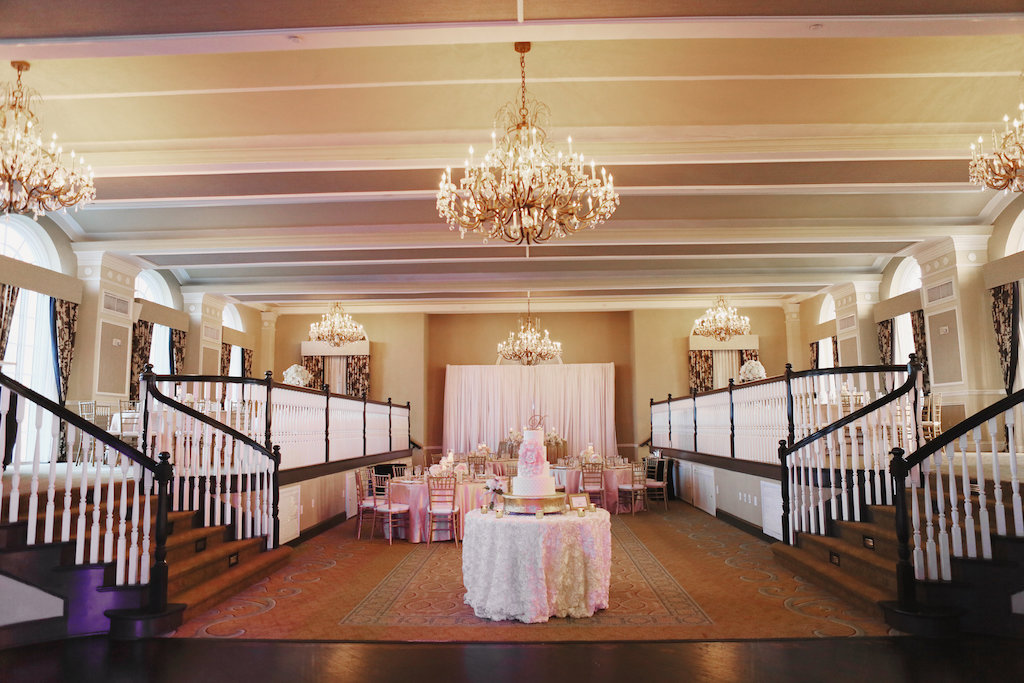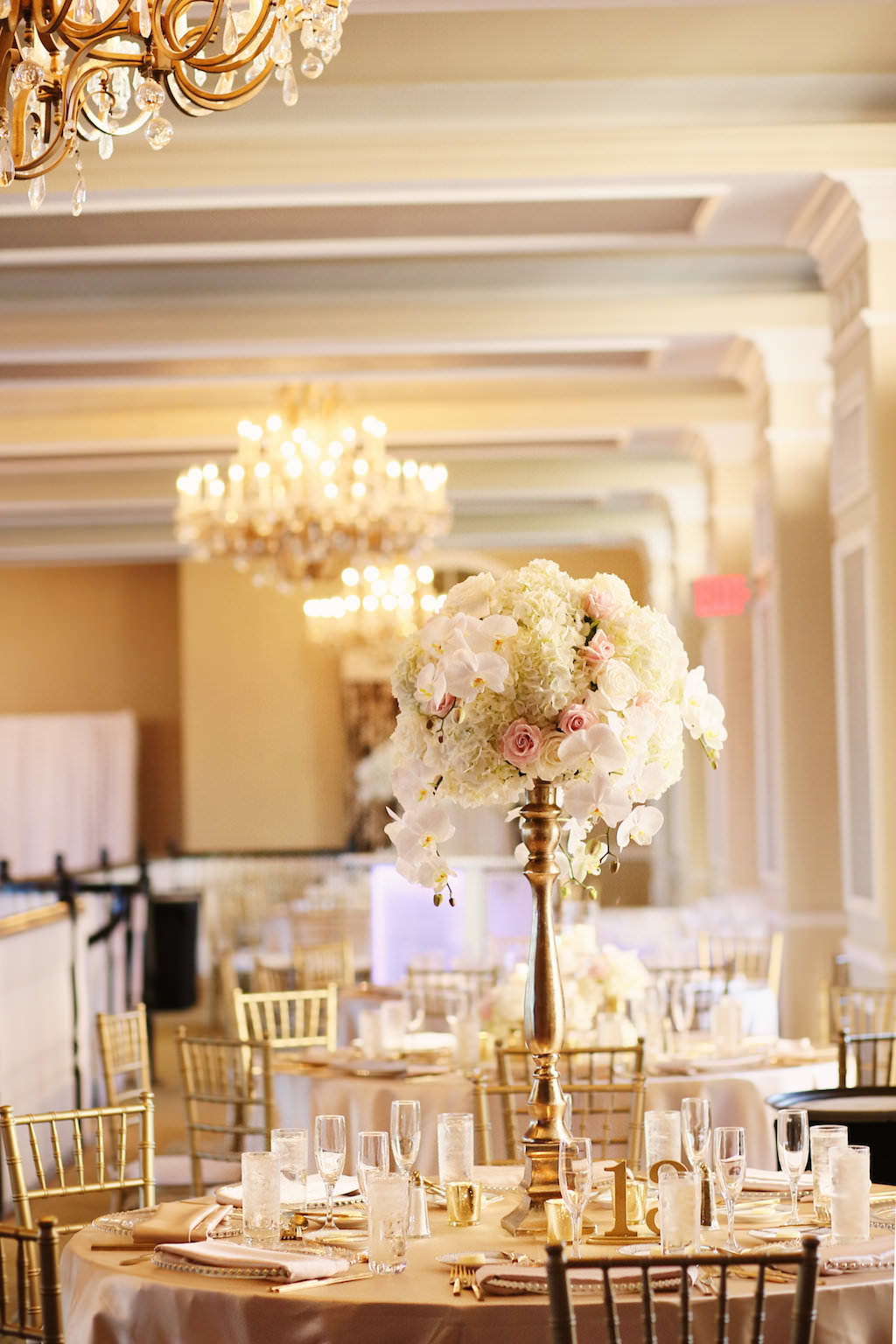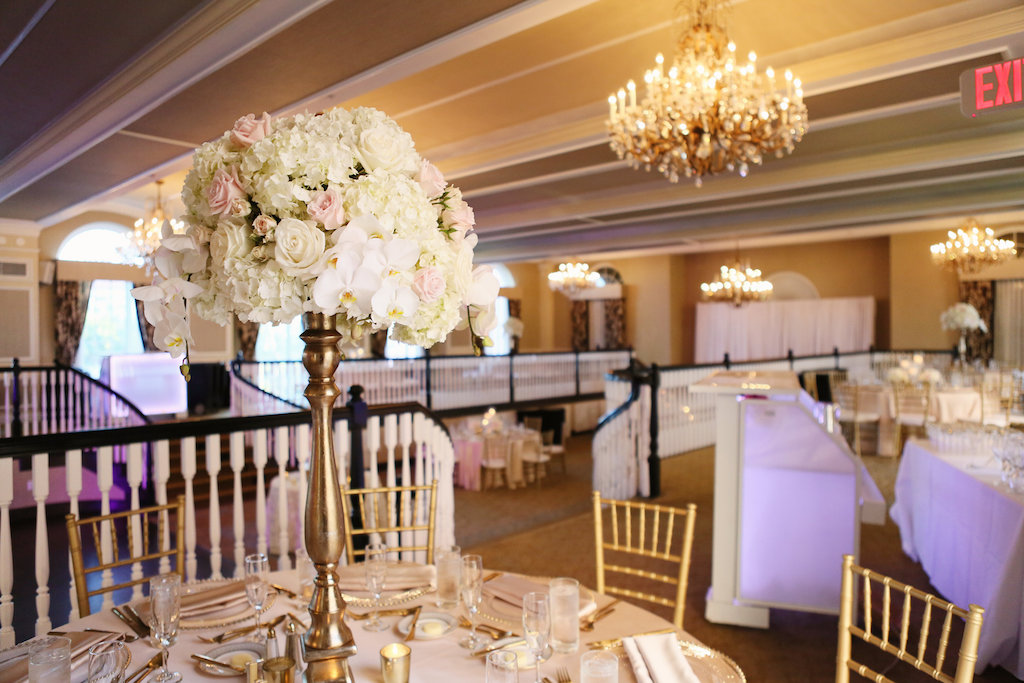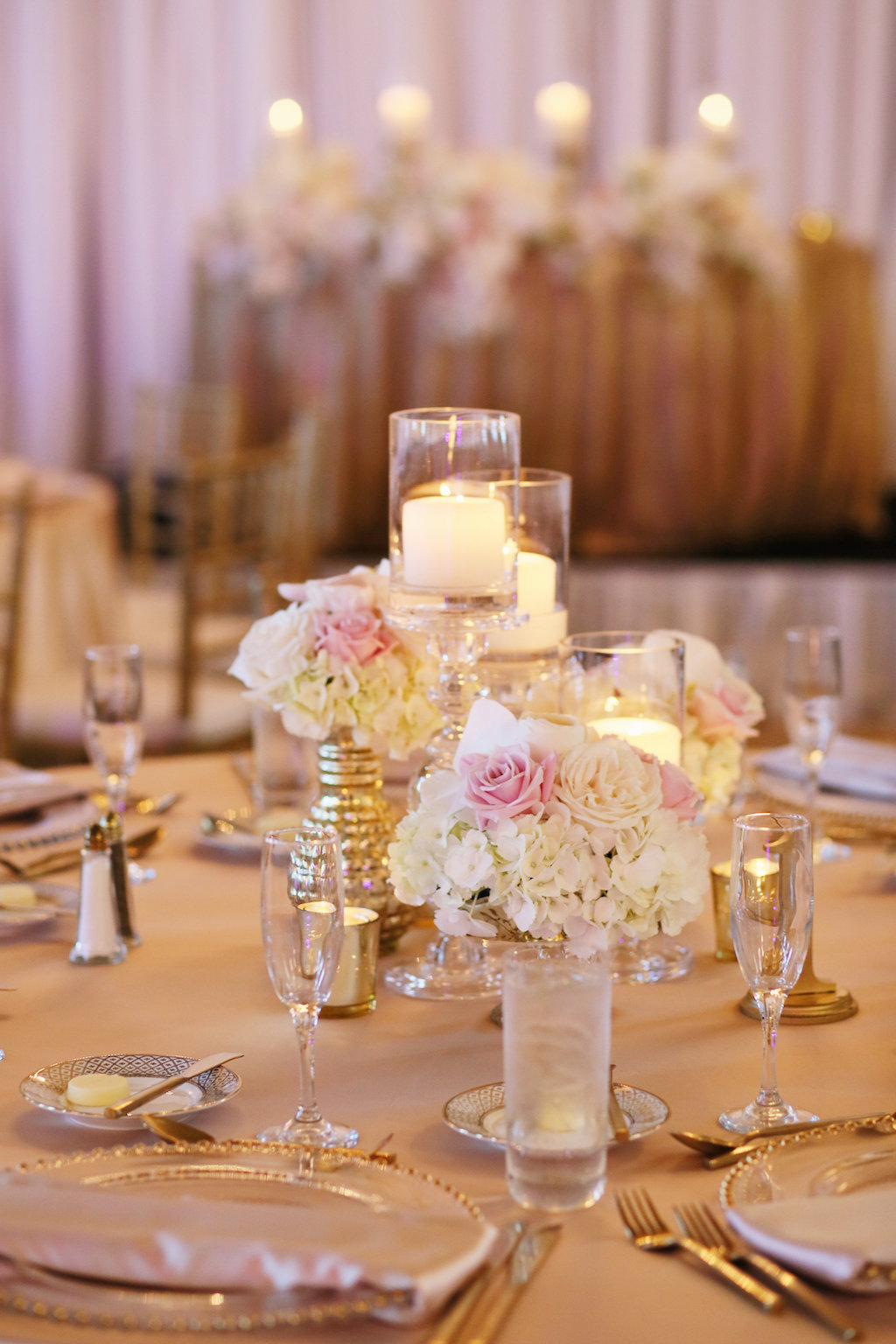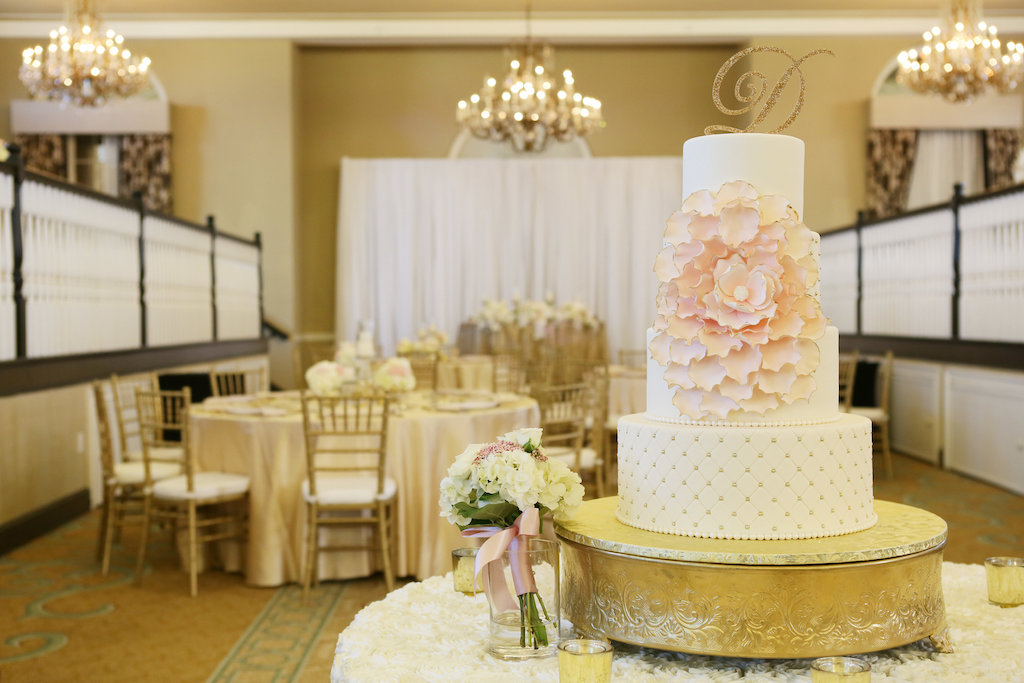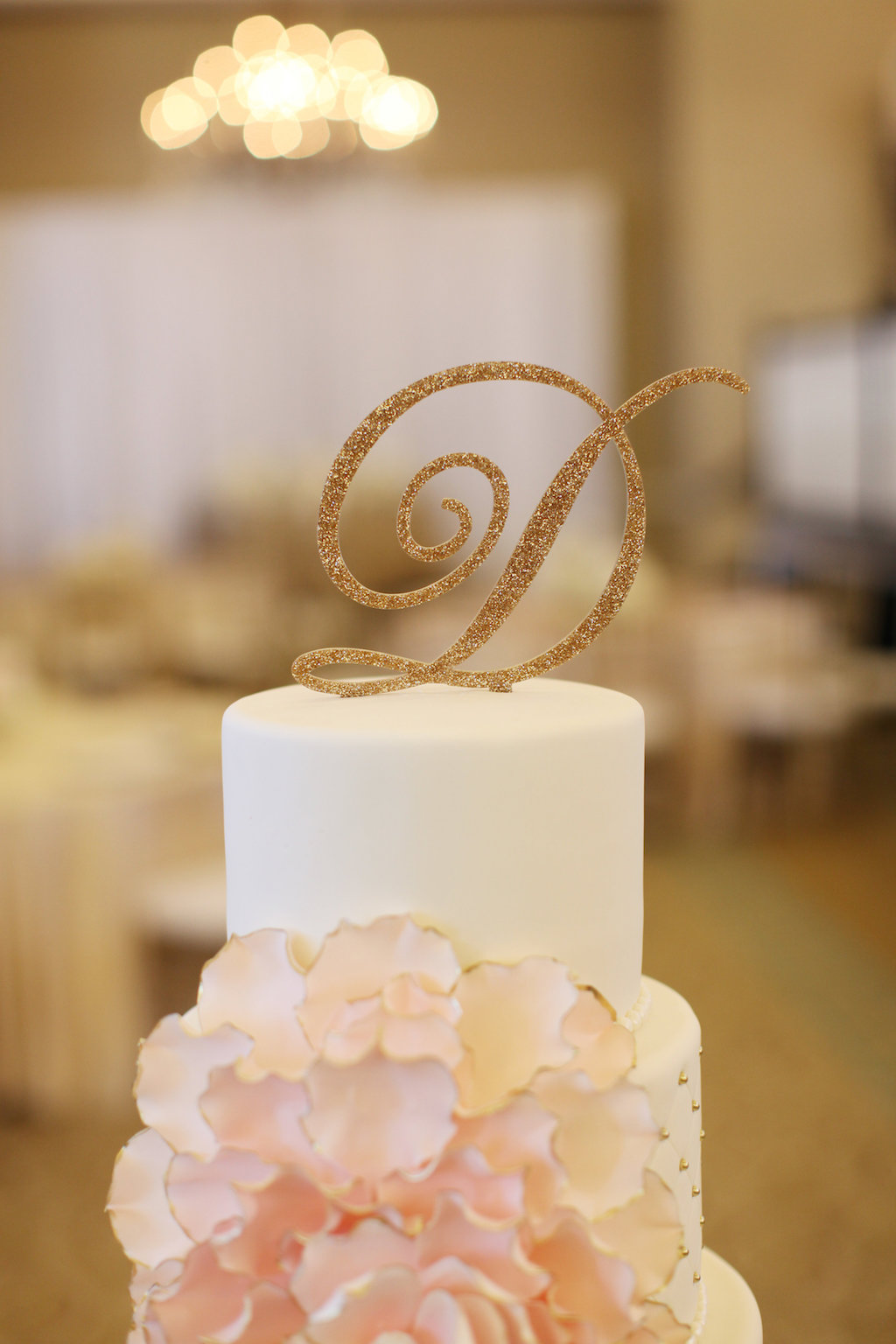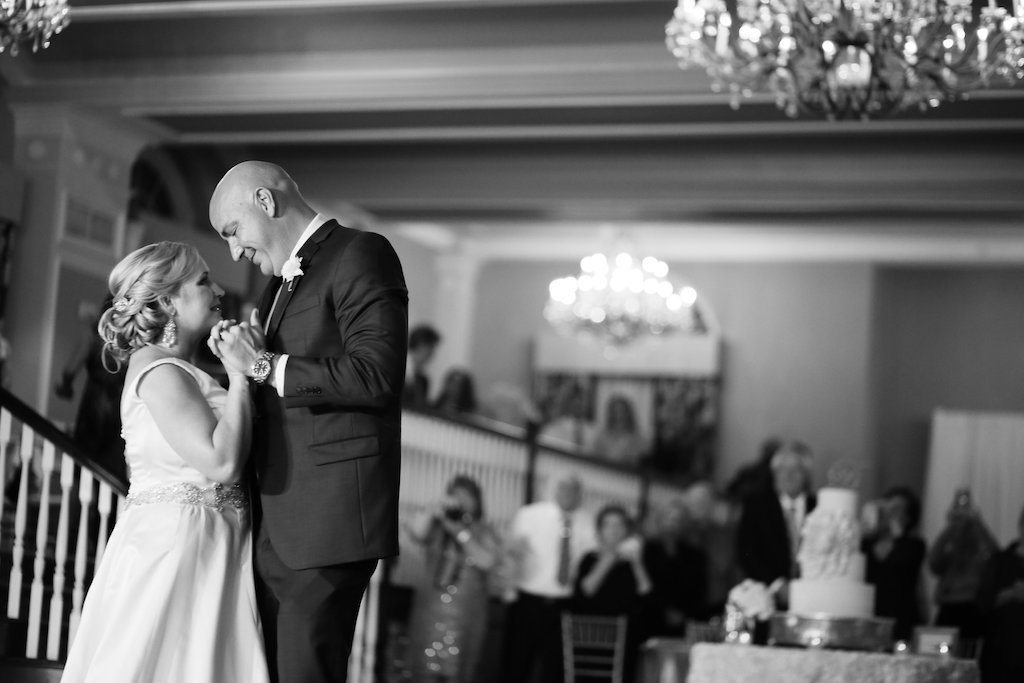 Ceremony and Reception Venue and Caterer: The Don CeSar *Marry Me Tampa Bay Preferred Wedding Venue
Photographer: Photography by Avery
Videographer: Voila Cinematic
Planner: Parties A La Carte *Marry Me Tampa Bay Preferred Wedding Pro
Florist: Braun's Fine Flowers
Rentals: A Chair Affair *Marry Me Tampa Bay Preferred Wedding Pro
Linens: Over The Top Linen Rentals *Marry Me Tampa Bay Preferred Wedding Pro
Officiant: DeArruda Weddings *Marry Me Tampa Bay Preferred Wedding ProInvitations:
Dress: The Dressing Room
Hair & Makeup: Lasting Luxe