You may have attended the Straz Center for the Performing Arts to see one of your favorite Broadway plays or to hear a world-renowned musician, but what you may have not realized is that the Straz Center also hosts over 20 weddings a year.  This unique Downtown Tampa venue has several different looks and is a great alternative to a hotel.  For those brides who like the idea of giving back to the community, holding your wedding here will support this non-profit cultural center.
The Straz Center provides a team of service staff to its brides consisting of banquet and bar managers, and a venue event coordinator. The event coordinator, Nikki Jordan, also offers brides extensive planning and coordination support as well as a preferred vendor list. For a fraction of the cost of a wedding planner, the staff at the Straz will set up your decor and put the finishing touches on your perfect day. Additional perks to Straz brides include free dance floor and projector/screen rentals, no cake-cutting fee and access to the dressing rooms starting as early as 9 a.m.  Rental rates start at a reasonable $500 during low-season (June-August).  For a complete menu of the on-site caterer Maestro's, click here. Brides will receive a free menu tasting.
Check out this all this venue has to offer and taste its delicious cuisine on February 19 at its 3rd Annual Bridal Show!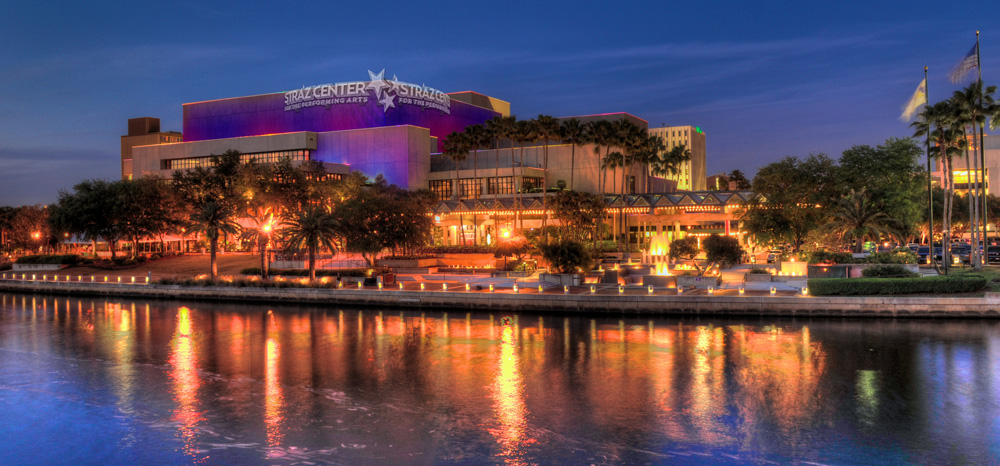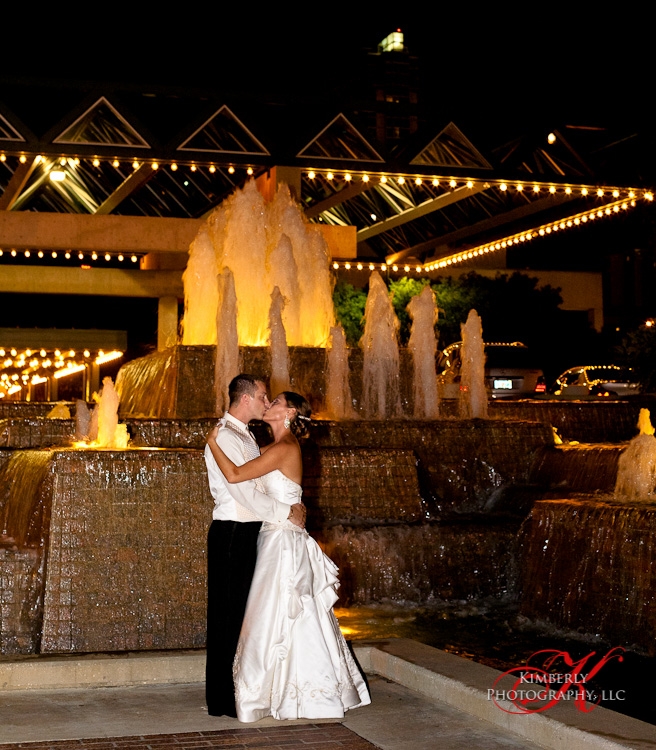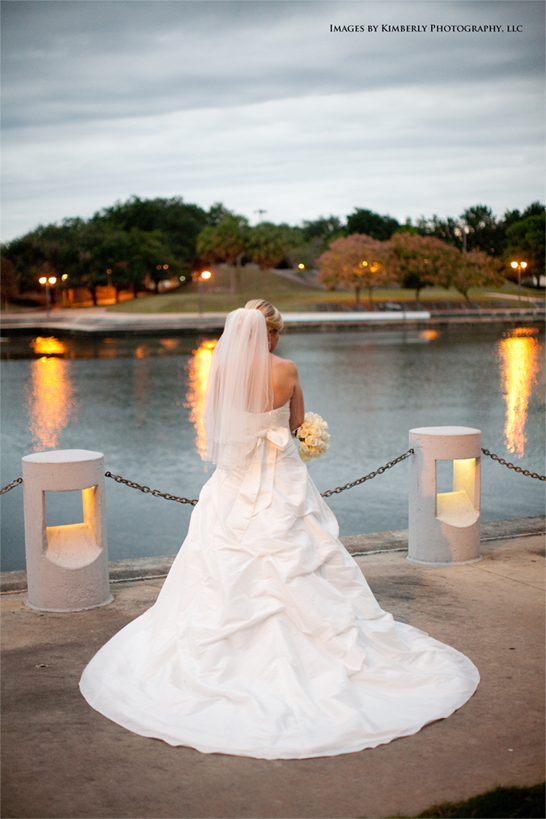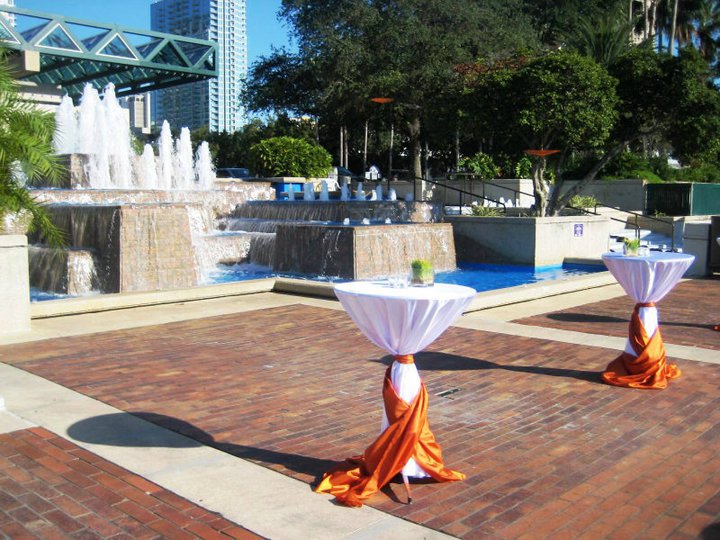 The Straz Center offers several options for your ceremony or reception space. The Patel Garden provides a tranquil setting in the middle of the city and can seat up to 150 guests.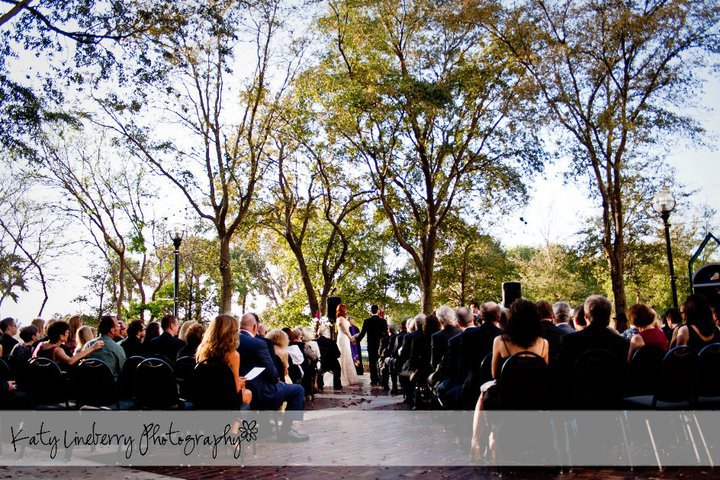 Brides can also utilize a semi-permenant tent overlooking the Hillsborough River. The Festival Tent includes three wrought iron chandeliers which add a dramatic, yet sophisticated element and seating for 200.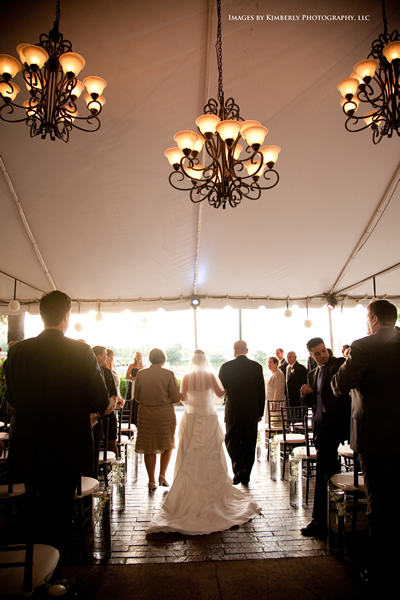 The tented area also makes for an ideal choice for an urban waterfront reception.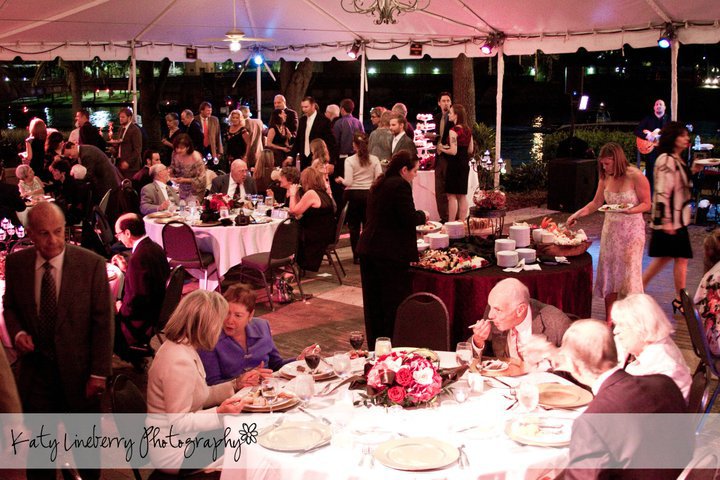 With high ceilings and tons of natural light, the Carol Morsani Hall is the perfect option for an indoor ceremony and reception space. If you have a large guest list, seating will not be an issue with room for up to 600 guests.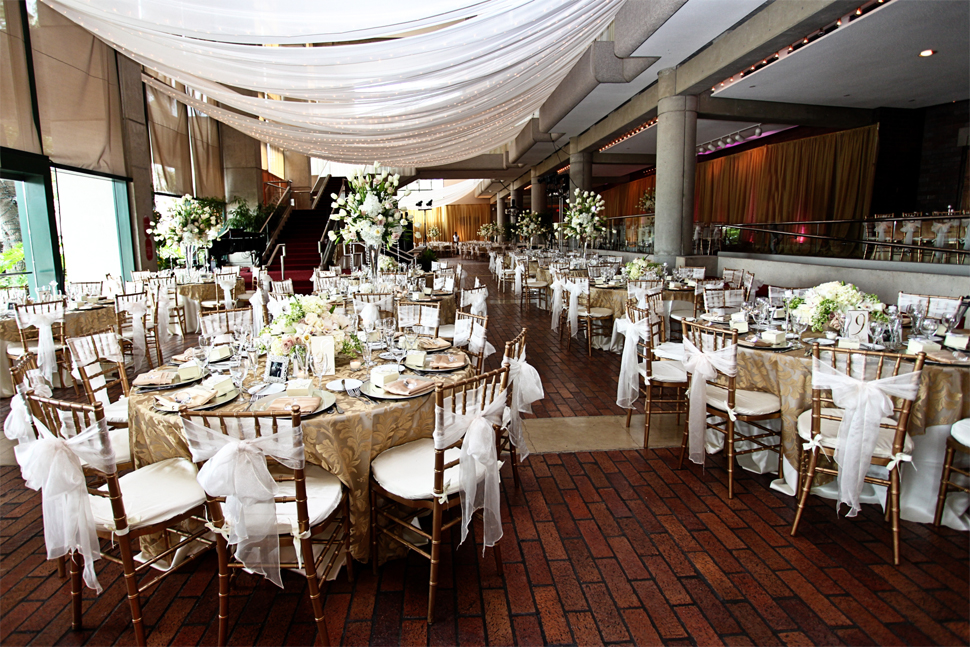 The Straz Center is the only venue that truly lets you become center stage! If the theater is close to your heart, you can exchange your vows on stage with audience viewing from the best seats in the house.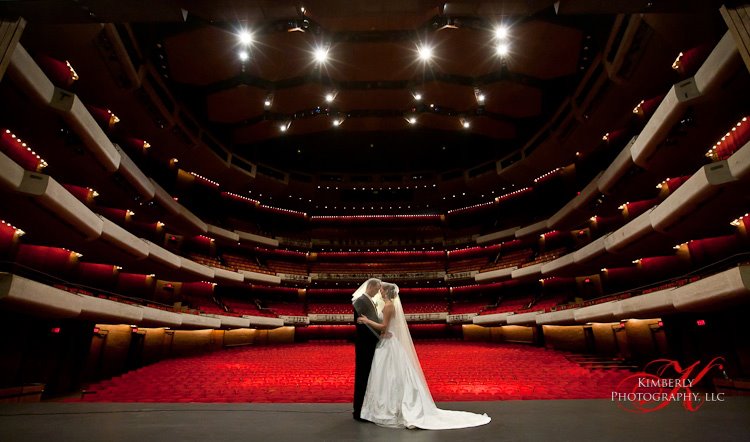 The most popular option with brides is to reserve the Masetro's restaurant on the second level of the Straz Center. Masetro's boasts 5,000 square feet and views of downtown Tampa. With an 18×18 dance floor and space to accommodate a band plus 180 guests, there's plenty of room for dancing and dining!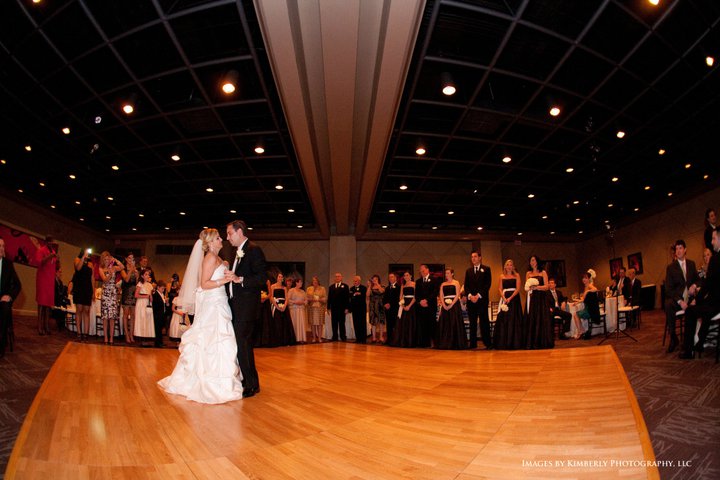 For more information contact Nicole Jordan at 813.222.6443 or e-mail [email protected].