Downtown St. Pete – The Poynter Institute is a modern architectural gem, featuring rich mahogany, granite, and keystone details along the waterfront in downtown St. Pete.
Maximum Capacity: 150
Waterfront: Yes
Outdoor Ceremony/Reception Space: Yes
On-site Catering: No
Off-site Catering: Yes
Extra special touches: Your wedding is our priority! We will make sure that your special day will be unforgettable!
What makes our wedding venue unique: The Poynter Institute evokes an upscale sophisticated ambiance all while being positioned on the relaxed downtown St.Petersburg Waterfront. The building provides a balance between nature, class and intrigue. The Frank Lloyd Wright style architecture and breathtaking views of the harbor will help to make your event unforgettable.
---
---
The Poynter Institute Reviews From Marry Me Tampa Bay Couples:
"The Poynter Institute checked all of our boxes! We were able to have the venue space for eight hours, and we had the ability to design every aspect of our wedding. We instantly visualized our wedding reception as soon as we stepped into the gorgeous Frank Lloyd Wright-inspired venue." -Midori and Andrew | Minimalist White and Green Downtown St. Pete Wedding
"The Poynter Institute checked every box. The space was beautiful, and there was plenty of bathrooms and parking for all of our guests during the ceremony. We loved the exposed beams and floor-to-ceiling windows that overlooked our ceremony site. The fact that our reception space was direct across the street from our ceremony made it so convenient for guests. The facility provided tables and set up the room based on our layout the night before. They were also flexible with letting us drop things off in advance." -Lisa and Nate | Palm Leaf Florida-Inspired Downtown St. Pete Wedding
---
Meet the Event Services Director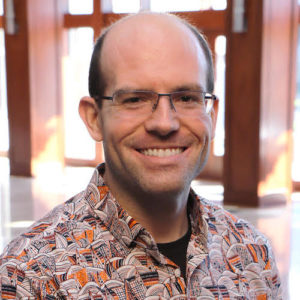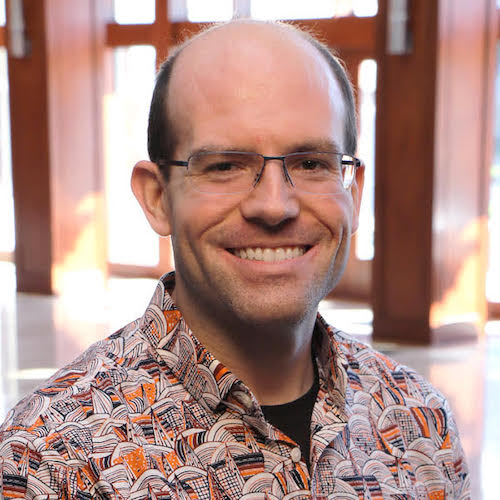 Andrew DeLong serves as the Teaching & Event Services Director at Poynter where he is responsible for the administrative and logistical support for internal and external seminars and special events. His passion for journalism first brought him to the Institute as a participant in the High School Journalism Program and then again as a member of the Poynter Fellowship for College Journalists.
Prior to joining Poynter in 2012 as a program coordinator, DeLong worked for the Tampa Bay Times as both a writer and an editorial assistant. He also freelanced for several local magazines and community publications. He is a native Floridian and enjoys volunteering in his community. He earned his bachelor's degree from the University of South Florida where he majored in mass communications and minored in leadership studies. He holds a certification in hospitality and tourism management from Florida Atlantic University.
Website
(727) 821-9494
801 3rd St S, St. Petersburg, FL 33701
---
---
As Seen on Marry Me Tampa Bay