Located in downtown St. Pete, The Poynter Institute offers a unique wedding venue setting with a balance of natural elements and stunning architecture. The building features prestigious Frank Lloyd Wright-inspired architecture with mahogany beams and woodwork throughout, imported Italian marble floors, and gorgeous natural light. The atrium-style lobby boasts expansive windows that span the length of the facade with views of the reflecting pool and adjacent marina. With a space this naturally beautiful, decor can be simple or not necessary at all; the venue alone is striking. The adjoining outdoor patio features poolside benches, perfect for post-ceremony cocktails and views of Bayboro Harbor. Though it's in the middle of the city, the property provides privacy for an intimate feel and features colorful landscapes and flora, offering numerous backdrops for photos.
---
---
The Space:
The Poynter Institute seats up to 130 guests and allows couples to bring in their own caterers (who will love access to the catering kitchen). The on-site covered parking is free for guests, which is a huge plus in the city. Poynter faces a beautiful cityscape of a waterfront harbor park that flows in from Tampa Bay where an outdoor ceremony can be arranged.
---
Pricing:
Rental fees start at $2,500 for 8 hours.
---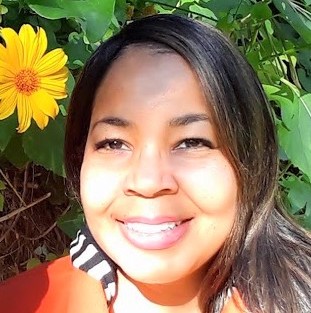 Meet Julia Rogers
The Poynter Institute Reviews from Marry Me Tampa Bay Couples:
Marry Me Tampa Bay curates the below reviews from real couples whom we've personally interviewed. As Tampa Bay's most trusted wedding planning resource, these reviews are 100% accurate and aren't created by fake accounts.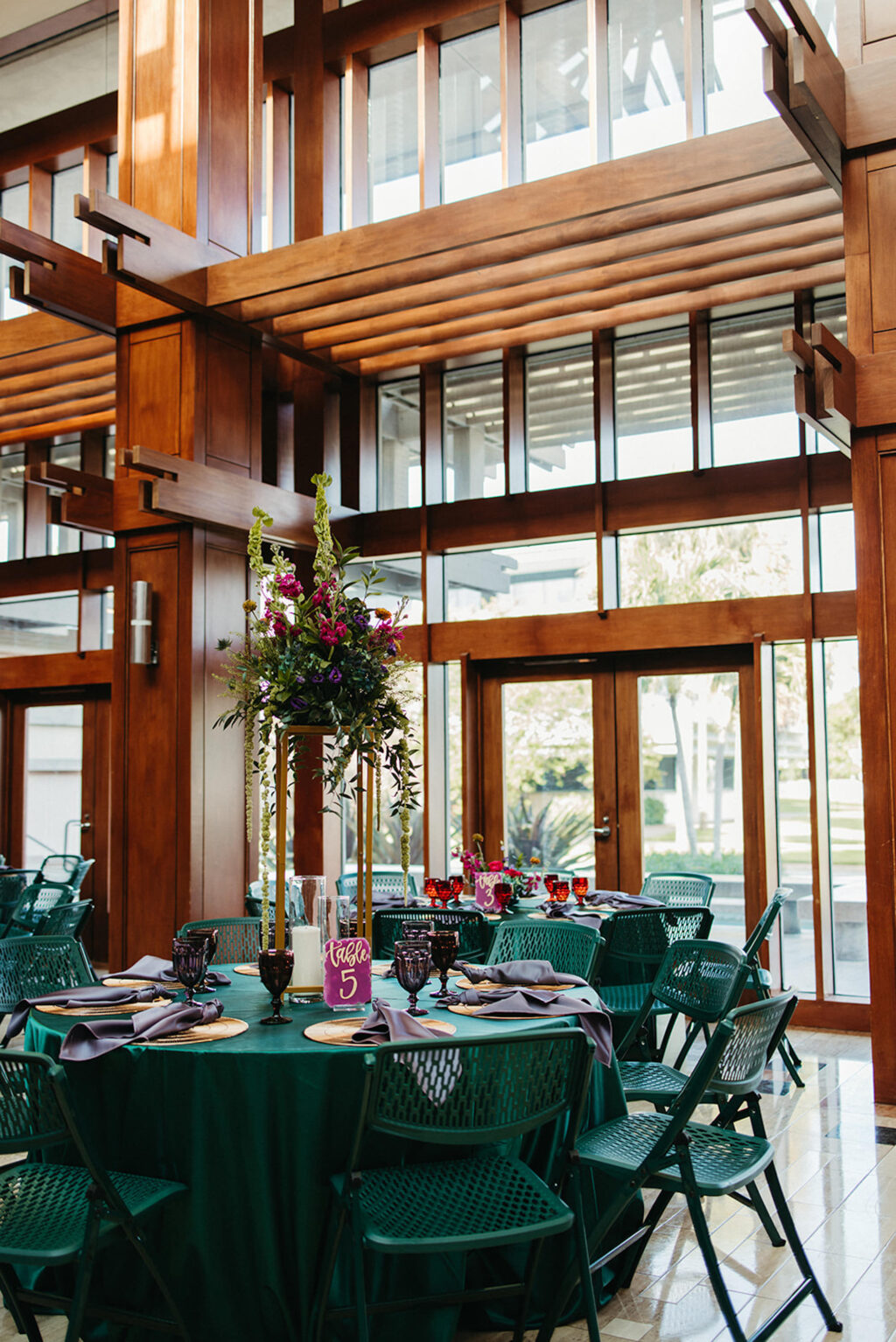 We invited 150 people, so we needed a large capacity. I'm a plant lover, so my original preference was for a garden venue, but my mother had been to The Poynter Institute and convinced us to check it out. I remember coming back and telling her, 'you were right; we kind of loved it.'
The Great Hall is just beautiful, and the rich, orangey wood was right up my alley. The courtyard is gorgeous, and I bought purple, orange, and teal pillows for the benches to make it comfortable and inviting. Ultimately it had everything we wanted and was super reasonably priced, too!
The reflecting pool area was a cool bonus, and I was thrilled that people used it. Once the night cooled down, we threw open the doors, and half the party went outside while a refreshing breeze embraced the dance floor. Ultimately, it had everything we wanted and was reasonably priced, too!
-Alex and Julian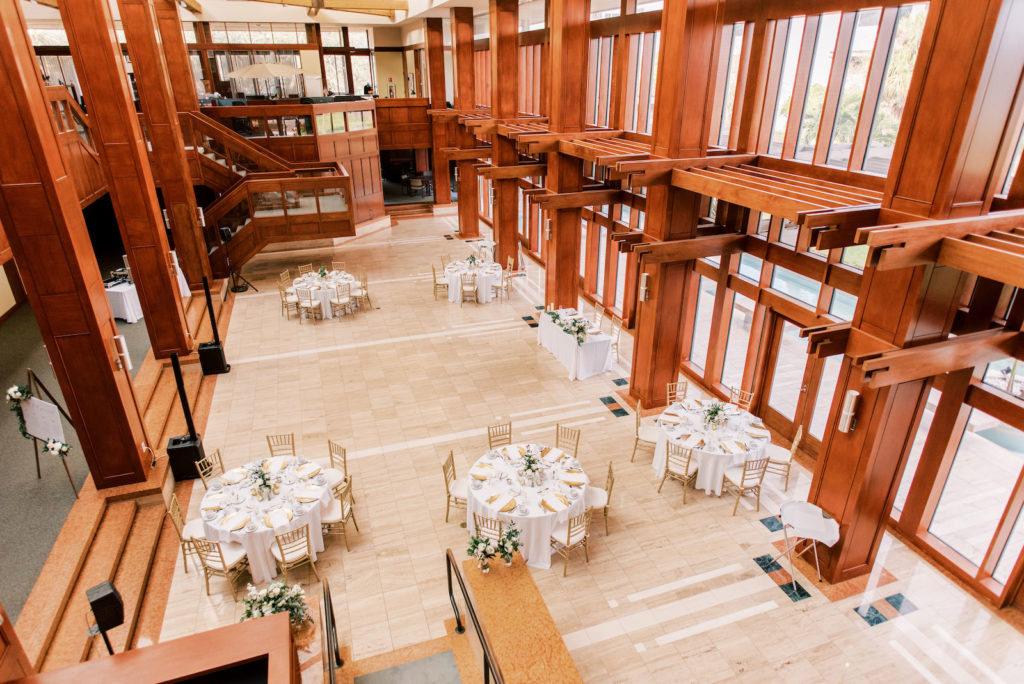 We quickly realized that we were looking for a reception venue that would allow us to bring any vendor of our choice, was close to the church, and would offer us ample event time.
The Poynter Institute checked all of our boxes! We were able to have the venue space for eight hours, and we had the ability to design every aspect of our wedding. We instantly visualized our wedding reception as soon as we stepped into the gorgeous Frank Lloyd Wright-inspired venue.
We are so happy that we chose the Poynter Institute as our reception venue. The venue was versatile offering many different areas for cocktail hour and dinner. Our guests appreciated that there was free parking, and how close it was to the downtown St. Pete area, and we enjoyed working with their event manager, Andrew, to plan our event. He was very knowledgeable and helpful throughout the whole process.
-Midori and Andrew
---
---
As Seen on Marry Me Tampa Bay