For a Tampa Bay Buccaneers season ticket holder, it's a no brainer where to hold your engagement session: Raymond James Stadium.
Carly and Rich rented Raymond James Stadium through the Tampa Sports Authority for their football themed engagement shoot.
The bride, who also works in the wedding industry, utilized her professional contacts to find the perfect wedding photographer for her unique engagement session.
"I originally met Marilyn [of Castorina Photography & Films] at an industry networking event. She had done some photographs for the venue that I work for and they turned out beautiful!" Carly gushed. "I love the style of how she shoots photos, and I'm so super picky. When I got engaged and it came time to choose a photographer for our wedding I went to Marilyn immediately!"
Despite some uncooperative weather, the couple spent their afternoon like it was a scene from the Bachelor, with private access to the Bucs home field.
"Marilyn took beautiful shots and was flexible with it being a million degrees and terrible humidity. When it started to rain we worked it into the shoot, and it came out lovely!" Carly explained. "She goes that extra mile no matter how long it takes to get 'the shot' and comes up with great ideas on the fly. The time and effort that Castorina Photography puts into your photos is worth every penny and I couldn't be happier with them."
More information on renting Raymond James Stadium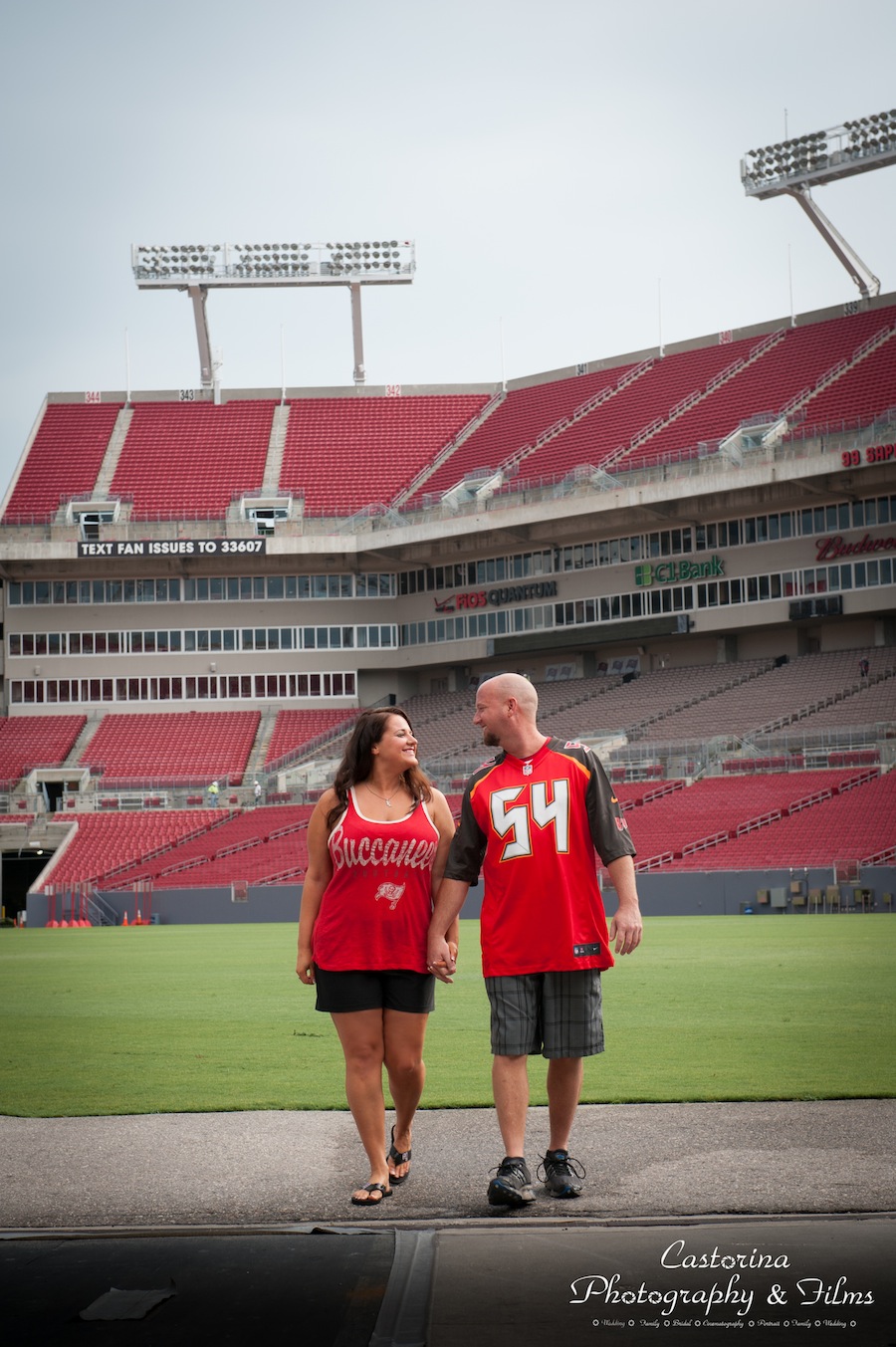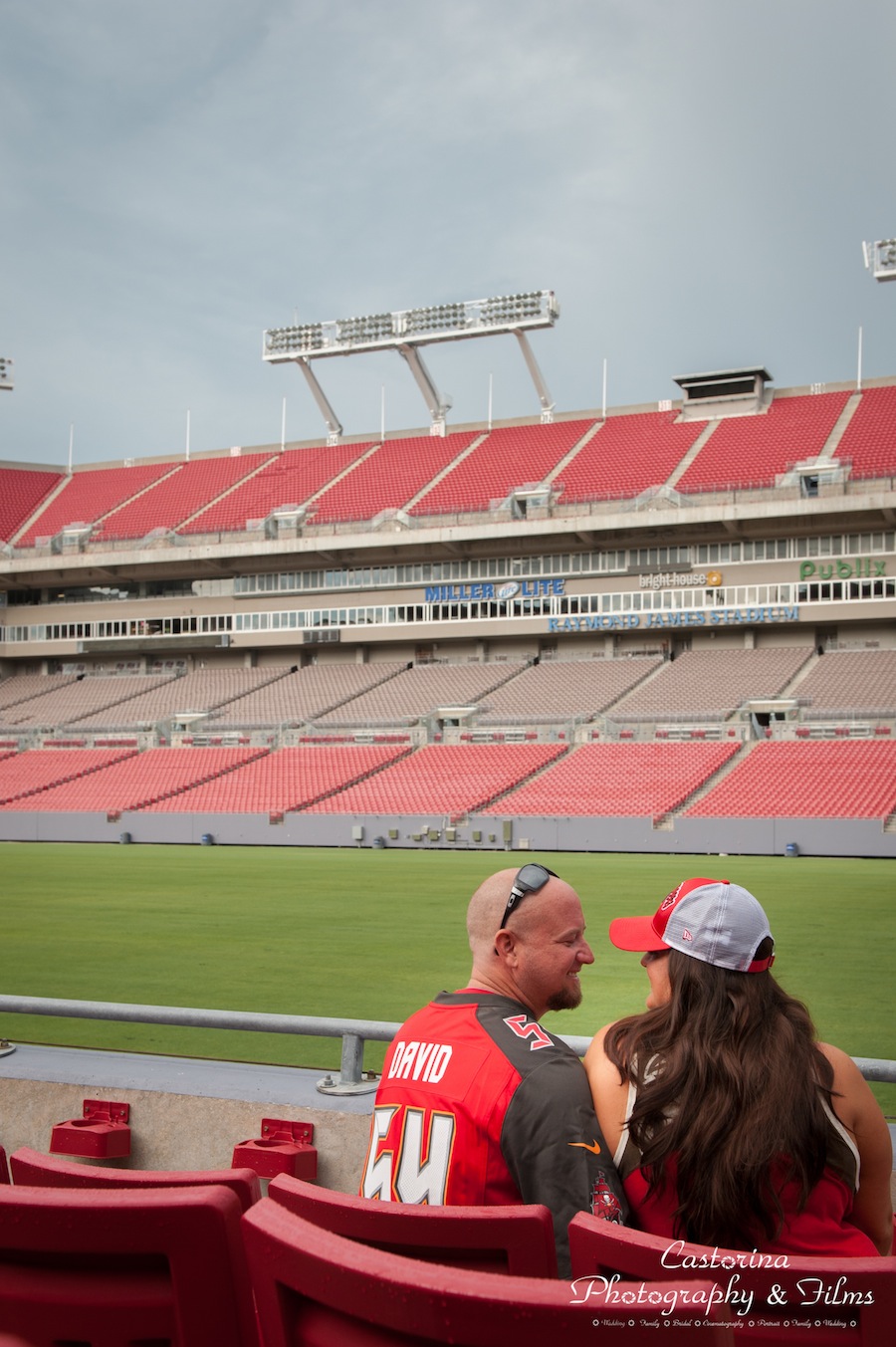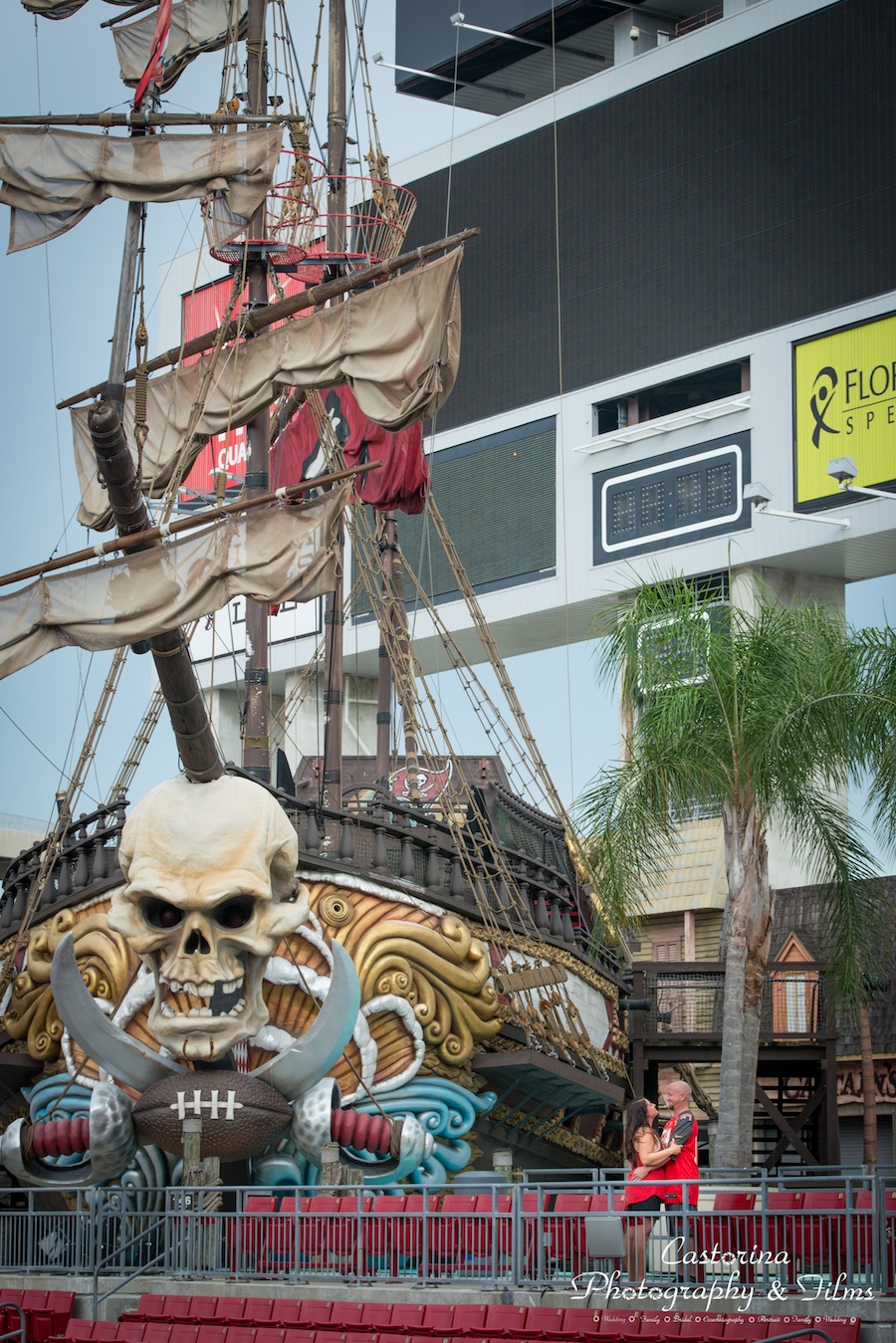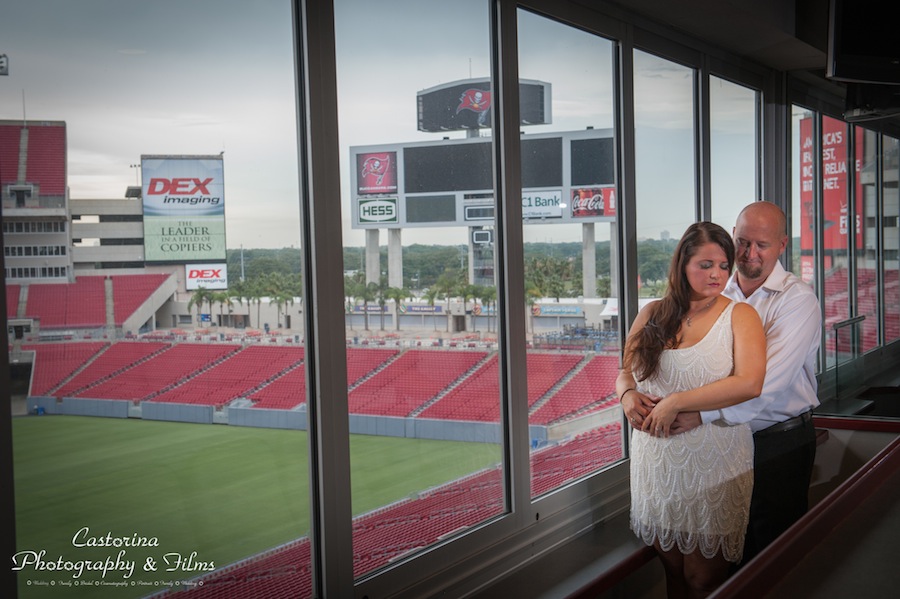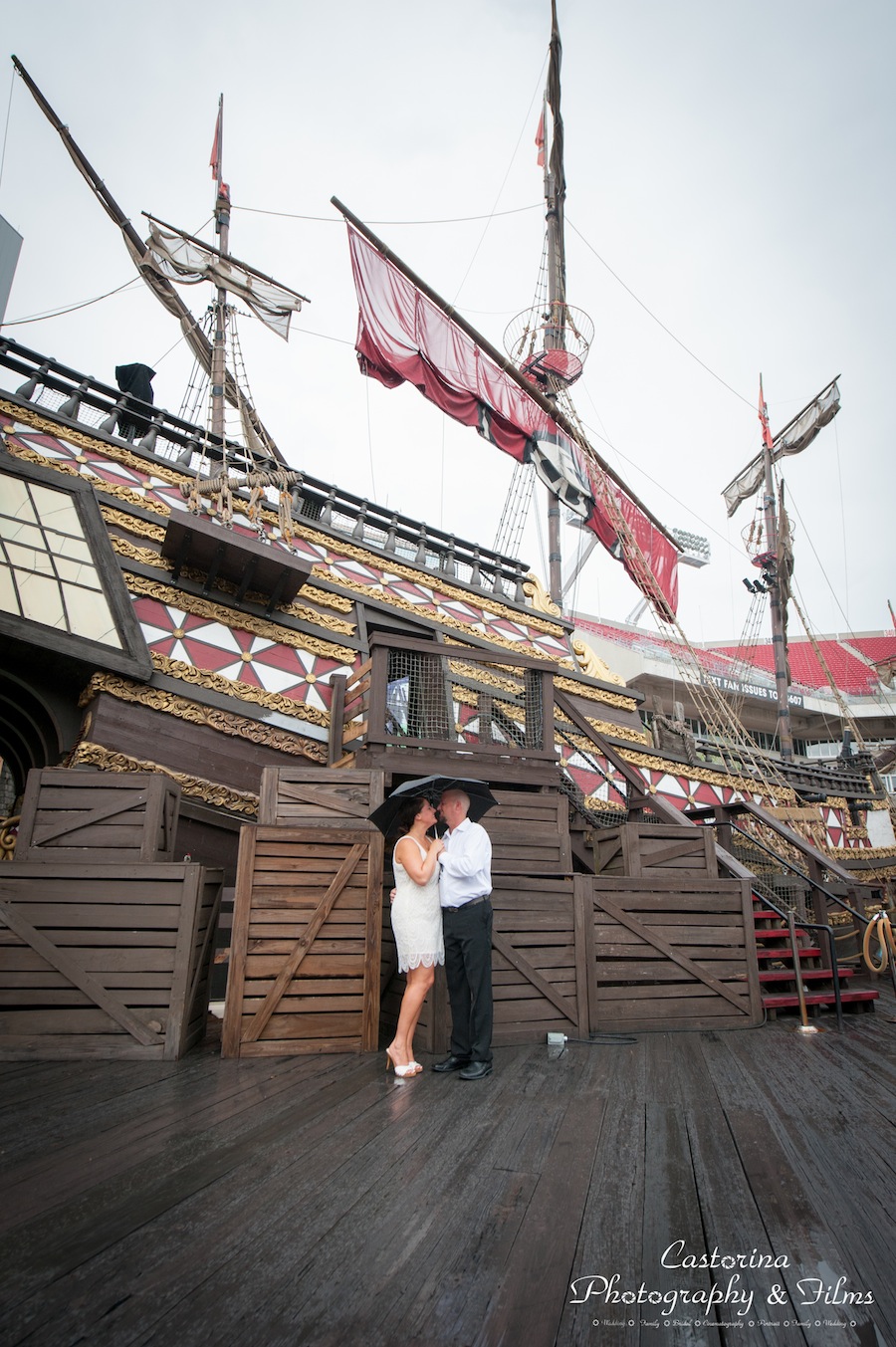 "Castorina Photography & Films took beautiful shots and was flexible with it being a million degrees and terrible humidity. When it started to rain we worked it into the shoot, and it came out lovely! Marilyn goes that extra mile no matter how long it takes to get 'the shot' and comes up with great ideas on the fly. The time and effort that Castorina Photography puts into your photos is worth every penny and I couldn't be happier with them." – The Bride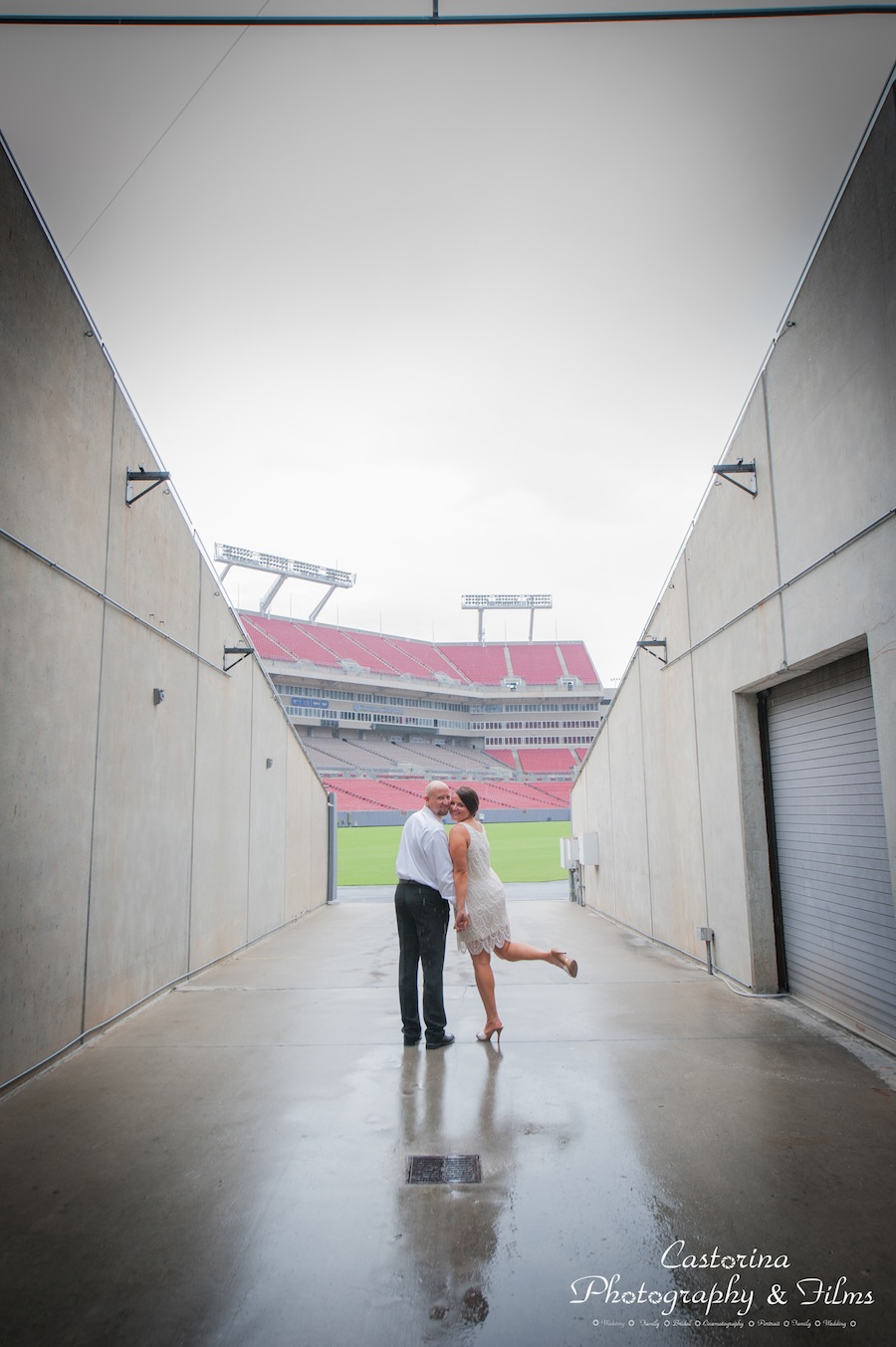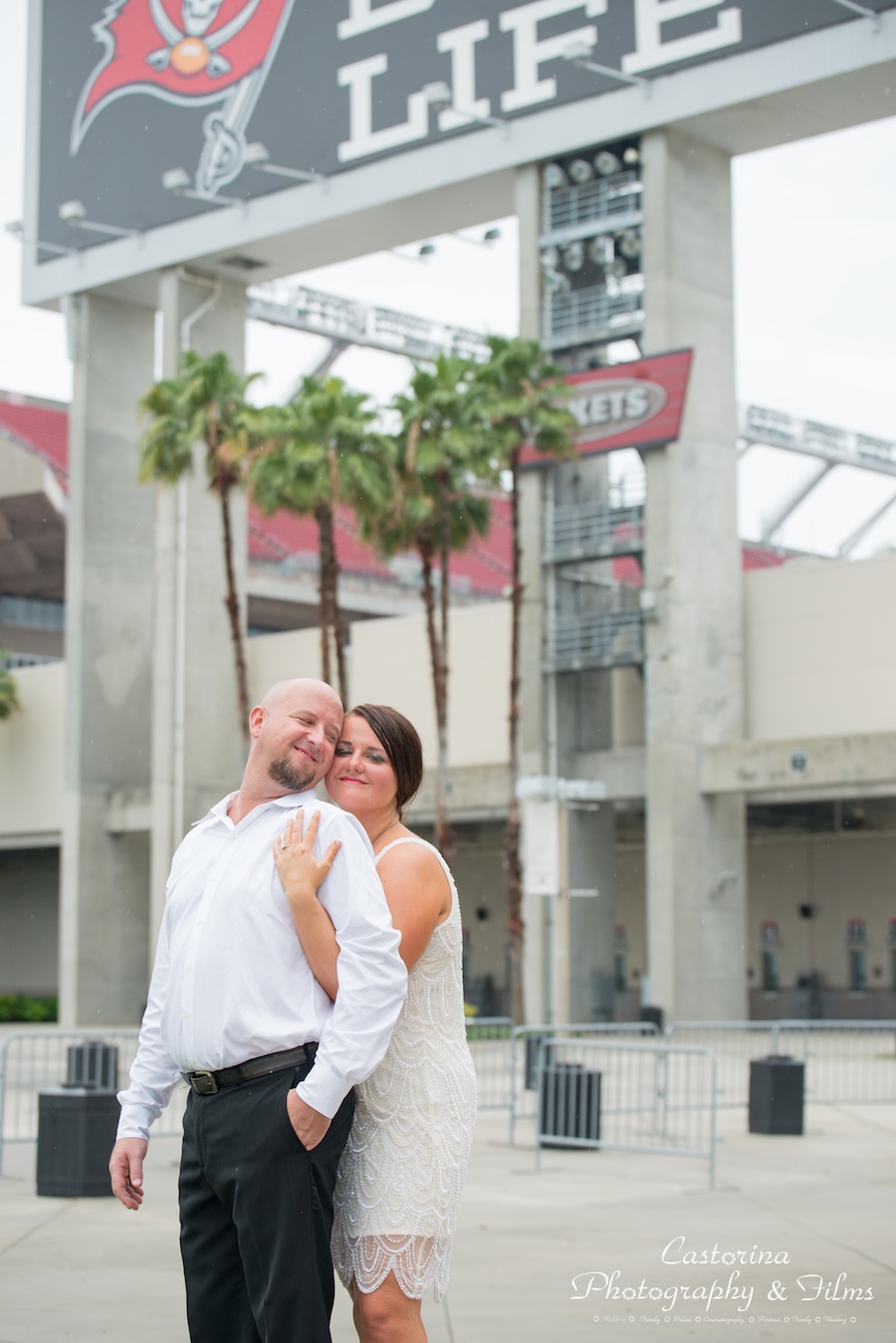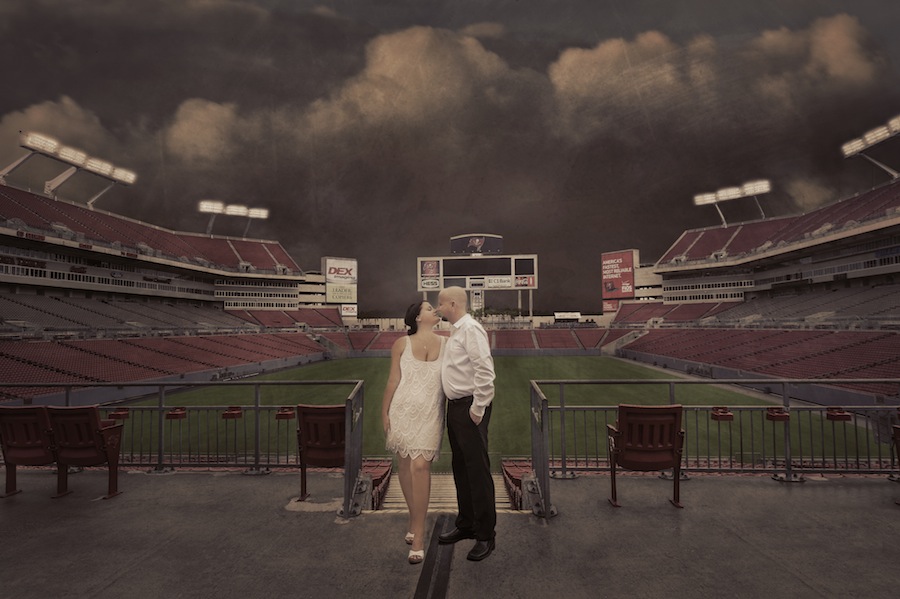 Engagement Location: Raymond James Stadium
Photographer: Castorina Photography & Films