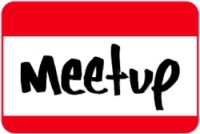 At Marry Me Tampa Bay we know the wedding planning process can be slightly challenging. While your friends and family enjoy hearing about your upcoming nuptials, they can't always give helpful advice. Enter the Marry Me Tampa Bay Bride-to-Be Meetup group!
Share ideas, swap stories, and inspire each other. We hold monthly meetings and member-only vendor shows so you can get personal attention from the best vendors in Tampa Bay!
Join the only Tampa Bay bridal planning group! Membership is free!
Our next gathering is Sunday, June 30 at 3 p.m. at Taps in Downtown Tampa. Stay for a few minutes or a few hours, depending how chatty we get. :) Please RSVP online.