Head to the beautiful USF Galleria event venue, managed by Embassy Suites Tampa Hilton USF, on Sunday, January 13, 2019, from 12-3 p.m. for the T Rose International Bridal Show.
Featuring live entertainment, tasting samples from local chefs, and a glimpse at new bridal gown collections, this event is a unique spin on the bridal show experience.
The largest wedding party in attendance will win the bride a romantic getaway, while there are giveaways every hour.
See the latest wedding dresses with two fashion shows at 1:15 and 2:15 p.m.
Plus, tour the unique venue and experience an outdoor ceremony space.
The first 20 brides will receive a ring bling necklace and a 7-carat candy engagement ring to compete for a trip to the Bahamas, and a grand prize honeymoon trip to Spain! The first 100 attending couples receive a bridal swag bag!
Marry Me Tampa Bay Special: Receive a free ticket when you register on the website. Select the Email Code ticket when registering and enter "Marry Me Tampa Bay."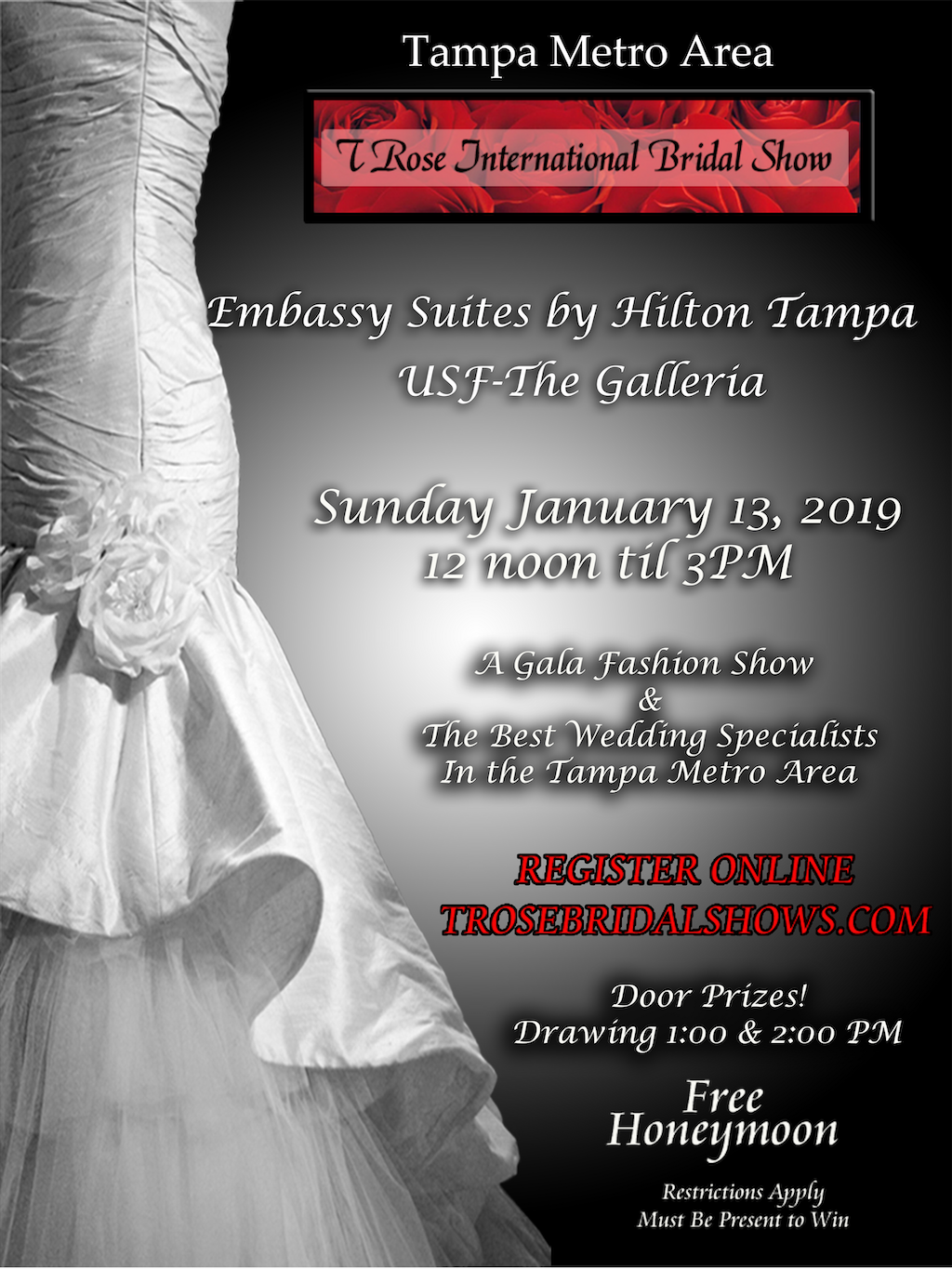 T Rose International Bridal Show
Sunday, January 13, 2019
12- 3 p.m.
Embassy Suites Tampa by Hilton USF
3705 Spectrum Blvd, Tampa, FL 33612