Ybor City Wedding | Underground Church Tampa Wedding
Kelsey and Evan's Ybor City wedding was filled with beautiful details and a grey, green, ivory, blush, and gold color palette with a few personalized quirky touches, including a custom light saber groom's cake and glow stick wedding exit.
"I wanted something very basic and natural, but beautiful," the bride explained. "We went with an industrial rustic theme, incorporating some Star Wars decor also!"
MORE: RUSTIC TAMPA BAY WEDDINGS
The native Tampa couple also encouraged their bridesmaids and groomsmen to show off their personalities.
"We really wanted our bridal party to be able to express themselves and be who they were, so they chose unique socks and wore their own pajama pants during the getting ready process!" Kelsey added.
Faith was a main component of the bride and groom's big day.
"We wanted to make sure everyone knew where we believed our love came from. Jesus Christ is and will always be the center of our marriage and our love, and we wanted everyone to be able to see that through our wedding," the bride shared.
Looking back, Kelsey's most cherished memory was walking down the aisle towards her groom.
"It was a moment that was completely candid and natural. I walked down to a song that Evan and his dad always hoped his future wife would walk down to," the bride reminisced.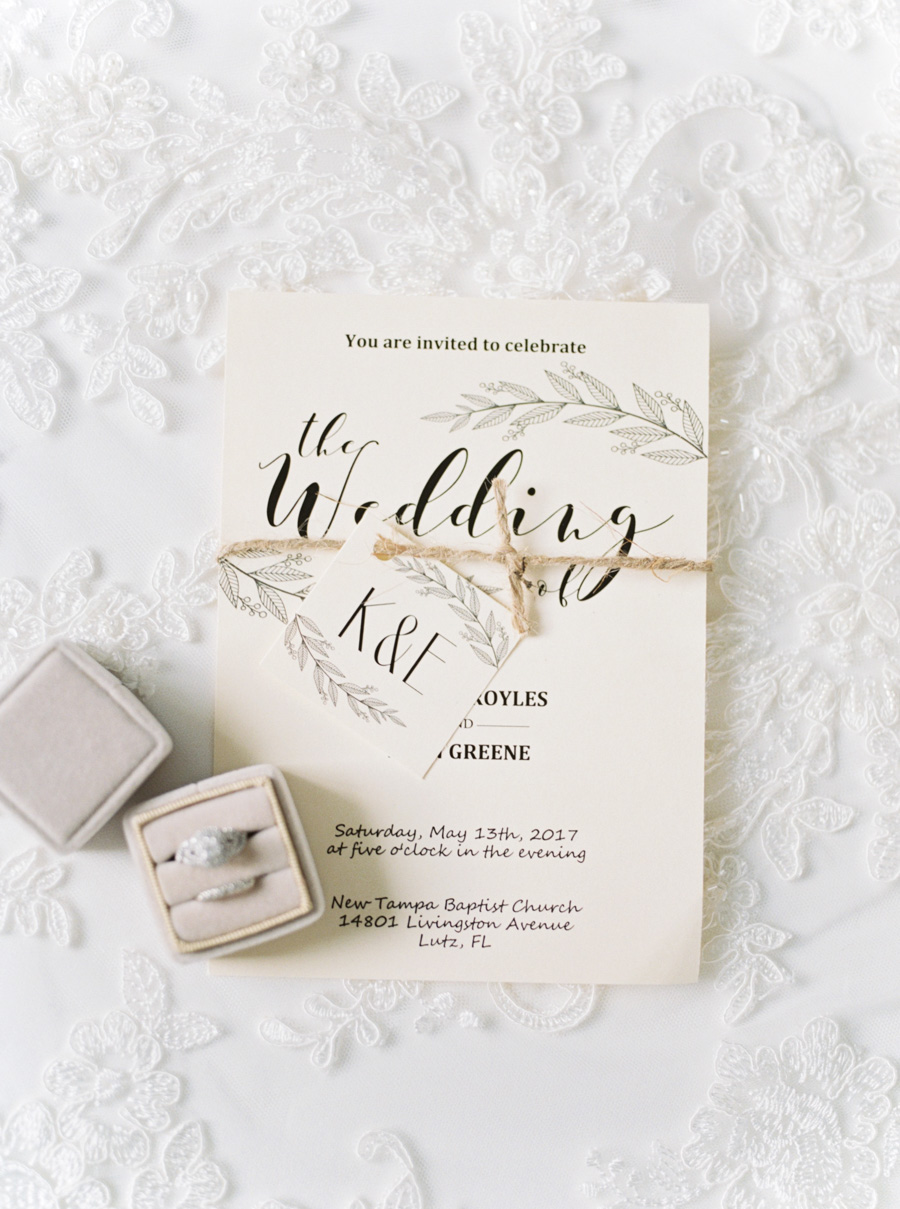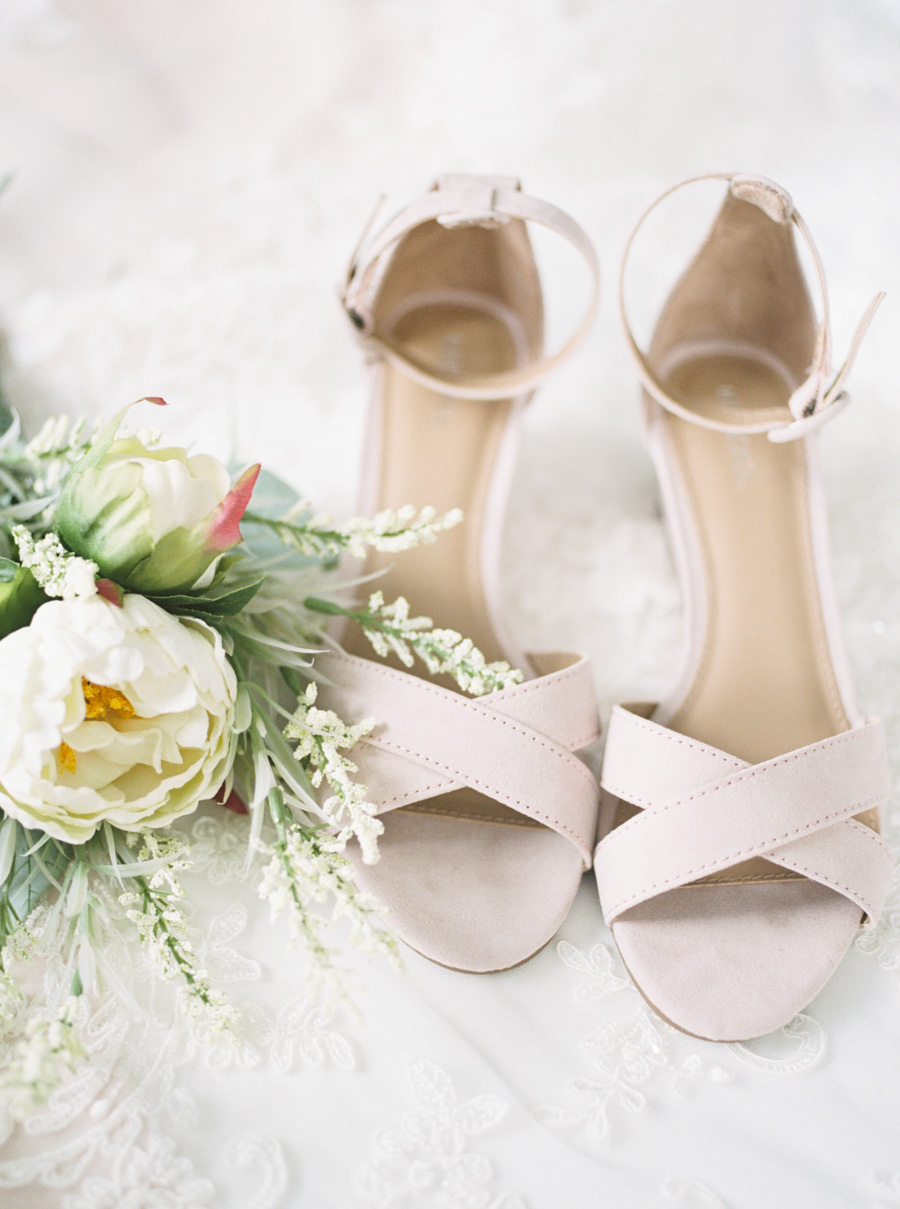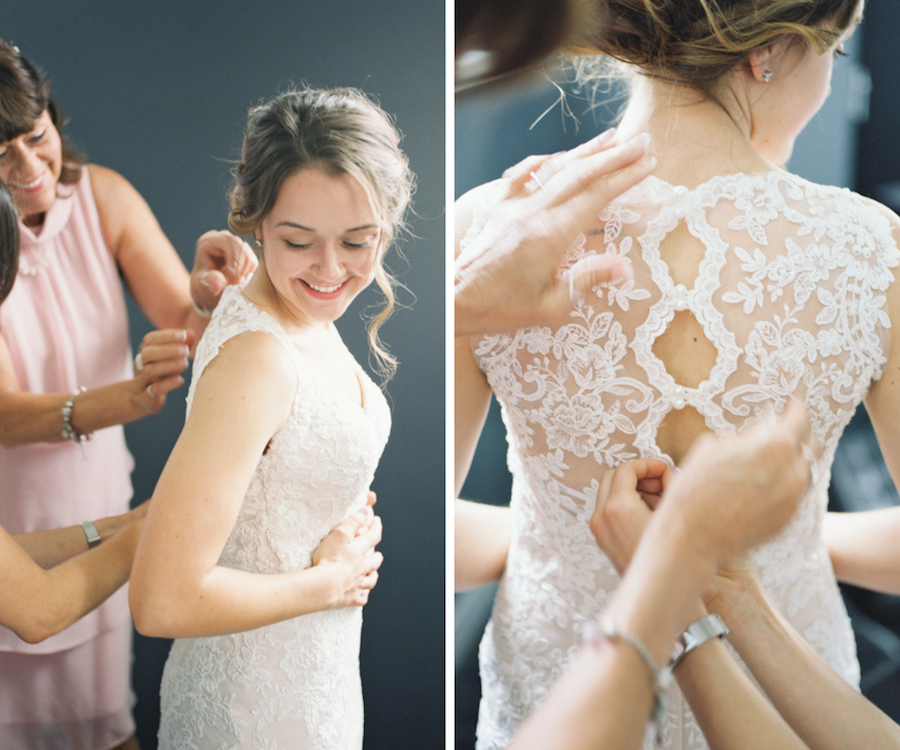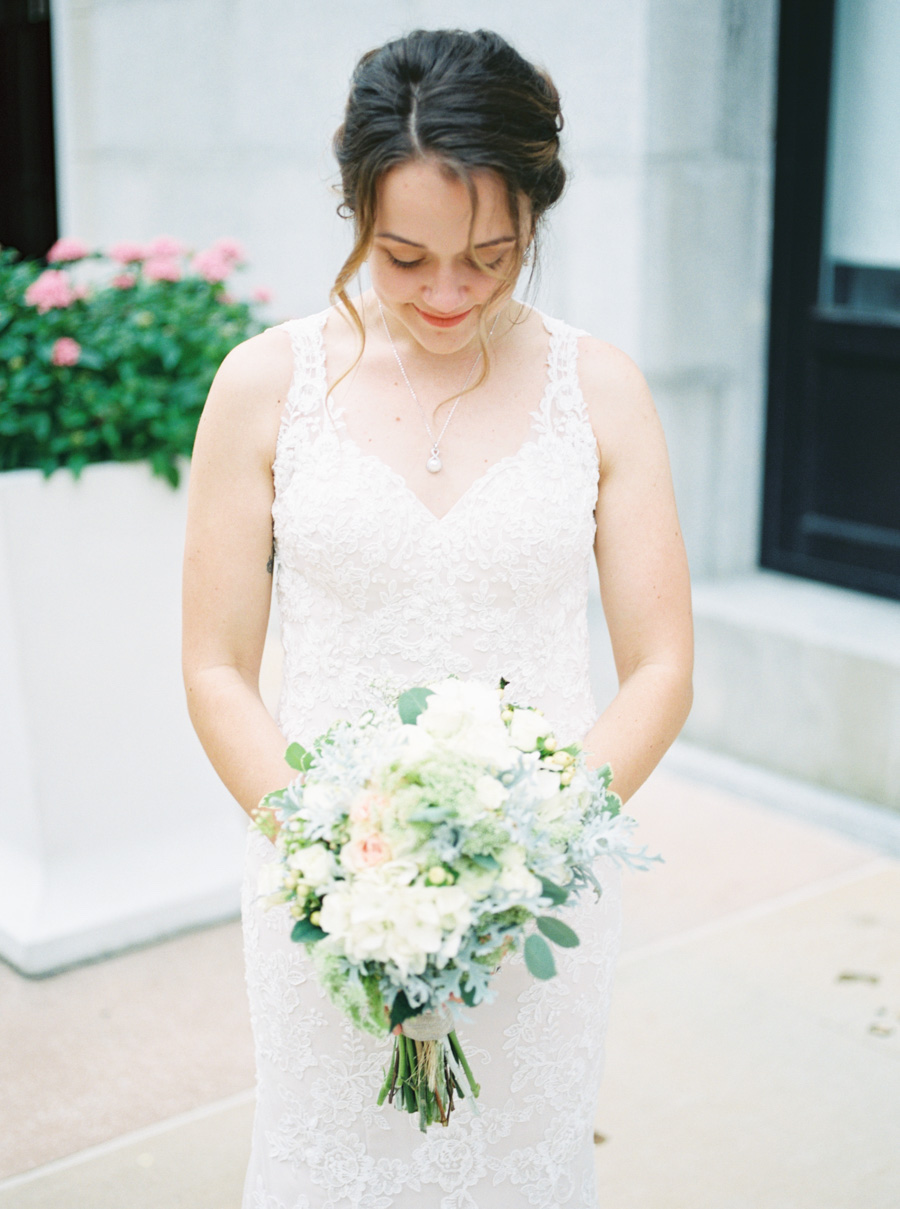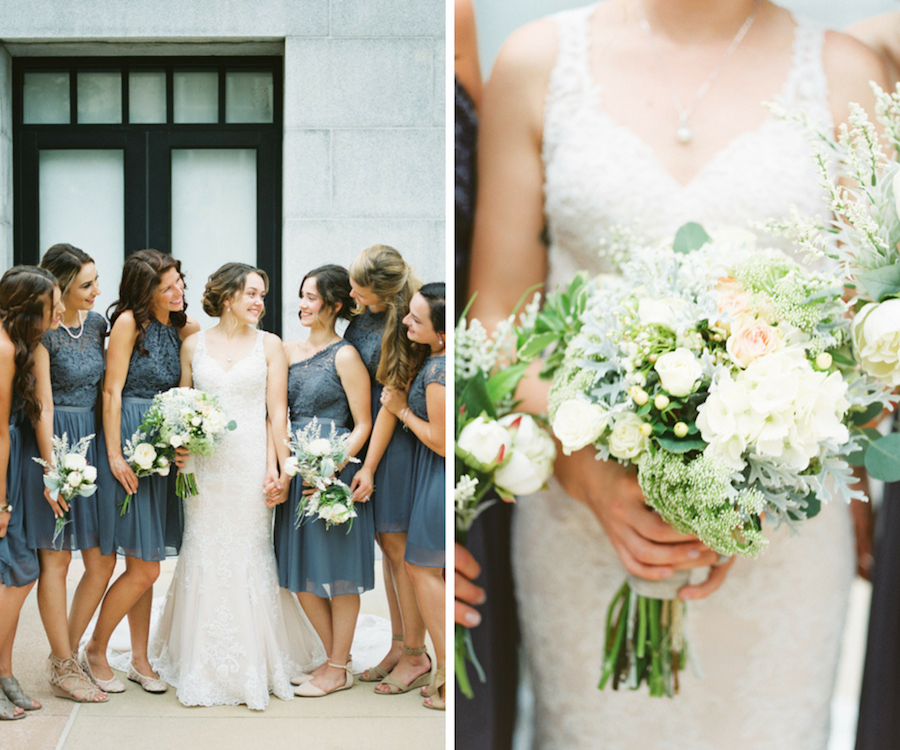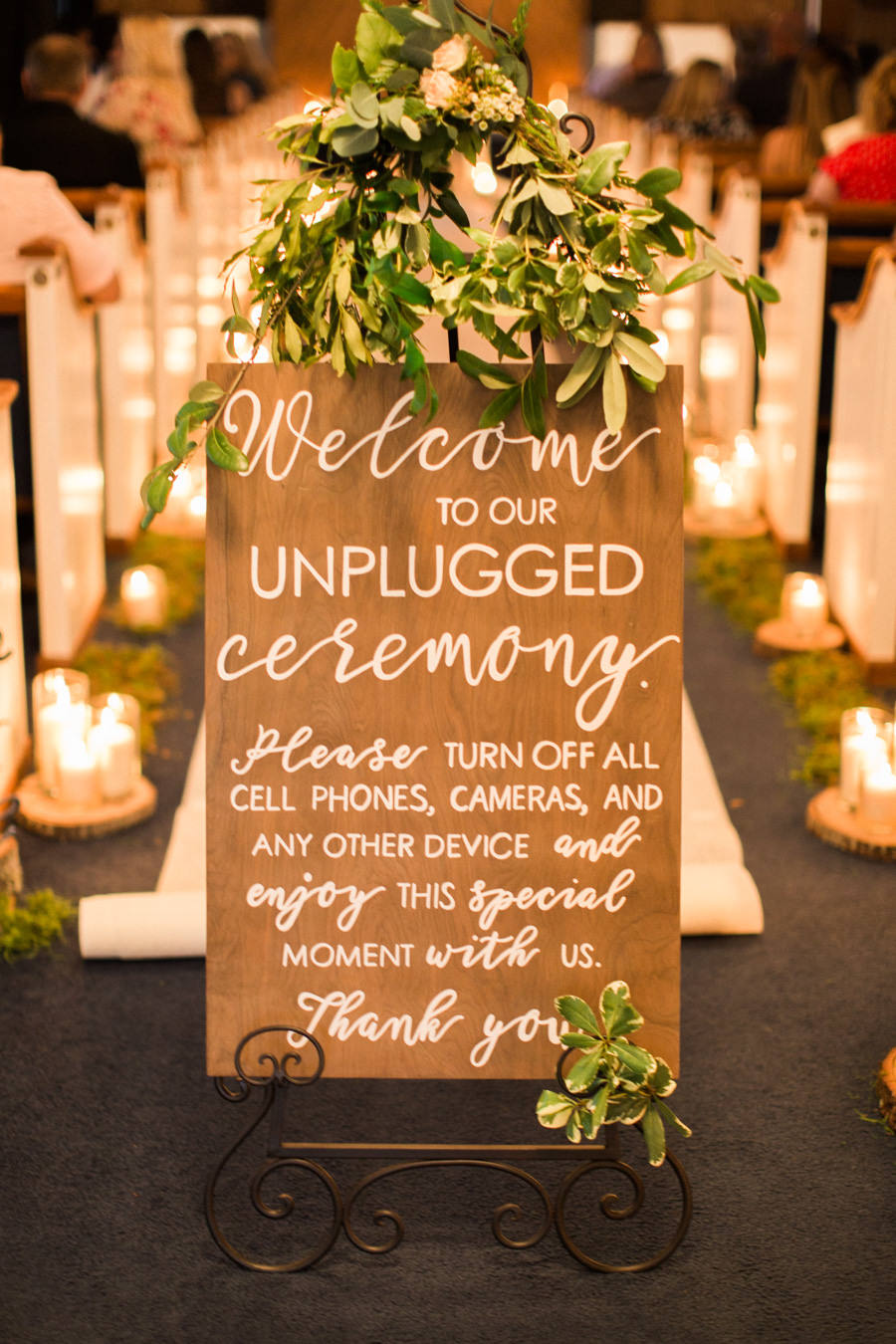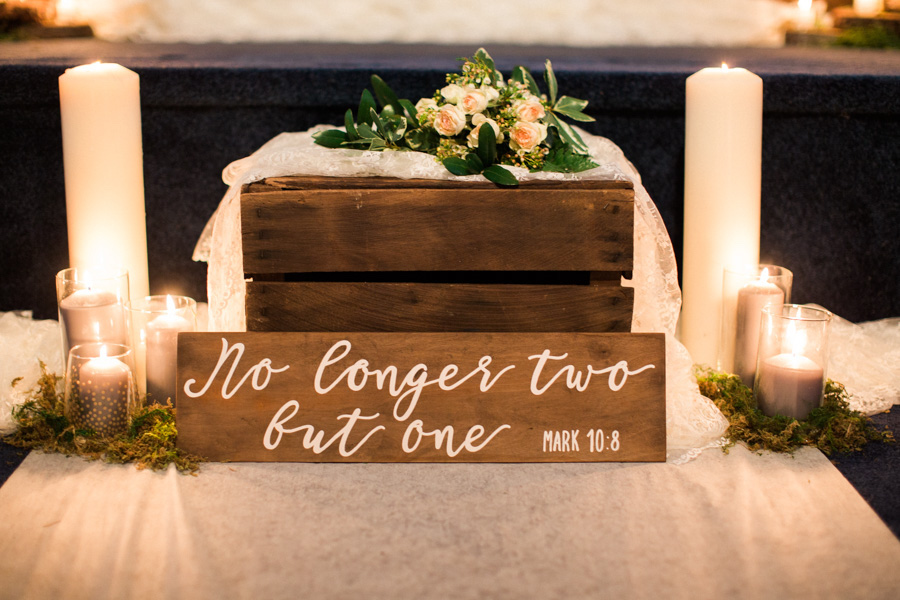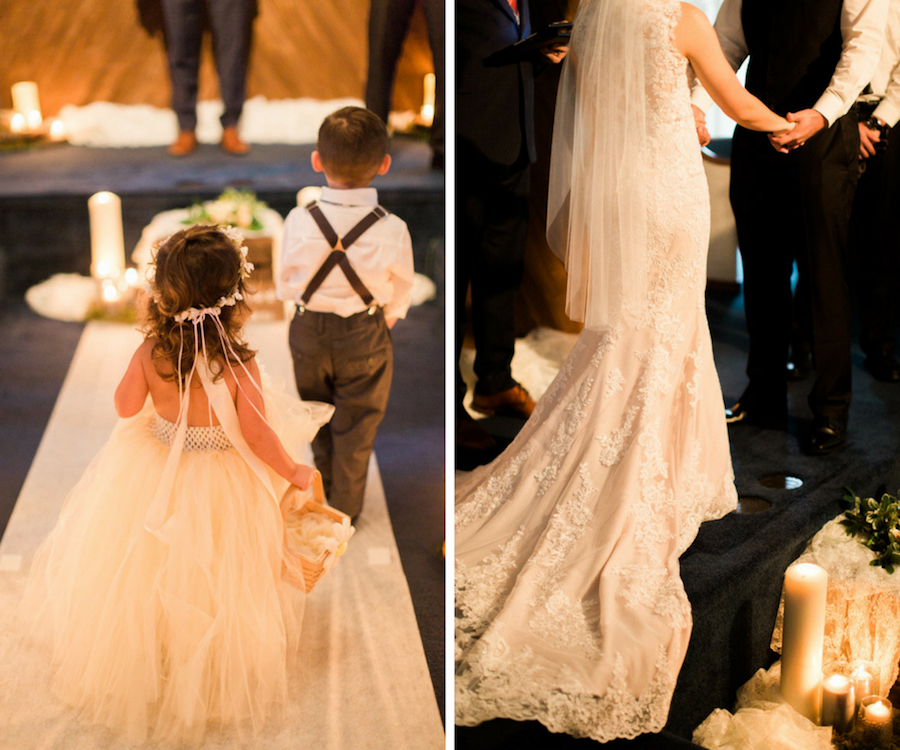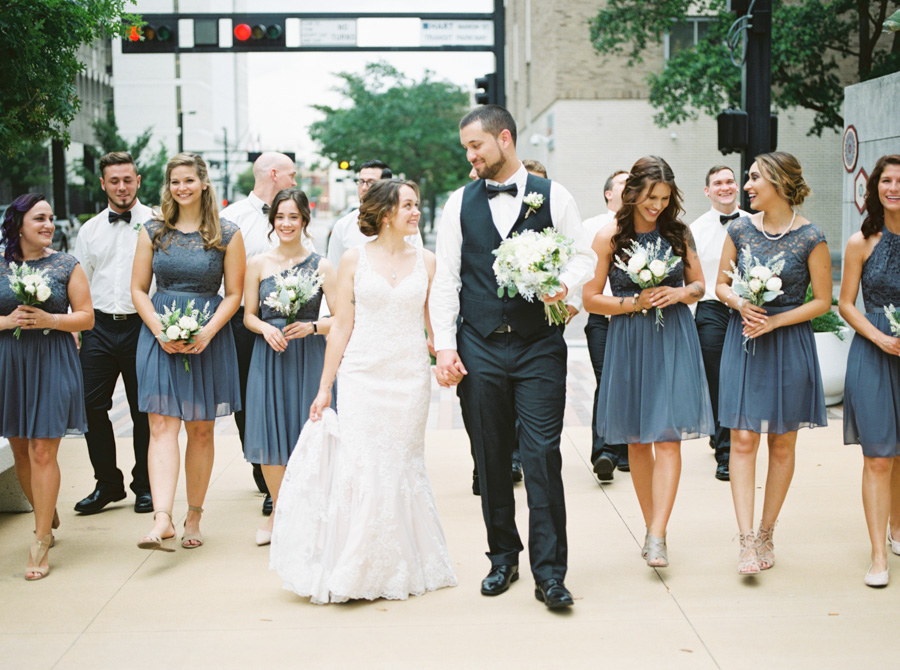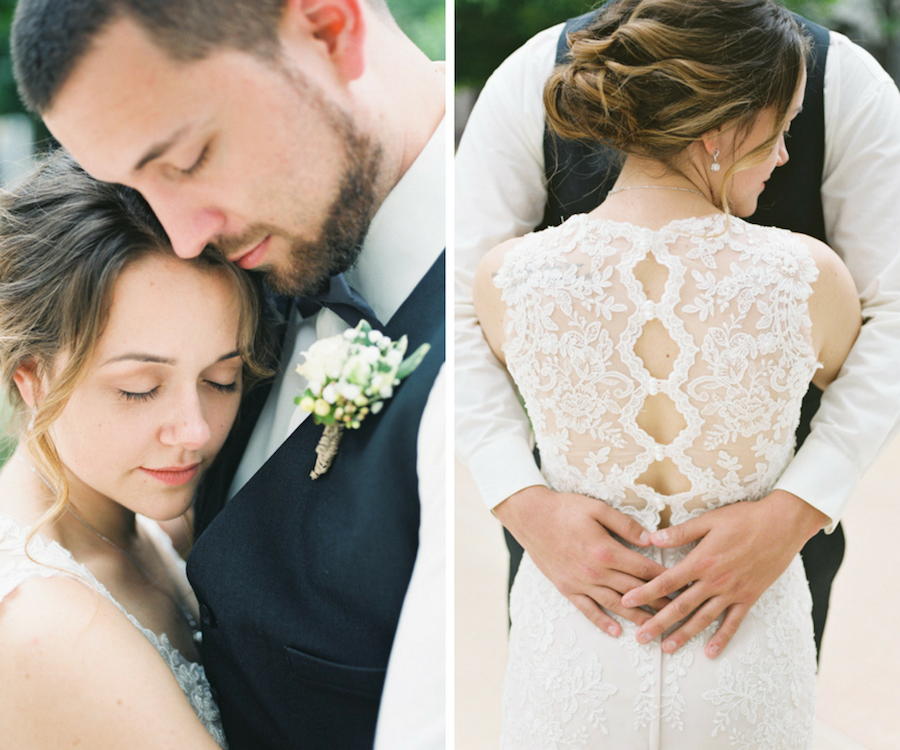 The Proposal:
Our Pastor and good friend offered us a gift card to a local restaurant that he told me he won at work (later to find out Evan had planned that entire arrangement and little white lie)! Evan and I went on a date to that restaurant, and after we walked to the downtown Tampa Riverwalk. We sat down on a bench and looked out at the water. Evan was expressing his love for me, and I for him, which was a conversation we always loved having just as a reassurance for one another. He asked me to stand up for a minute to come look at something and as we turned around, three of my friends and my brother were walking out of the Tampa Convention Center with their phones up, recording us. I covered my face for a moment in complete shock and joy to hide my ugly cry as I realized what was happening. I then looked over and saw Evan down on one knee, where he asked me to be his wife! It was so special! We left there, and returned back to where I was living at the time, where a beautiful surprise engagement party welcomed me, and we celebrated our love with our family and friends!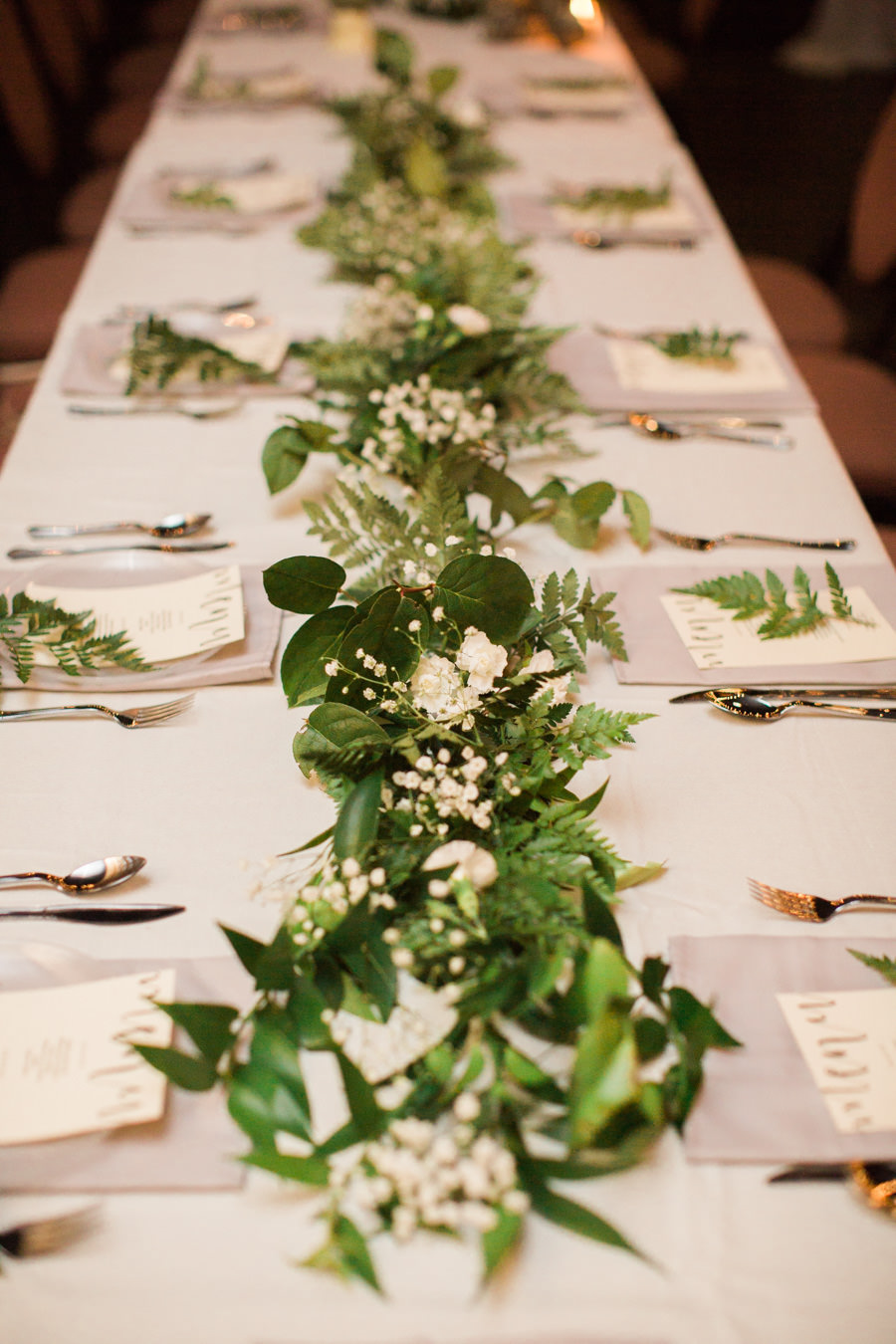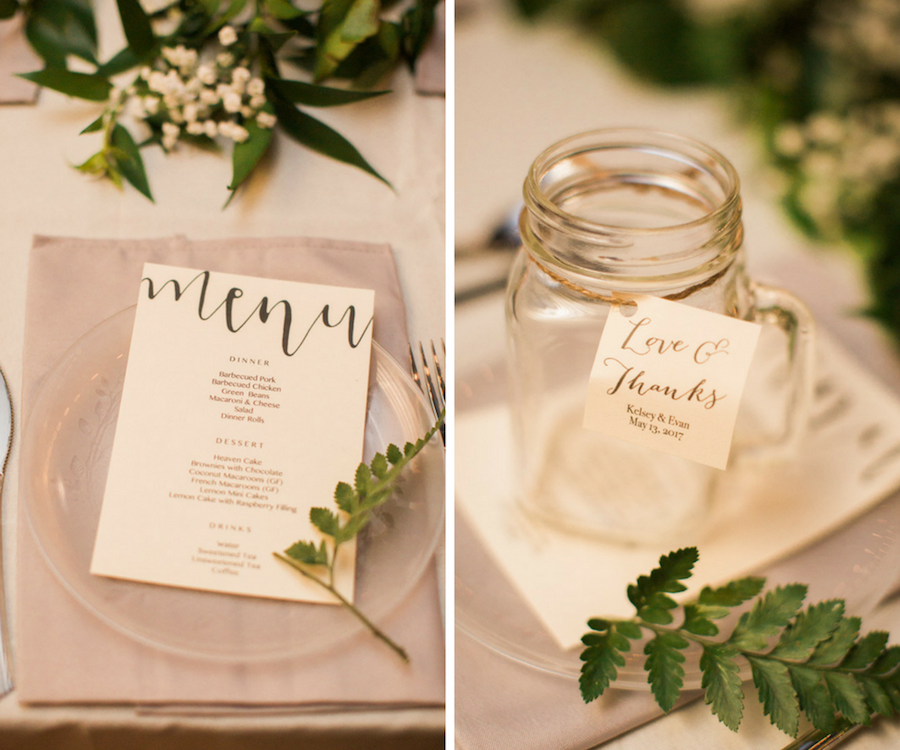 How would you describe your theme?
I wanted something very basic and natural, but beautiful. We went with an industrial rustic theme, incorporating some Star Wars decor also!
What were your colors and why did you chose them?
Grey, green, ivory, some blush, and gold. We chose these colors as we felt they were natural and simple.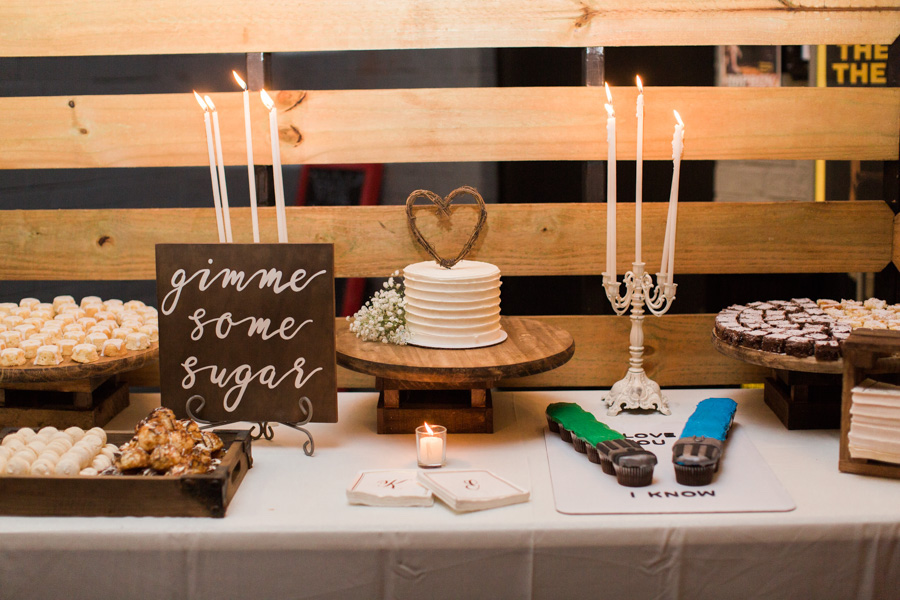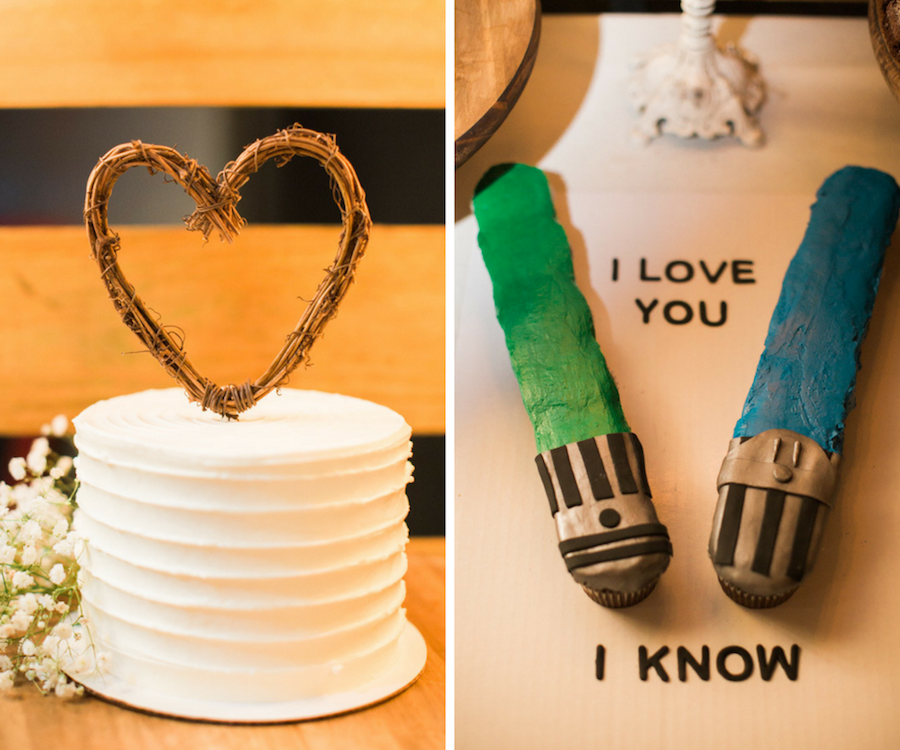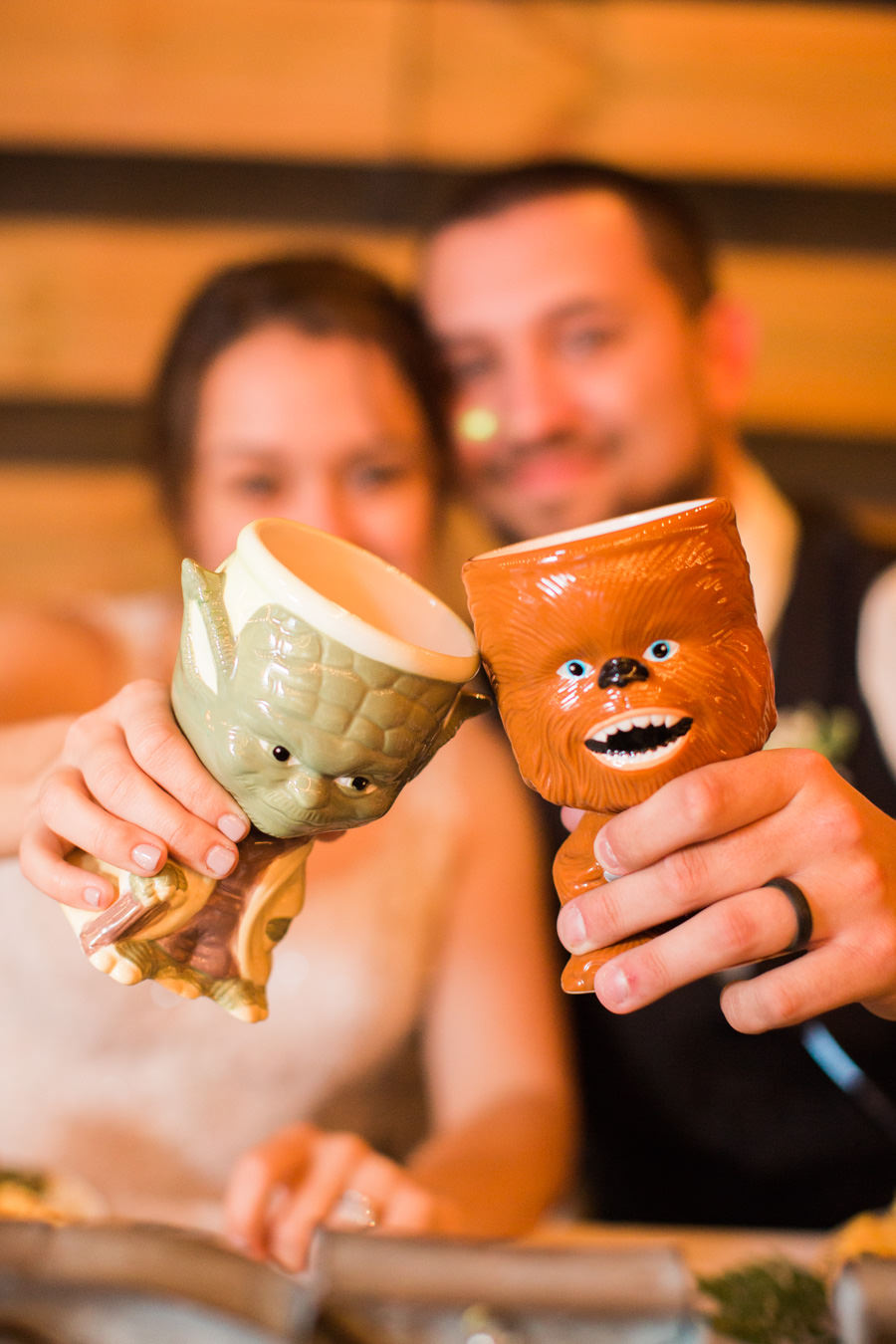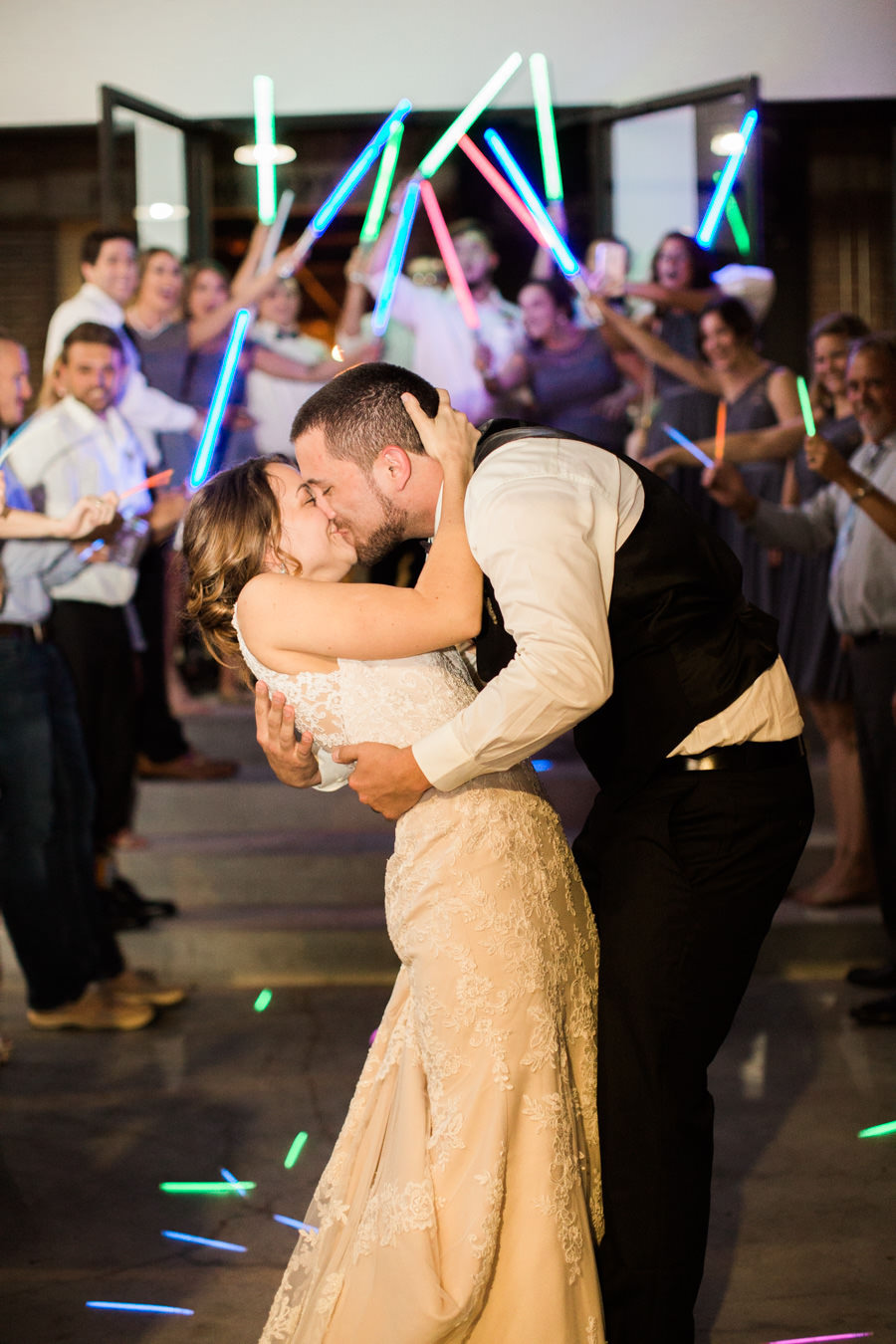 What advice would you give to other Tampa Bay couples?
Don't get discouraged if you can't find the venue that matches what you hope for. Dig deep and ask around. We would have never found our venue if we hadn't asked people places they have been and places they knew of that hosted events such as weddings.
Ceremony Venue: New Tampa Baptist Church
Reception Venue: Underground Church Tampa
Photographer: Kenzie Packrall
Videographer: Spicer Productions
Florist: Carlstedt's Wholesale Florist Tampa
Caterer: Hungry Harry's Famous Barbecue
Cake: Goldies Goodies Bakery
DJ: Pat George
Officiant: Pastor Shale Latter
Bridesmaid Dresses: David's Bridal
Hair & Makeup: Allure Artistry