From the designer, Pea to Tree:
The theme of this shoot was "Vintage Luxurious." I choose it because I wanted to do something different, something elegant, but at the same time a bit rustic and vintage. I wanted to take the outdoors and make it beautiful.
My inspiration was my own relationship: sophisticated women meets rustic man. The inspiration was to combine two styles together and make it work.
I would have to say I fell in love with the blue teacup from The Tea Party Company, the mini cakes that Trudy Melissa Cakes made and the farm table and  pink tufted set from Tufted Vintage Rentals. Oh did I mention the round menu cards? Well yes, I loved them. The dress was also one of my favorite, because it was just perfect and gave the ability to transform into a party dress. 
MORE: VINTAGE TAMPA BAY WEDDINGS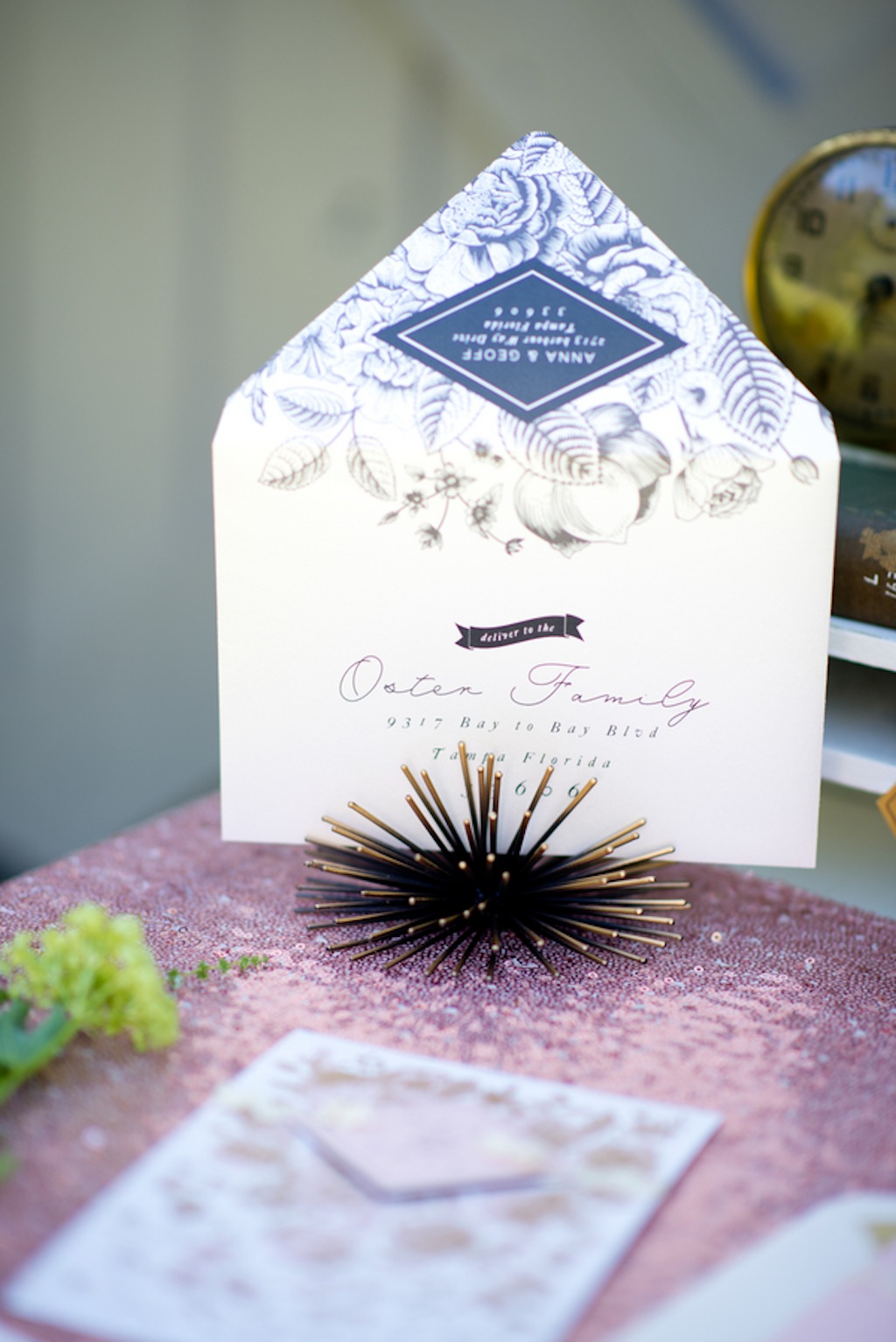 The design that I choose for the shoot was inspired by a rose design I had and really wanted to use in my line of stationery. It's timeless and classic yet modern and clean.
The inspiration for that design came from a book I have on old fashioned printing methods and designs. I was inspired by some of the elements and layouts from there and modernized it while incorporating the rose pattern and modern typography. – Citrus Press Co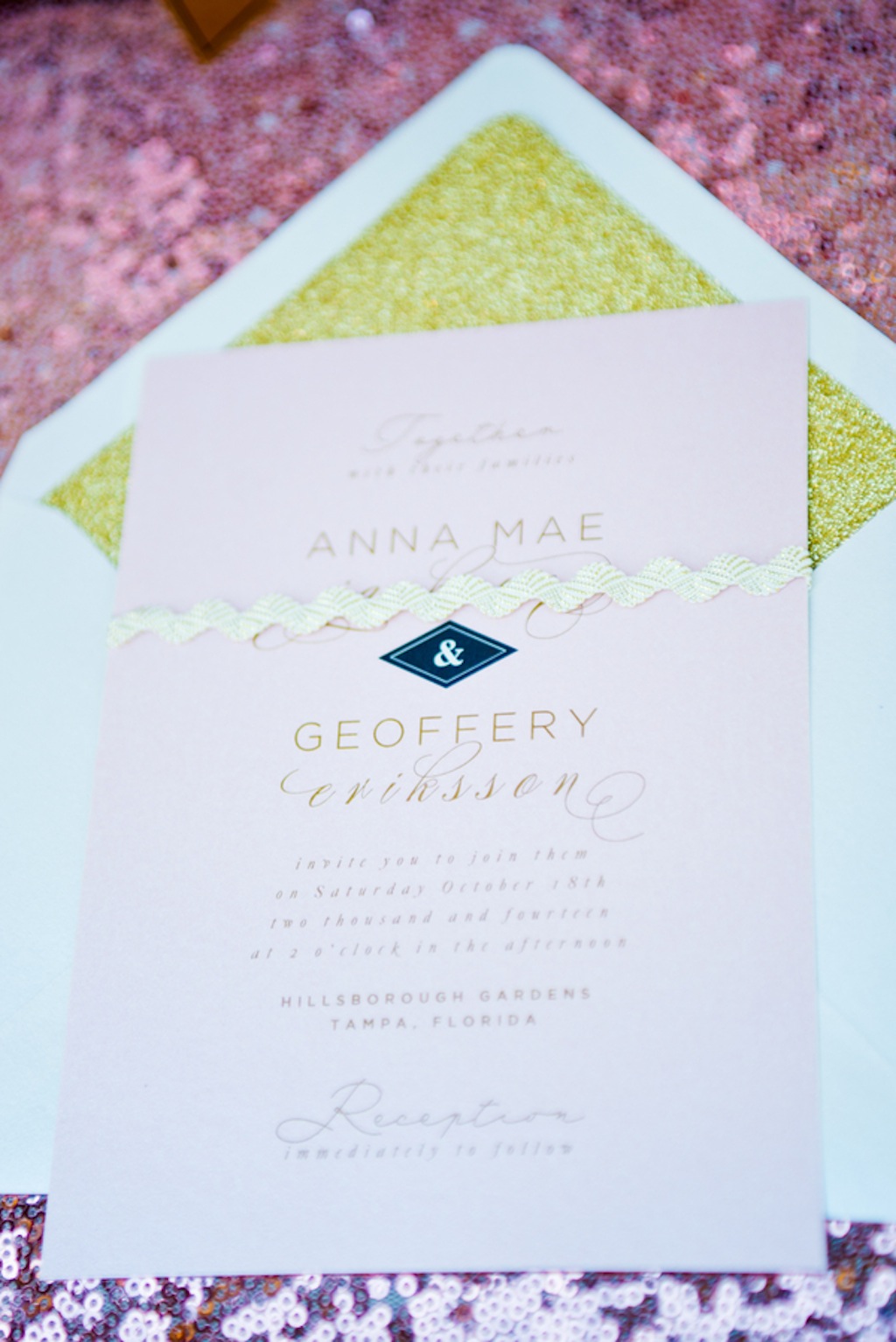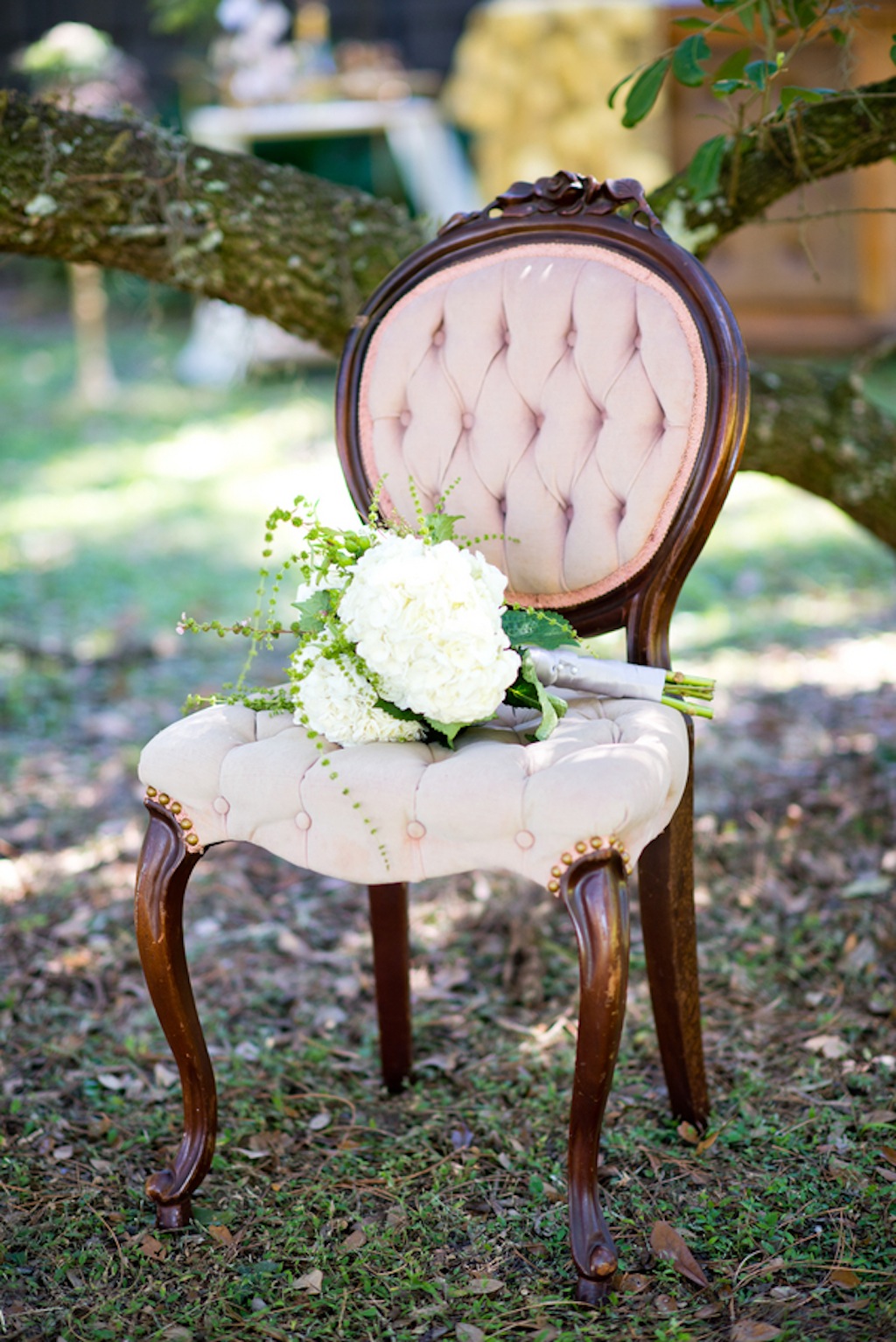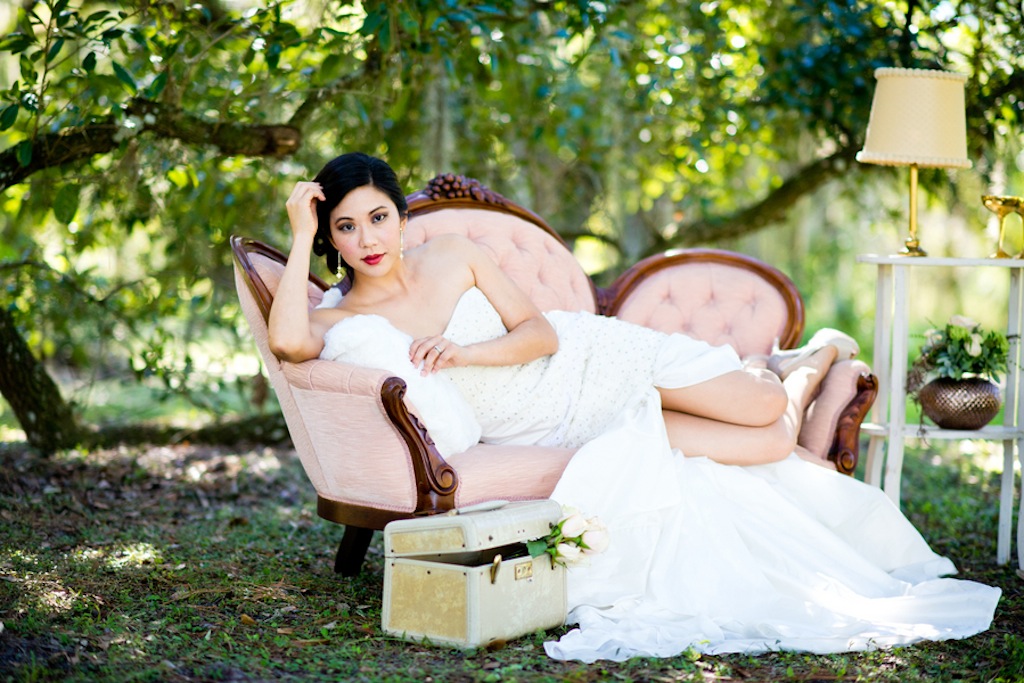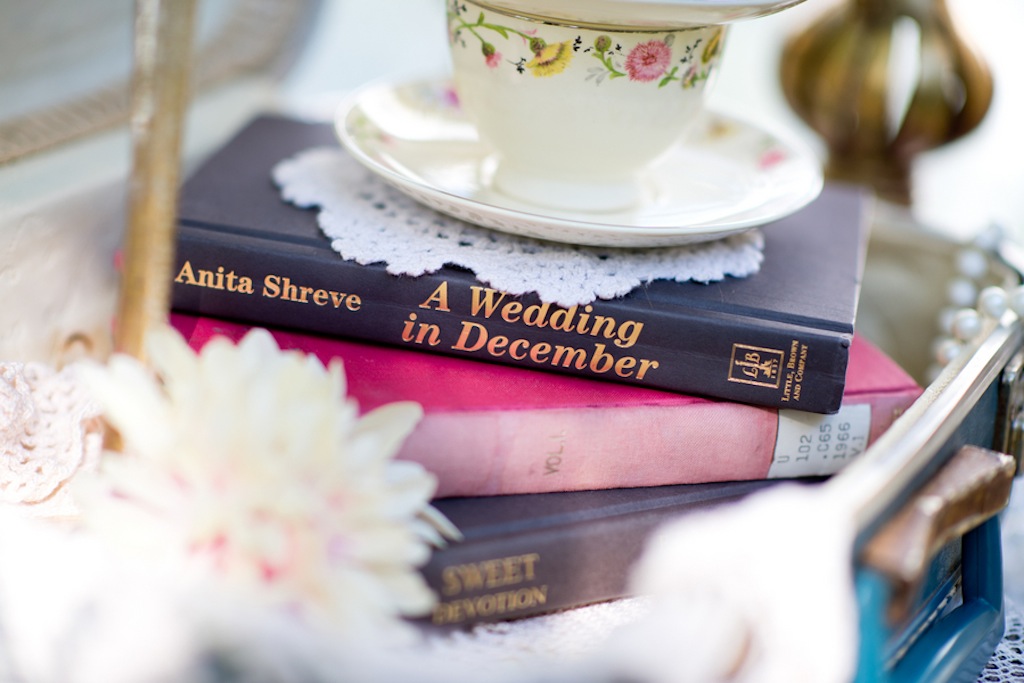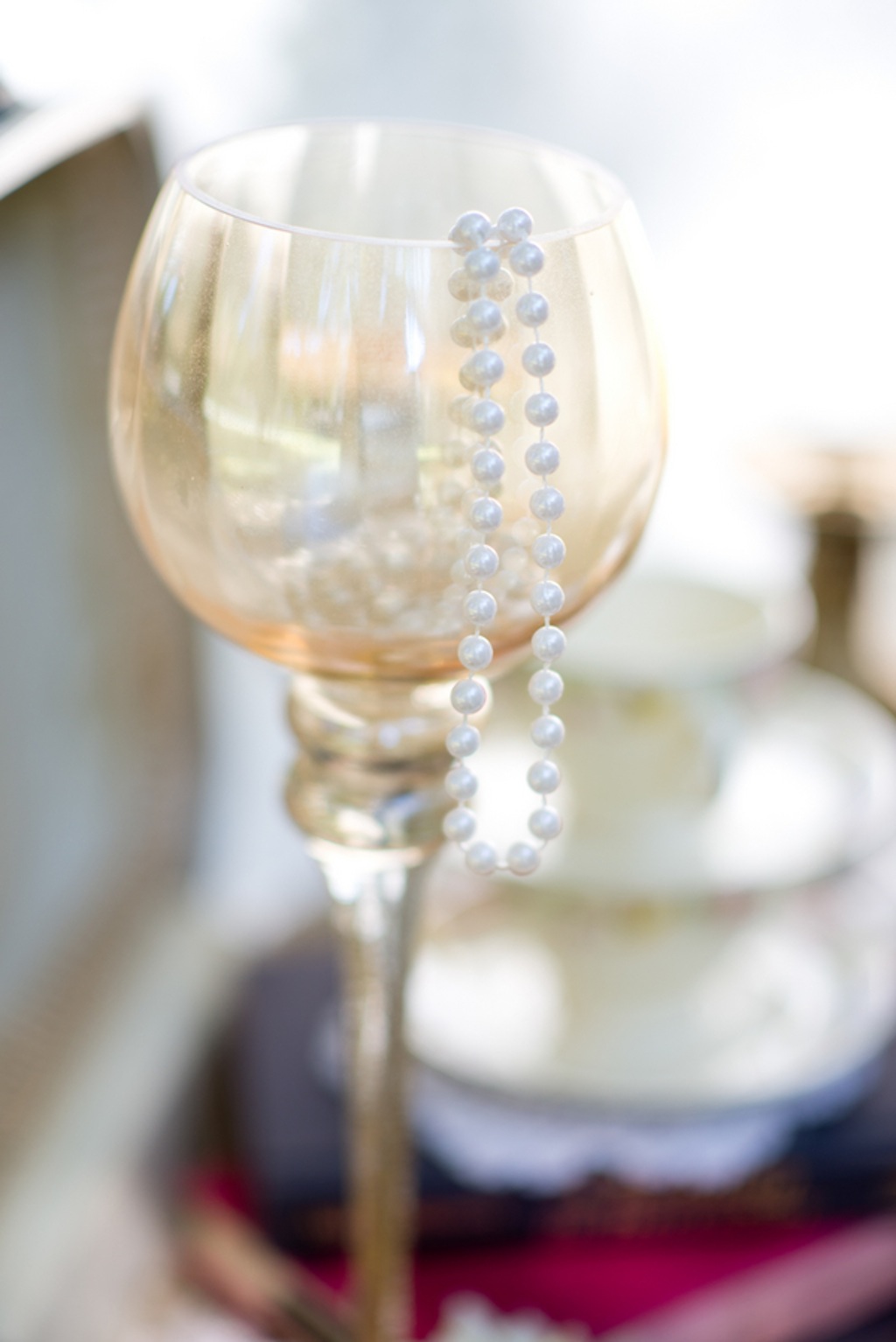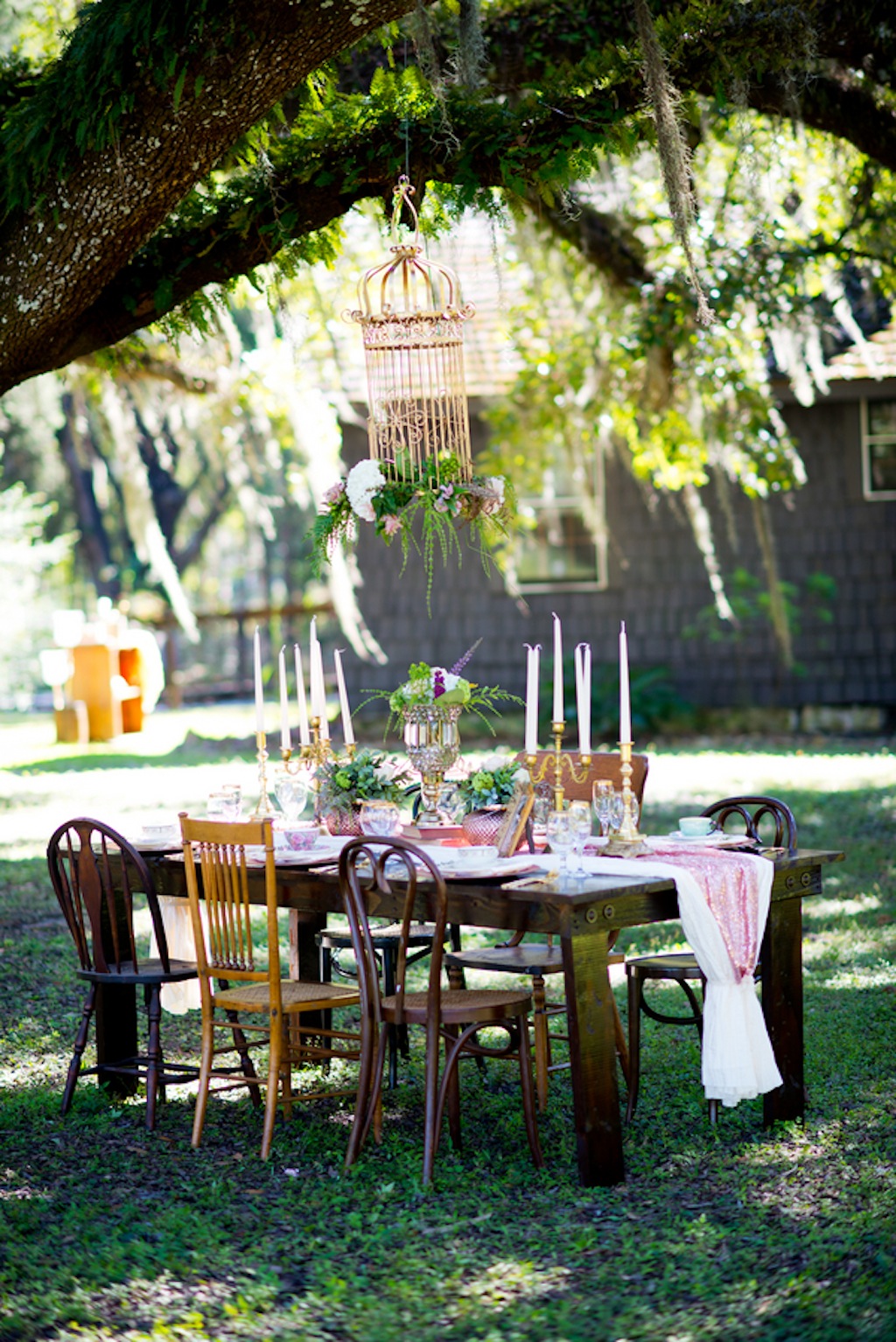 The inspiration for the shoot centered around merging the grooms rustic, masculine style with the glam, feminine style of the bride. The idea was to merge the two personalities of our couple into one beautiful, soft day.
I chose some rustic pieces from our collection, such as the farmhouse table and our tufted leather bar, while adding in soft, sweet pieces like our pink tufted Victorian settee and white desk, among other things.
Accessories were selected with the contrast between masculine and feminine in mind as well, we used glamorous gold accents (candlesticks, the large birdcage hanging over the table), paired with rustic, warm wood details. –Tufted Vintage Rentals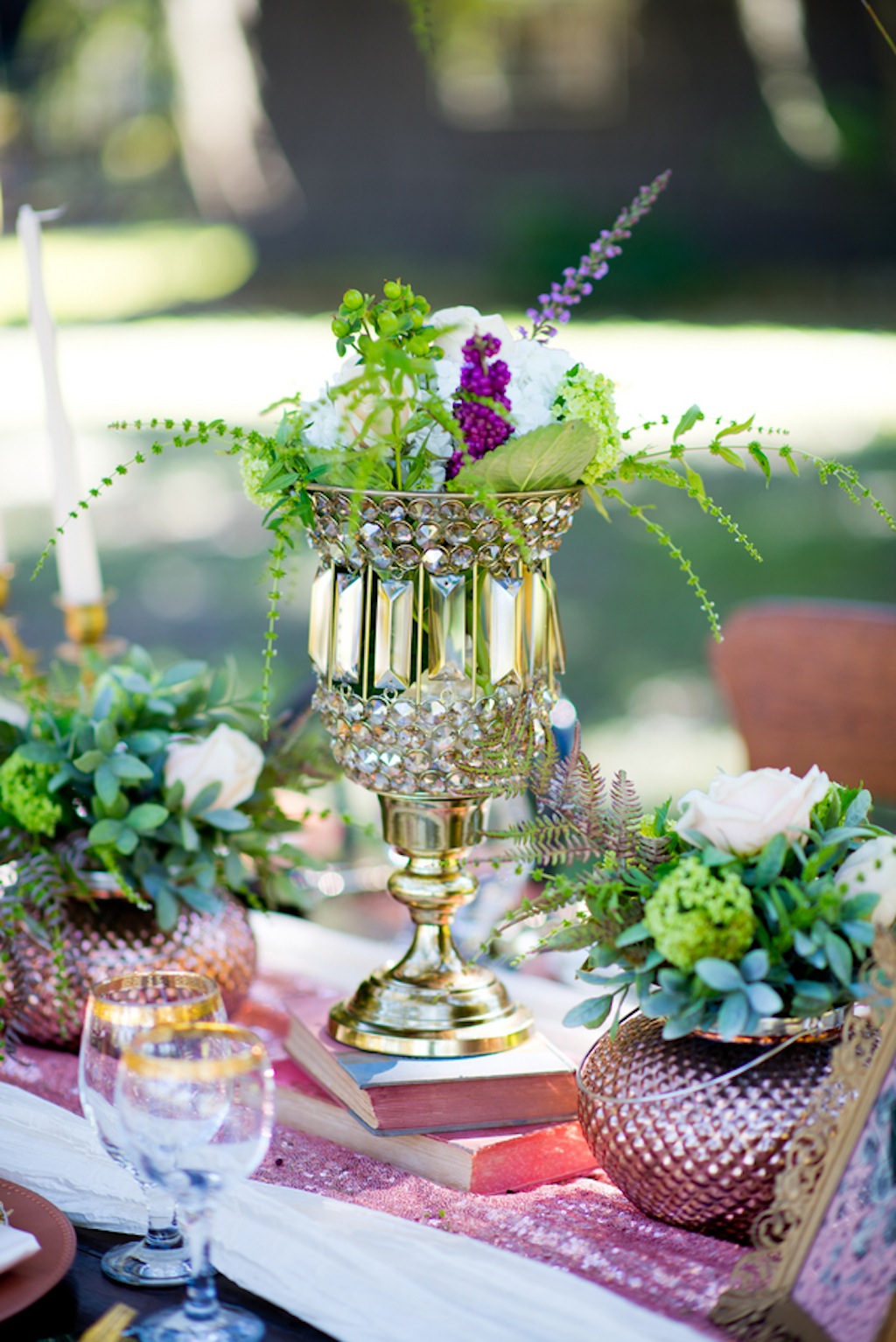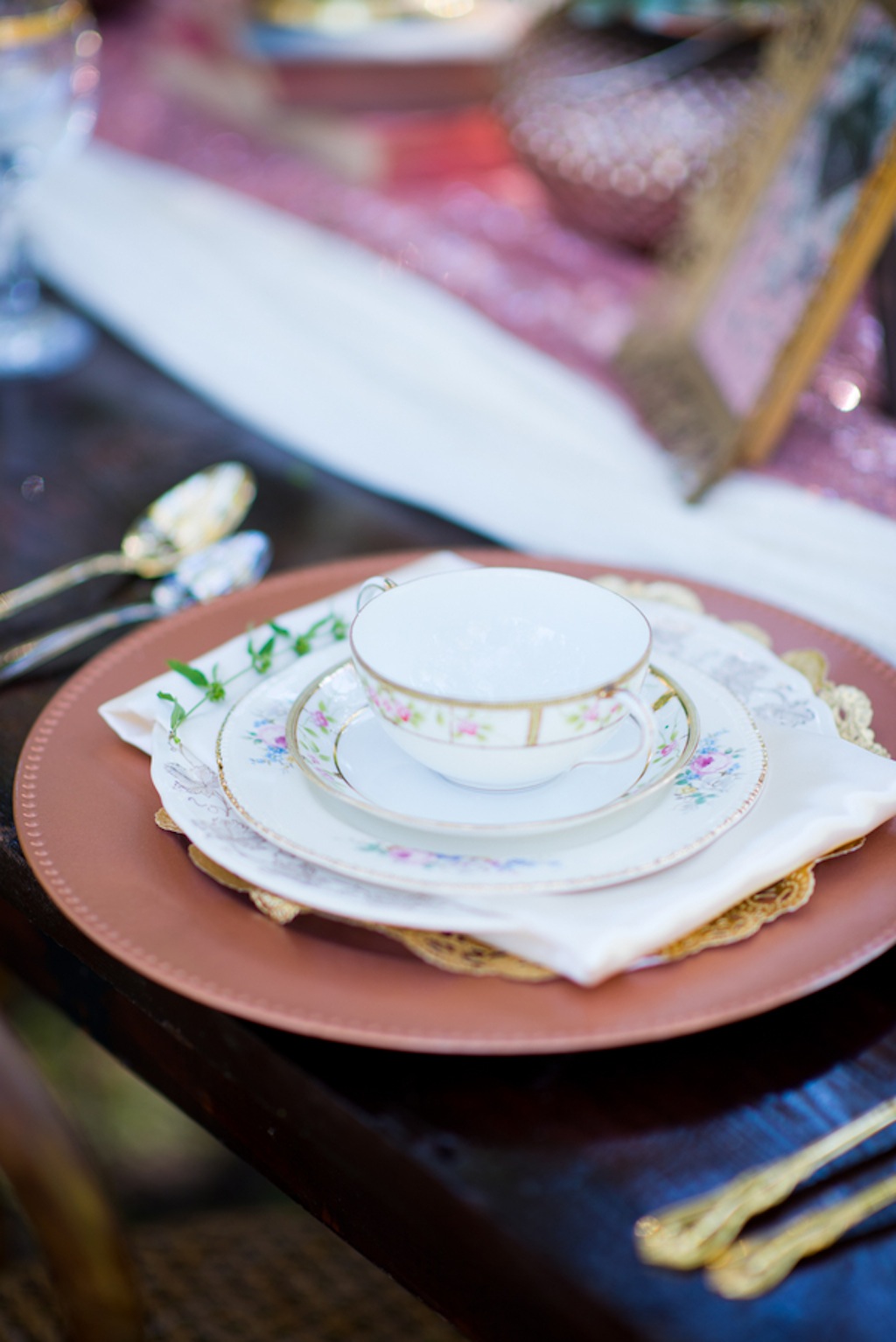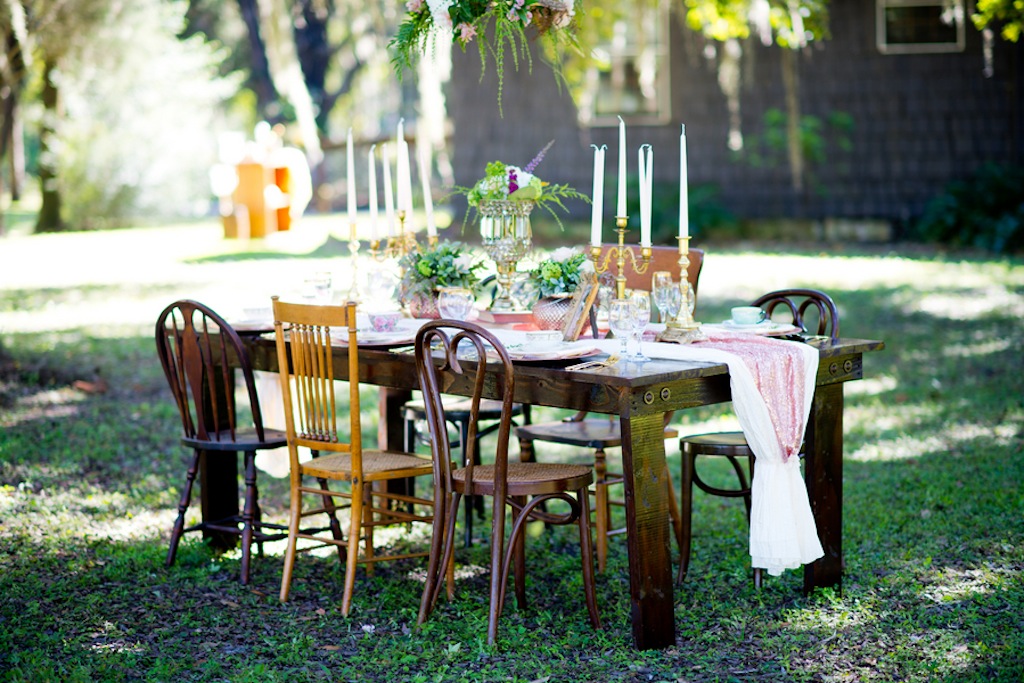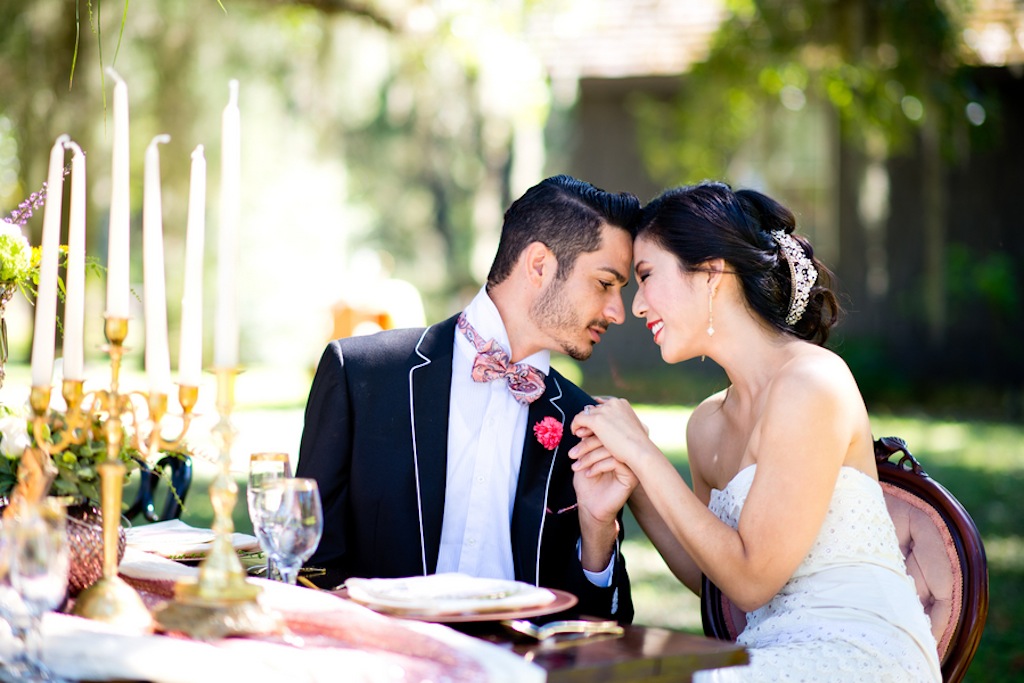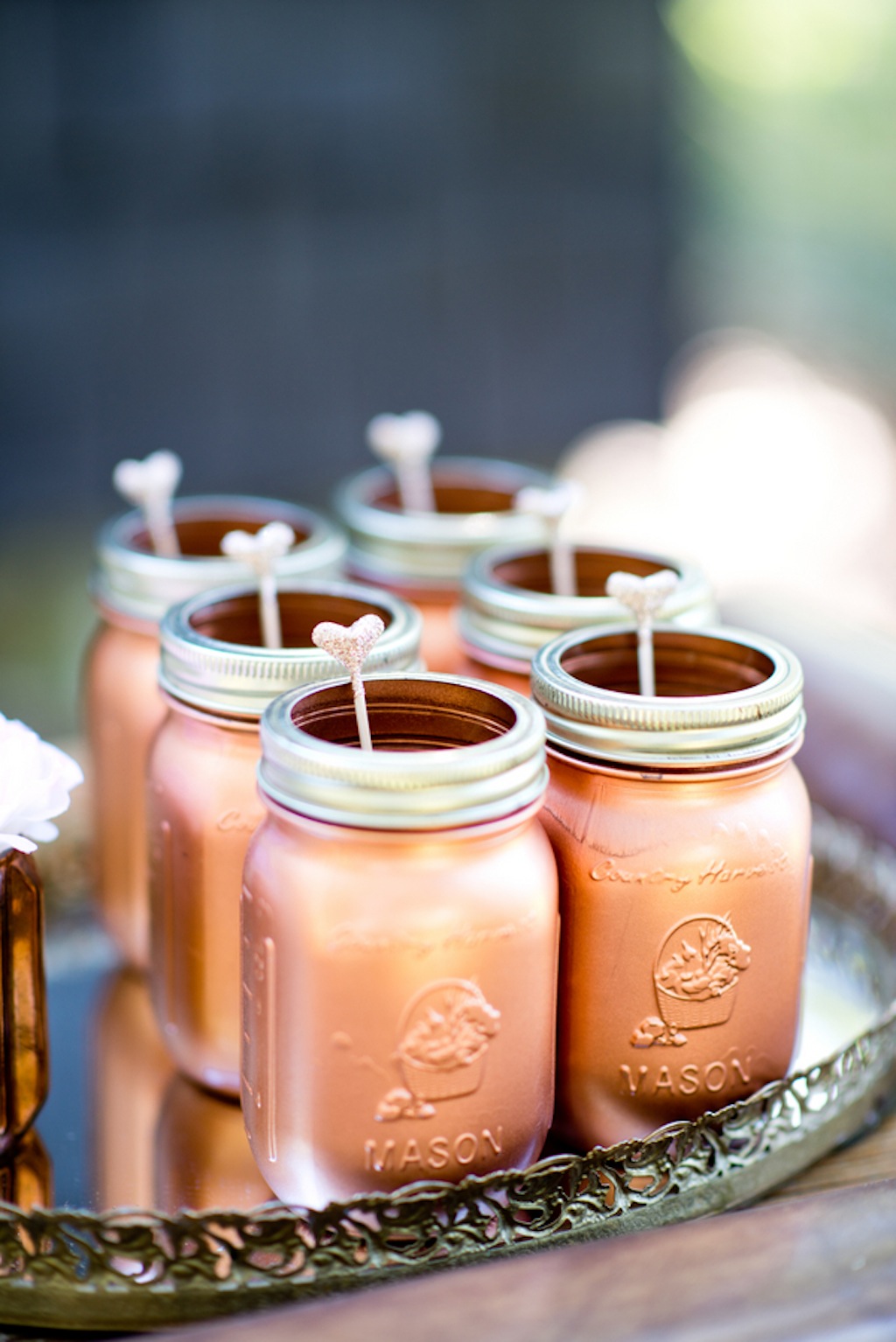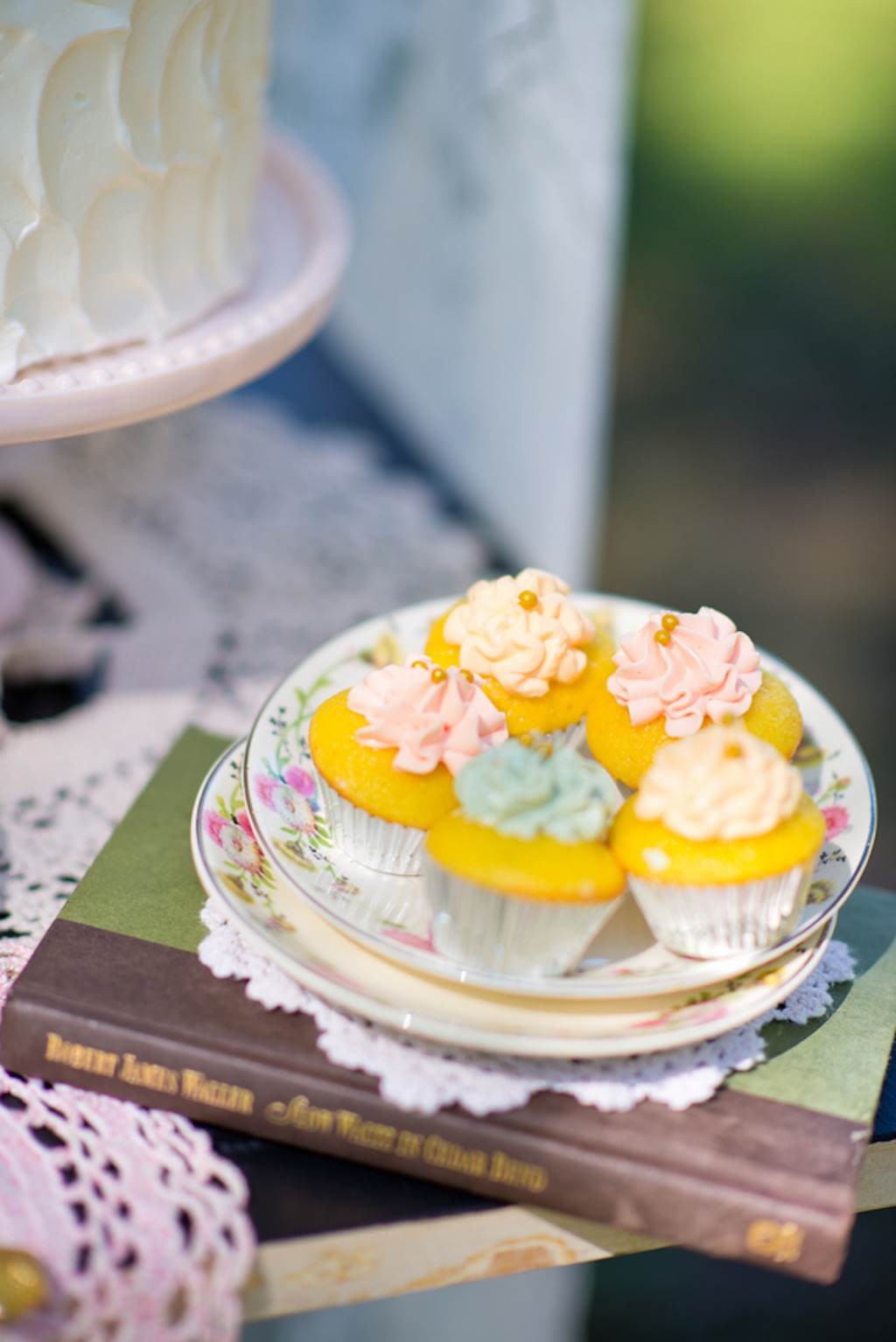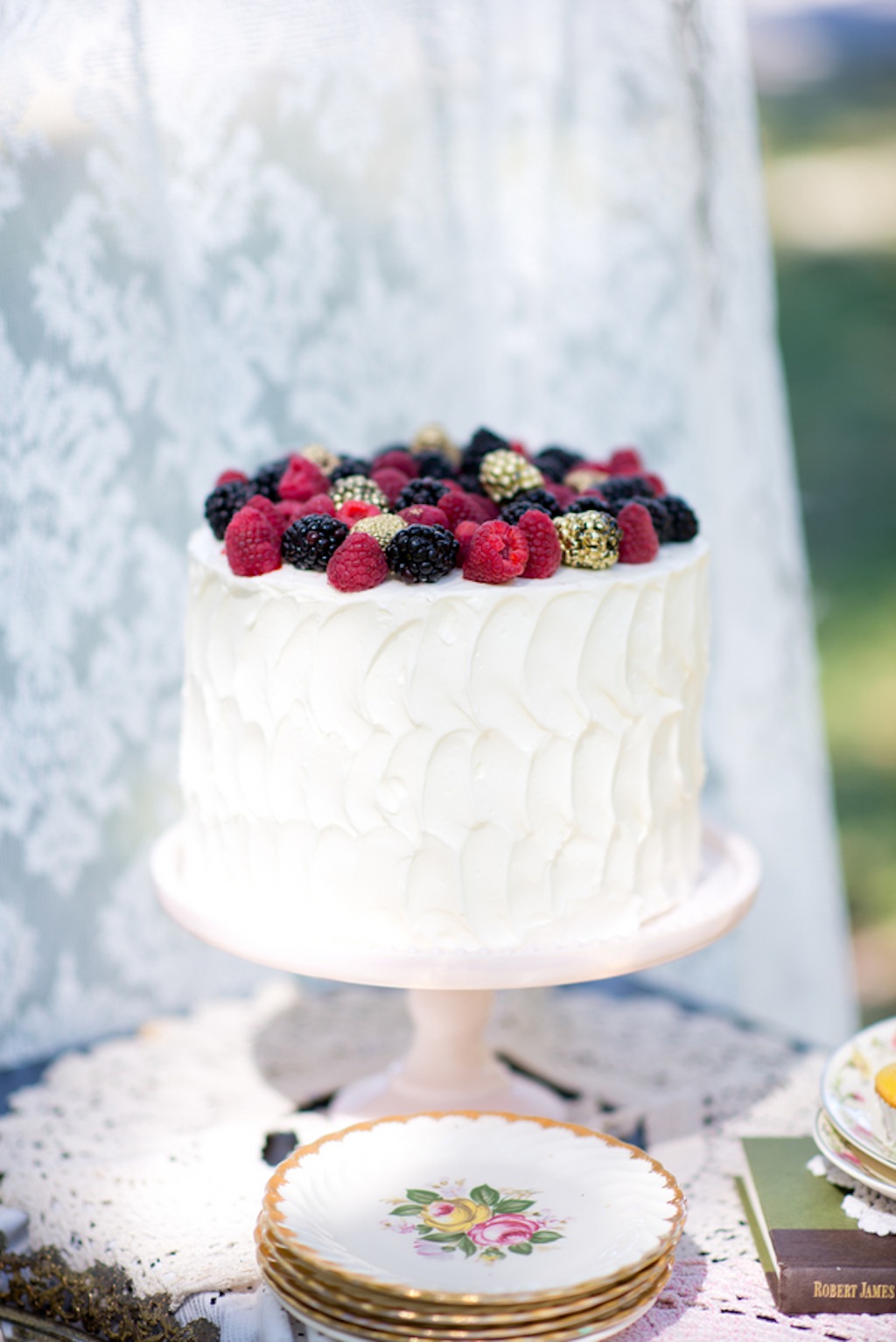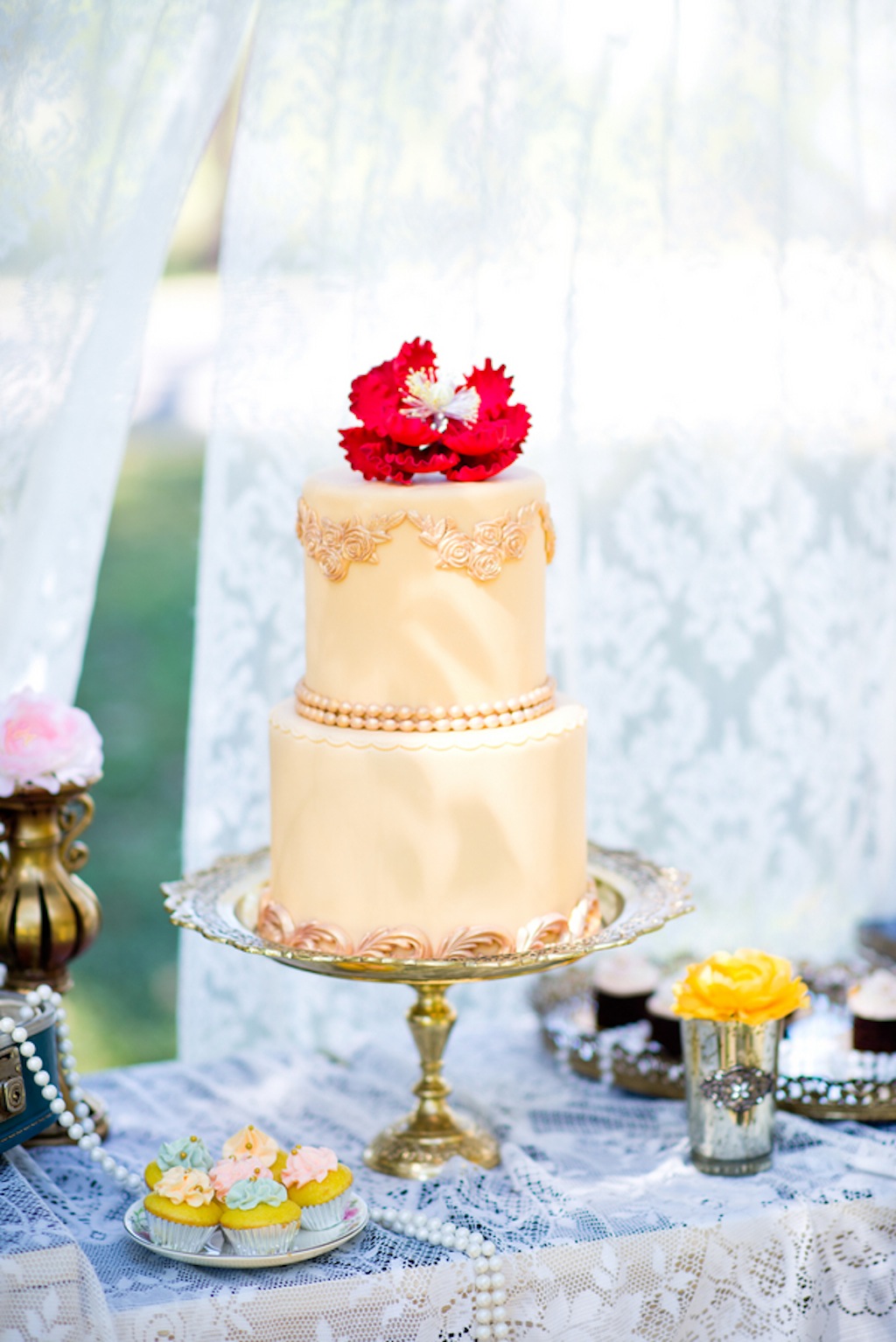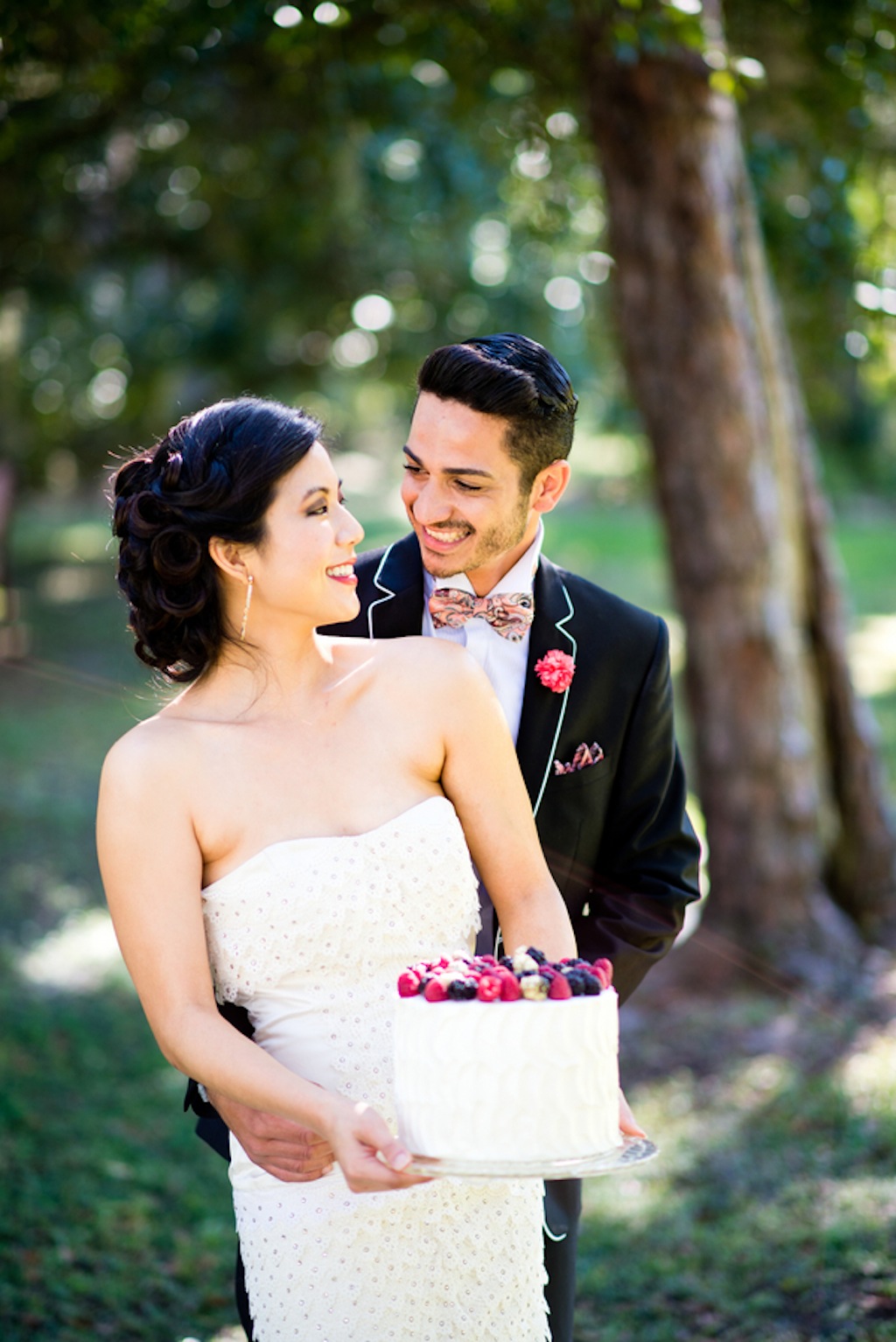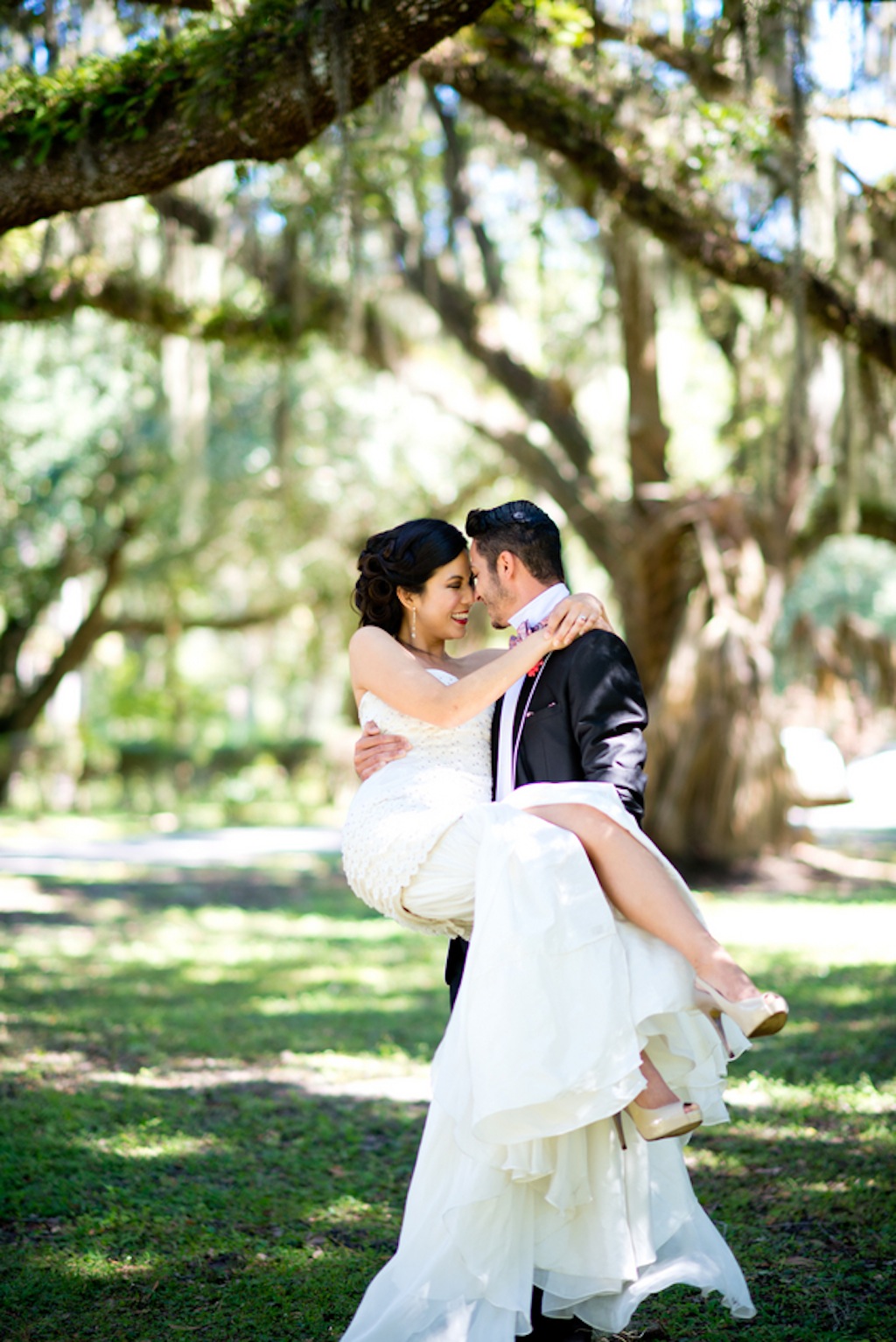 I loved this shoot for many reasons: the blush and gold accents among all the greenery, the vibrant and rustic feel of all the furniture pieces and the way we were able to use a green field and turn it into a romantic wedding reception.
There is so much to fall head over heels for including the mini cupcakes and the pretty perfect way they drink champagne arm in arm.
This shoot screams, fresh, classy and candid, a style I have become very fond of!  – Kéra Photography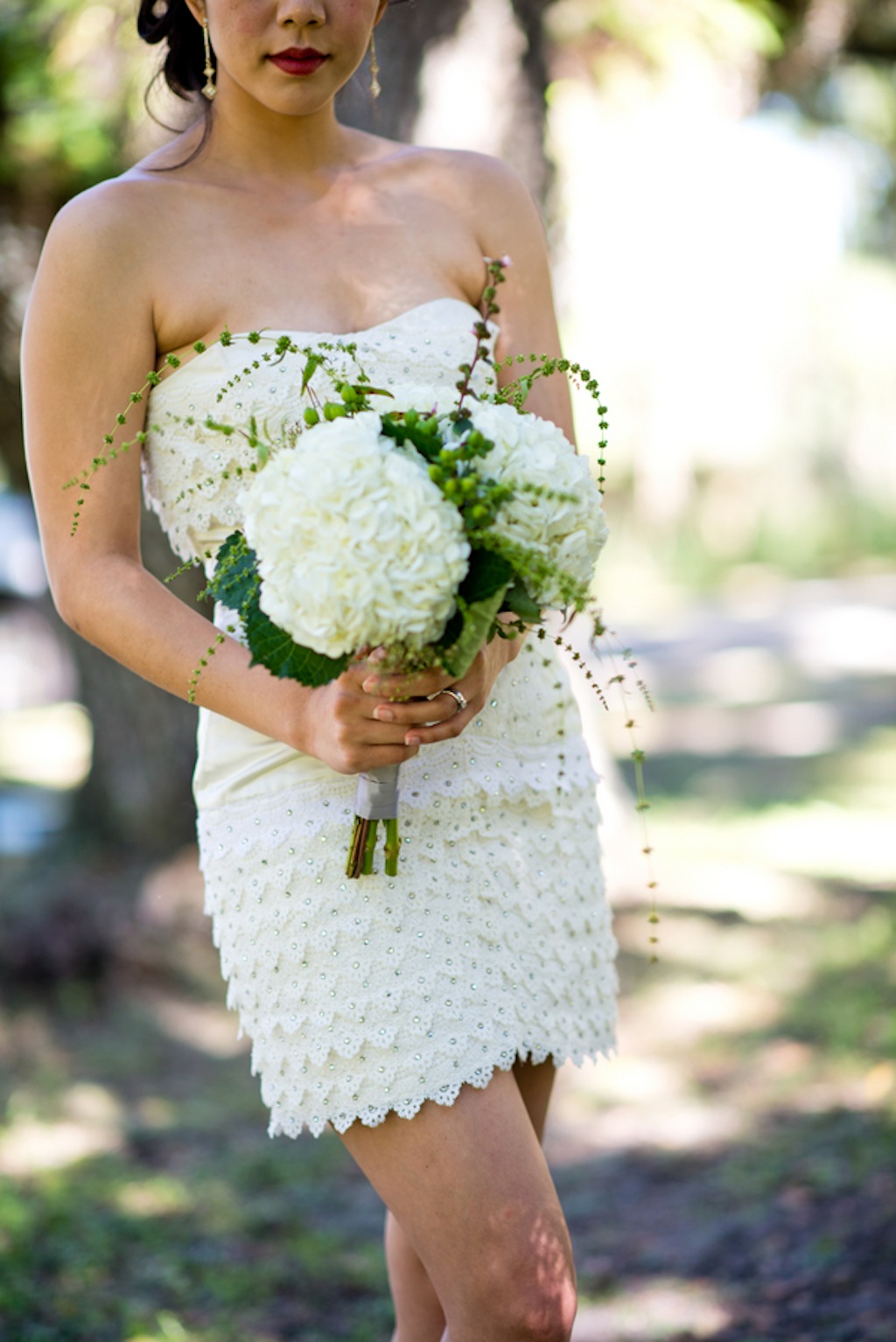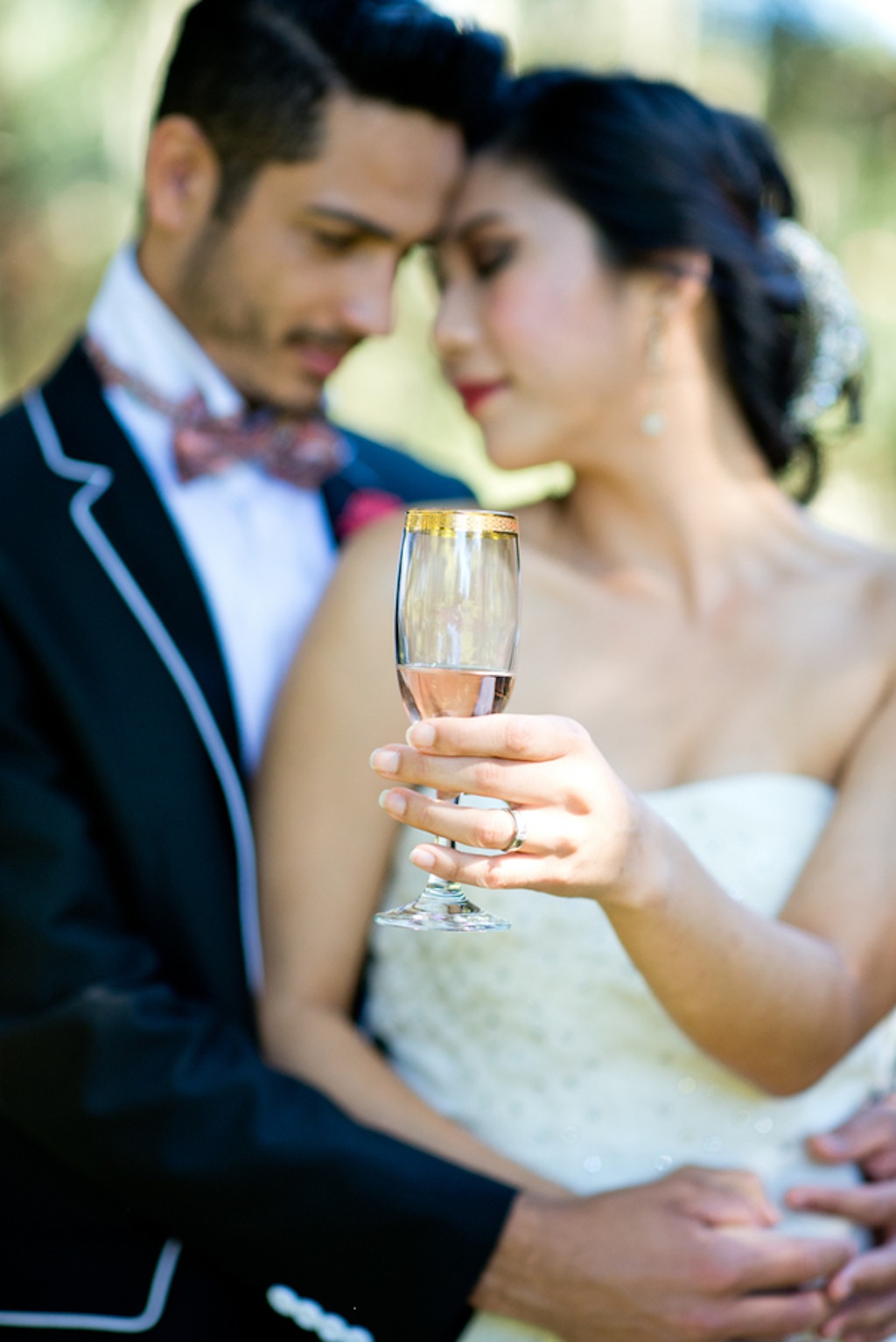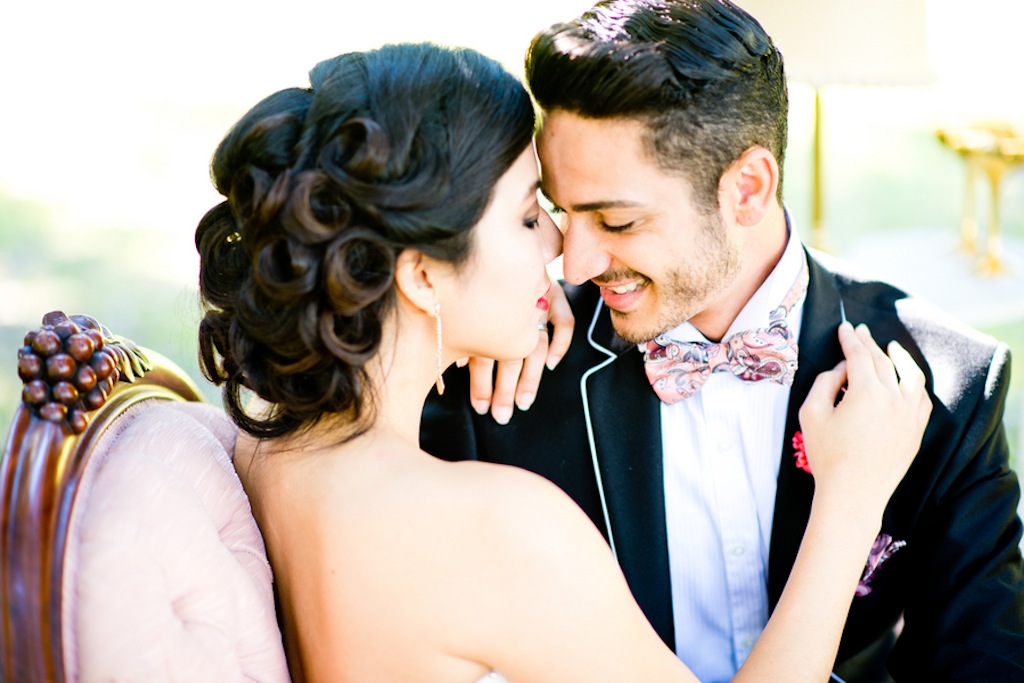 Venue: Hillsborough River State Park
Photographer: Kéra Photography *Preferred Marry Me Tampa Bay Vendor
Planner/Designer: Pea to Tree Events
Cake: Trudy Melissa Cakes
Linen Rental: Custom Linens
Vintage Furniture Rental: Tufted Vintage Rentals
Vintage Dish Rental: The Tea Party Company
Invitations: Citrus Press Co.
Models: Hana Young (Bride) and Tiago Faria (Groom)
Dress: Janelle Funari New York
Bridal Accessories: Olga's Bridal Boutique
Groom Suit: Classic Gentlemen Boutique
Hair & Makeup: La Gallery Hair and Make-Up Studio – Claudia Tobar