A La Carte Pavilion Wedding – Tampa Wedding Venue
Alex and Devin's Love Story:
My sophomore year of high school, I moved to the Fishhawk area and attended Newsome High School. That year, I noticed this boy in the halls and by my locker all the time. He held open the door for me and even offered me gum at our lockers, but I didn't even know his name. Junior year in homeroom, I finally met Devin. I was smitten with him from the time I saw him sophomore year, and later found out he felt the same way. We ended up never dating in high school, though we went to our senior year homecoming dance together.
In the summer before college, we finally fell for each other. It made it slightly difficult, since I was going to Florida State and he was going to University of Florida. Long story short, we dated our first year long distance, and to say the least, that was extremely hard and trying, so we broke up. For two years, we talked here and there and tried to move on, but we never really did. We ended up getting back together my last semester of college; Devin still had a year left. After graduation, we had to do the whole long distance thing again, but second time around it was much easier, with us being a little more mature this time.
November 2012, the day before Thanksgiving, Devin came home for break and came to get his haircut at my cosmetology school. Afterwards he would always go back to my apartment and wait for me until I got home, so I didn't think anything of it. When I walked into my apartment there was a pathway of roses and candles to the living room. I didn't see him so I called out, "Babe?" He came out of my room and instructed me to keep walking into the living room. As I rounded the corner, there on the floor, he had written in roses "Marry Me?" I had no idea, not a clue when I entered the apartment did I think this was going to happen! The whole time until I saw that question, I thought he was just being sweet! He had arranged to go to dinner with both our families; of course they knew the whole time, because he had asked my dad for permission, like the gentlemen he is!
As a teenager, Alex had already danced in her future wedding venue, unbeknownst to her.
"We had our homecoming at A La Carte Event Pavilion one year," the bride explained. "Until the moment Devin and I walked into the lobby, I had forgotten how beautiful it is in that building. We both looked at each other, and we just knew that this was the place! When it comes to a wedding there, there are so many possibilities. Almost everything is inclusive."
Although the bride initially considered holding a vintage themed wedding, after choosing her wedding venue, she changed her direction.
"I had originally wanted to have more of a rustic, vintage theme, but A la Carte is such an elegant venue, it was easier to just go with that," Alex said. "My colors were navy and slate grey, and we tied pink into the flower arrangements. Being that the wedding was in January, I didn't want to use any bright colors and go with more of a classic look, so that all the girls would look good in the colors."
Looking back, Alex shared that her most memorable moment came during her wedding ceremony.
"Our ceremony was probably my favorite part. It is what I remember the most, which makes me really happy," the bride reminisced.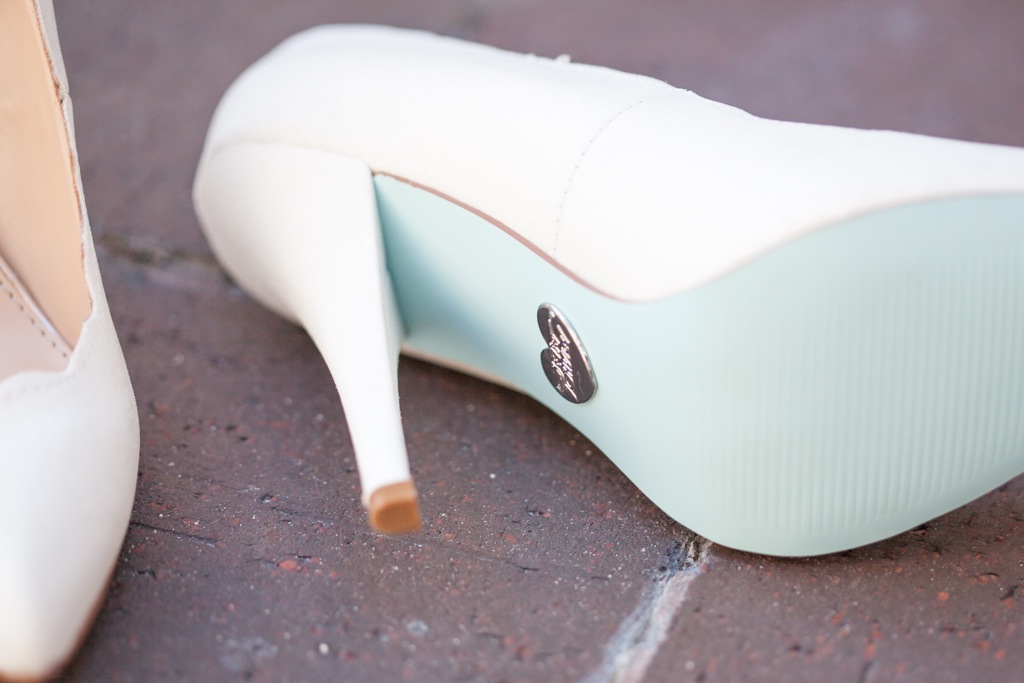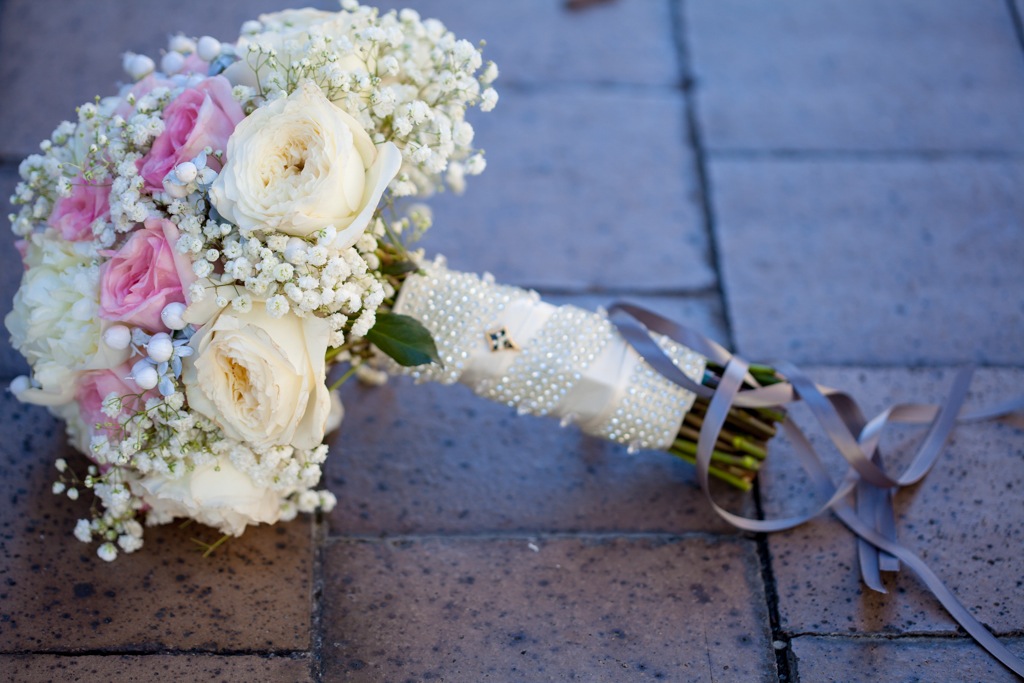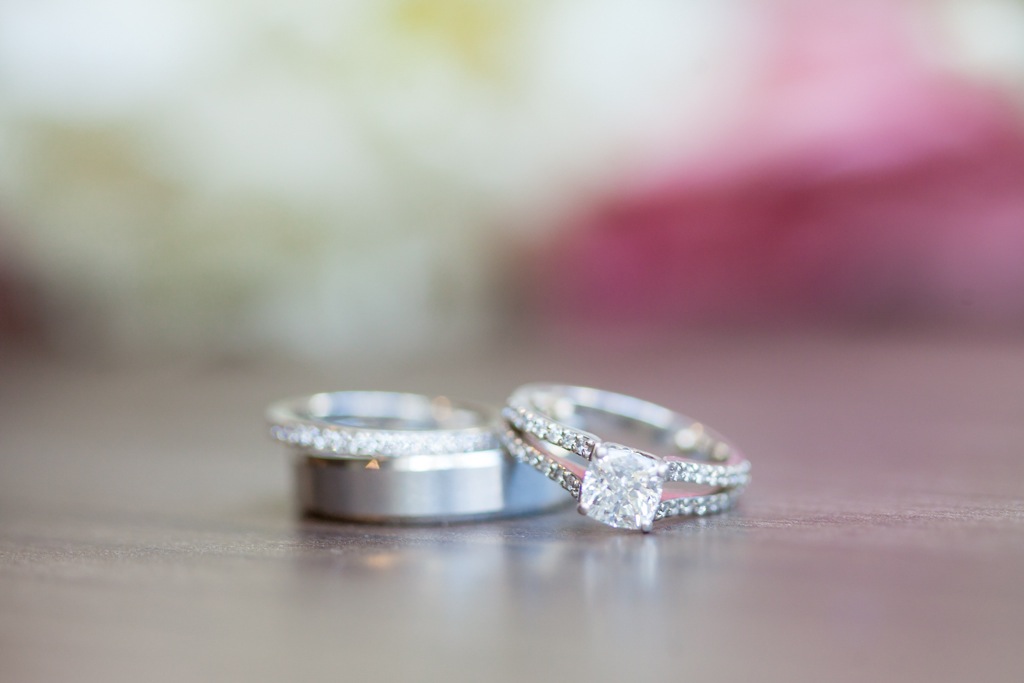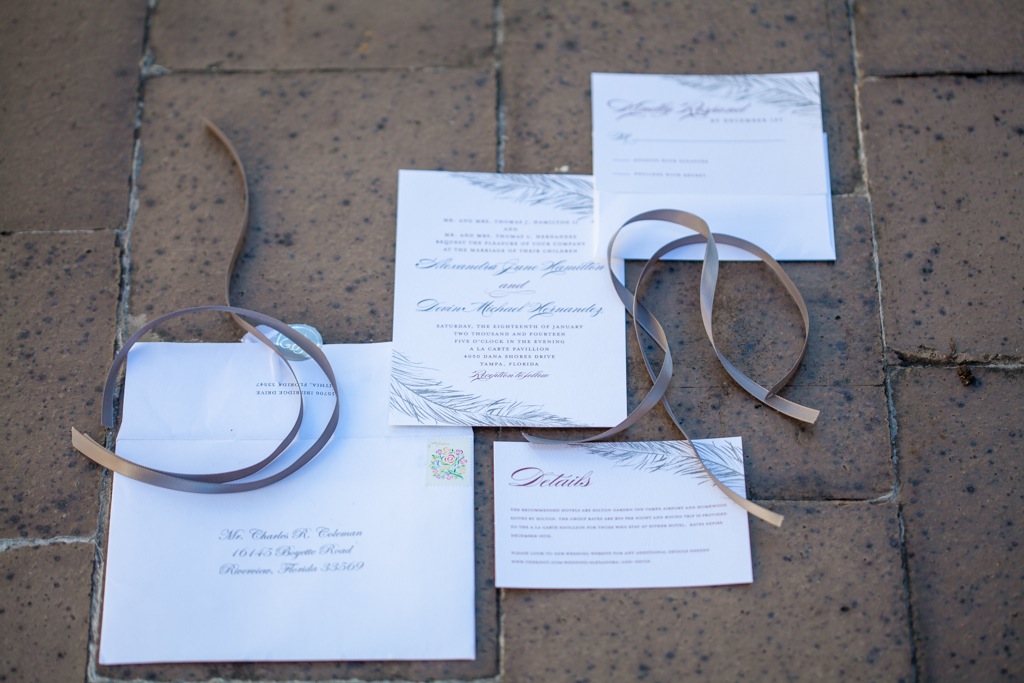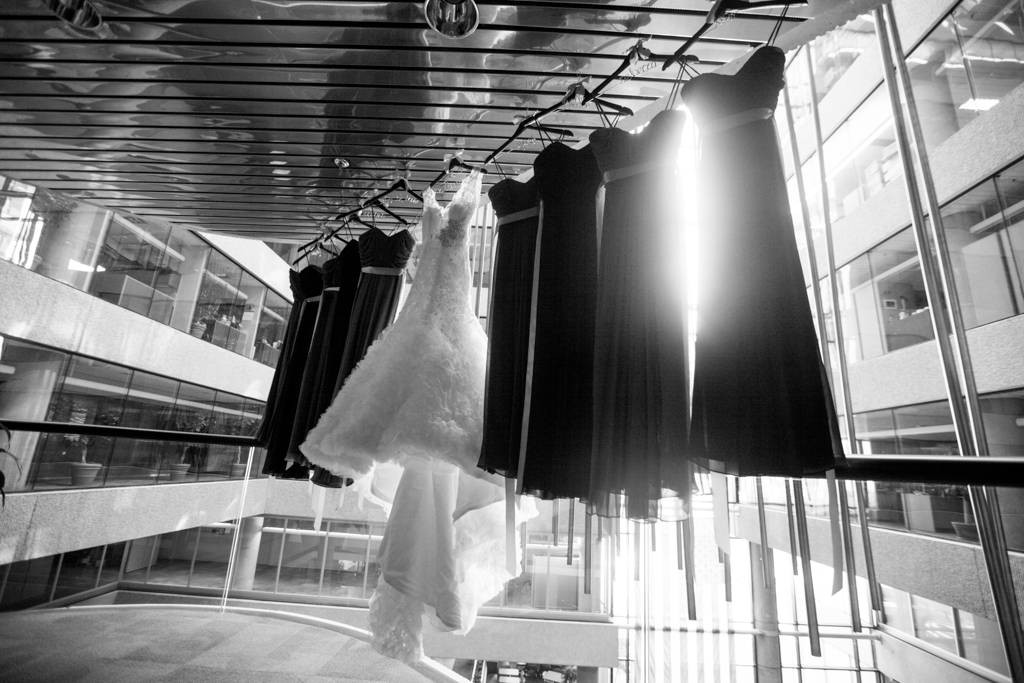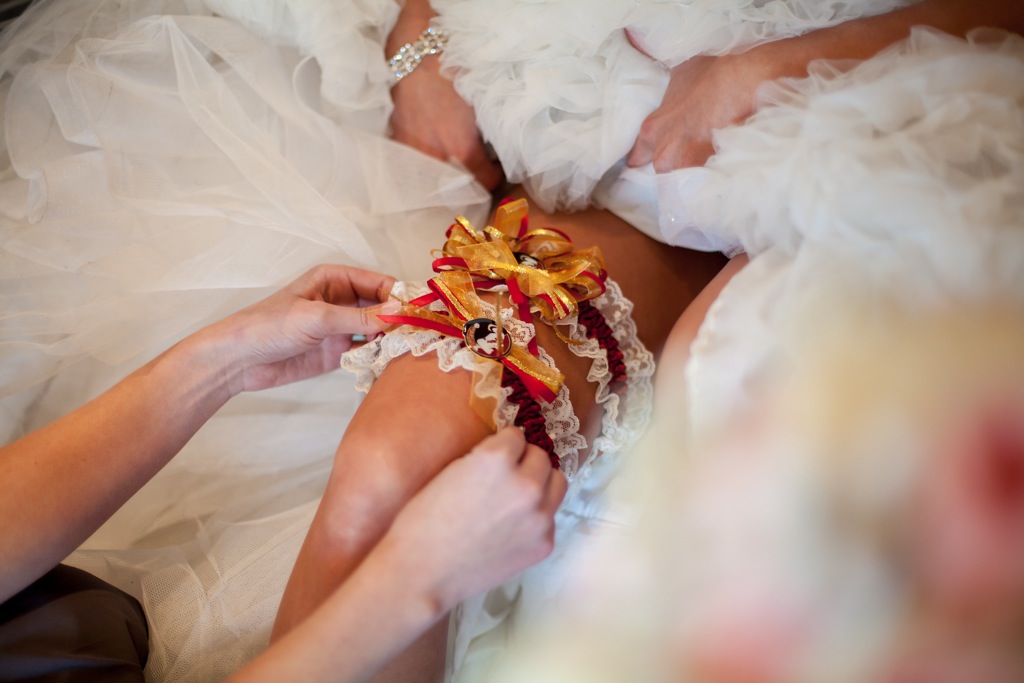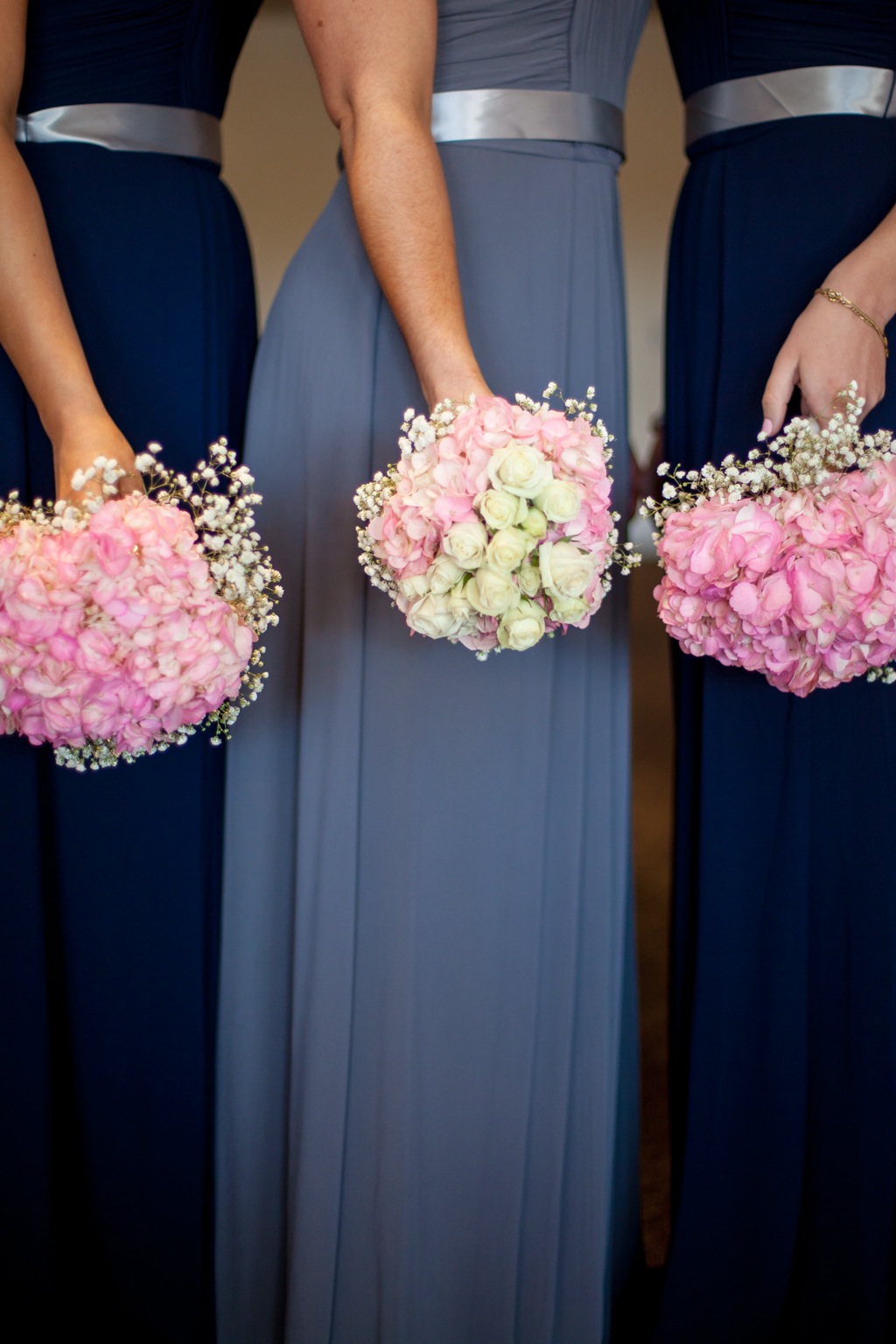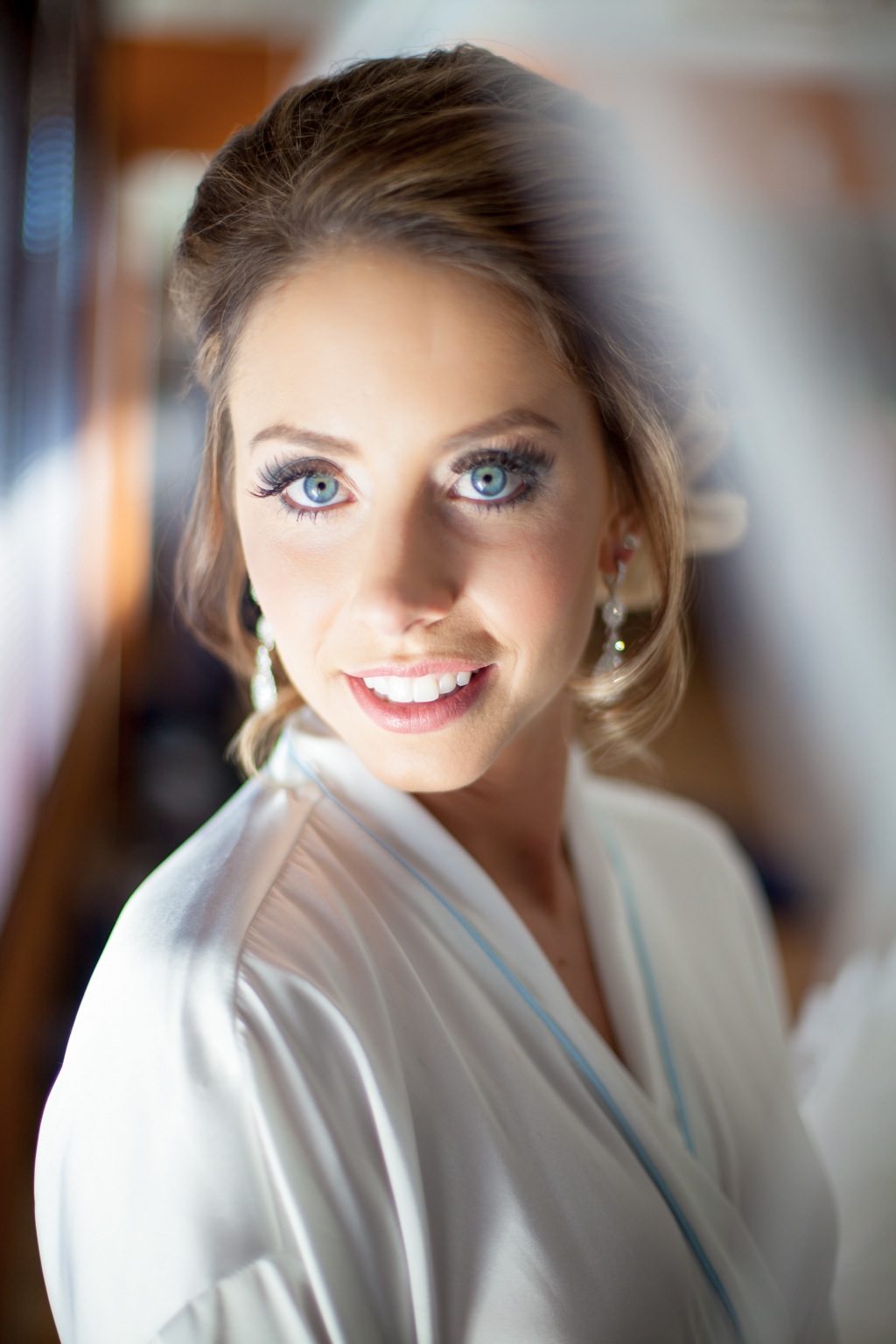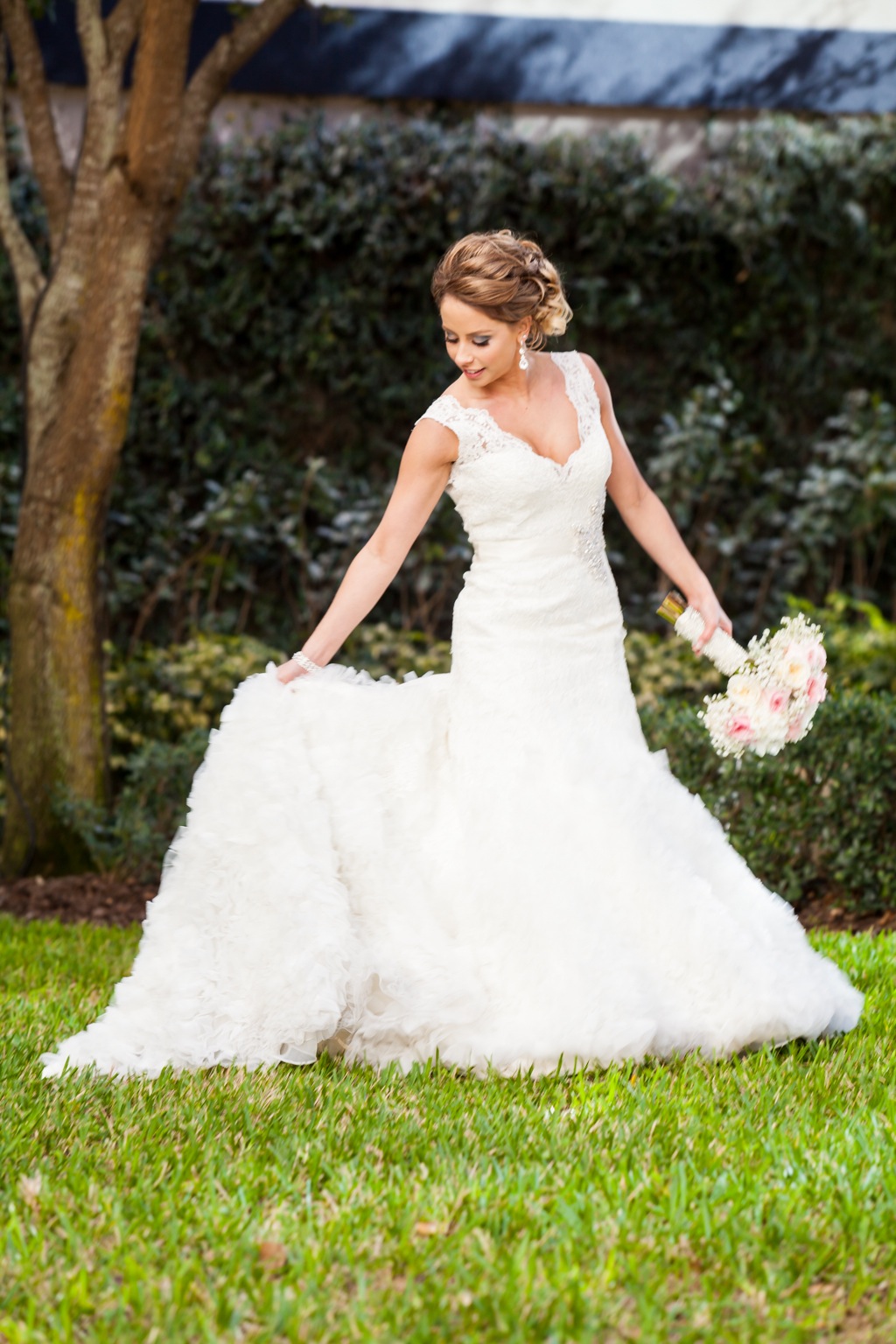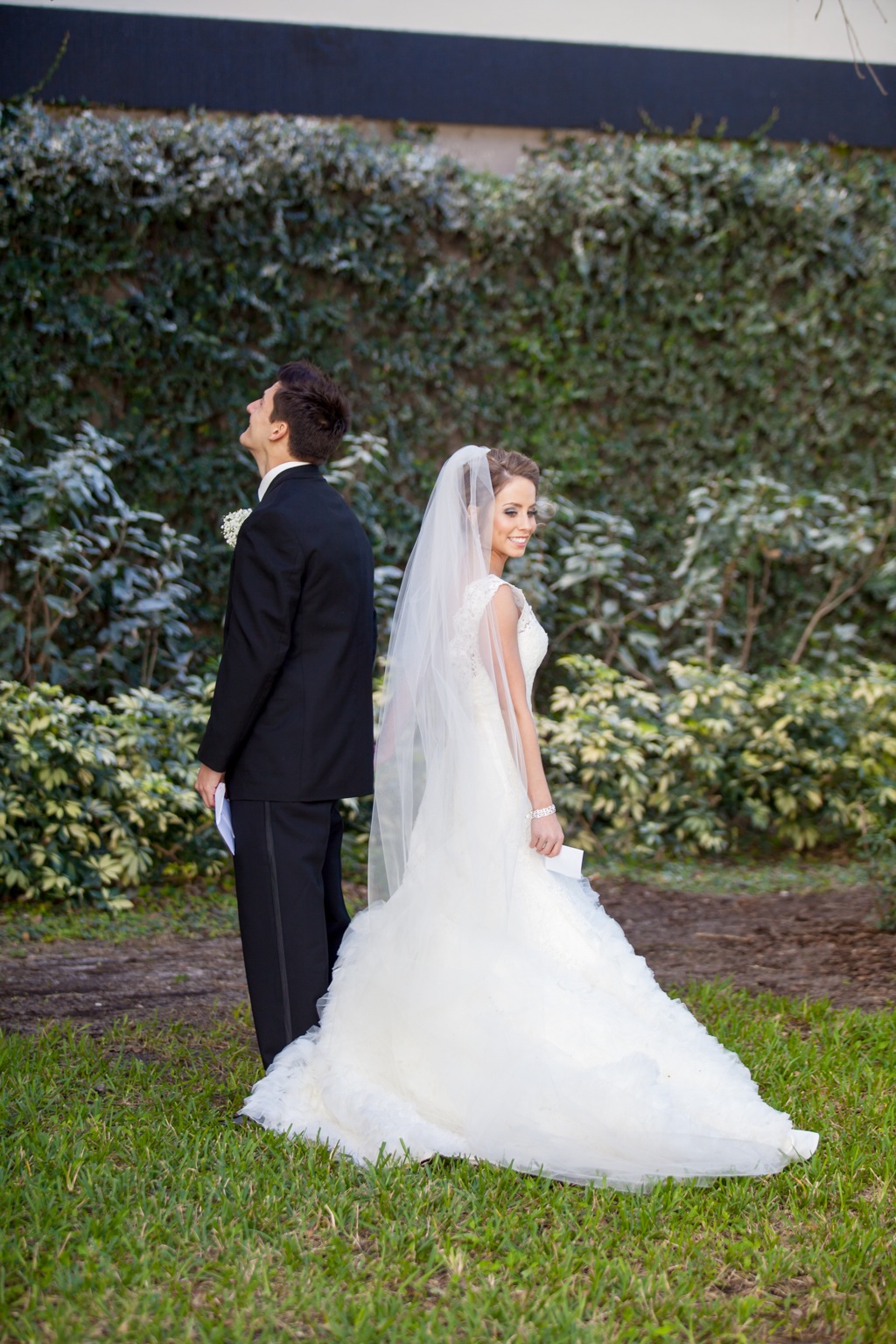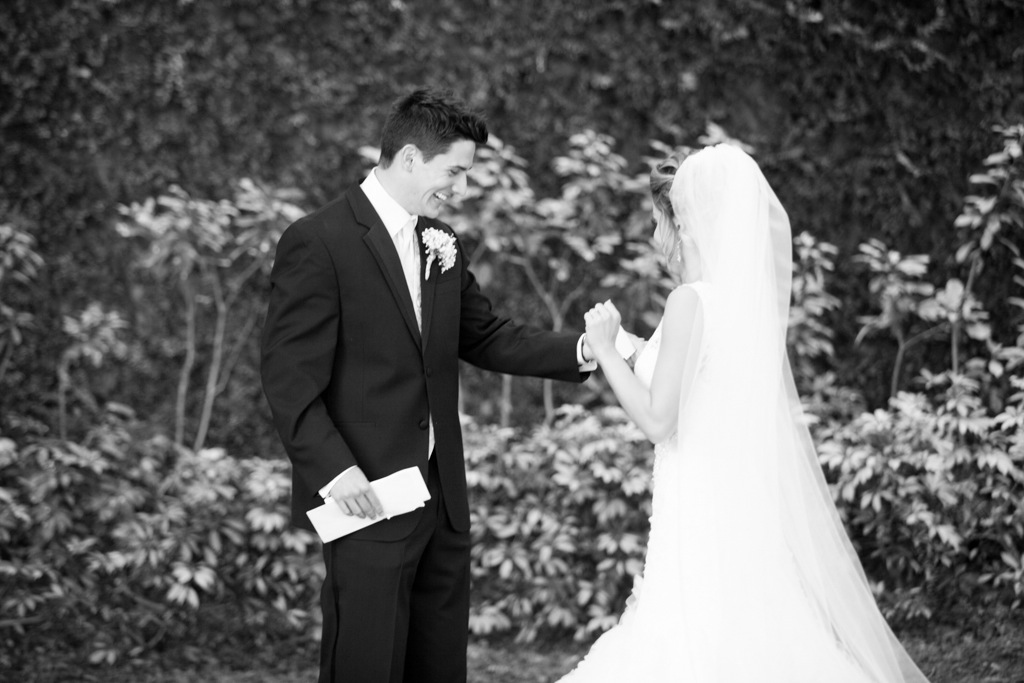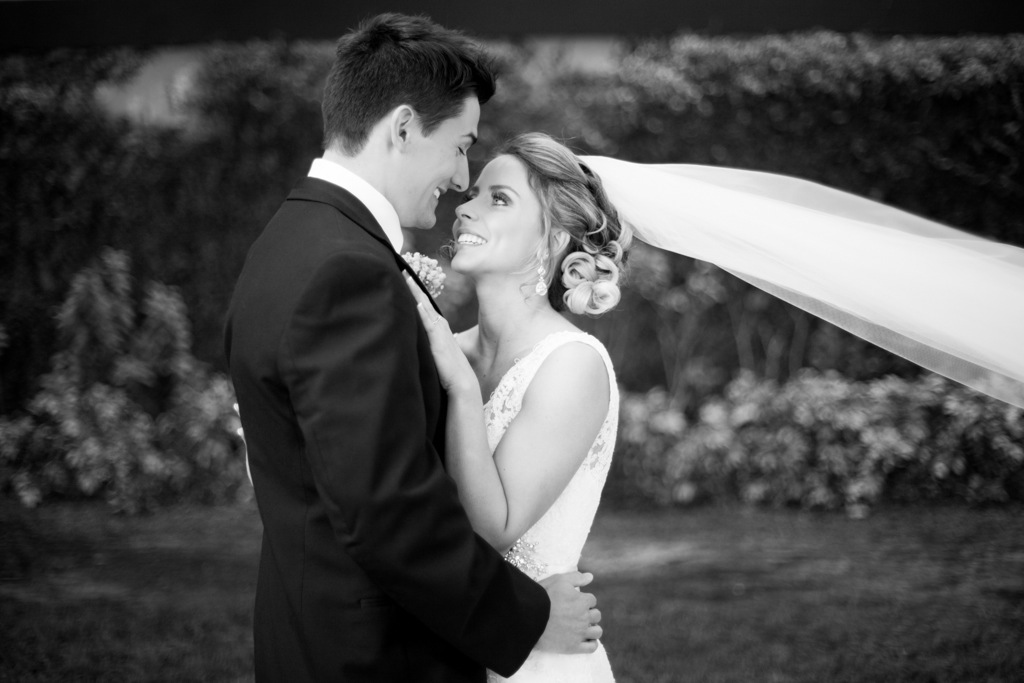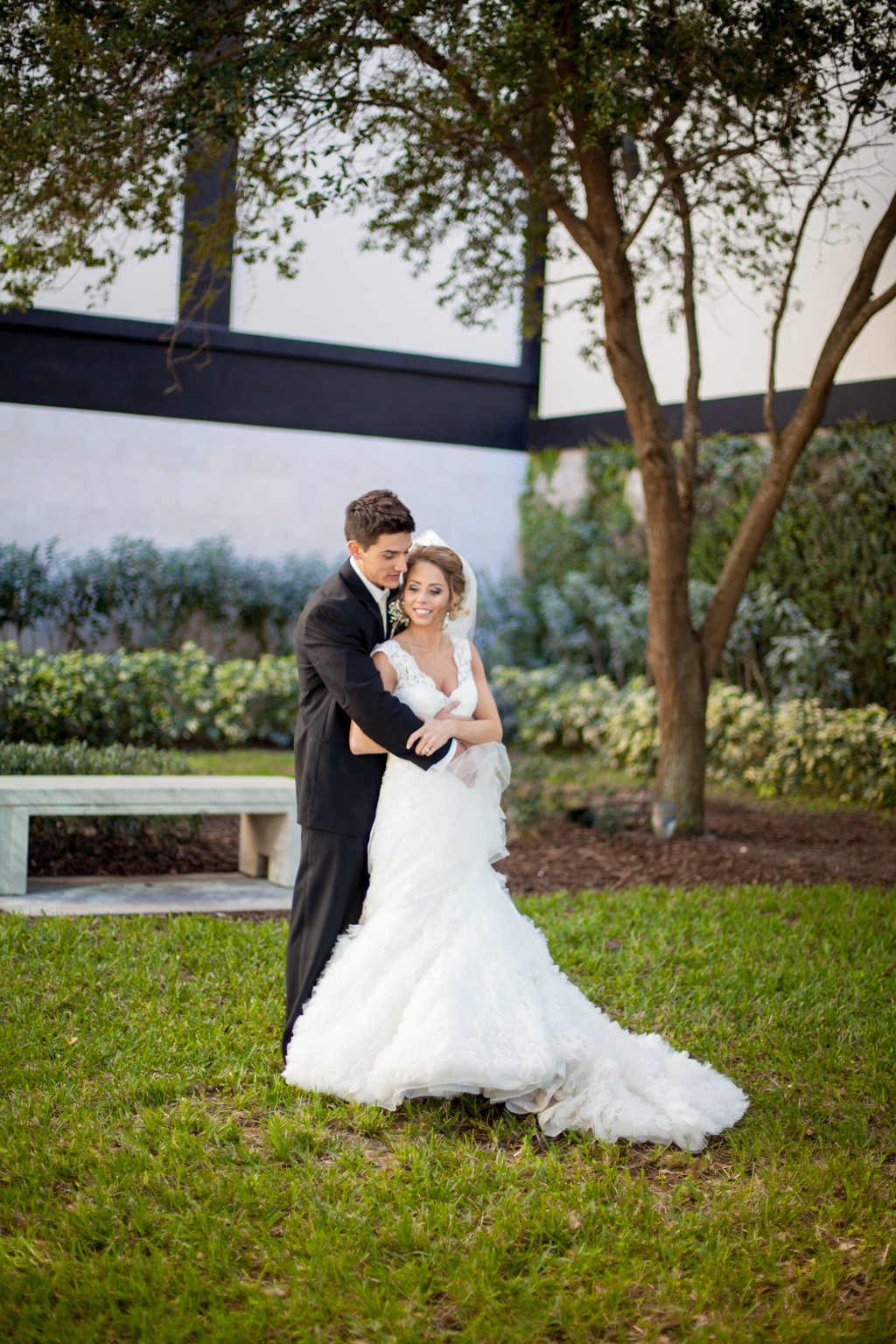 "Christina's work [of Photography Blu] is beyond amazing!" – The Bride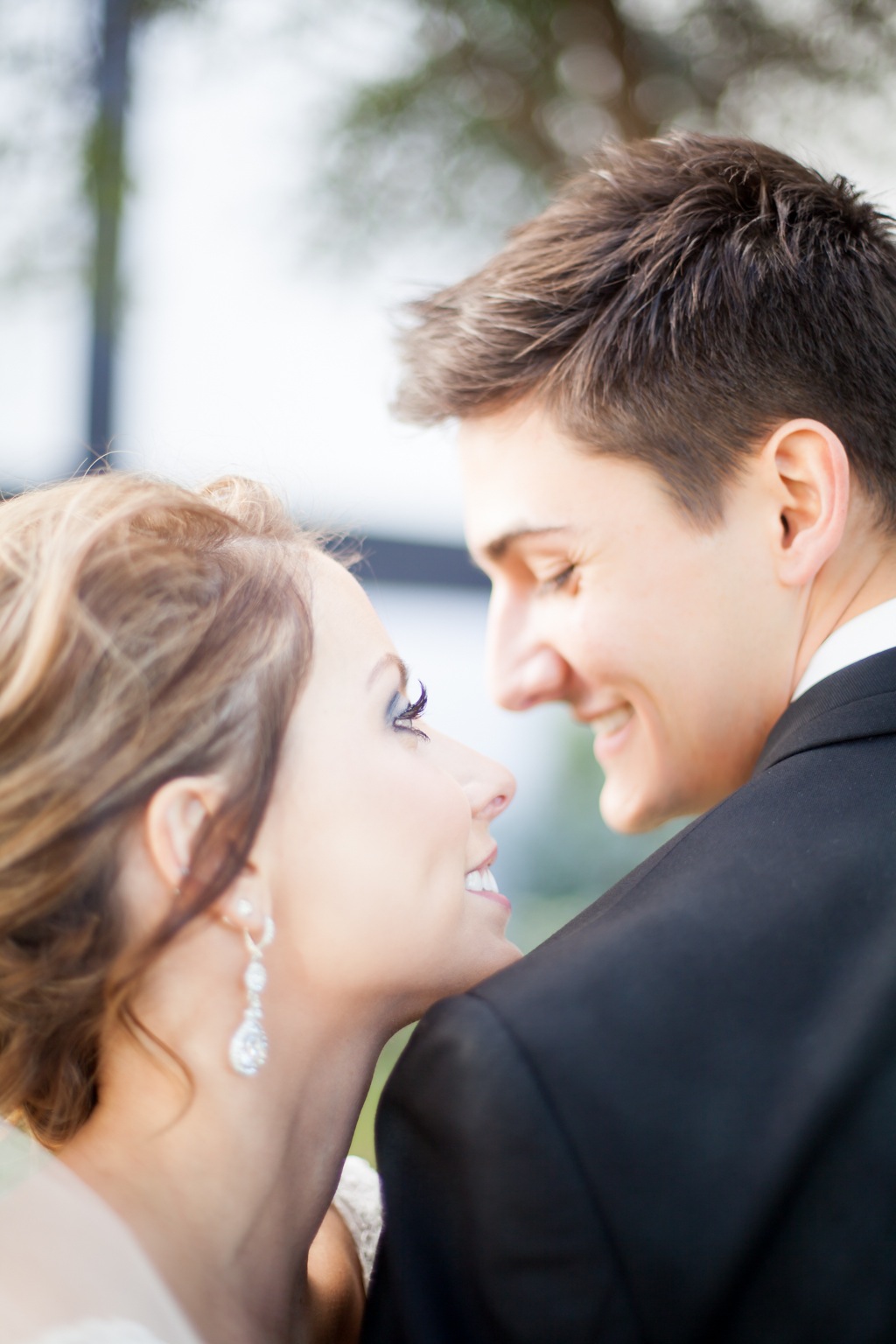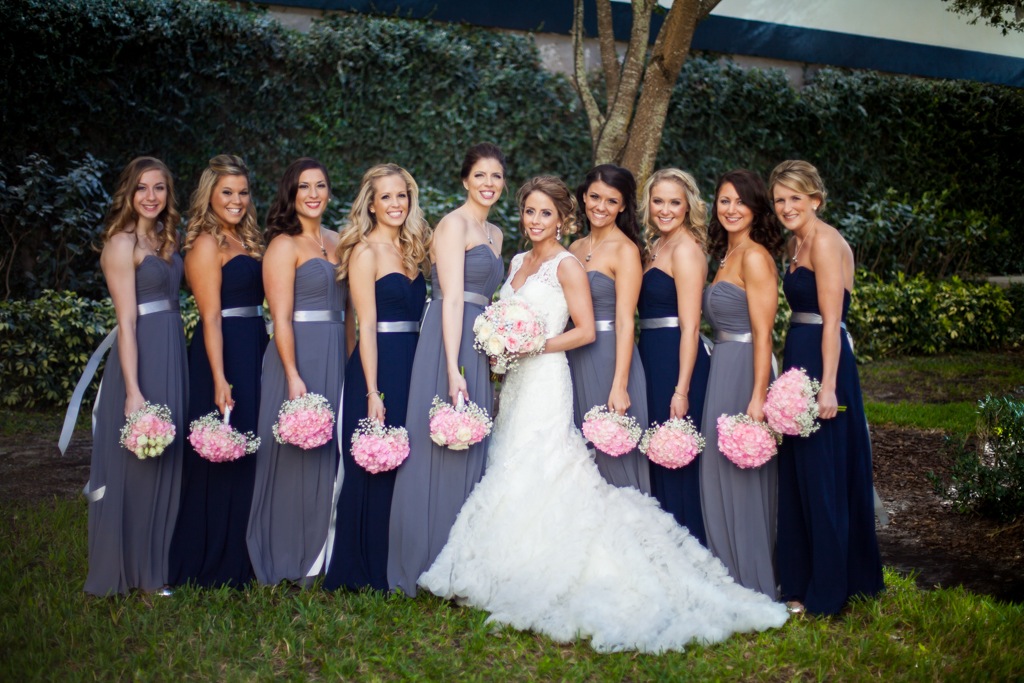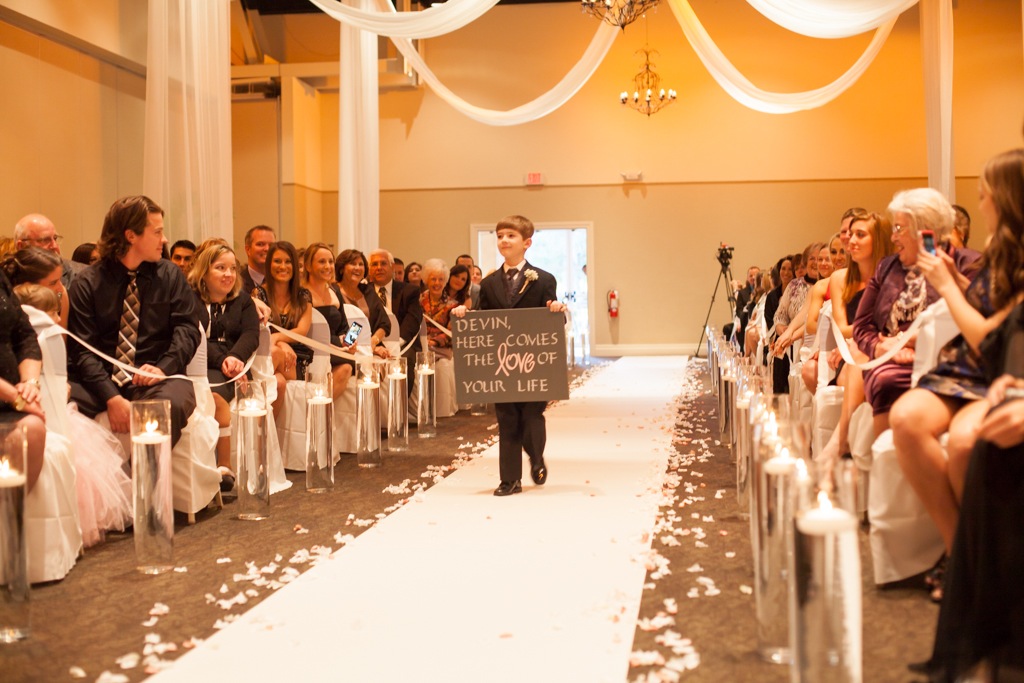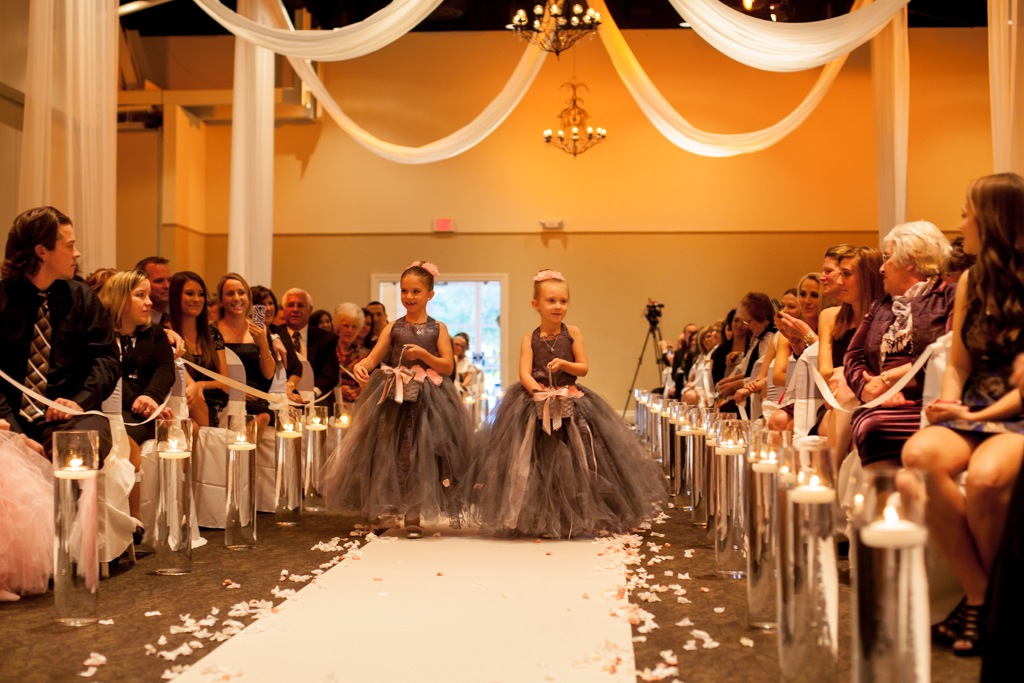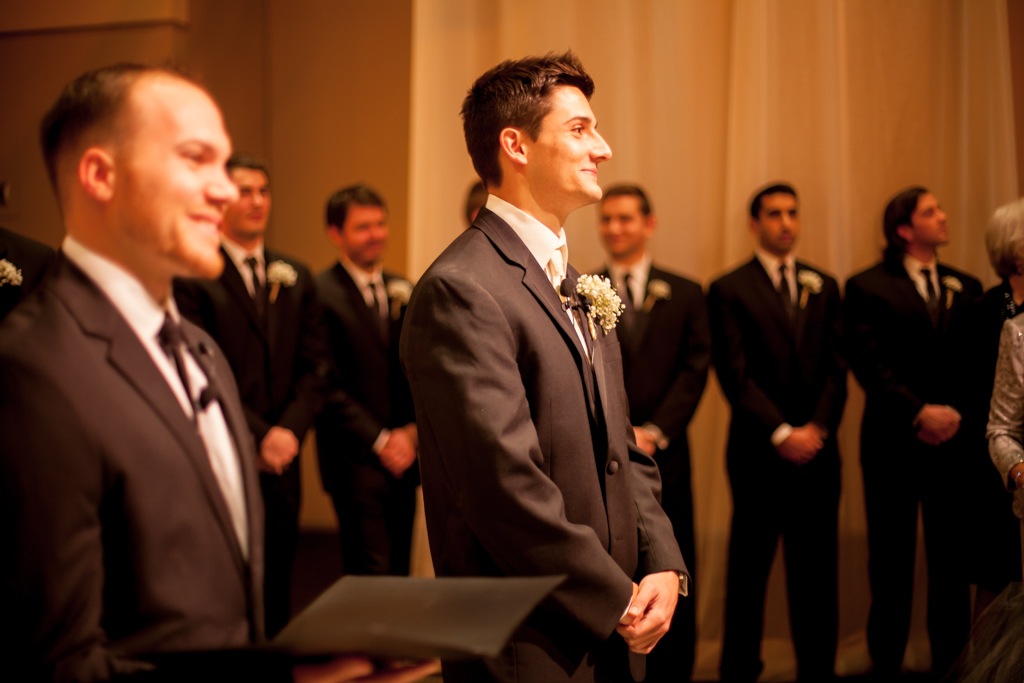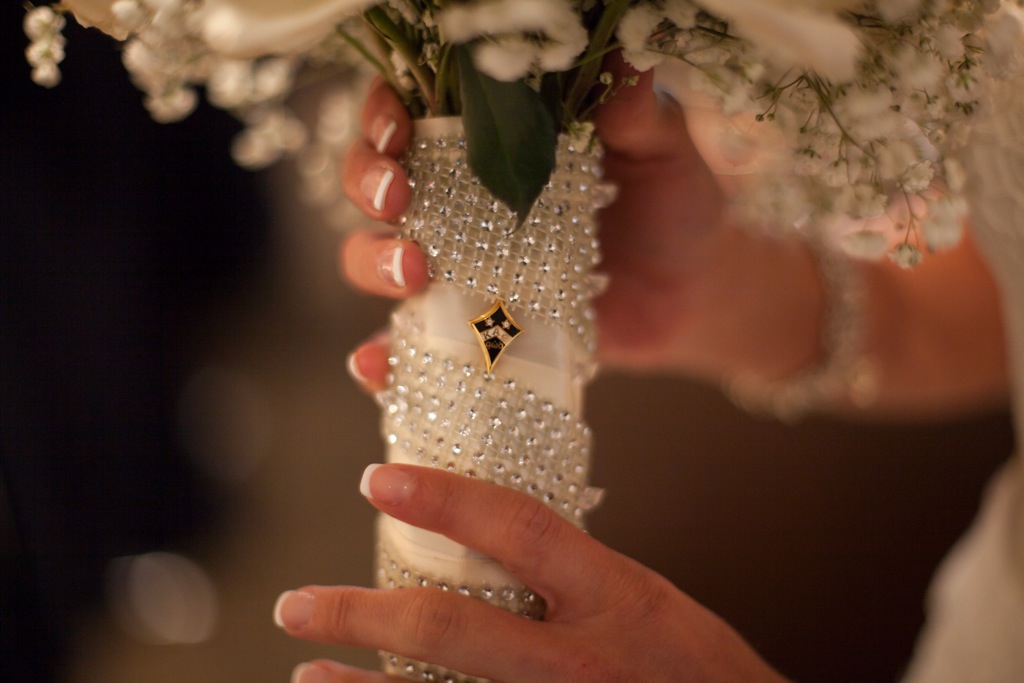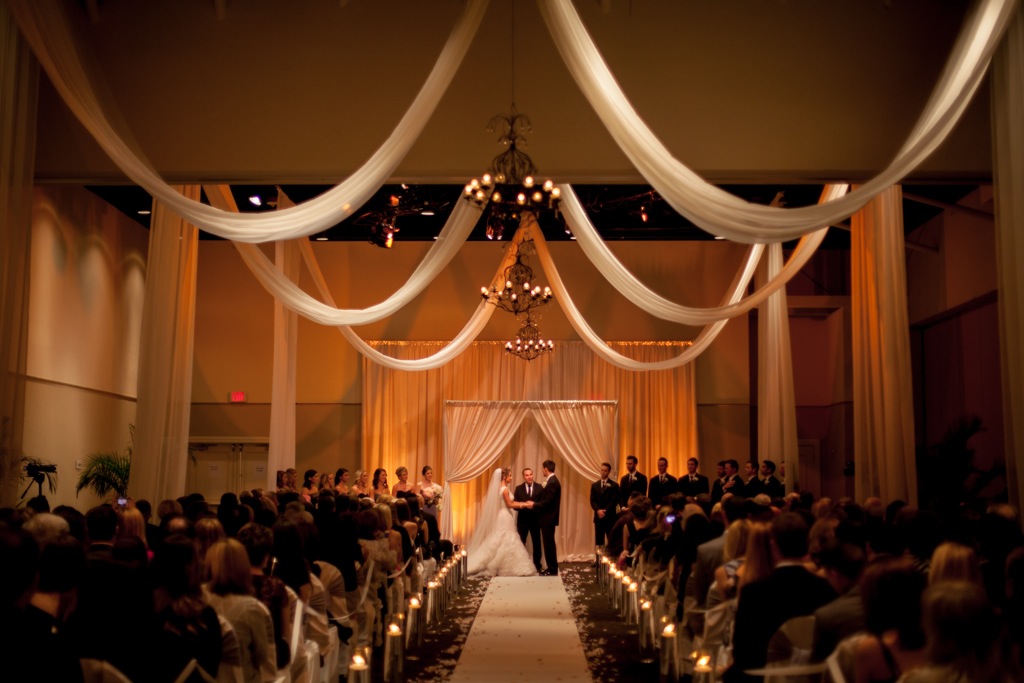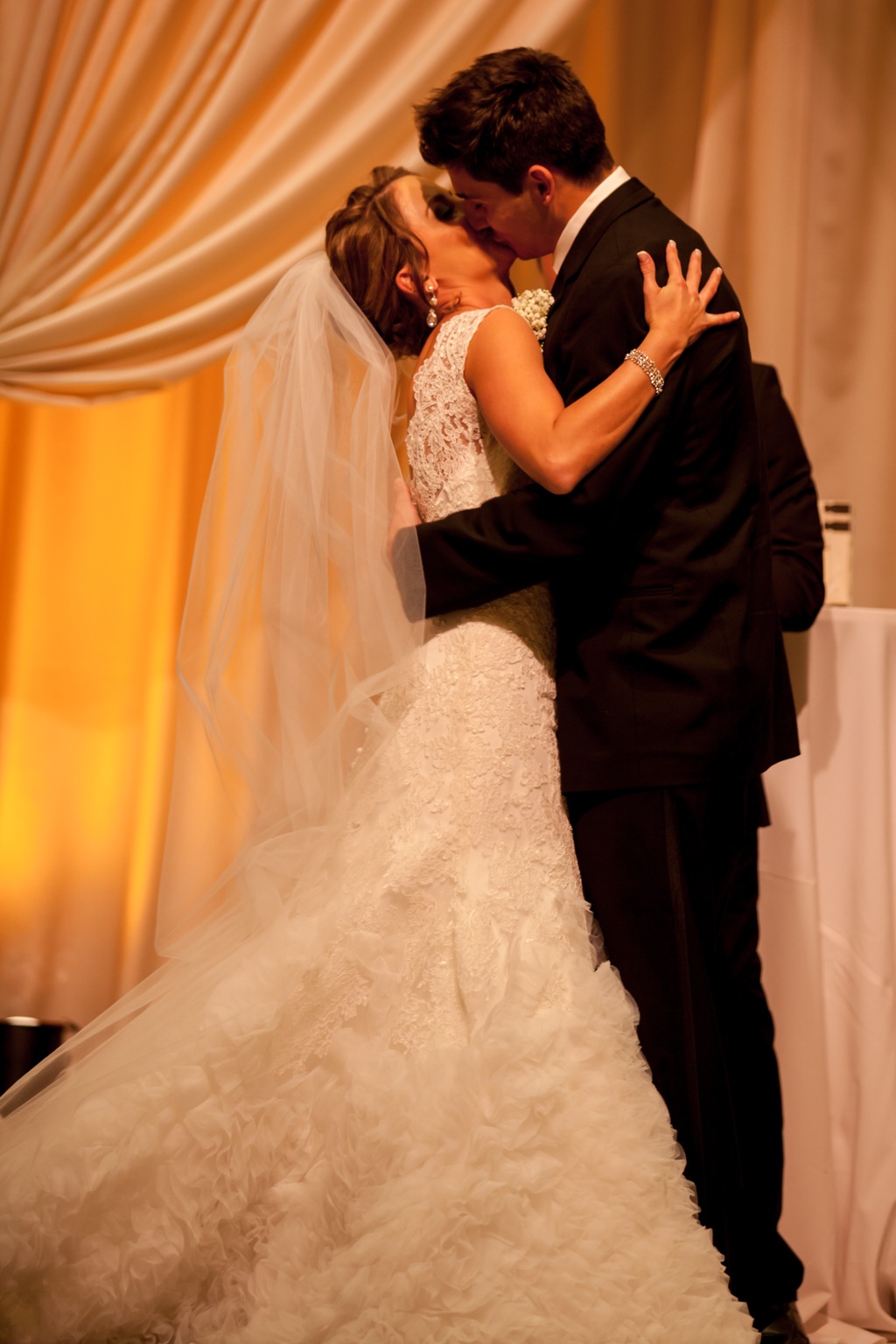 "We really loved the Great Hall, which was such a pretty setting for our ceremony. Everything went perfectly and I was extremely happy. Jade [of A La Carte Pavilion] was beyond helpful, and there for every single question I had. She beyond exceeded my expectations!" – The Bride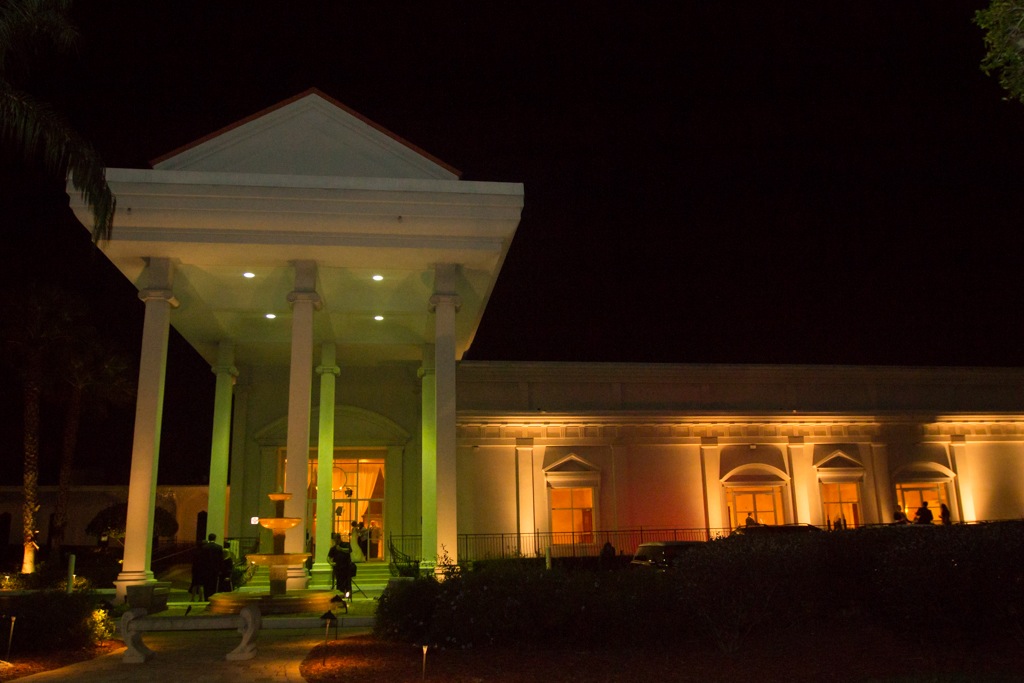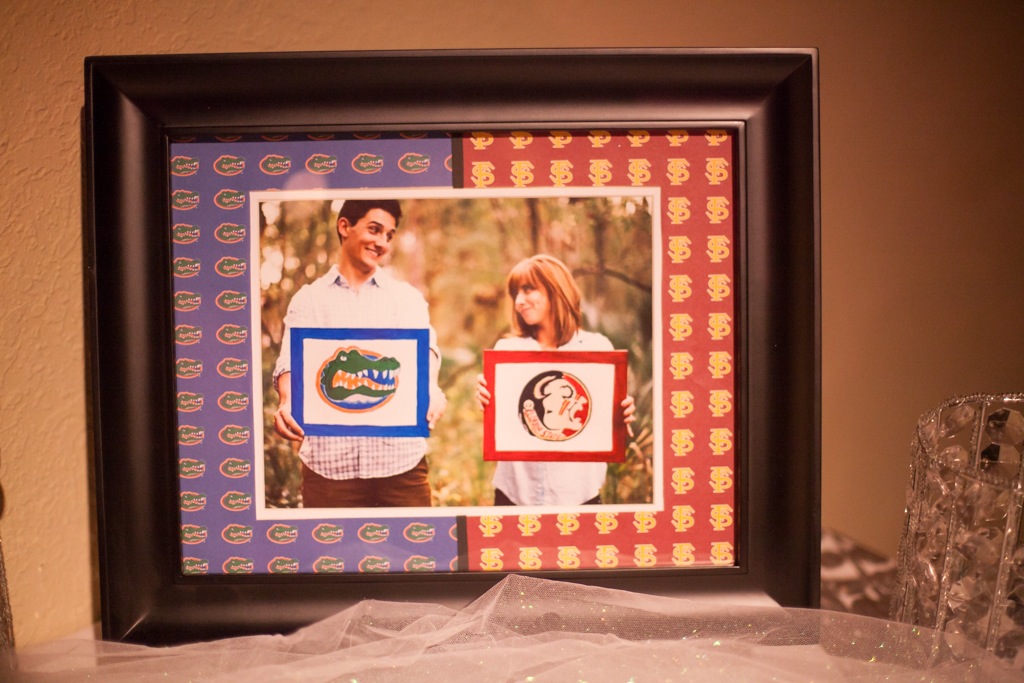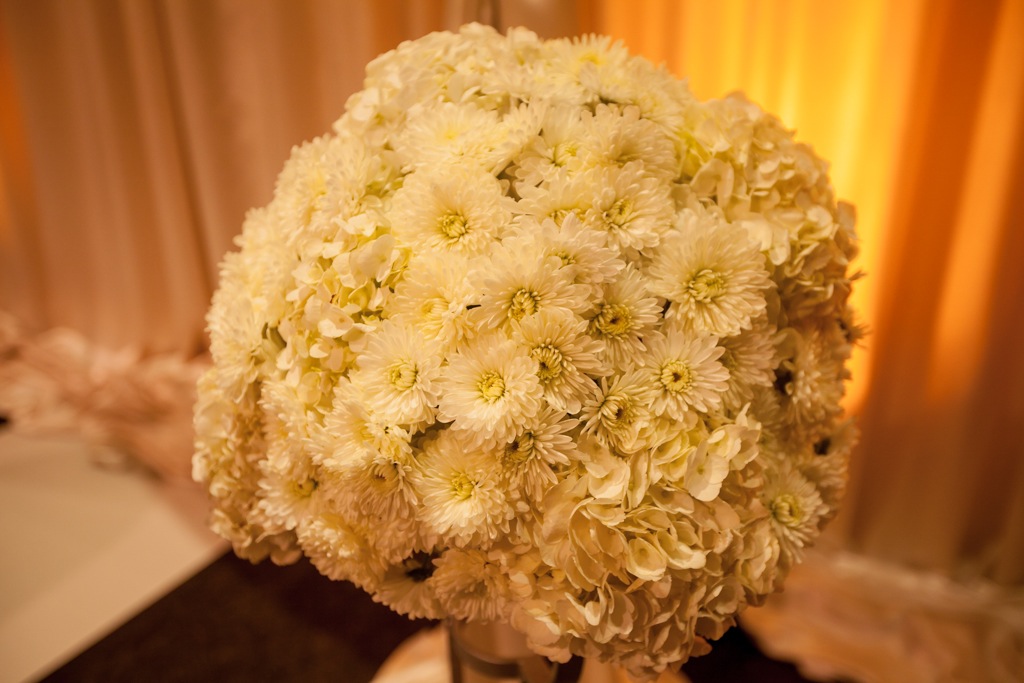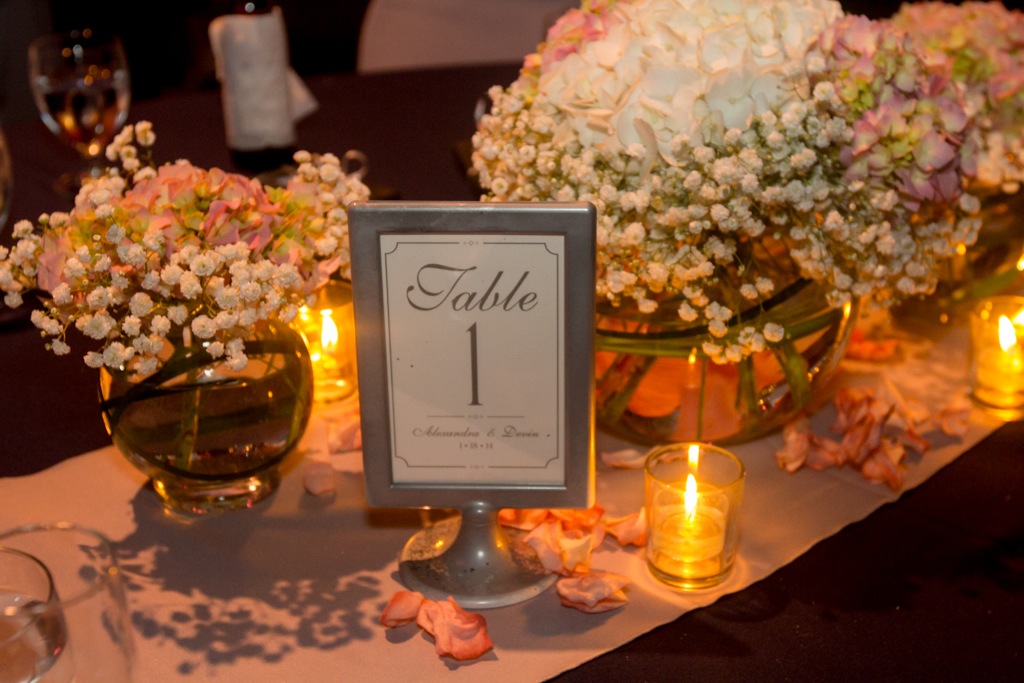 "When it comes to a wedding at A La Carte Event Pavilion, there are so many possibilities. I couldn't have been happier with the decor. It was breathtaking and exactly what I wanted. I don't think I would have changed a thing about anything!" – The Bride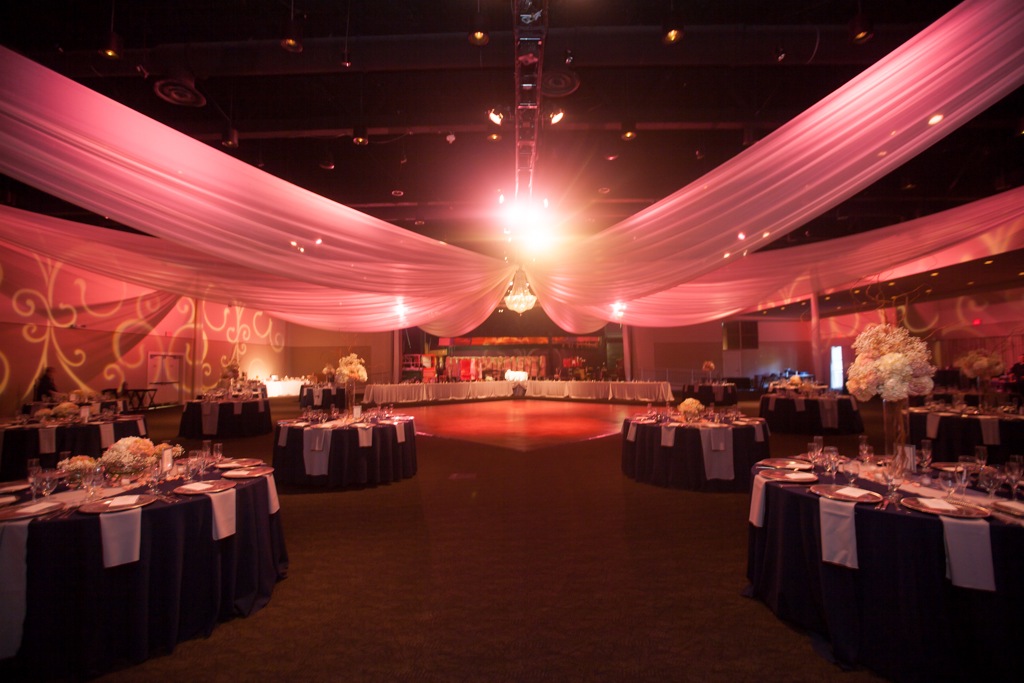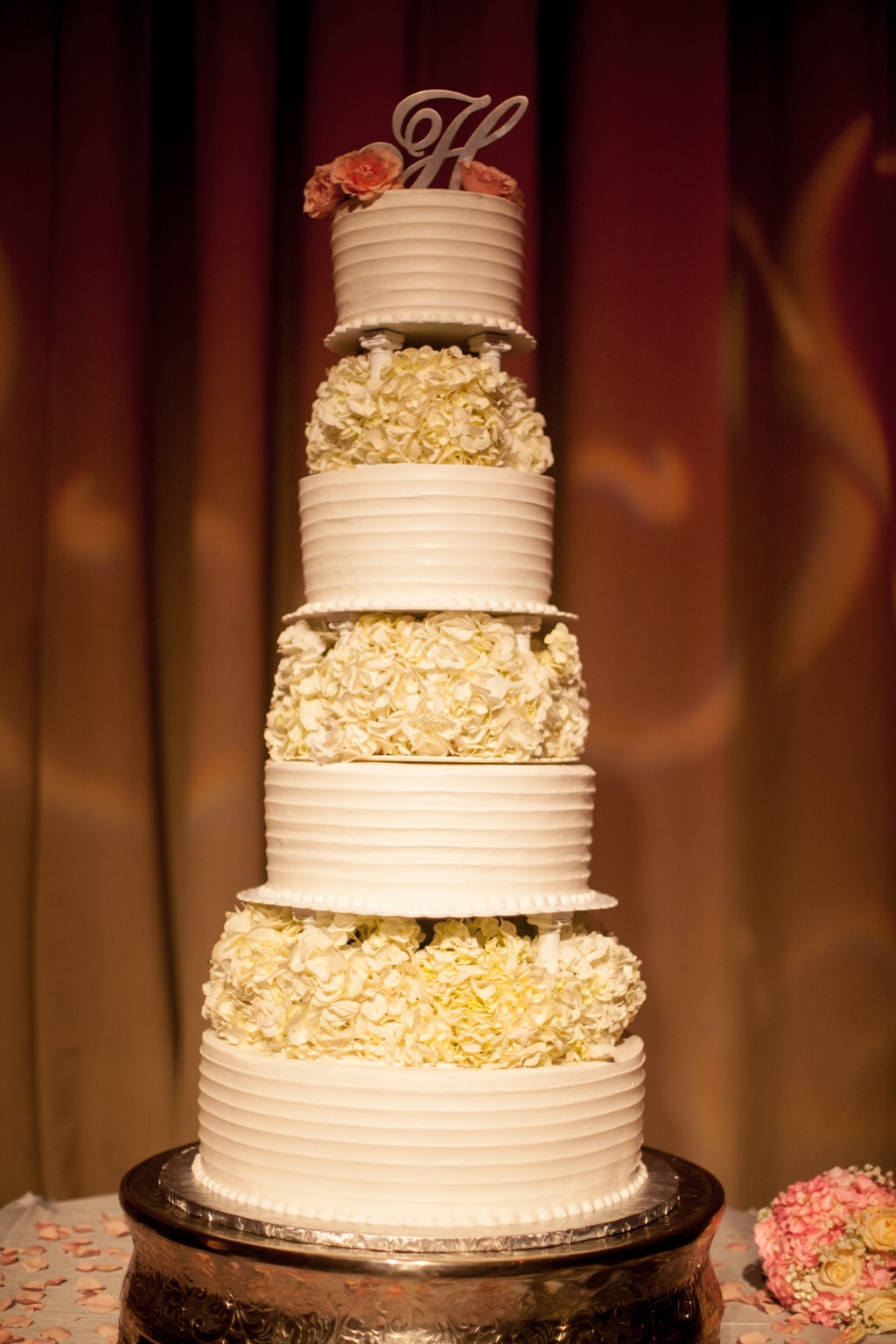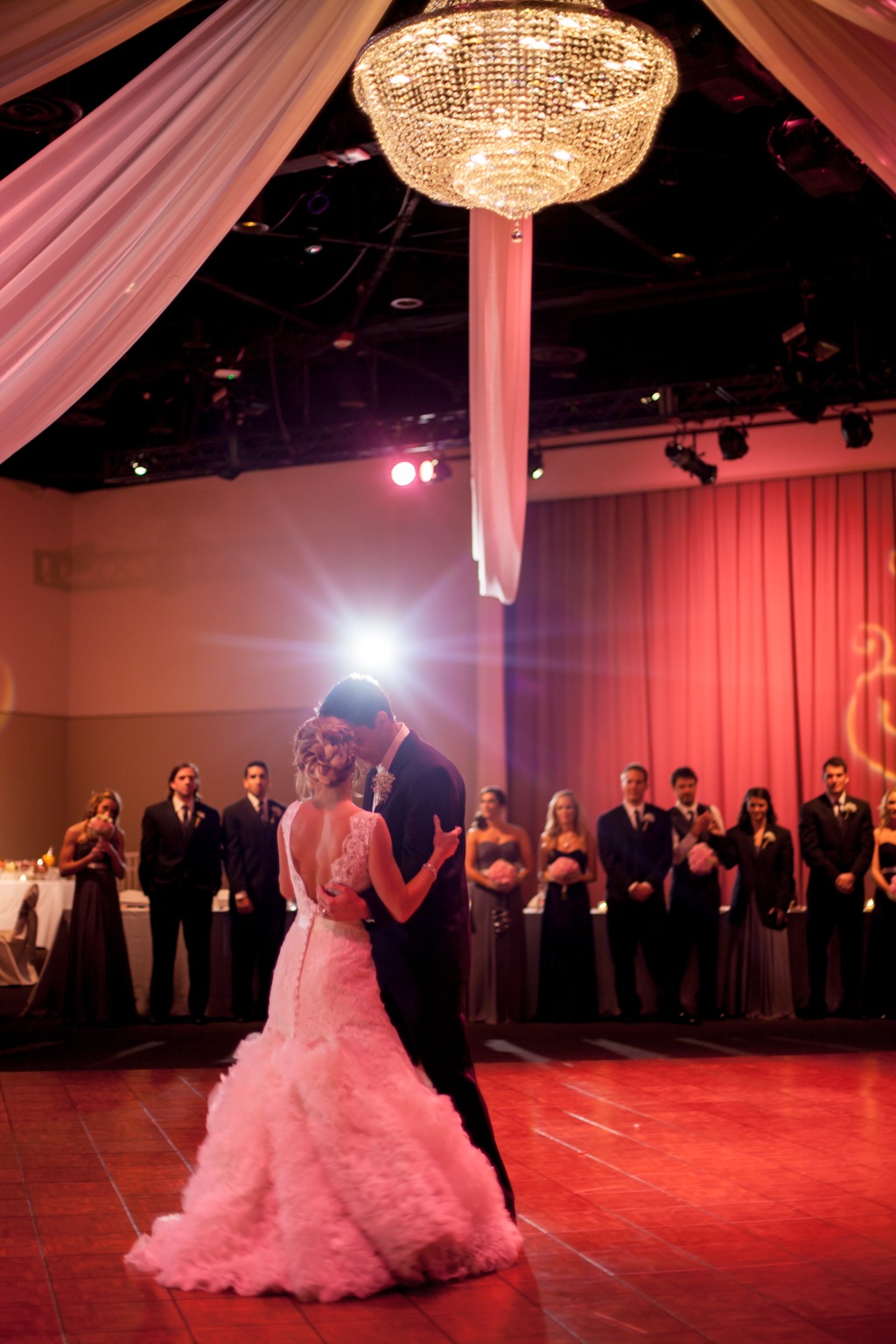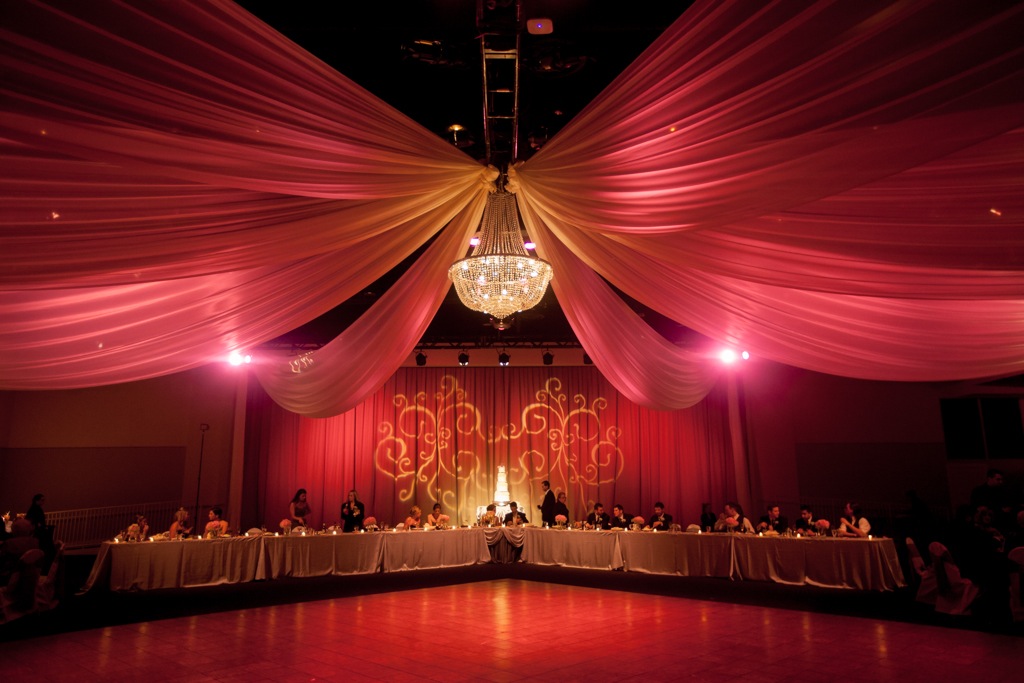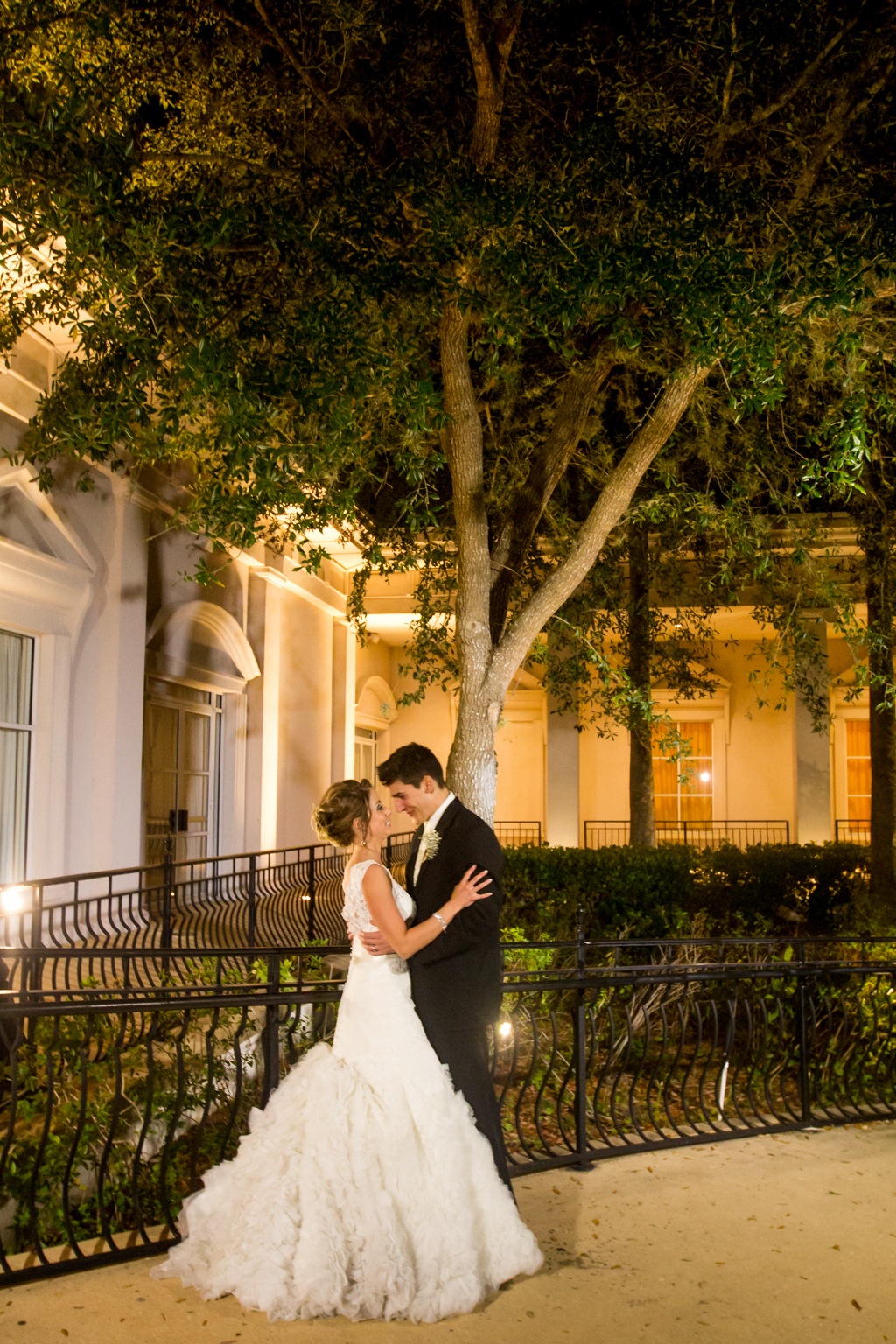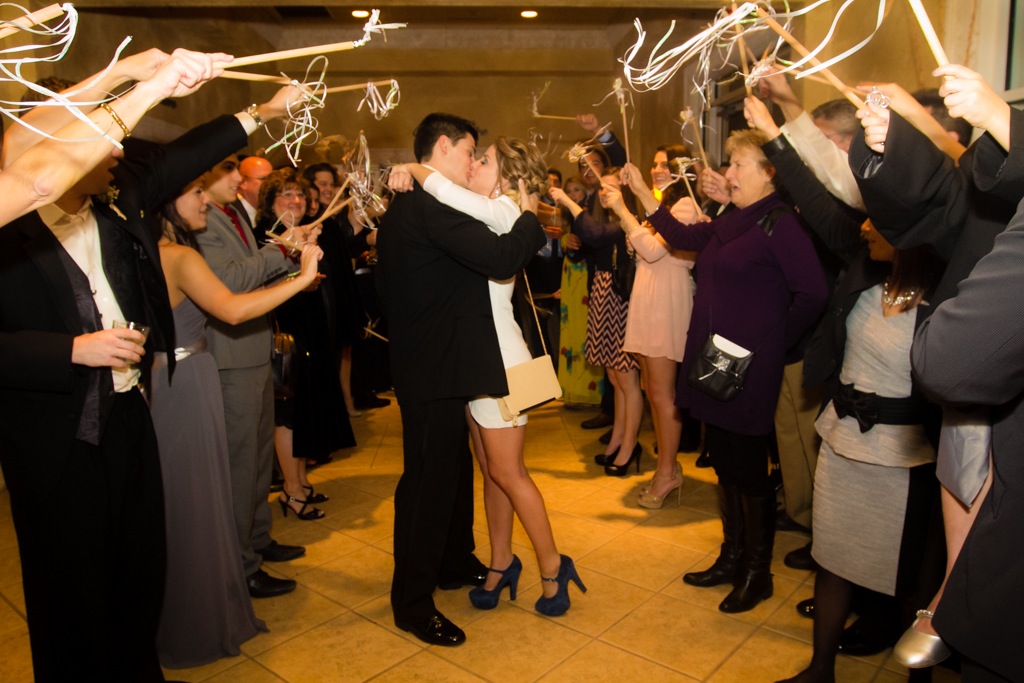 What advice would you give to other Tampa Bay brides?
The major delay in my day was timing. Make sure that if you have a lot of bridesmaids you are getting enough help for their hair and makeup. I had nine bridesmaids, and girls being girls, they changed their mind about their hair and it just took so much longer than I had planned, so we ran behind on pictures and I was late getting to the venue.
Another piece of advice, and you'll hear this all the time, is really try to take in the whole day. Our guest list was rather high, and Devin and I both had to talk to so many people that we felt like we didn't talk to anyone at all! Our reception felt like it was five minutes, and I wish I had taken the time to really go out on the dance floor and enjoy myself with my friends and family because both of us love to dance ! With that being said, it was still so nice that we had everyone we loved there. 
Tampa Wedding Venue: A La Carte Event Pavilion
Tampa Wedding Photographer: Photography Blu – Christina Crudele Hinnant
Tampa Wedding Florist: A La Carte Event Pavilion
Tampa Wedding Caterer: A La Carte Event Pavilion
Tampa Wedding Coordinator: A La Carte Event Pavilion – Jade Futhey
Tampa Wedding Cake: A La Carte Event Pavilion
Tampa Wedding Rentals: A La Carte Event Pavilion
Tampa Wedding DJ: Grant Hemond & Associates
Tampa Wedding Dress: Allure Bridals
Tampa Bridesmaid Dresses: Watters
Tampa Wedding Invitations: Wedding Paper Divas
Tampa Wedding Photo Booth: ShutterBooth
We are proud to have A La Carte Pavilion as a Marry Me Tampa Bay sponsor!