Tampa – Wed where the ordinary makes way for the incredible, where immersive settings both inside and out pull from the flair of the culturally vibrant surrounding area. At Renaissance Tampa International Plaza Hotel, you'll experience personalized service from beginning to end, ensuring that planning is simple, and the results are simply incomparable. Will you exchange vows in Le Fuente Courtyard? Dance in the awe-inspiring Costa del Sol Ballroom? You decide, and we'll do the rest.

4200 Jim Walter Blvd, Tampa, Fl 33607
(813) 877-9200
The Ceremony: 
La Fuente Courtyard and Pelagia Trattoria Patio: Outdoor ceremony space available
Ceremony Rental Fee: $2,000
The Reception: 
An elegant and contemporary venue, with a Mediterranean flair. This upscale hotel features a great location, close to airport, shopping and dinning.  From simply elegant to spectacular, let Renaissance Tampa International Plaza Hotel delight in creating the wedding of your dreams. It's unique design capitalizes on Tampa's rich ethnic heritage, reflecting Italian, Spanish and Cuban influences.
450 guests in banquet style, with a dance floor.
Events start: Preferably after 5pm Events End: No later than 2am
Food and beverage minimum for the Ballroom $35,000- $45,000
Average meal cost: $85, Average Bar Cost: $55 Four hour open bar
Menus can be fully customized based on any special request
Featured Renaissance Tampa International Plaza Weddings: 

Meet the Catering Sales Executive: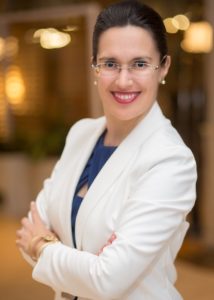 Maria began her career 19 years ago as part of the opening team for the JW Marriott in Quito, Ecuador. Today, as the Tampa Hotel's Senior Catering Sales Executive / Certified Wedding Consultant, Maria applies her knowledge, skills and talent to insure a successful event and to exceed the client's expectations. Email Maria Campos or call 813-313-3222.
Send me pricing and availability for Renaissance Tampa International Plaza.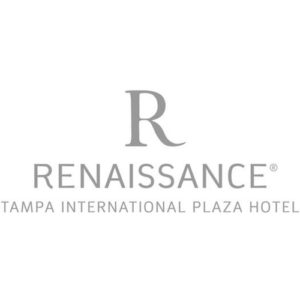 Website | Facebook | Instagram
4200 Jim Walter Blvd, Tampa, Fl 33607
(813) 877-9200