Timing played an important role in Philadelphia area couple Kristen and Paul's relationship. "It was sort of a whirlwind for us, we seemed to gel right away and became serious within weeks of first meeting. We had both been through some tough times and seemed to have found each other at just the right moment in our lives and we have been head over heels in love ever since!" the bride shared.
After two years of dating, including a year of living together, Paul proposed. Since the pair are both beach lovers and Paul had previously lived in St. Pete Beach, they began planning a Florida destination wedding. "We wanted something simple so we thought that a destination wedding would be best. Paul had taken me to St. Pete Beach in 2011 and I really loved it," Kristen said.
What originally started as a simple beach wedding with a guest list of 20 quickly ballooned into 70, so Kristen started looking for St. Pete Beach wedding venues. After an online search, she came across St. Pete Beach wedding venue Paradise Grille.
From there she connected with St. Pete Beach wedding photographer alt Photography. "Amanda [of alt Photography] was on top of everything right from the start. She kept in touch with me, wanted to know my ideas and what I was looking for and really went above and beyond the day of the wedding. I cannot say enough about Amanda and I would recommend her to anyone!" Kristen gushed.
The bride chose deep fuchsia and light blue wedding colors to "pop against the beach background." A steel drummer set the mood for the St. Pete Beach wedding ceremony by playing Jason Mraz's I Won't Give Up as Kristen and her wedding party walked down the aisle. "It was really perfect with the sun setting and that music playing, we couldn't have asked for anything more" the bride reminisced.
Guests stayed at the famed pink palace, the Don Cesar Beach Hotel. "The staff at that hotel was truly amazing. I have stayed at many nice hotels across the country, but I do not think I have ever been made to feel so at home as we were at the Don. Everyone that stayed there with us loved it and keep talking about going back on our anniversary to have another weekend celebration!" Kristen said.
And no trip to St. Pete Beach would be complete without checking out a local beach bar. "Almost every night we went to this little dive bar, The Drunkin Clam, where my husband knew some of the bartenders. They took such great care of us because every night we would show up with a mob of people and they had drinks ready for us! It felt like we had rented the bar out for our group when really they just knew we were all together and did their best to make it a great week for us." Kristen said.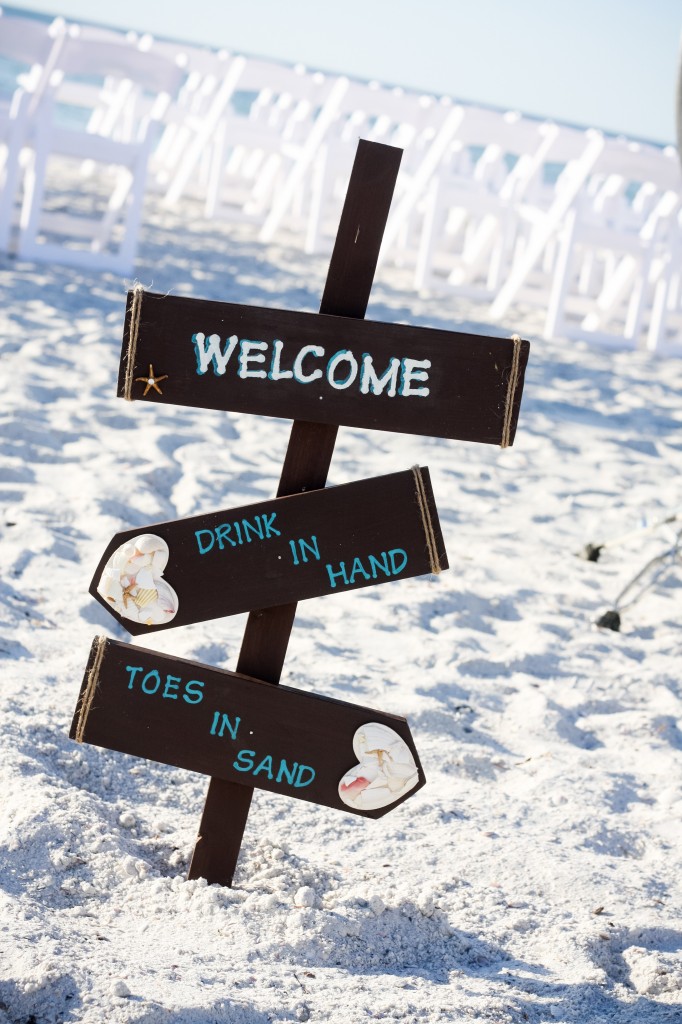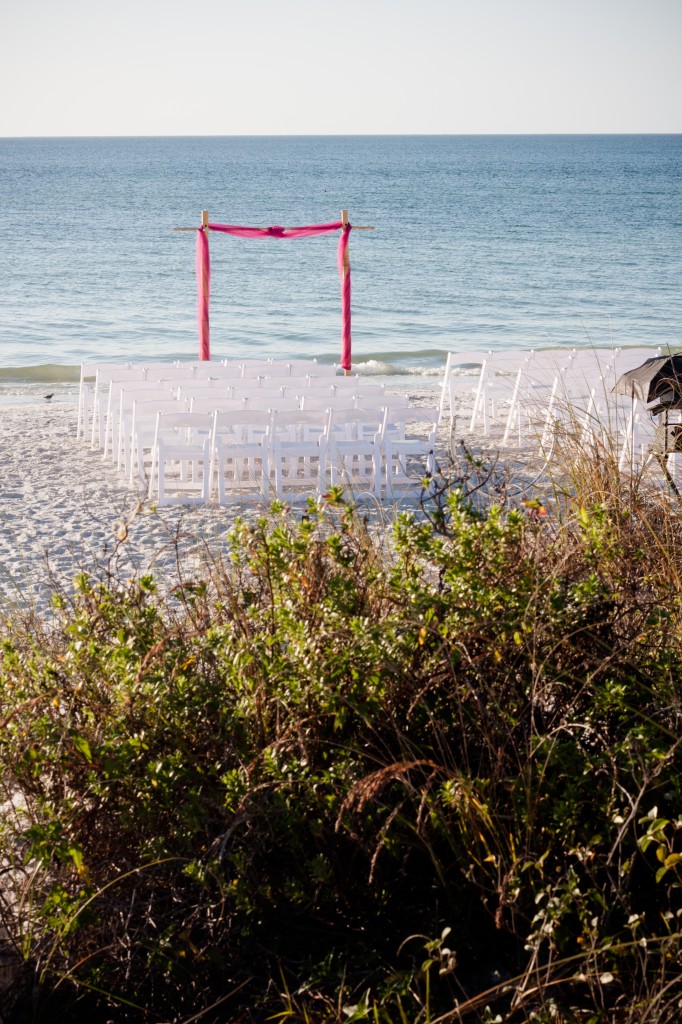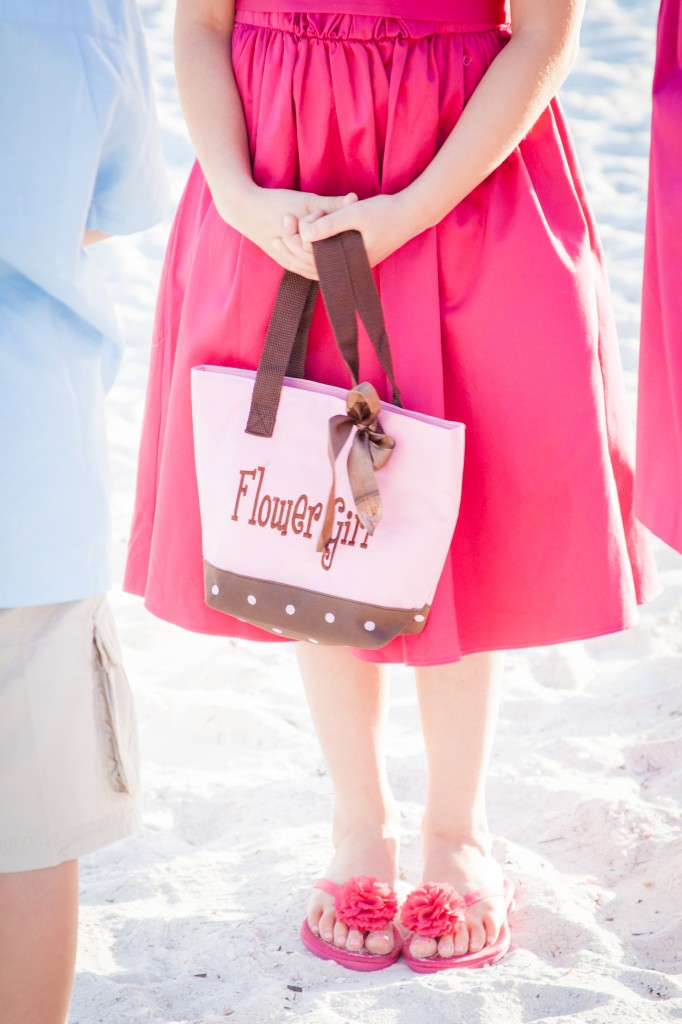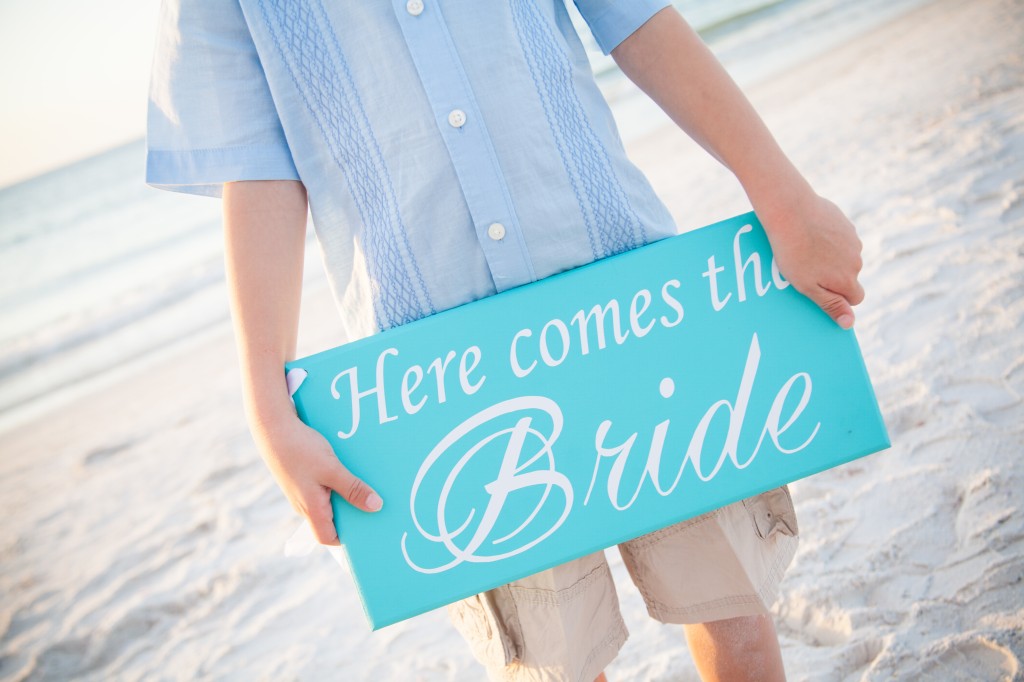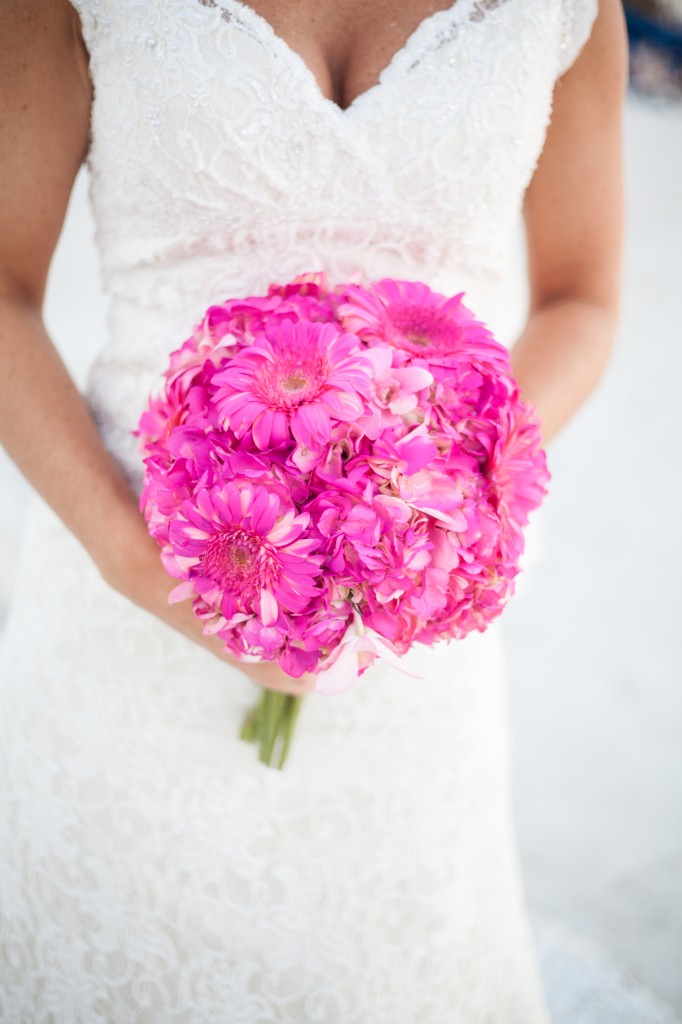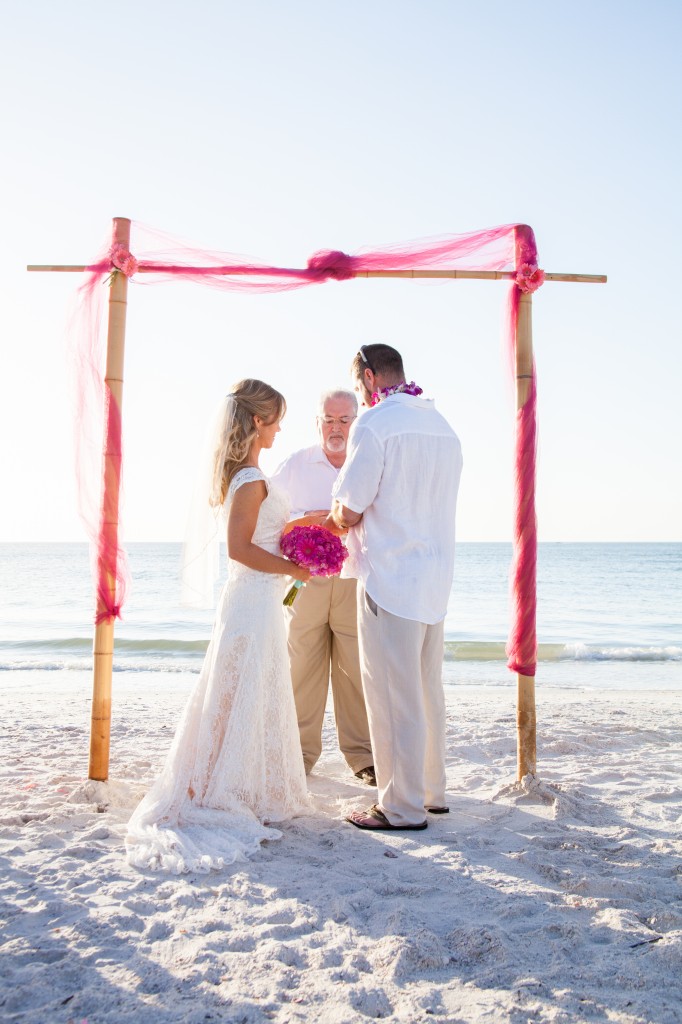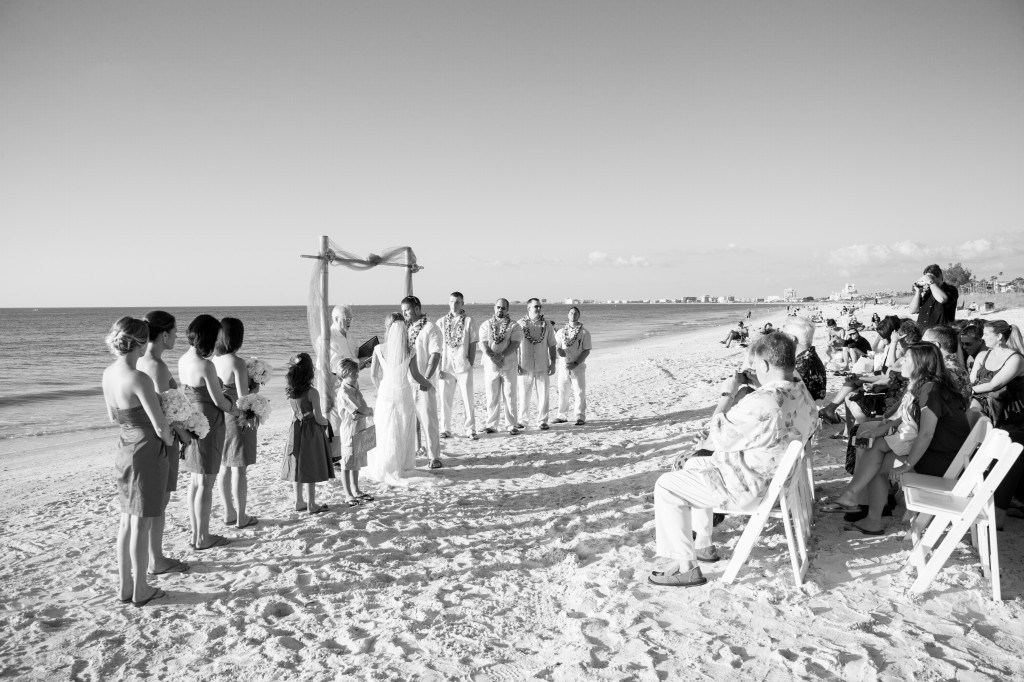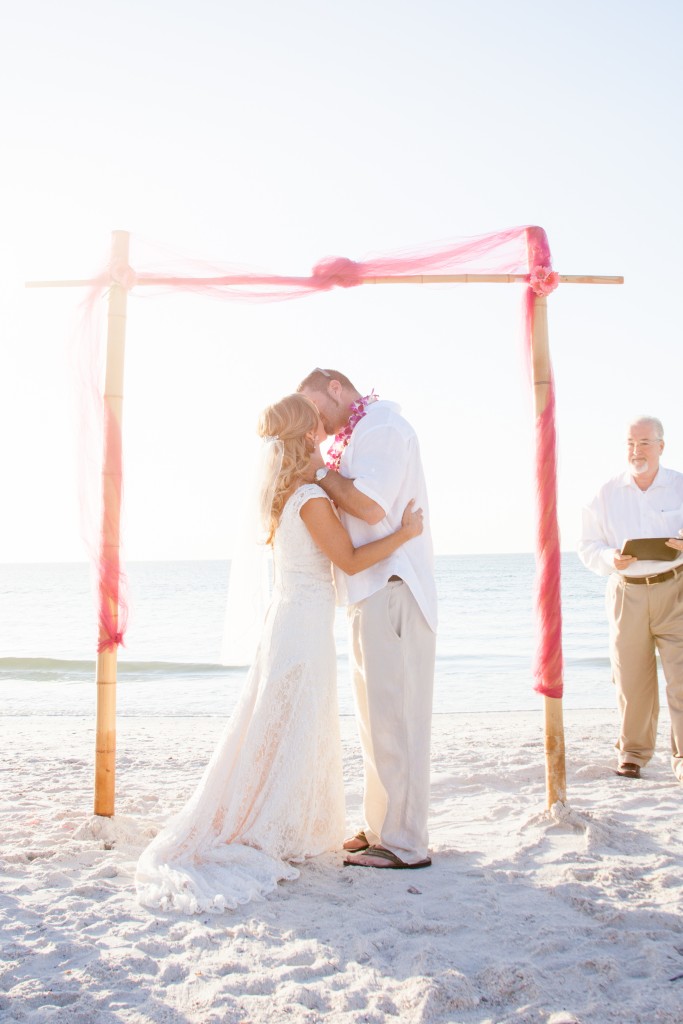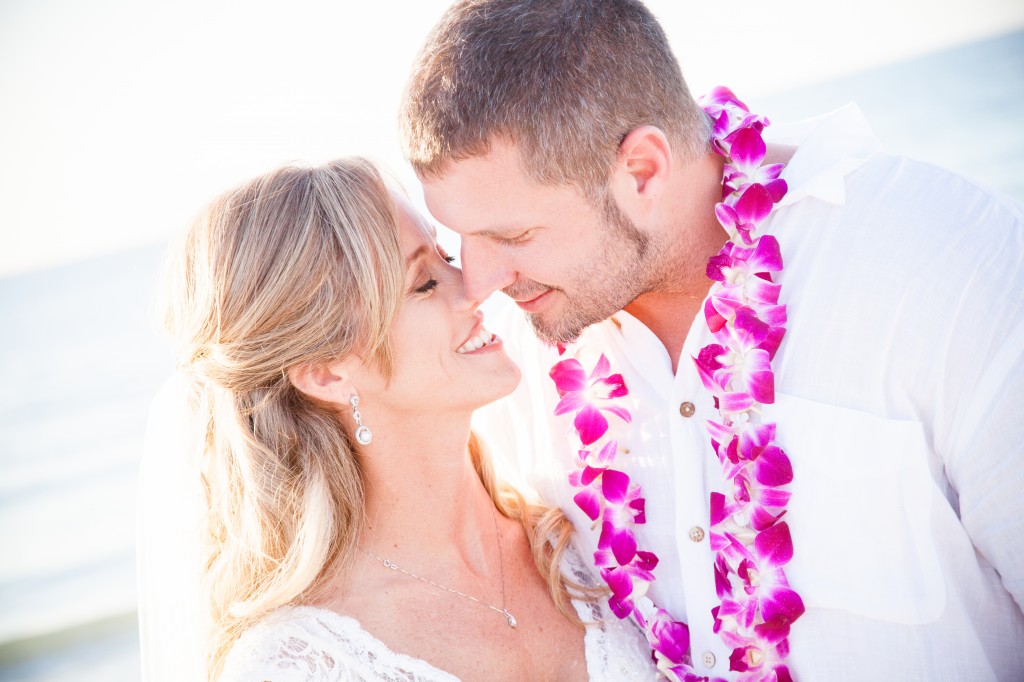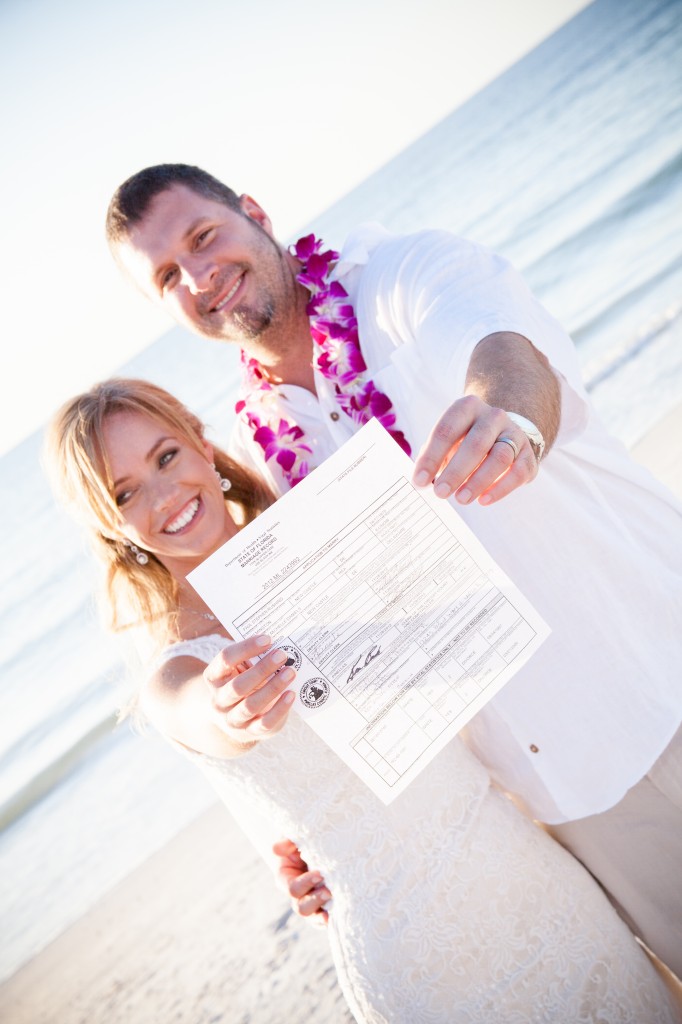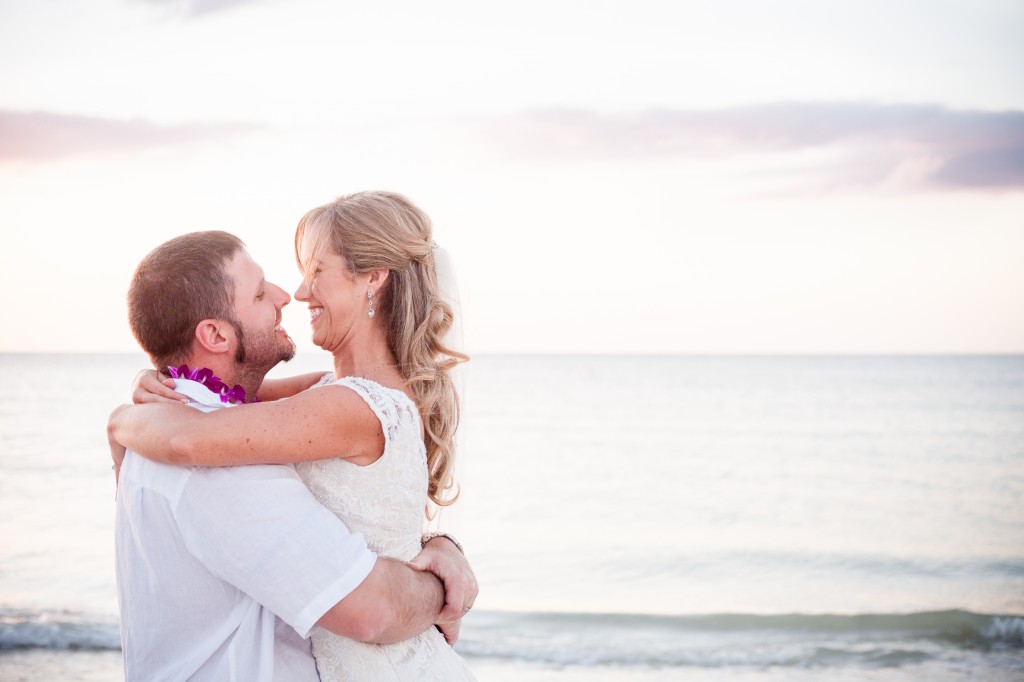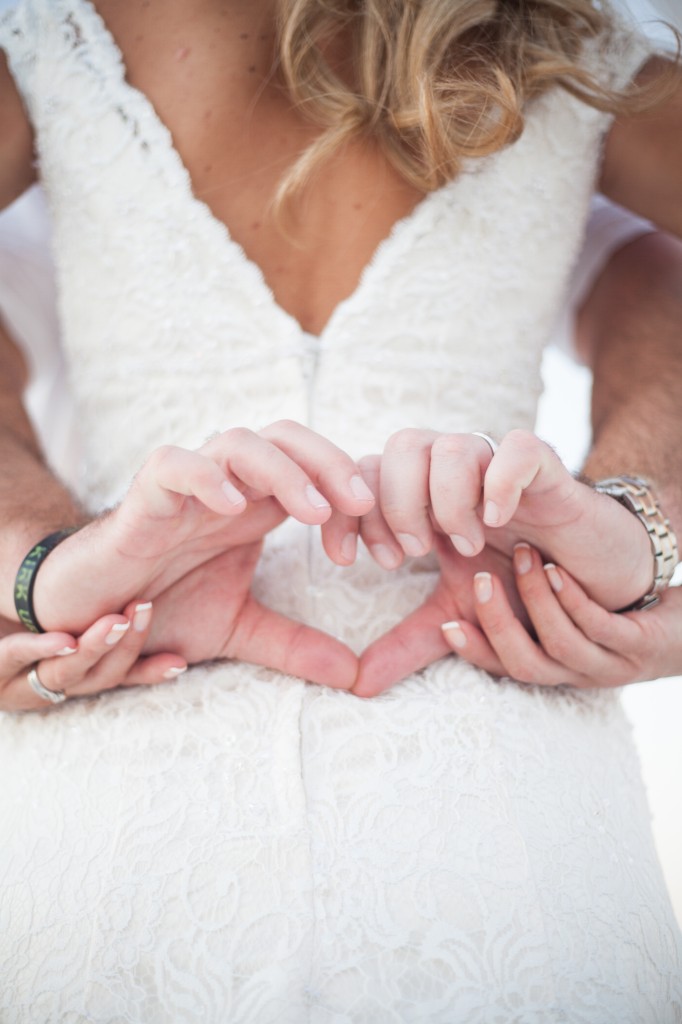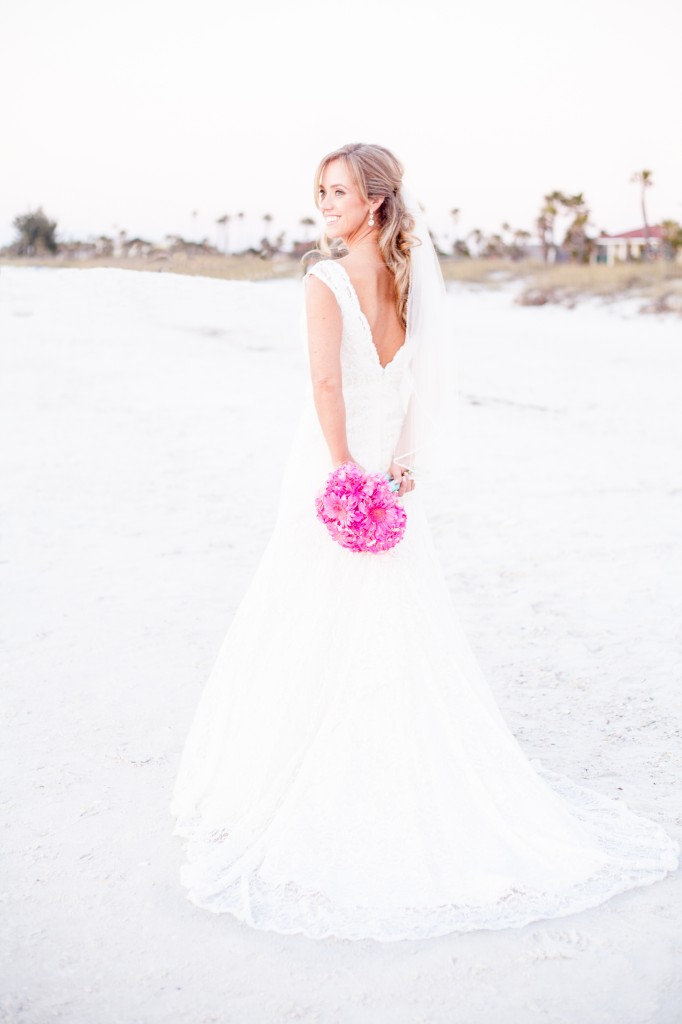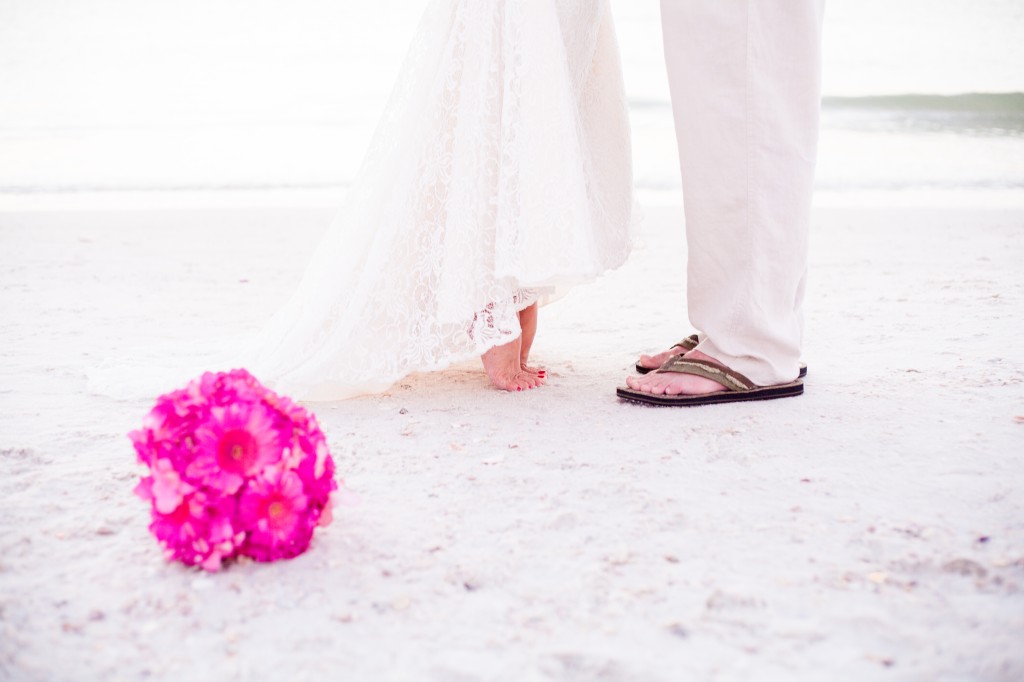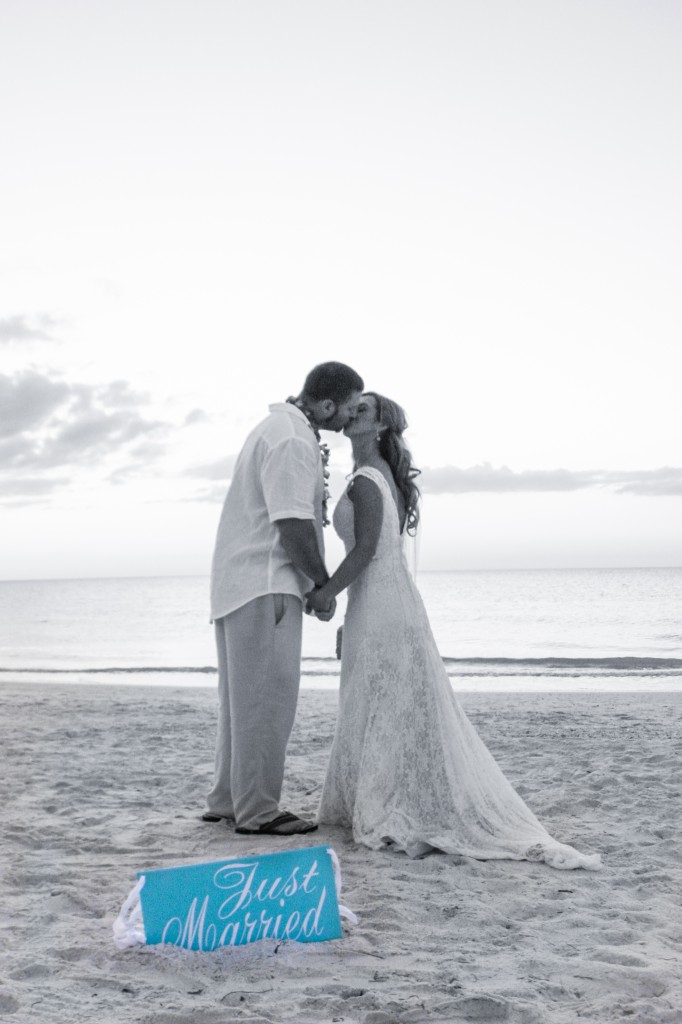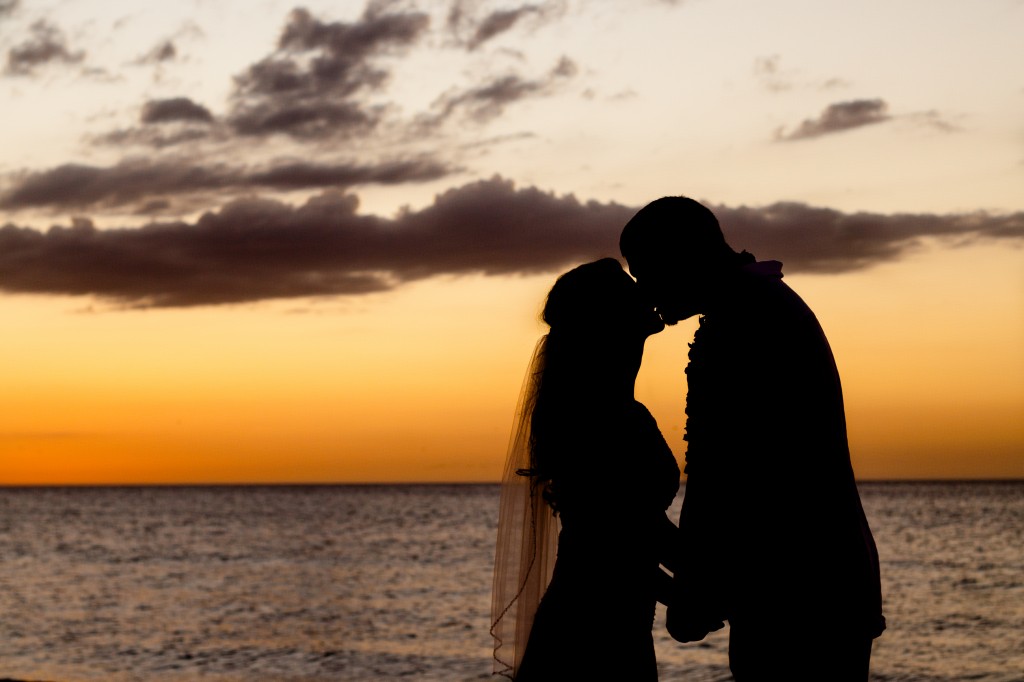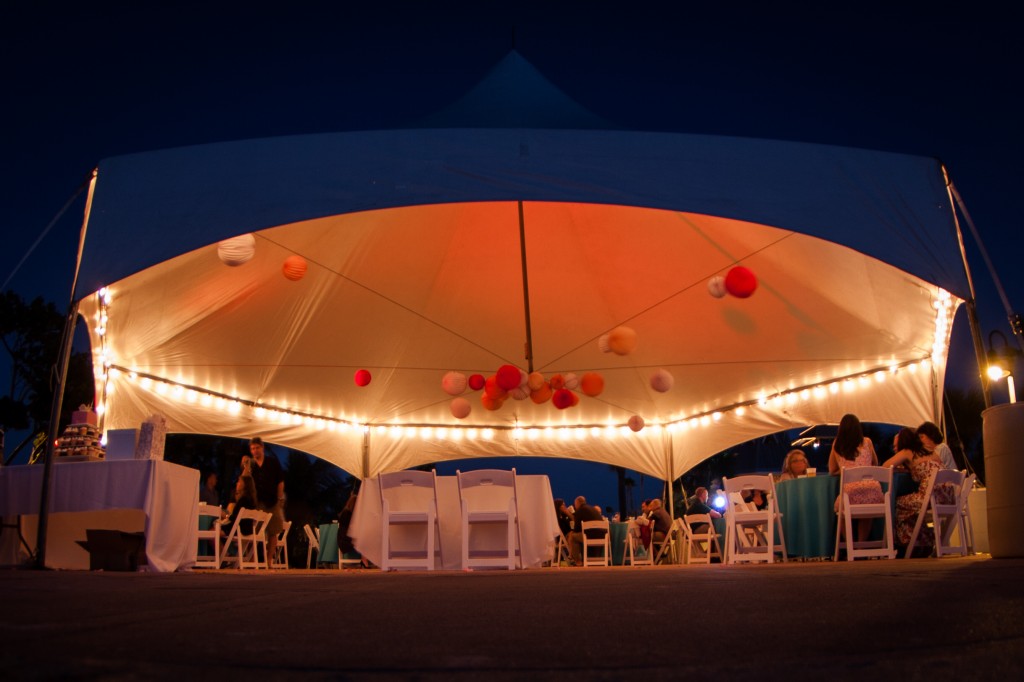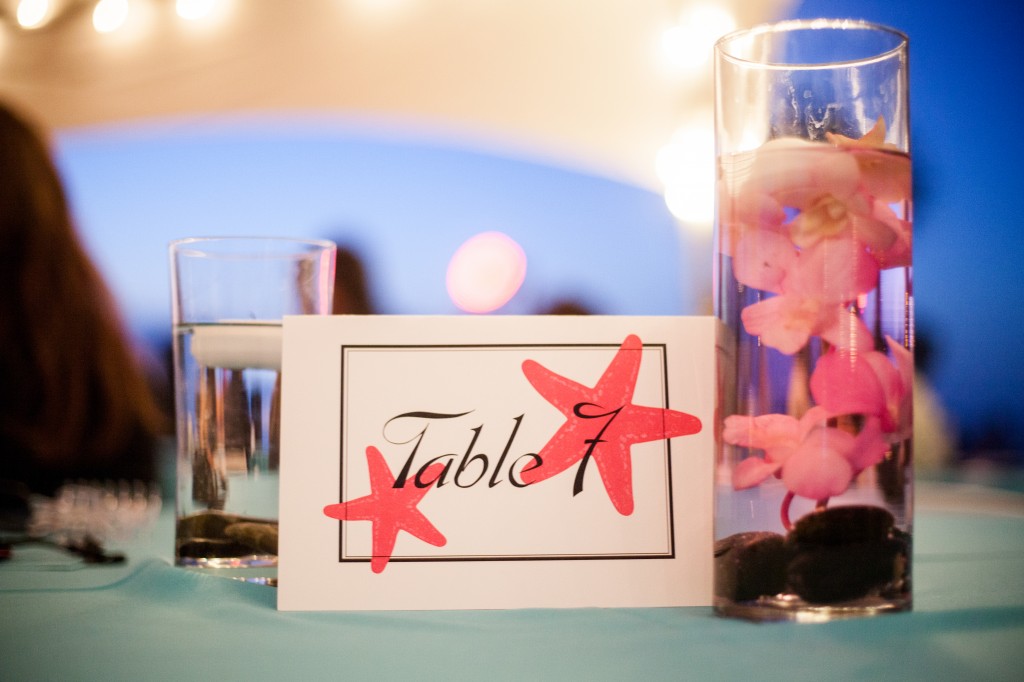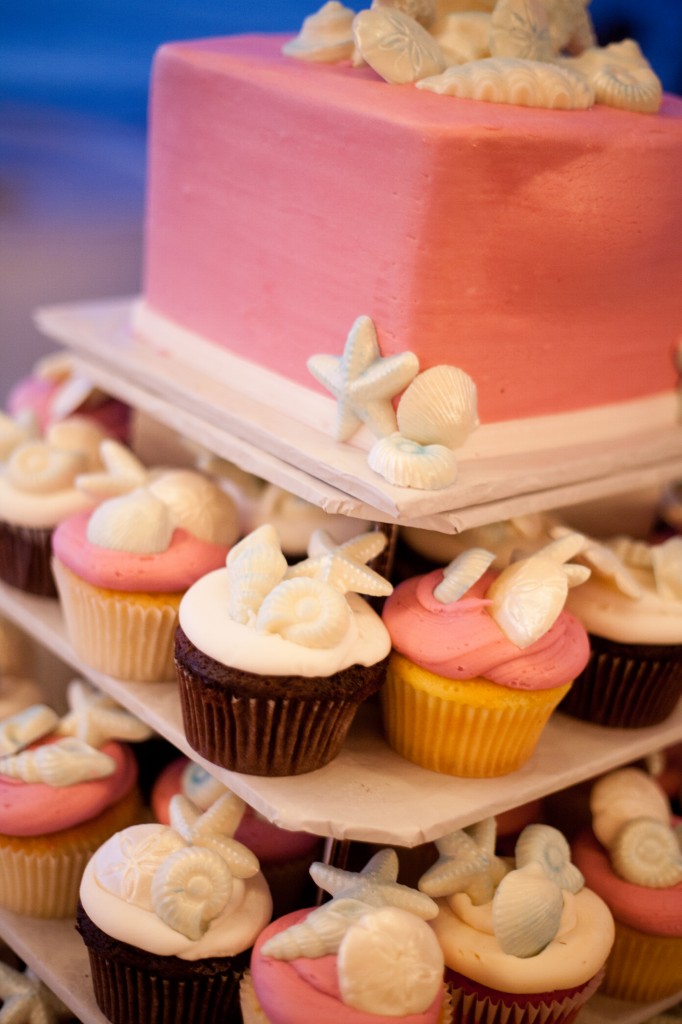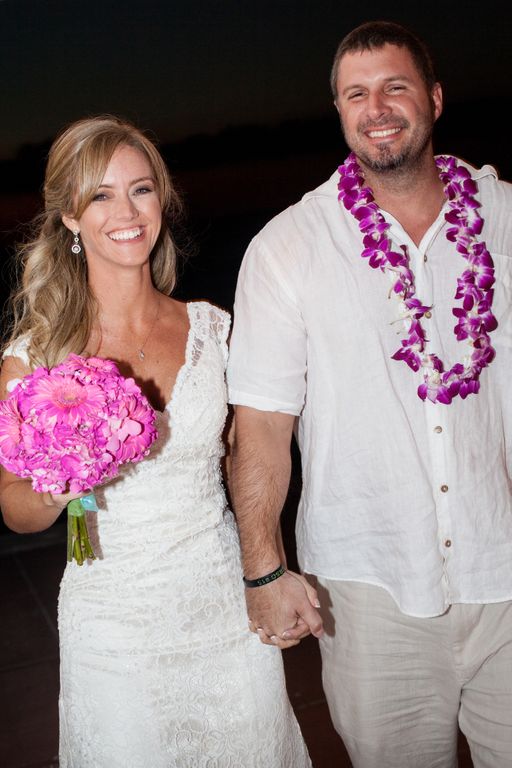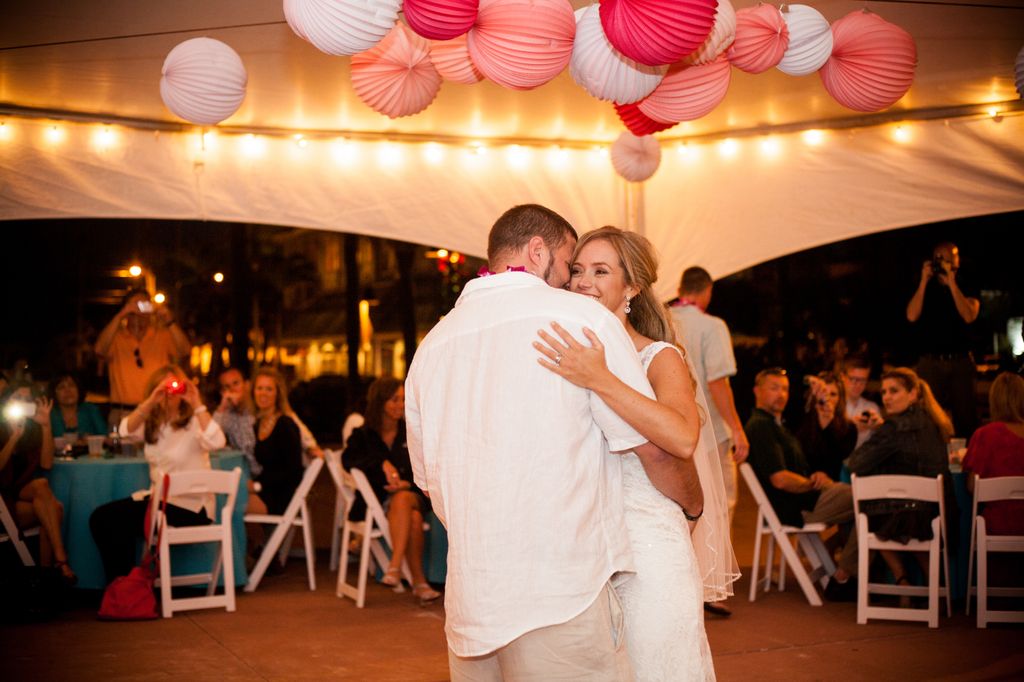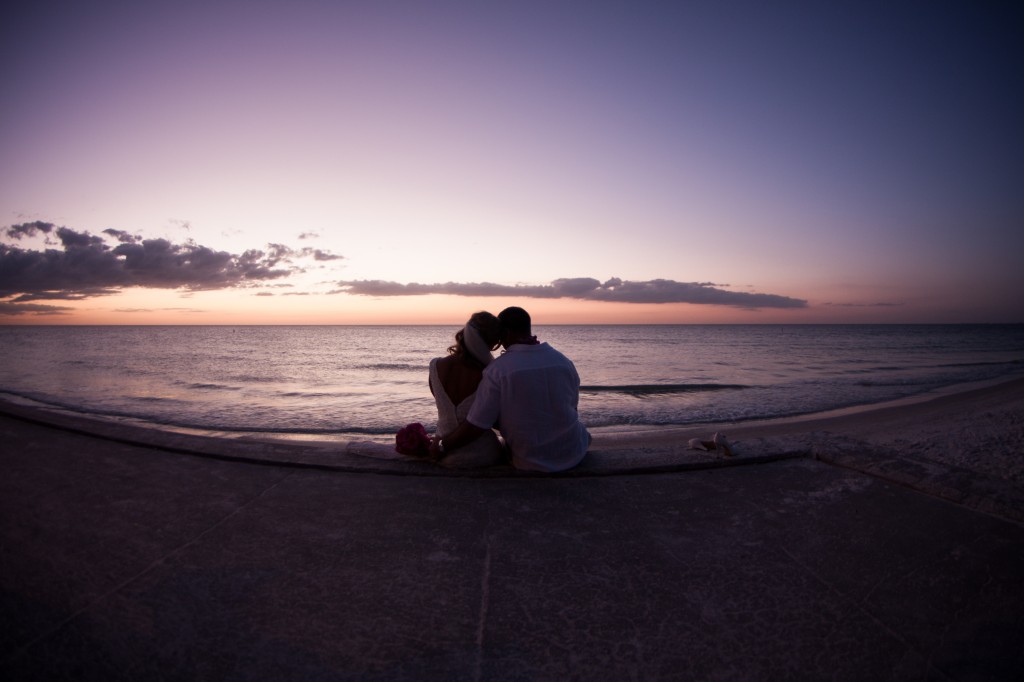 What advice do you have for Tampa Bay Brides?
My advice to anyone else getting married in the Tampa Bay Area is that if you are not familiar with the area, go down and take a look before booking anything and make sure you check out your wedding planner. I would also highly recommend doing a beach ceremony, it was just so beautiful, peaceful and romantic.  I would suggest contacting Amanda Trail for photography, Steve Warenchak for a DJ, Courtney Oley at J Con Salon, Chantilly Cakes and stay at the Don Cesar – you won't go wrong with any of these people or places! 
St. Pete Beach Wedding Venue: Paradise Grille
St. Pete Beach Wedding Photographer: alt Photography
St. Pete Beach Wedding Florist: Bloomsters Floral
St. Pete Beach Wedding Cake: Chantilly Cakes
St. Pete Beach Wedding DJ: West Florida DJ
St. Pete Beach Wedding Hair: J.Con Salon & Spa
St. Pete Beach Wedding Guest Hotel: Don Cesar Beach Hotel