Join 60 Tampa Bay wedding vendors and receive up to $1,000 in discounts at TheXpos Wedding Show on Sunday, February 9, 2020, at the Embassy Suites Tampa USF. This bridal show featuring local wedding vendors is the perfect place to receive initial consultations, view wedding inspiration, and meet the personalities behind the vendor team of your wedding day!
All pre-registered couples will receive TheXpos wedding bag and be entered to win hotel stays, gift cards, gift baskets, and the grand prize honeymoon giveaway.
Upgrade to the VIP experience to receive private show registration, TheXpos Metallic wedding bag, "Exquisite Bride" t-shirt, bridal veil by Events After Six, access to use all "Do It Yourself" tables, and additional entries for prize giveaways.
Exclusive for Marry Me Tampa Bay readers. Get free bridal show tickets with code "MarryMe."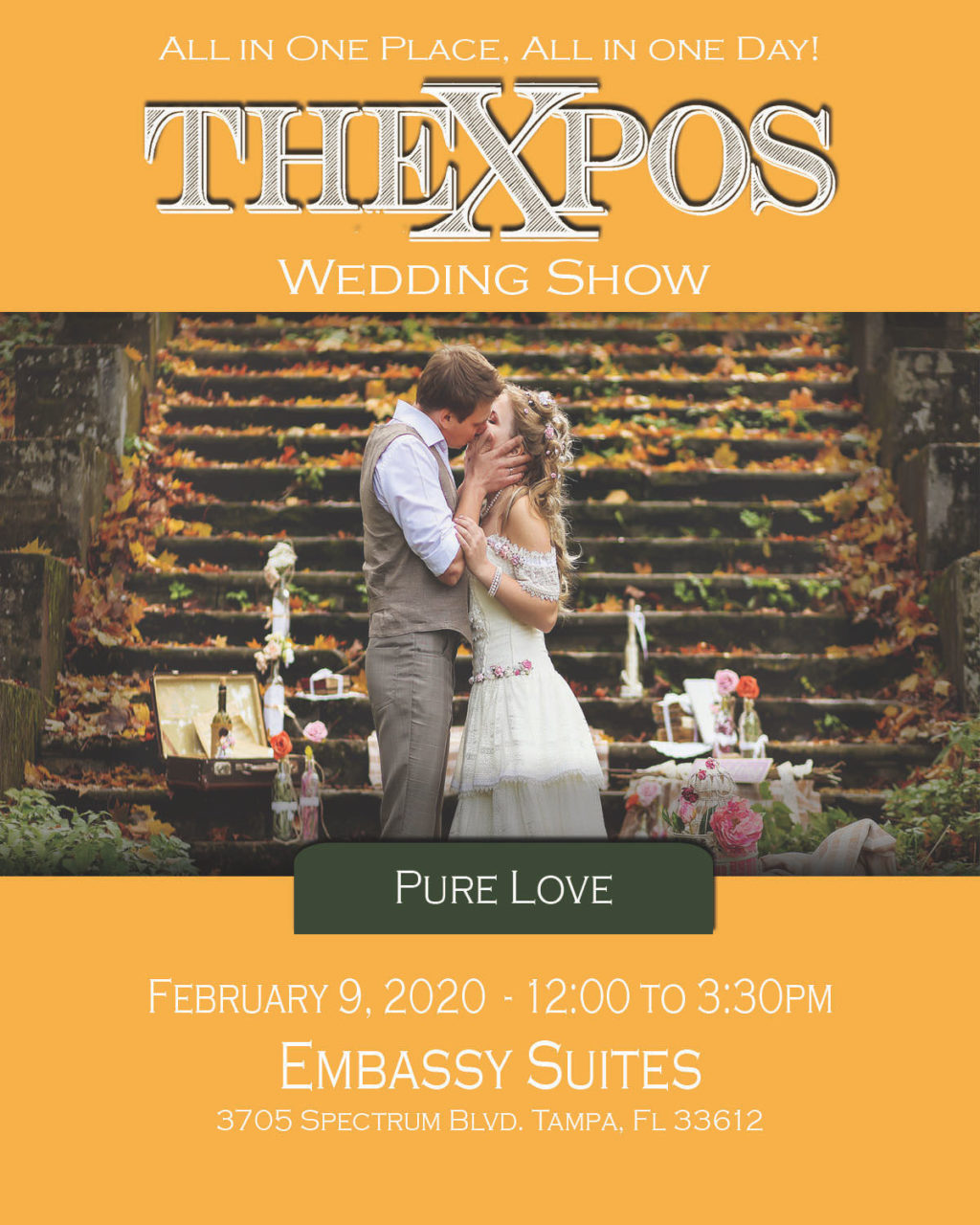 TheXpos Wedding Show
February 9, 2020, Noon-3:30 p.m.
Embassy Suites USF
3705 Spectrum Blvd Tampa, FL 33612