5 Types of Photo Booths
With a long list of features, we could divide photo booths into dozens of categories, but for the sake of simplicity, we'll break them into five types based on their physical shape and structure. Know that each of these can provide almost all the same features for your guests; they mainly just differ in shape and appearance.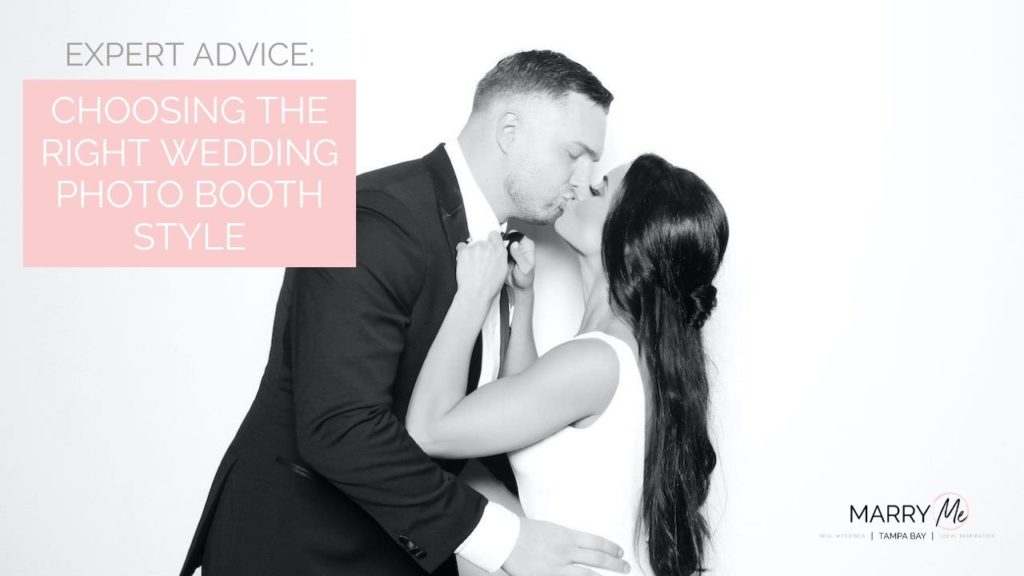 The Gala Photo Booth
1. Traditional, Closed Photo Booth
If you're not familiar with newer photo booths, this is probably what you envision when you picture one. Of the five types of photo booths, this is the only one that is an actual booth. They're designed so that your guests can step inside, sit down and get cozy, and have some privacy when snapping their fun photos.
Advantages
Privacy, allowing your guests to freely express themselves
Different styles to choose from
Disadvantages
Box-shaped setup
Usually only fits 2-4 comfortably
Doesn't allow for as much free movement
Usually low photo quality
2. Open-air Photo Booth
This modern setup is currently one of the most common styles for weddings and continues to grow in popularity. It's essentially a camera stand that sits 4-8 feet from the backdrop. The camera stand can vary in shape and complexity, and can also contain a printer and an umbrella flash.
The backdrop can be customized to match the style of your event, whether you want to keep it simple with a classic white backdrop for black and white photos or go more extravagant with a hedge greenery wall backdrop.
The design can vary with this open-air style. Some are as simple as an iPad on a stand, while others are more complex with external flash lighting, leading to higher photo quality.
As guests see their friends laughing, posing, and smiling in front of the backdrop from a distance, this style creates a strong case of FOMO, drawing people in to enjoy the photo booth party.
Advantages
Customizable backdrop to match your theme
Customizable camera stand design to match your theme
Fits 6-8 people comfortably, and up to 15 uncomfortably
Inviting to onlookers since it is open to see
Capable of much better quality, due to better flash lighting options
Disadvantages
No privacy
Quality can vary since each open-air photo booth is built differently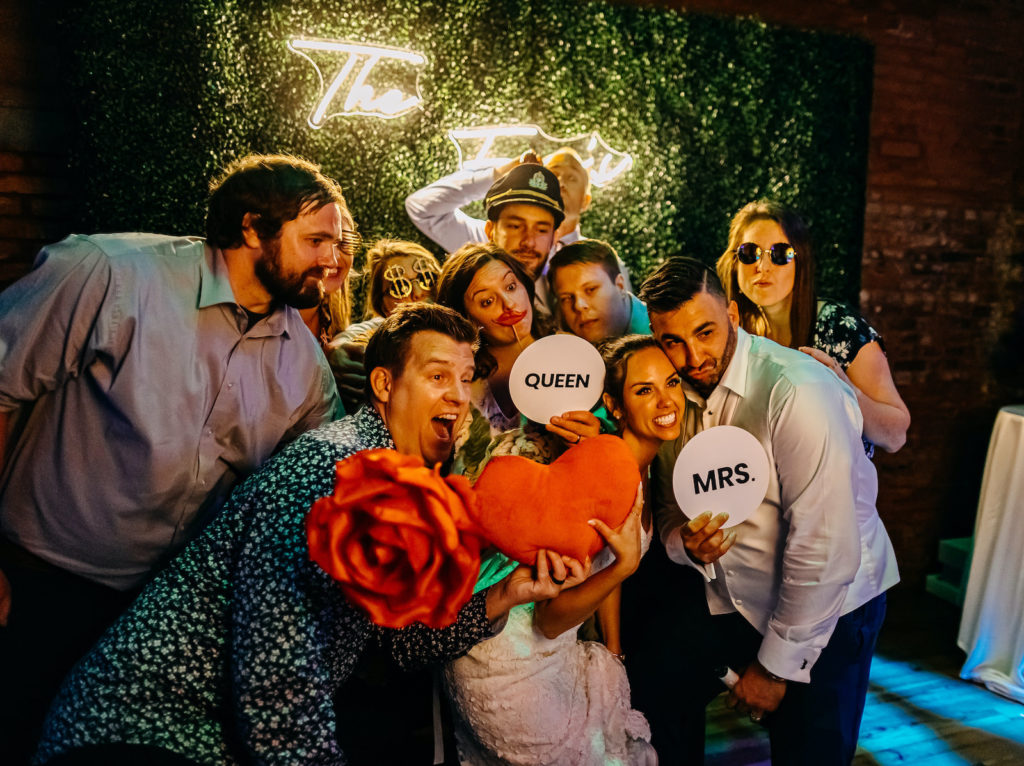 3. Magic Mirror photo booth
Yes, it's exactly what it sounds like, a giant mirror. While technically it falls under the category of an open-air photo booth described above, we thought it deserving of its own category due to its unique style.
Guests can see a nearly life-size reflection of themselves as they take their photos. The mirror is touch-screen and provides a fun interactive experience, in which guests can add digital props, print, and share their photos.
Advantages
Customizable backdrop to match your theme
Fits 6-8 people comfortably, and up to 15 uncomfortably
Inviting to onlookers since there is no privacy
Large mirror reflection
Large interactive screen
Disadvantages
No privacy
Photo quality can vary depending on the quality of the flash and lighting
4. Bus Photo Booth
Usually, in the form of a restored 1970s Volkswagen bus, this makes for a fun, unique photo booth experience. Guests enter through a middle door, take a seat, and use the touchscreen to take photos. It's essentially a closed photo booth, with style, and will definitely get people talking!
Advantages
Privacy, allowing your guests to freely express themselves
Very fun, unique style that will get your guests talking
Great for outdoor events
Disadvantages
Larger setup and many venues cannot accommodate
Doesn't allow for as much free movement
5. 180-degree Photo Booth
In today's digital culture, Boomerangs and GIFs are 'in" right now, and nothing captures these better than this innovative, unique photo booth. Give your guests a revolutionary cinematic experience with a 180-degree photo booth, also known as the bullet-time or matrix photo booth. It's built with multiple cameras on a moving semicircle frame to capture shots from all angles and process them into a GIF or video. This stunning photo booth creates content that your guests cannot help but share on social media.
Advantages
Creates amazing GIFs and videos that guests love to share
Inviting to onlookers
Usually better quality
Customizable backdrop to match your theme
Fits 6-8 people comfortably
Disadvantages
More expensive
Requires more space
Choosing the Best Style of Photo Booth for your Wedding
When deciding which of the five types suits your event consider:
Photo Quality and Customization- High-quality photos and nice backdrops will usually be more limited to open-air photo booths. The open-air setup provides more opportunity for the photo booth vendor to install good lighting to produce high-quality photos. If you want to provide your own backdrop, like a flower or greenery wall, to compliment your theme, an open-air photo booth will cater best to this
Aesthetics – Some photo booths are more pleasing to the eye than others. We personally prefer the open-air style since it can be more easily customized to compliment the style and theme of your wedding. That being said, closed photo booths vary in design and some can be more visually pleasing than others.
Venue limitations – Determine how much space your venue can provide. Photo booth sizes vary, but most only require 10×10 feet or less. Determine any other venue limitations. For example, van photo booths are a fun concept but are much more limited to which venues can accommodate them due to larger doorway opening required to get them into the venue.
Interactiveness for guests – The Magic Mirror and 180-degree photo booths give your guests the most interaction with the photo booth and create more of a hands-on experience.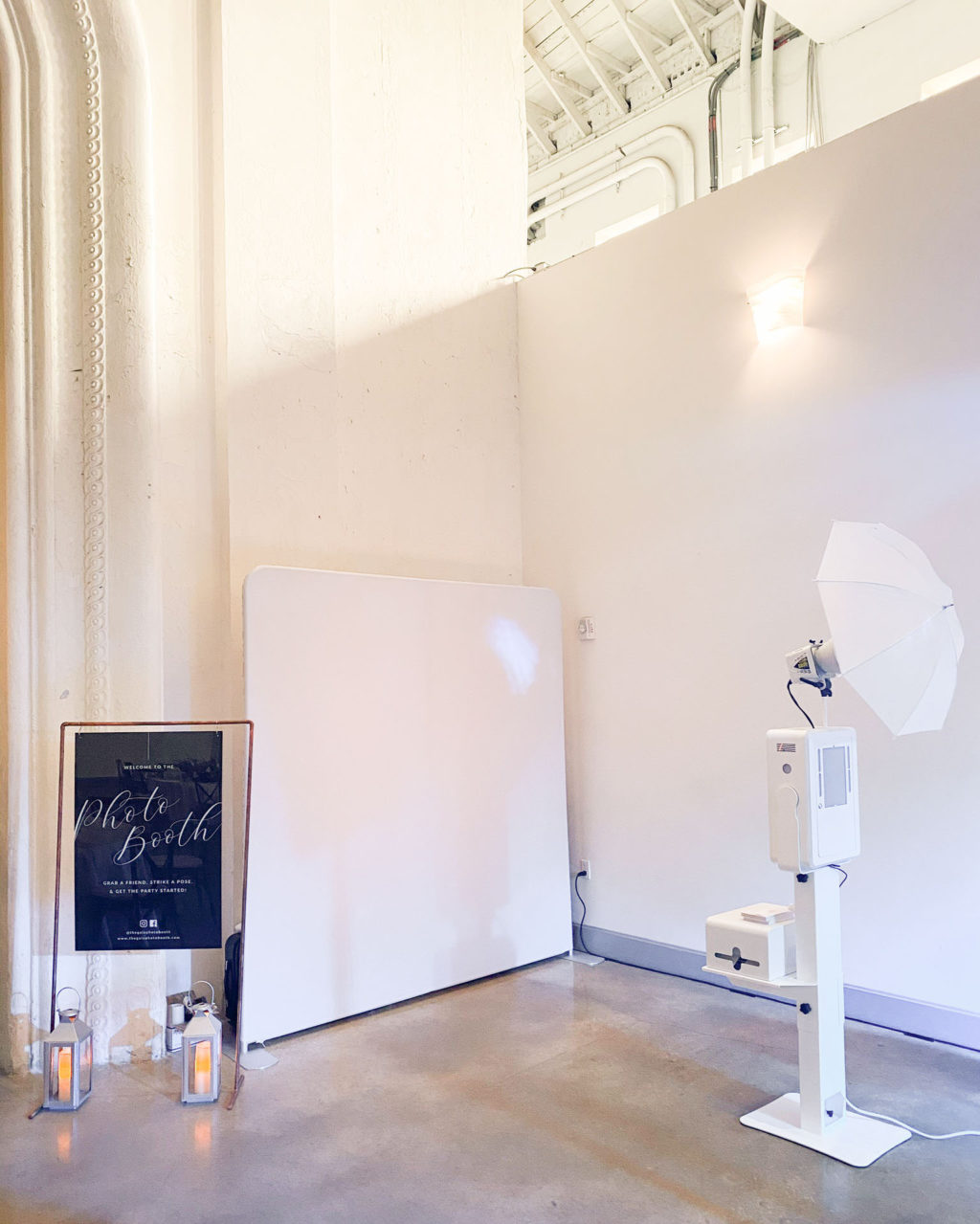 Personally, the open-air style is our favorite! It provides guests with everything they need and love in a photo booth, allows for larger group photos, provides higher quality photos when done right, and can be customized to complement the style and colors of your wedding.
And if you really want to go the extra mile, here are some unique features you can provide your guests. These are far from necessary but definitely add to the fun:
Slow motion videos – Everything looks better in slow motion! Give your guests some added fun as they play back their videos in slow-mo.
Robot photo booth – Follows people around and offers selfies, although this comes with a hefty price tag and is rare to find.
Roaming photo booth – People can carry it or move it around wherever they go and can pass it off to one another so it captures all the action. The downside is that there is no stationery place for people to go to take photos so people may have trouble finding it or it can miss out on some moments.
Green screen – Offer your guests different unique digital backgrounds to choose from. It gives your guests more flexibility but takes away from the standardization of the photos and the backdrop is actually green
Digital props – similar to Snapchat, give your guests the ability to add digital props to the photos after they take them
---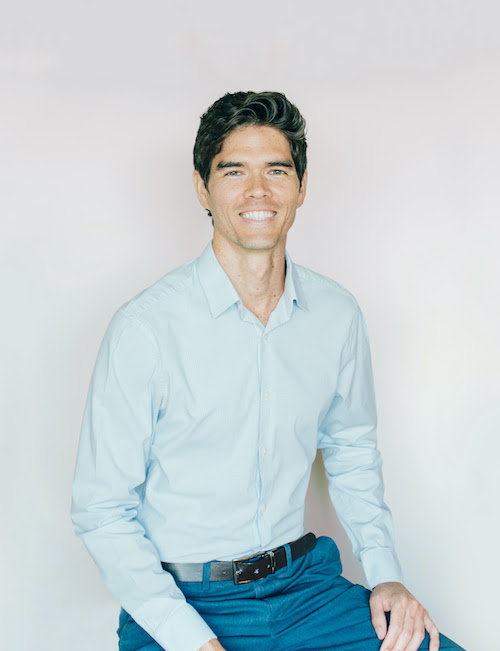 Michael is the co-owner of The Gala Photobooth. Based in Tampa and serving most of Central and South Florida, The Gala Photobooth specializes in high-end photo booth rentals for weddings and private events. Their mission is to provide an exciting, luxury photo booth experience that compliments the class and style of the rest of the wedding and keeps guests coming back all night.
---