If there's any gift-giving occasion that can cause a daughter stress, it's probably selecting a perfectly personal wedding day gift for dad. From the traditional father to the dad who may live far away and everyone in between, we've rounded up 10 thoughtful gift ideas ideal for that important man in your life.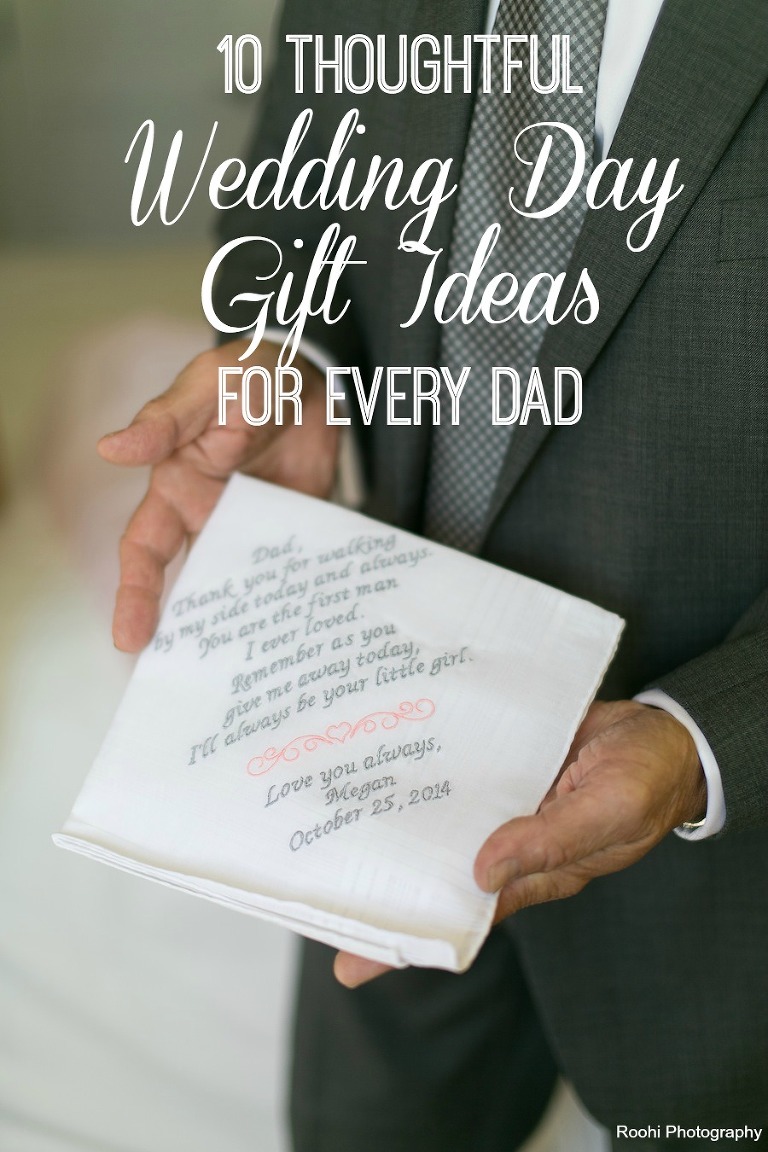 For The Businessman Dad
A personalized tie patch is discreet yet close to his heart during all those long meetings and throughout his endless email queue.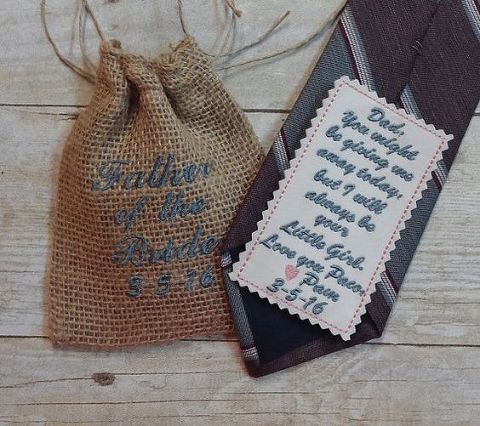 Tie Patch/etsy @3starmilitarymom
For the Grillmaster Dad
With summer weather in full effect, let dad expertly cook up some brats and burgers with this sturdy grilling set adorned with your custom message.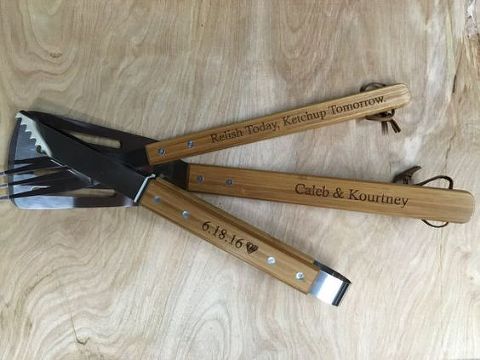 Grilling Gear/etsy @tietheknotshop
For the Fisherman Dad
How sweet is the message on this highly reflective fishing lure?! Nothing would mean more to dad than to get the catch of the day with this thoughtful gift.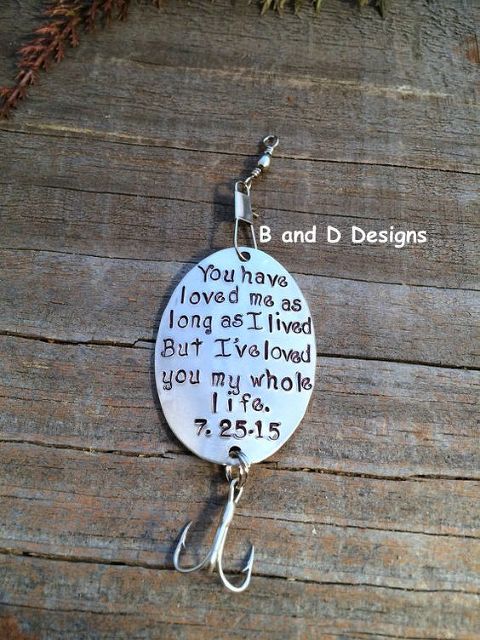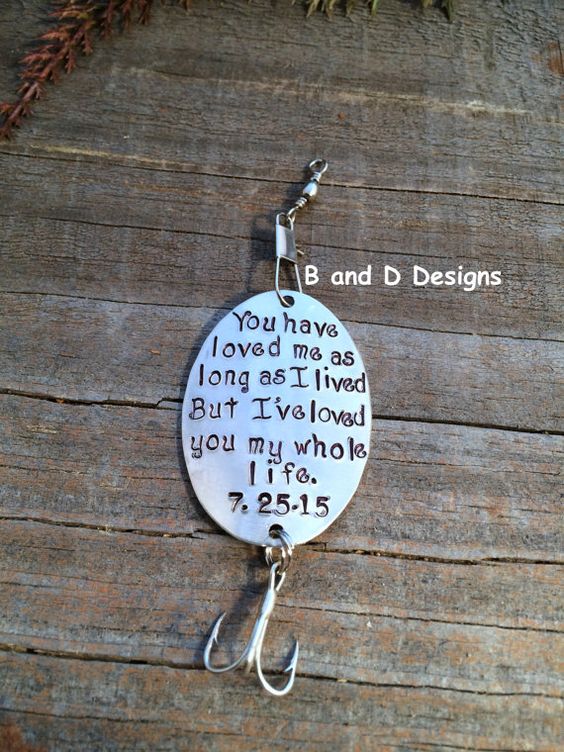 Fishing Lure/etsy @BandDDesigns
For the Military Dad
If your dad spends a lot of time protecting our country, it's important to carry around a constant reminder of how much he means to you with this useful ammo can. We love that it can double as a memento holder, as well.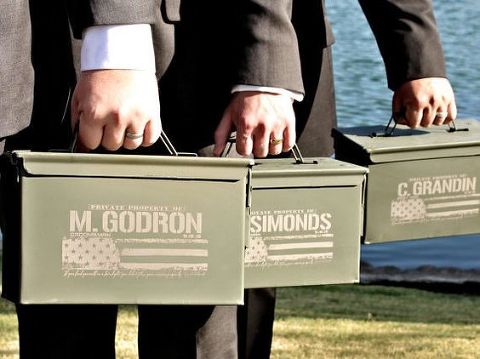 Ammo Can/etsy @ScissorMill
For the Golf Pro Dad
Living in Florida, chances are your dad has taken his chances at hitting an albatross once or twice. Gift him a lucky set of personalized golf balls and he just may hit a hole in one!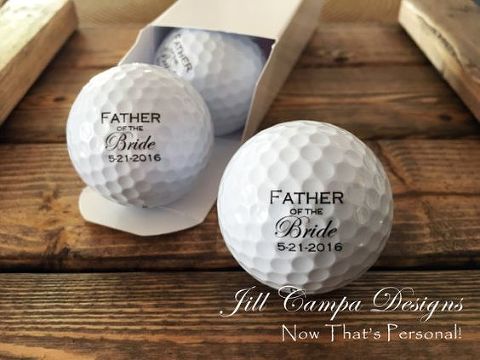 Golf Ball Set/etsy @NowThatsPersonal
For the Traditional Dad
These custom cuff links will hold a special place in your traditional dad's heart, complete with your baby photo to always keep you close.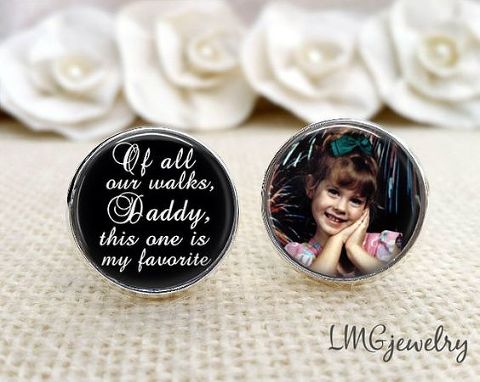 Cuff Links with Baby Photo/etsy @LMGJewelry
For the Musician Dad
If you grew up listening to dad humming a tune or strumming a guitar, then this personalized guitar pick will become his most prized possession.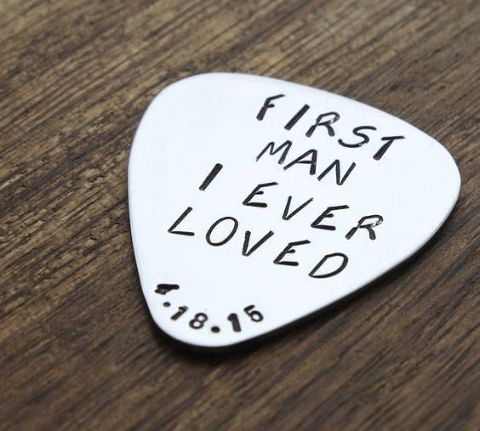 Guitar Pick / etsy @sierrametaldesign
For the Seadog Dad
This custom and personalized model wooden boat will show your dad that you know how much he loves his time on the water almost as much as he loves you.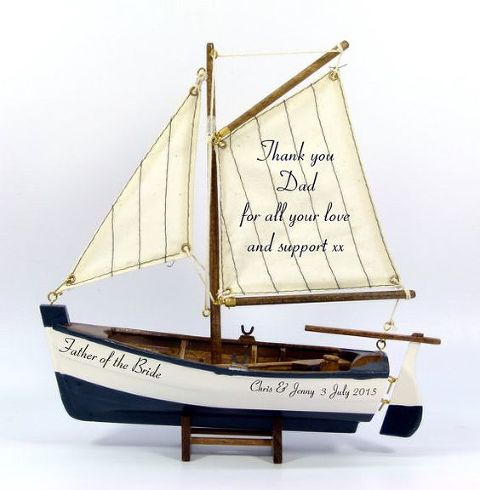 Wooden Model Sailboat/etsy @NeptuneNauticals
For the Family Man Dad
For the dad who never missed a recital, game or school play and always made sure a family photo was taken any chance he got, this laser engraved rustic-style photo on a wooden round will ensure his memories last a lifetime.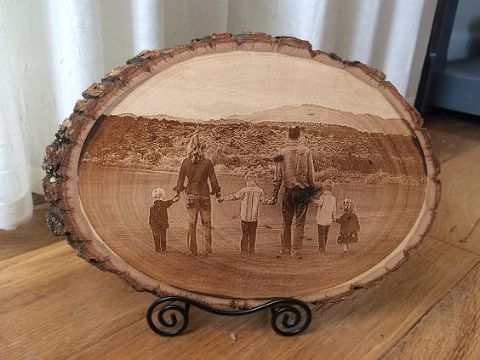 Rustic Engraved Family Photo on Wood Round/etsy @SweenksCustomLaser
For the Long-Distance Dad
These days, many families settle in all different parts of the country because of college, careers or other life commitments. Remind dad that no matter how far you both may be, he's never far from your thoughts with this rustic-inspired decorative pillow.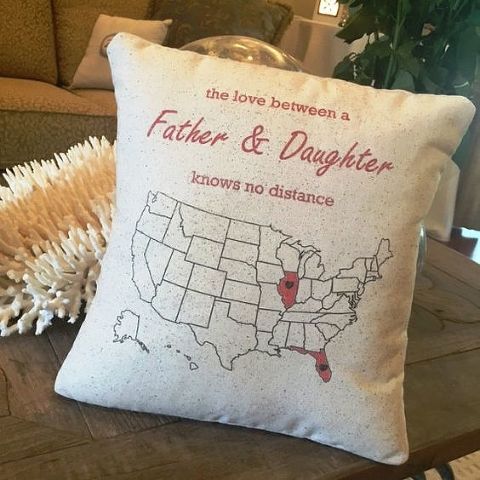 Rustic Decorative Pillow / etsy @JoellesCorner
*This post utilizes affiliate links which may generate a small commission from clicks that result in a purchase. Purchasing through these links helps support future website projects.