Planning a wedding can rekindle the connection with your father (or father figure). He plays an important role from walking you down the aisle to sharing a special dance during the reception to giving a hopefully not to embarrassing toast.
From the traditional father to the dad who may live far away and everyone in between, we've rounded up 10 thoughtful gift ideas ideal for that important man in your life.
For The Businessman Dad
A personalized tie patch is discreet yet close to his heart during all those long meetings and throughout his endless email queue.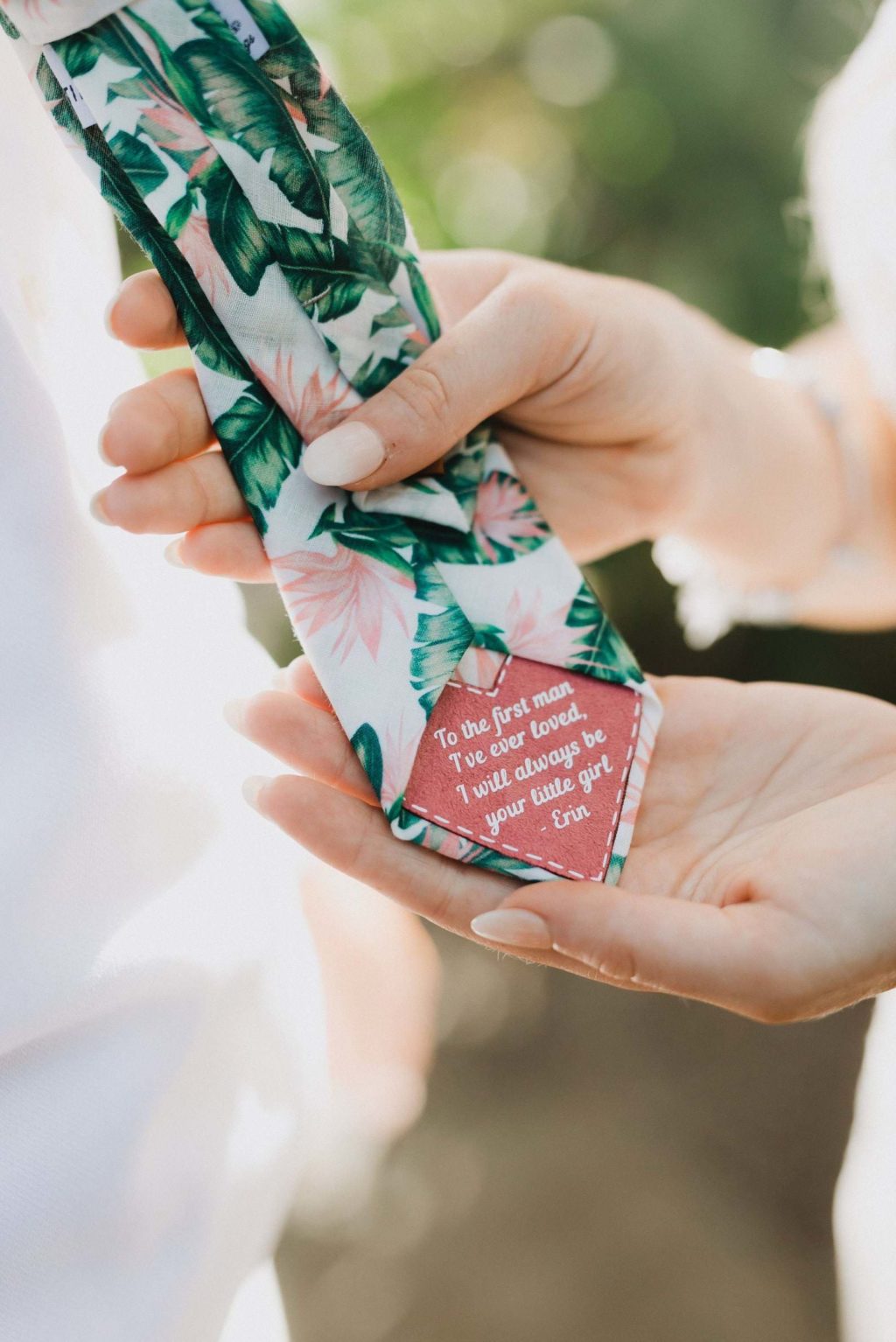 Tie Patch with Custom Message | Daribee Store Etsy Starting at $12.60
For The Sentimental Dad
This 8×10 photo can be customized to represent you and your father, including a custom quote.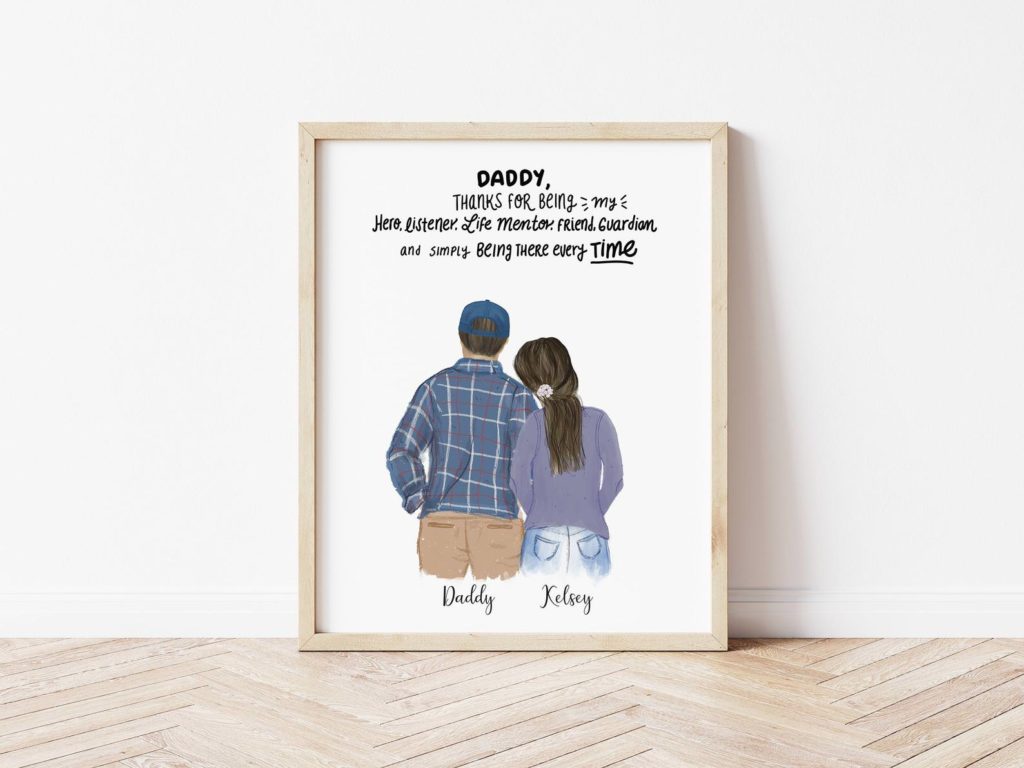 Personalized Daddy/Daughter Drawing | CatiaCreative Starting at $19.99
For the Traditional Dad

Remind your father that you're still "Daddy's Little Girl" with a special gift that he can wear on your wedding day.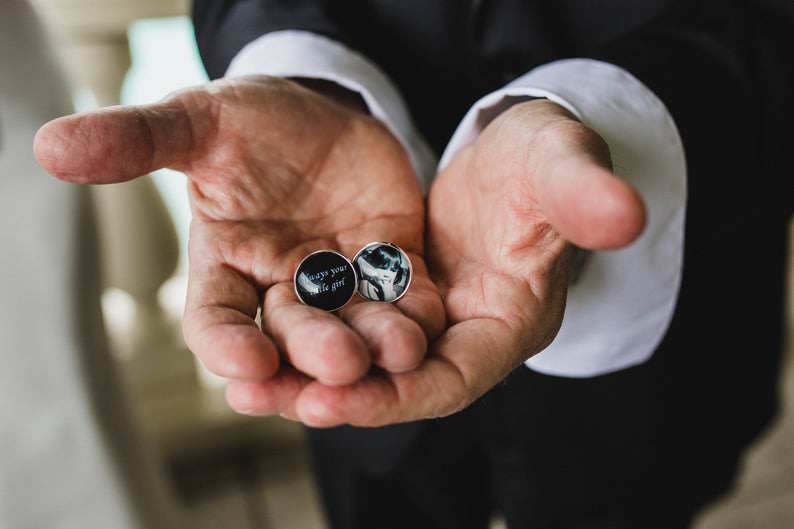 Personalized Photo Cufflinks | Now That's Personal Etsy $28.95
For the Golf Pro Dad

Gift dad a lucky set of personalized golf balls, and he just may hit a hole in one!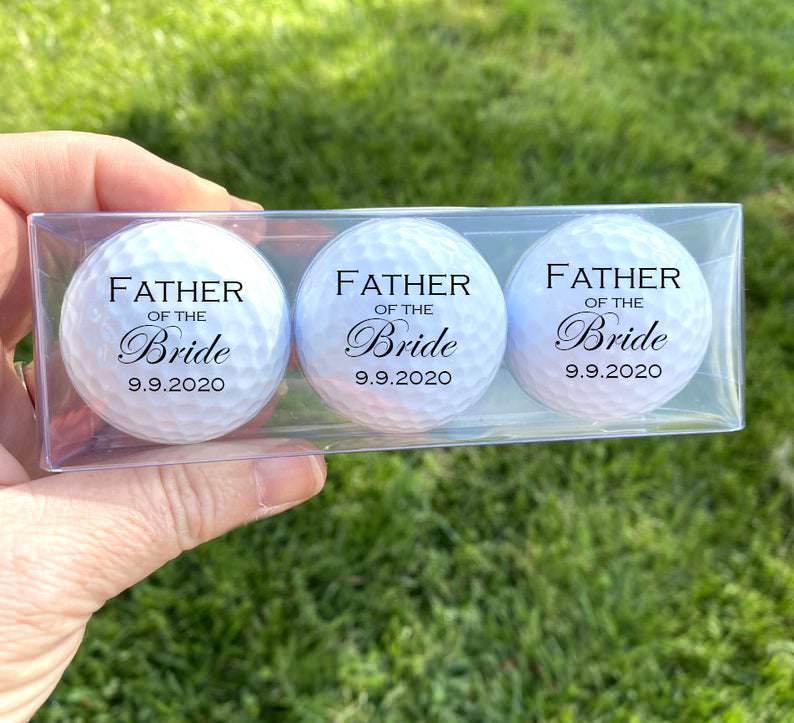 Custom Golf Ball Set | Now That's Personal Etsy $19.95
For the Grillmaster Dad

Summer is dad's time to shine. Make sure that everyone knows who's in charge during your next BBQ.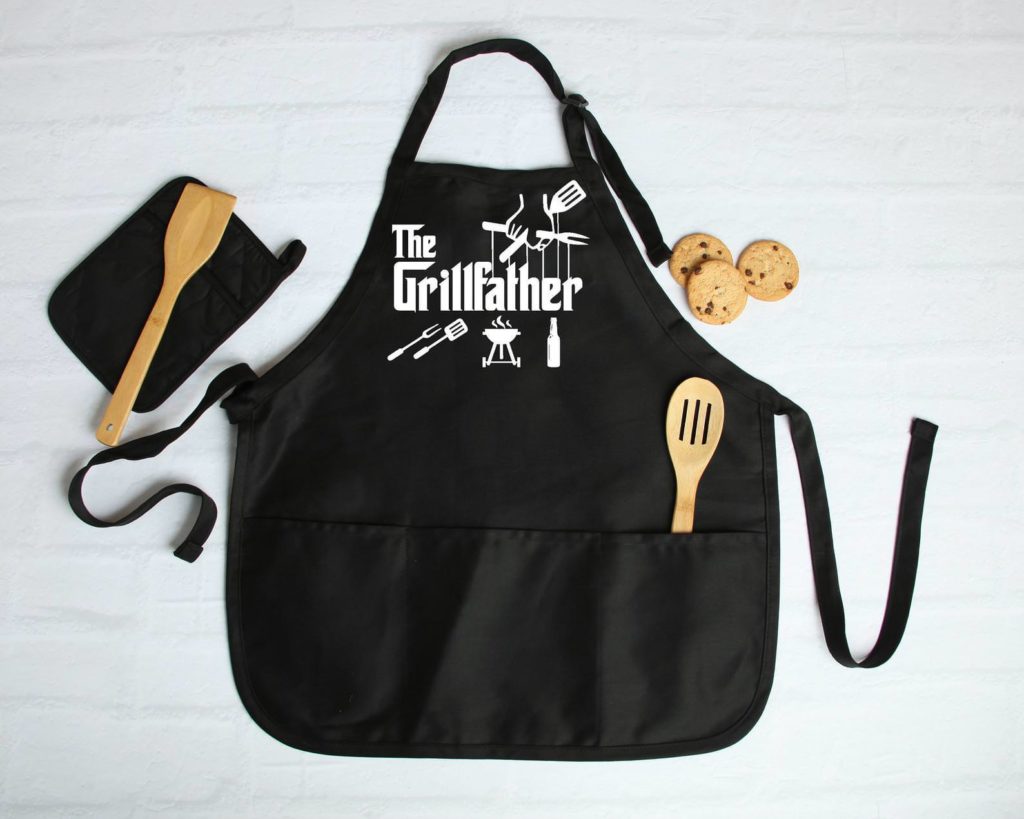 Grilling Apron | Emma Boutique CA $24.15
For the Funny Shirt Dad
If your dad is known for his sense of humor he'll literally LOL when he unfolds one of these t-shirts.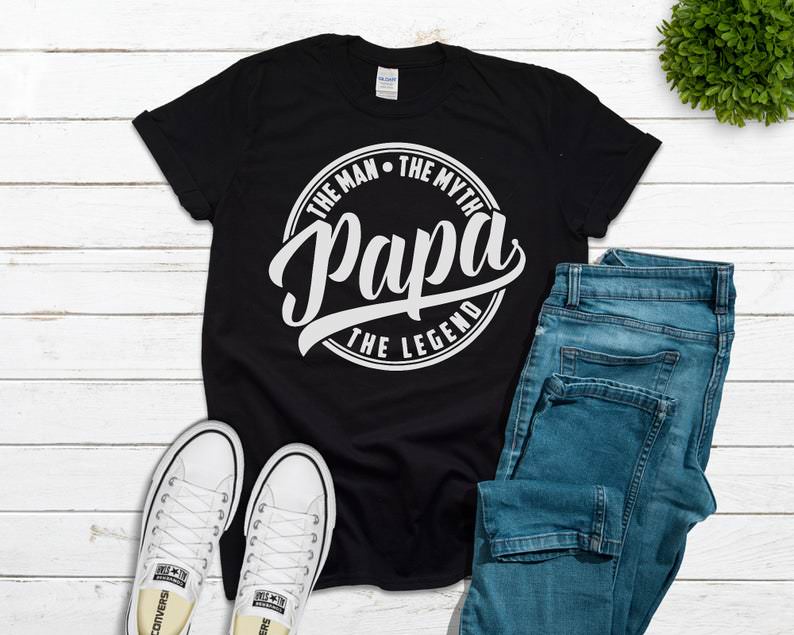 Papa T-Shirt | Eskimo House Gift Shop Starts at $19.32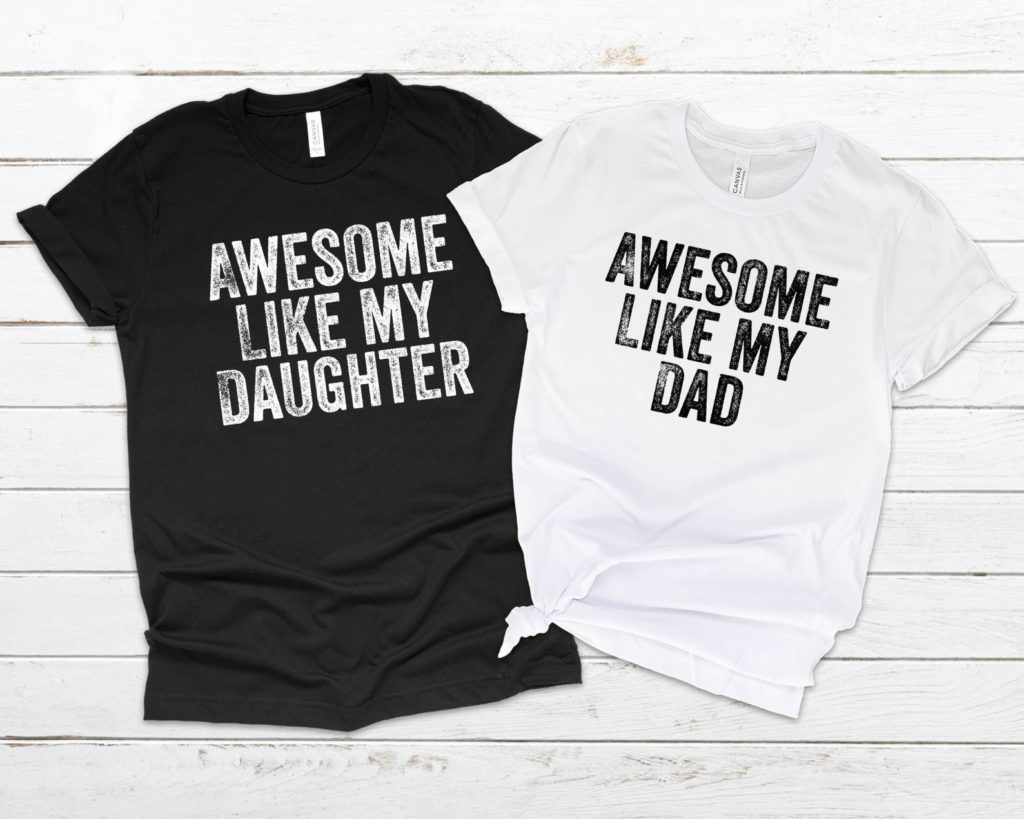 Awesome T-Shirt | Me Branded Starts at $23.99 (Ships from FL)
For the Teary-Eyed Dad
Let dad know how much he means to with these custom handkerchiefs which will come in handy during the sweetest parts of your ceremony.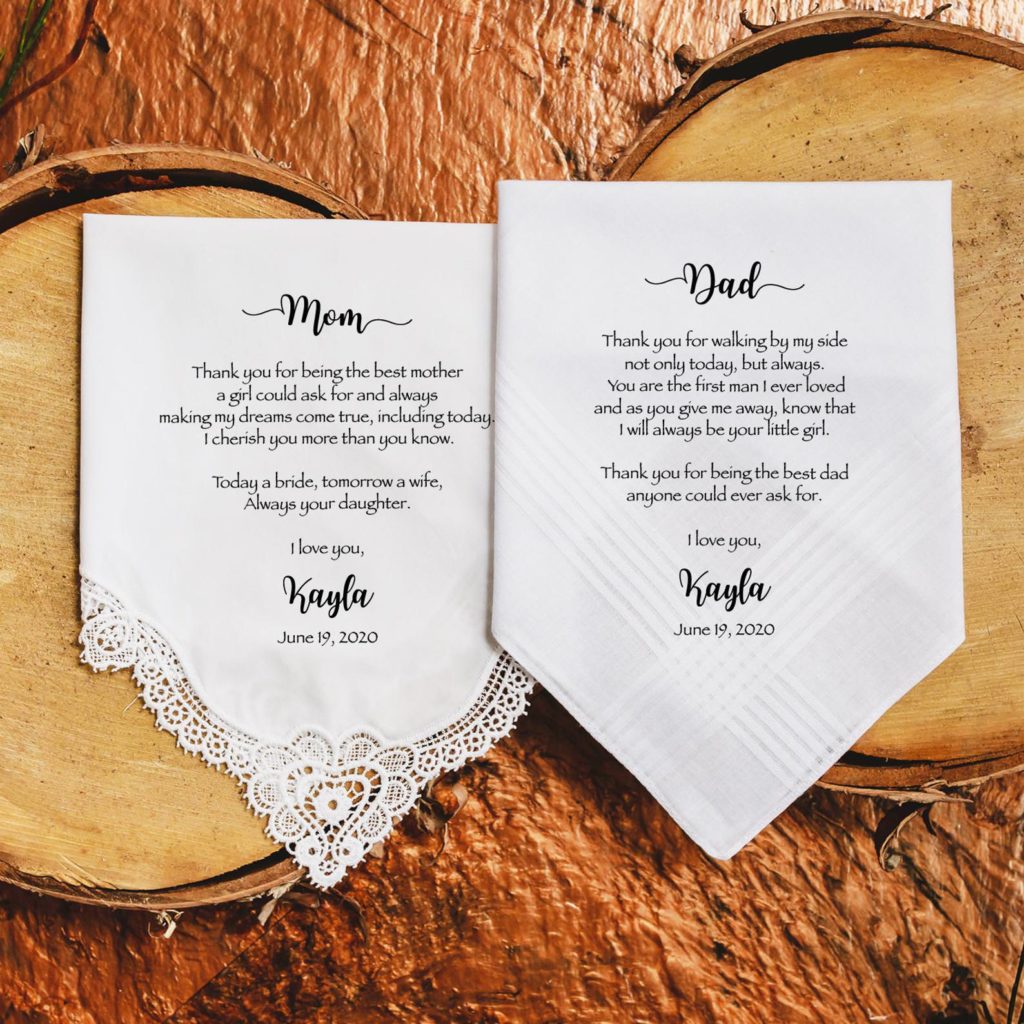 Personalized Handkerchief | Peonies And Bells Starts at $19.97
For the 5 p.m. Dad
Elevate your dad's at-home-bar with this customized decanter perfect for favorite bottle of whiskey, bourbon, or scotch.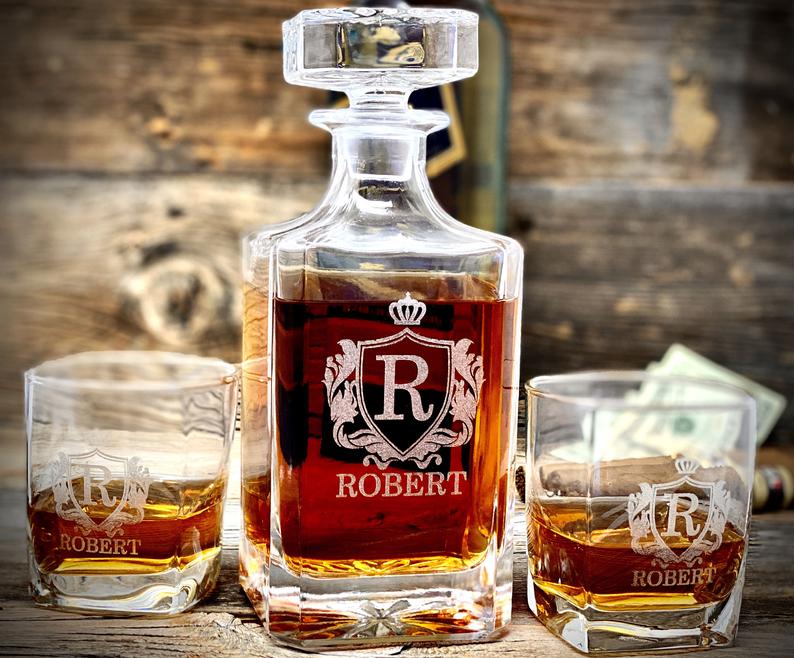 Monogrammed Whiskey Decanter | His Corner Starts at $25.47
For the Gadget Obsessed Dad
This handmade charging station organizer features a streamlined design to hold multiple electronic and non-electronic items on your counter or bedside table, keeping everything in its place. Add a personal touch to the birch plywood stand with a monogram engraving.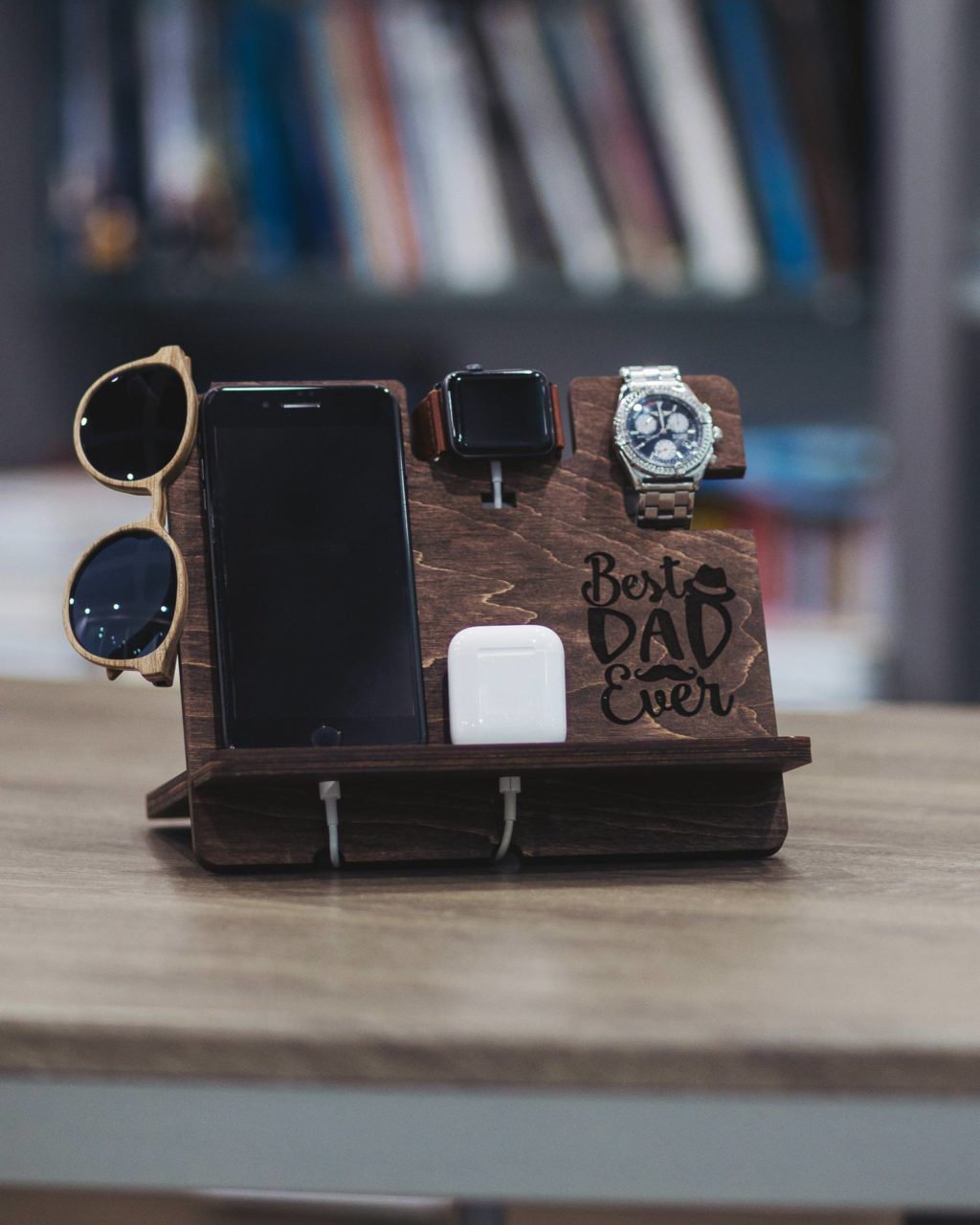 Cell Phone Charging Station | Enjoy the Wood $34.50
For the Military Dad
This handcrafted 50 caliber bottle opener is made by military veterans, professionally powder coated( not spray painted), and features industrial strength hand polished brass, giving it an extra shine. It was also featured on Shark Tank.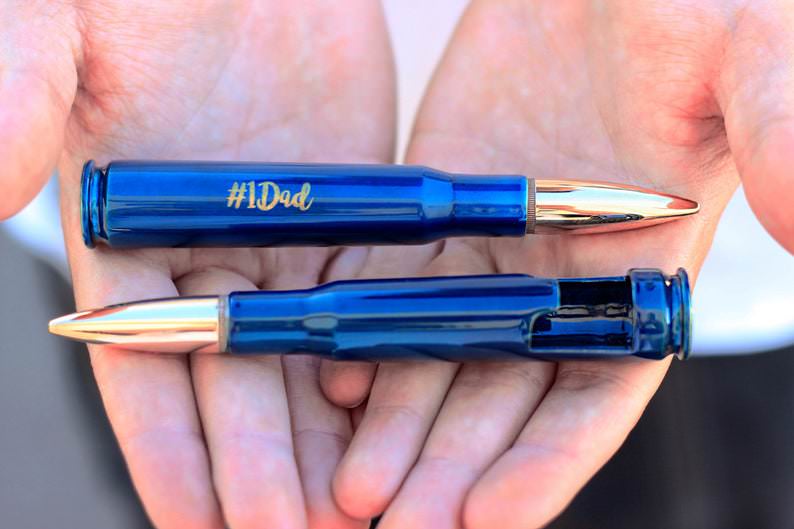 Customized Bullet Bottle Opener | Bottle Breacher Starts at $31
For the Note-Leaving Dad
Remind Dad how how much you care for him with this stainless steel wallet insert with customizable message.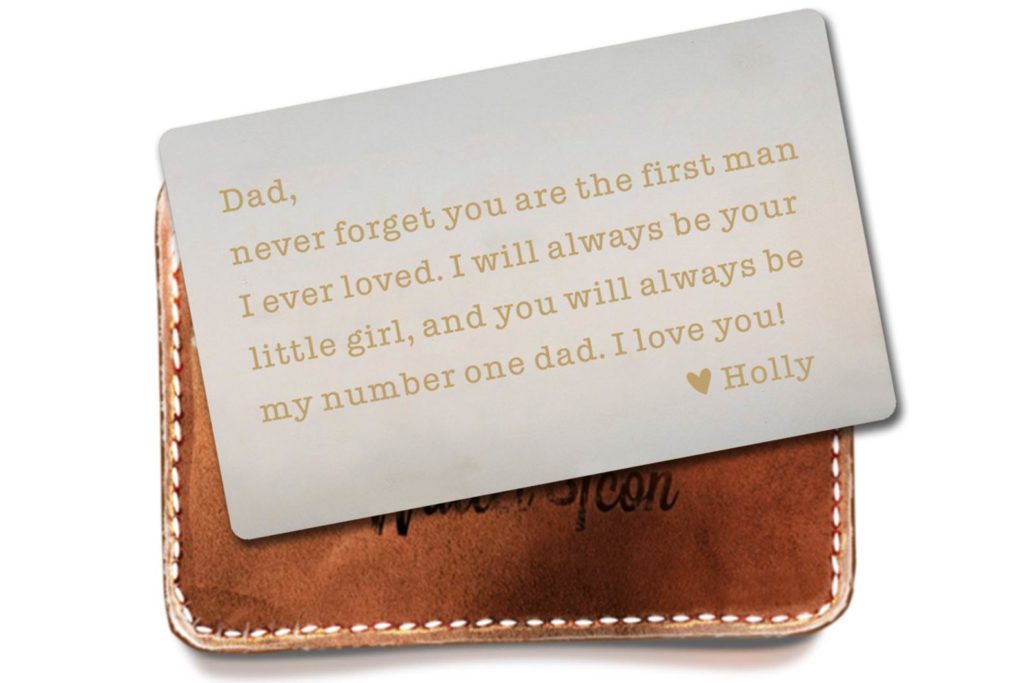 Personalized Wallet Insert | MPAmazingDesign Starts at $14.99
For the Future Father-In-Law Dad
Don't forget your soon-to-be dad this Father's Day with this customizable coffee mug.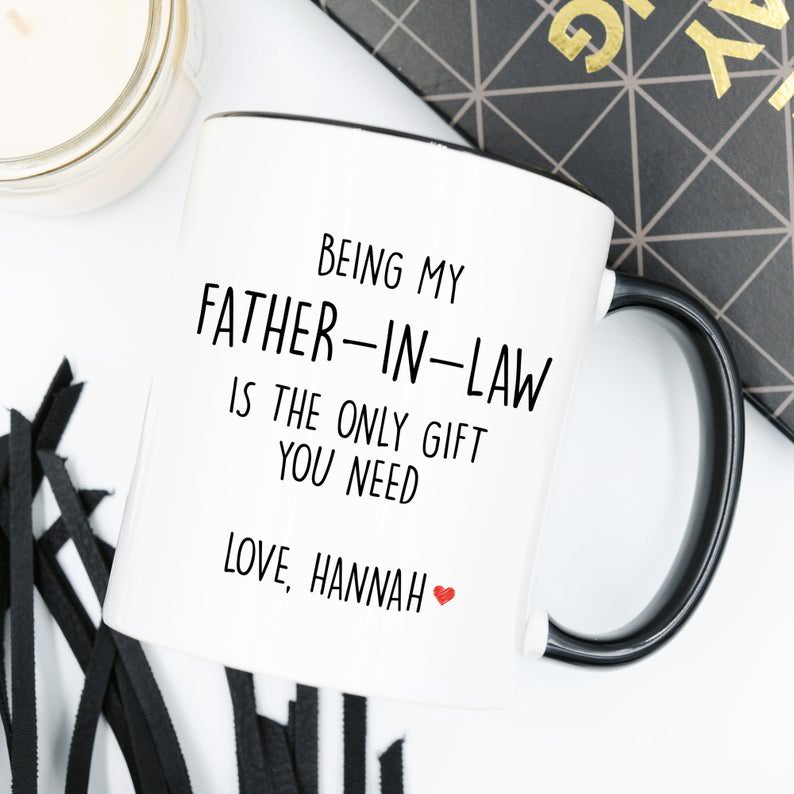 Personalized Father-in-Law Mug | YouNique Designs Store Etsy Starts at $14.98
*This post utilizes affiliate links which may generate a small commission from clicks that result in a purchase. Purchasing through these links helps support our female-owned business.