An engagement is supposed to be a happy and enjoyable time, and working with Winsor Event Studio allows the brides and grooms to have a unique, personalized, hands-on experience while planning this most special day. Couples can be as involved in all of the nuances of planning as they desire, and the planning process is tailored to accommodate anyone from a busy client preoccupied with work or school, to a DIY-loving client who has the time and energy to devote to the tasks.
---
---
What We Offer:
We offer custom event planning and coordination for stylish weddings, memorable social events, and unique nonprofit fundraisers.
---
Our Wedding Style Is:
Ultimately our styling is reflective of our clients, and our goal is to create events that are uniquely personal to each couple. We want the guests who experience each wedding to say "Wow! This wedding is so [bride] and [groom]" because it's really about them and not us.
Our Personality Is:
We are creative, organized, and responsive – three key traits that any good planner and designer should possess. Our team works well under pressure and loves to handle the logistics of the big day, but we also seek to be an ally and asset for our clients, so they can turn to us with questions and ideas and know they will be heard and guided through a fun planning process.
---
What Inspired Us to Start Our Business is:
Our team consists of professional, creative, and resourceful women who have always had a passion for weddings and life's special moments. We met socially throughout the course of a decade and ultimately joined forces to create a powerhouse team whose goal is to provide a personalized event planning experience in Tampa Bay and beyond. Collectively our workforce experience has always been centered around the events industry, with a focus on the balance between good business and creative vision.
---
We Love Being a Part of the Wedding Industry Because:
Weddings are a labor of love (truly) because so much work goes into them but ultimately the memories are what makes it all worthwhile! We want our clients to be able to enjoy the process and have incredible memories to look back on! Seeing our happy couples at the end of each event (and often again after that, because they many times turn into good friends!) reminds us why we do what we do.
---
What Makes Our Business Stand Out From Other Vendors Is:
We strive to personalize every event to reflect our clients in a way that leaves memorable impressions and stressless experiences. We are also budget-conscious throughout the process, helping to guide our clients to make decisions that are a perfect fit both stylistically and financially.
---
One Thing Most Couples Would Be Surprised to Know About Us Is:
Some couples may not know that I have a Master's degree in Guidance and Counseling with a Bachelor's degree in Psychology, both of which come in very handy when working with couples and helping them navigate the stresses that come with planning their wedding.
---
Our Pricing:
Just as each wedding is unique, we know our clients' needs are unique as well. We offer completely customized planning services instead of cookie-cutter packages. Clients are able to select from a complete range of services, for as little or as much planning assistance as desired.
Winsor Event Studio Reviews from Marry Me Tampa Bay Couples:
Marry Me Tampa Bay curates the below reviews from real couples whom we've personally interviewed. As Tampa Bay's most trusted wedding planning resource, these reviews are 100% accurate and aren't created by fake accounts.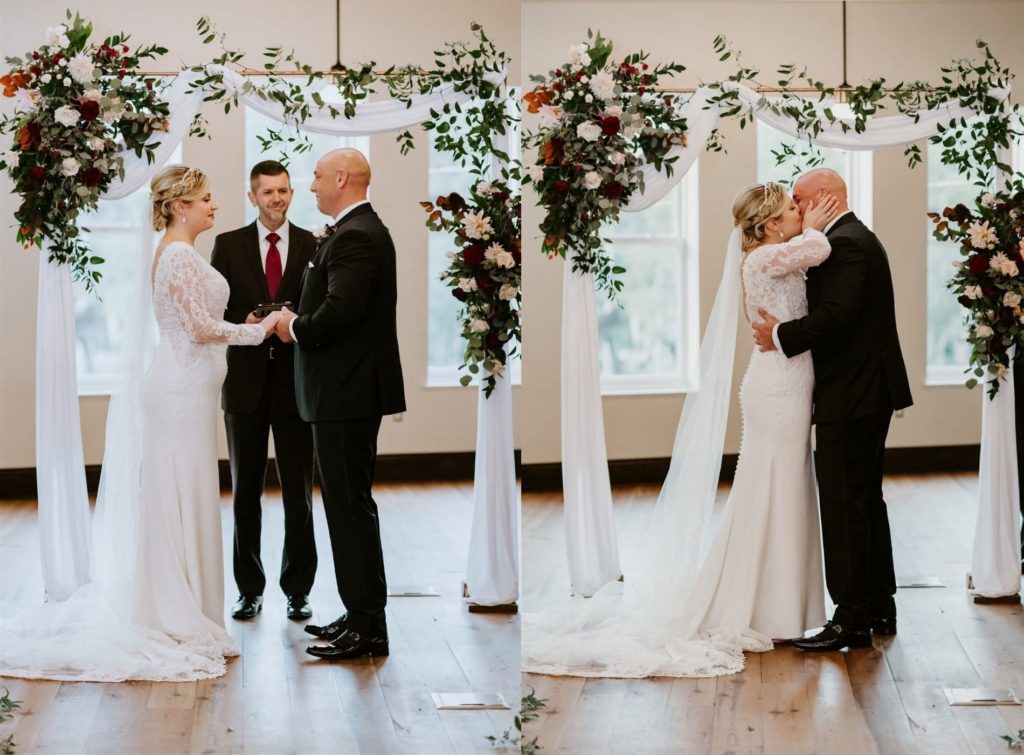 We wanted someone who exemplified organization, know-how, creativity, and a boss!
My mother-in-law worked with Christi of Winsor Event Studio on a prior event/fundraiser. When we had to last-minute reschedule, she recommended we go with Christi. We couldn't have asked for more! So much went on behind the scenes that I didn't know about (and some lovely surprises on the day of, like the signature drink she created that was named after our dog) – if anything went wrong, we didn't even know about it! Christi was so organized and put together, with complete management of the day. It was a blessing!
-Danielle and Ryan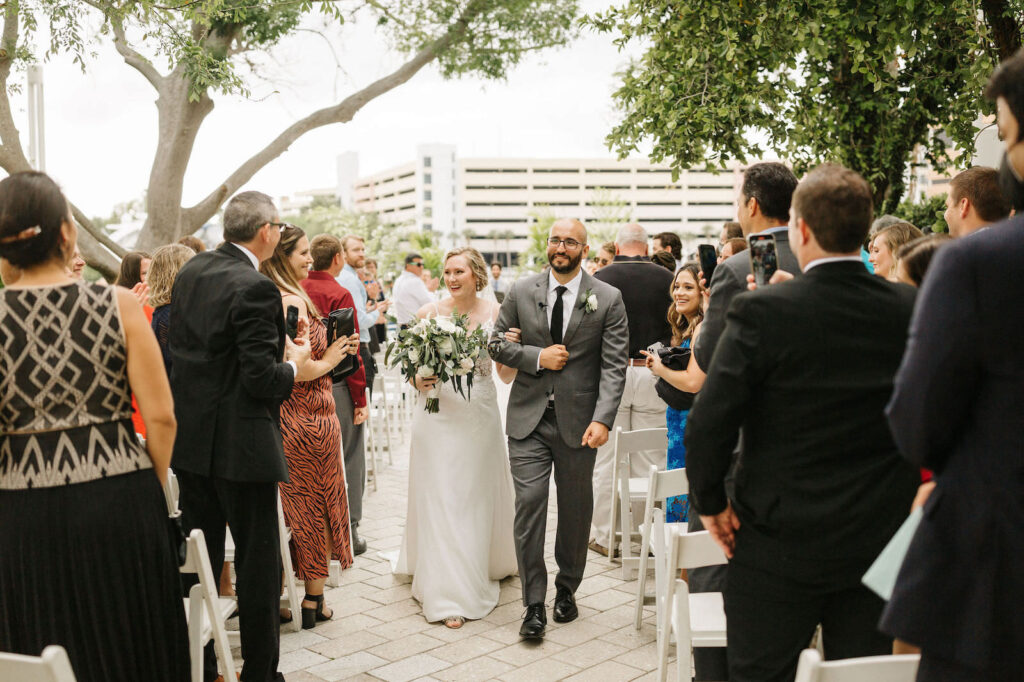 We wanted to work with someone who was organized and who would work with us to create a wedding tailored for us. We had a great personal recommendation and upon meeting Christi we knew she was the perfect planner for us. Winsor Event Studio has the absolute best service, and I would recommend them to anyone. I had high expectations for Winsor Event Studio and yet they still exceeded my expectations.
-Jen and Vince
---
---
As Seen on Marry Me Tampa Bay