At Get Out! Custom Travels, we're all about creating the most magical honeymoon experiences for couples who want a unique blend of luxury and authenticity. We get that you're both busy professionals, and we're here to make sure your honeymoon is full of joy and new experiences. Our team is on a mission to help you celebrate your love story in the most incredible way possible. With our global network of connections, we can turn your honeymoon dreams into unforgettable moments. Let's embark on this adventure together, and let your love story unfold against the backdrop of the world's most stunning destinations.
---
---
What We Offer:
We specialize in custom bucket-list style honeymoons around the world.
We also offer the following experiences:
Ocean and river cruises
All-inclusive resorts
Yacht charters
Guided vacations
---
What Inspired Us to Start Our Business is:
What fuels my passion for this business is my unwavering love for exploring new destinations and embracing the richness of diverse cultures. It was this deep-seated wanderlust and desire to share the world's wonders that inspired me to create Get Out! Custom Travels. I wanted to invite others to embark on incredible journeys, just as I have. Believing wholeheartedly in the art of traveling well, I've nurtured relationships with some of the world's most exceptional travel partners. This way, I can offer my clients not just a honeymoon, but an unforgettable and elevated experience. Each journey we curate is a reflection of my dedication to helping others discover the world, forge meaningful connections, and create cherished memories.
---
Our Personality Is:
At our travel agency, we've got a personality that's all about infusing luxury with heart. To us, luxury isn't just about fancy accommodations; it's about staying in stunning properties worldwide, diving deep into local culture, savoring mouthwatering dishes, and having the freedom to explore at your own pace. You won't find any pretentiousness here – we're all about comfort and feeling like you truly belong wherever you are. What makes us truly special is our dedication to social and environmental sustainability efforts through the suppliers we choose to work with. Our goal is to craft honeymoon experiences that combine the best of luxury, authenticity, and responsible travel, ensuring your once-in-a-lifetime adventure is not just memorable but also meaningful.
---
We Love Being a Part of the Wedding Industry Because:
Honeymoons hold a special place in my heart because they mark the beginning of a couple's lifelong adventure together. It's that magical moment where love, excitement, and the promise of endless exploration come together. Crafting these intimate journeys is a privilege, as I get to play a small part in creating beautiful memories for couples as they step into this new chapter of their lives. It's one of the most rewarding aspects of my work!
---
Our Pricing:
For custom itineraries, our Design Fee starts at $500. This fee includes designing the itinerary, booking the different components of the trip, and making sure you have the latest travel restriction information. You'll have access to our pre-travel concierge for restaurant and spa reservations, and we will assist as best as we can for any pre-departure requests.
---
Our Associations/Awards: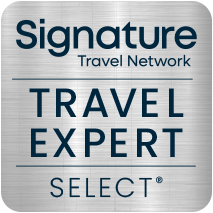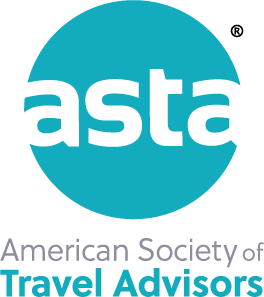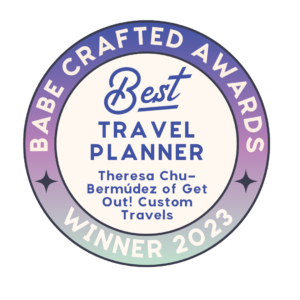 ---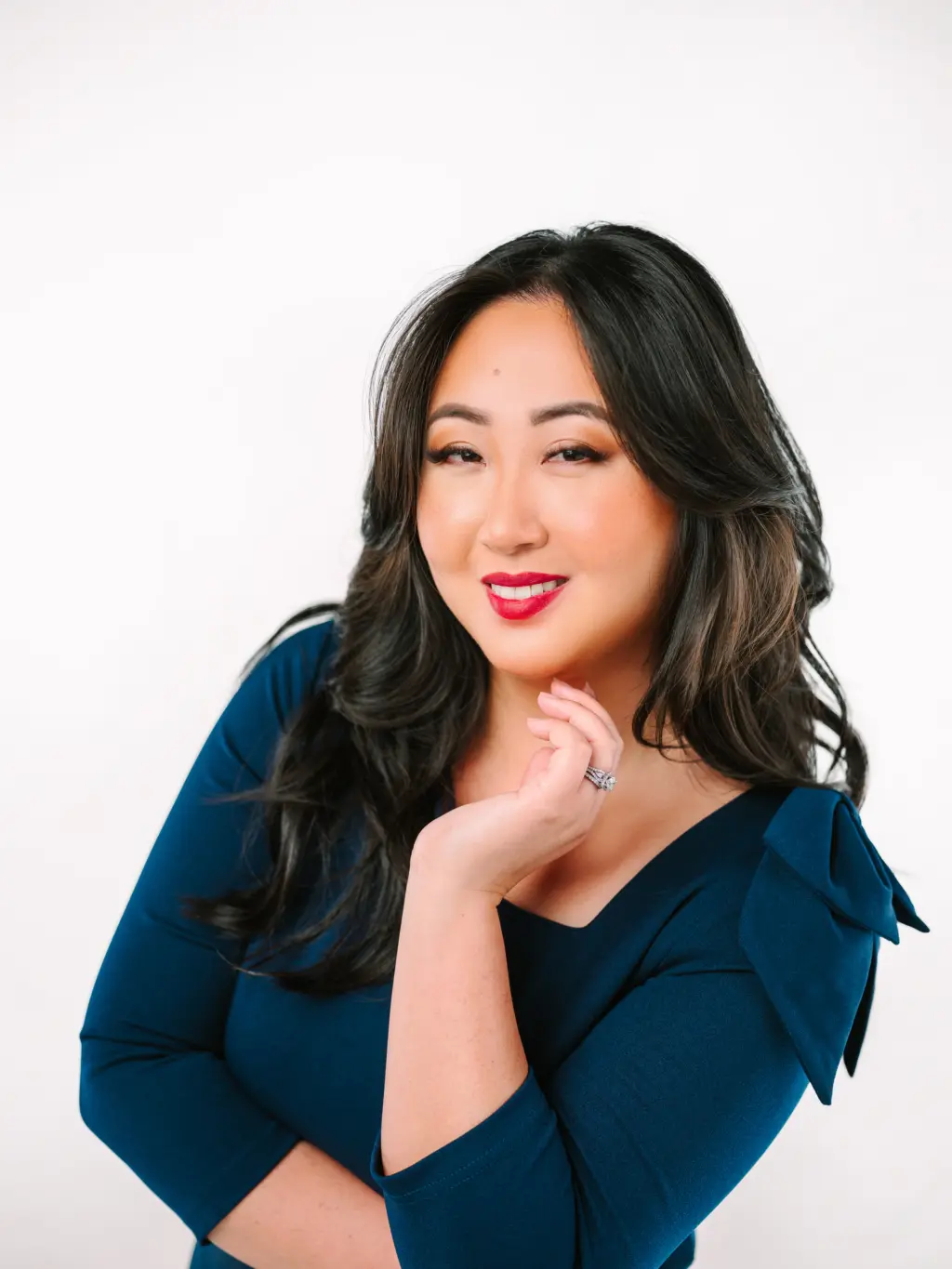 Meet Theresa Chu-Bermudez
---
---