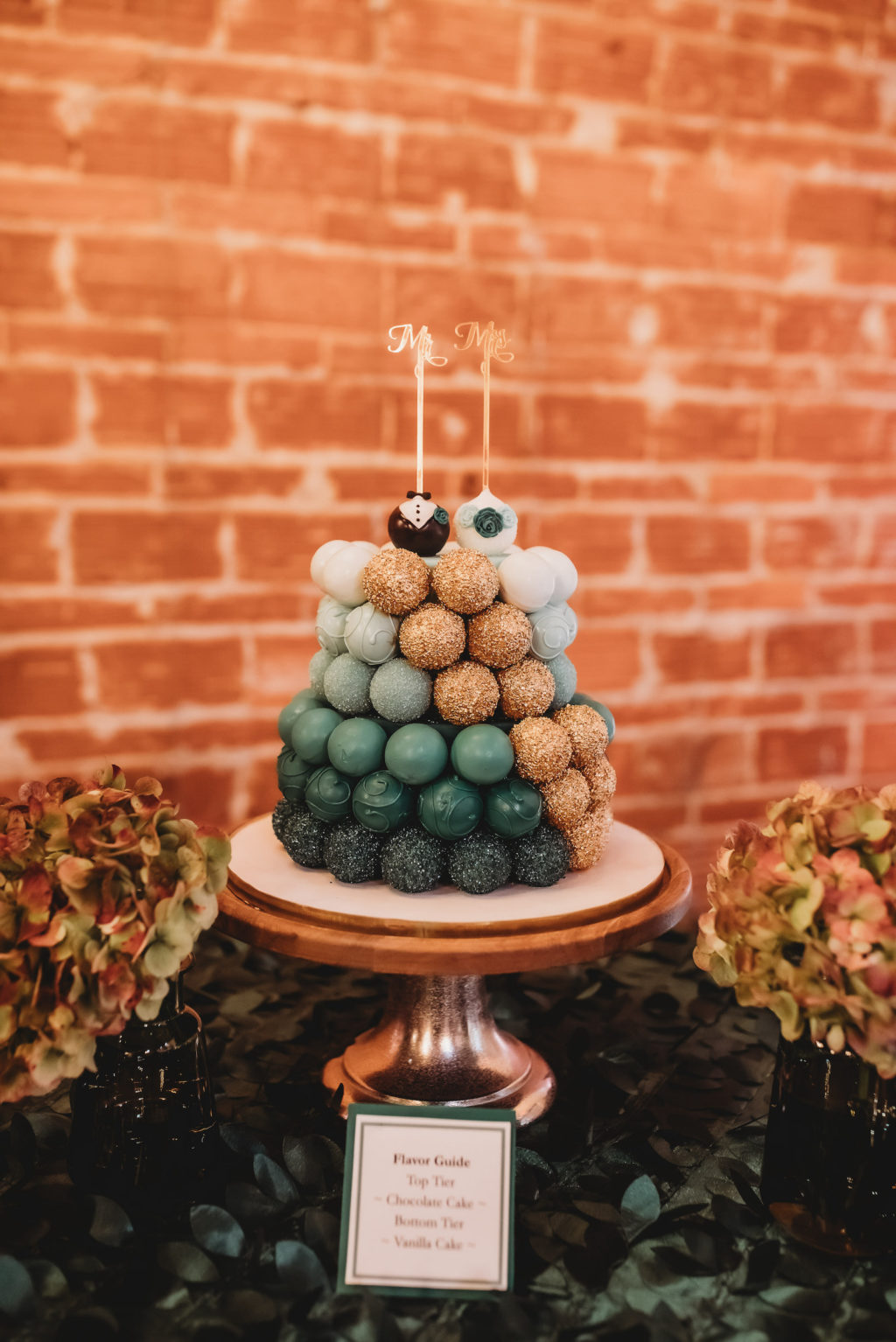 I saw a picture of Sweetly Dipped Confections ombre cake pop cake on NOVA 535's Facebook page and knew that was the unique piece we were looking for.
We hired Sweetly Dipped Confections for something different. There were a lot of options for flavors, colors, decorations. Brandi was quick to answer questions and very helpful in providing options and designs that would match our theme.
-Megan and Martin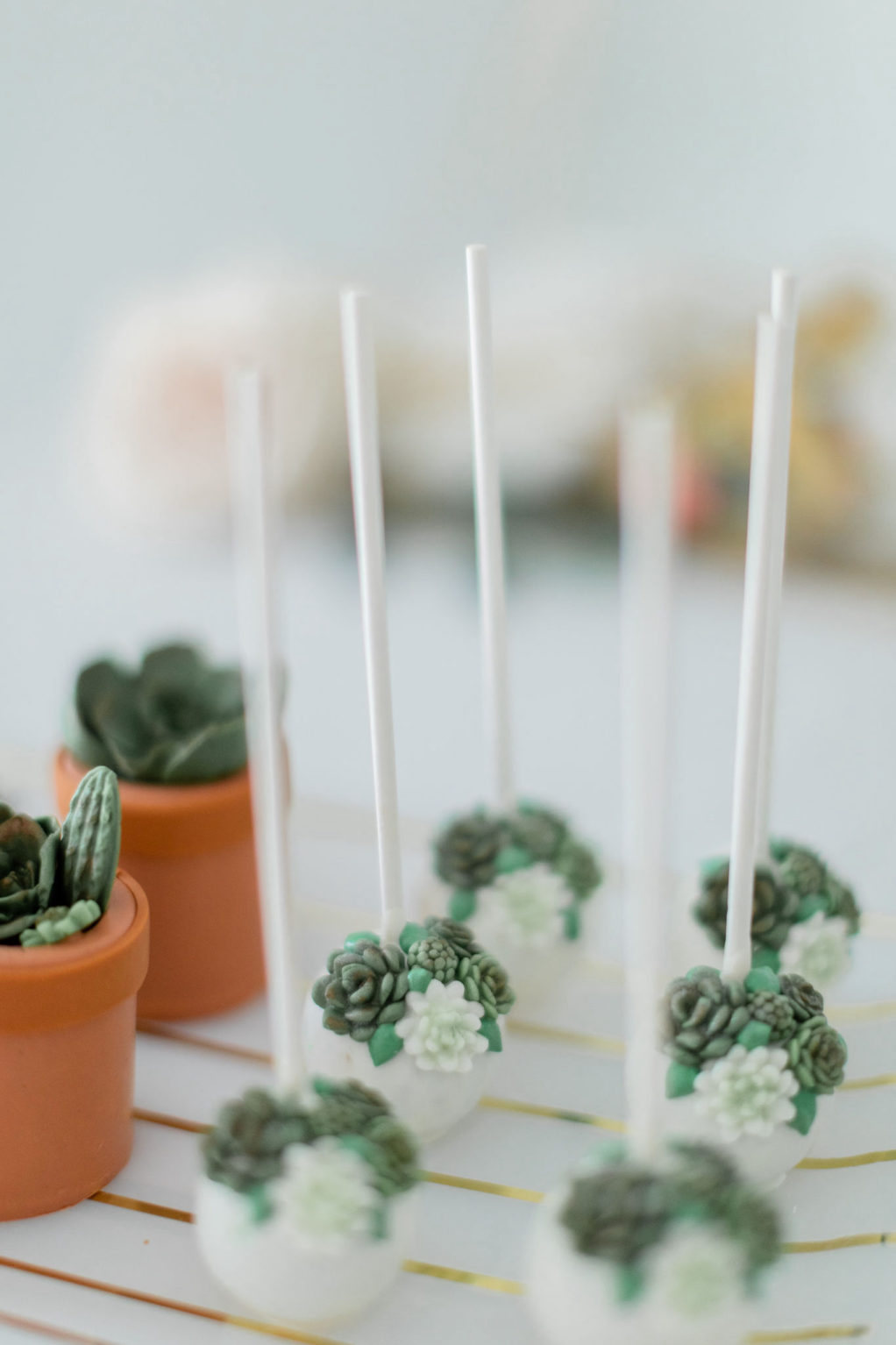 The dessert bar was a fun part of the day. We had multiple guests with different allergies. I thought the dessert bar was a cute way to make sure everyone could get something that they are able to eat.
We hired Sweetly Dipped Confections to create beautiful pieces for us. The cake pops were amazing! We had traditional cake pops to look like succulent clusters and flipped cake pops to be potted succulents. In addition, we had a cookie cake as our main cake that was flown in from New Jersey and was gluten-free chocolate chip cookie. Lastly, we had sugar cookies featuring our succulents, Mr and Mrs, and our names.
-Tori and Blake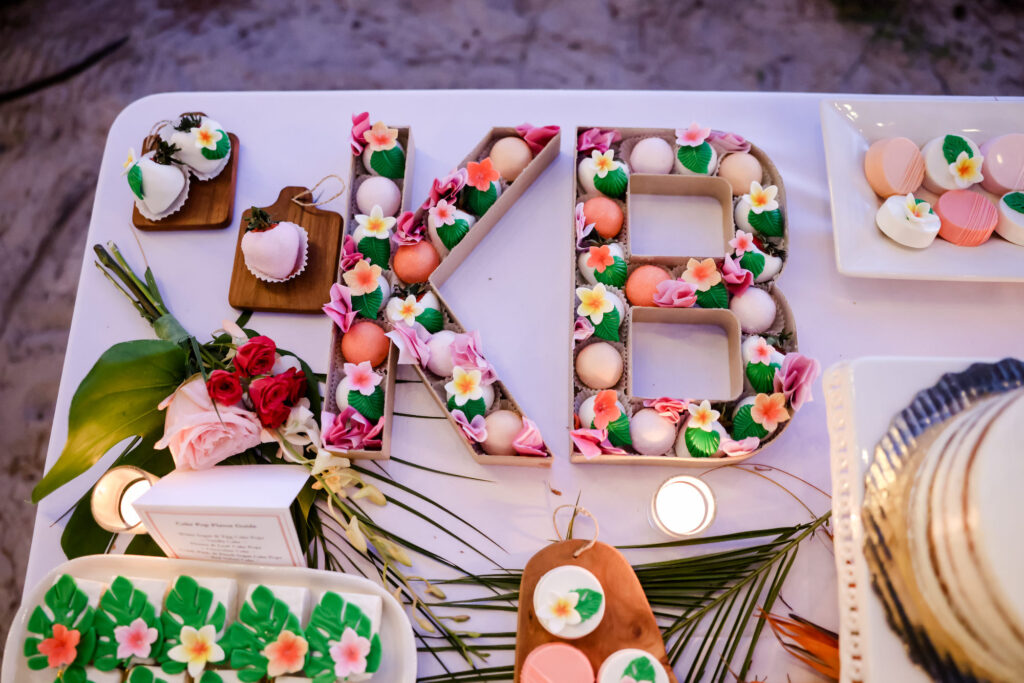 We wanted something outside of a traditional wedding cake, so our planner recommended Sweetly Dipped Confections. We looked at Brandi's work on Instagram and were absolutely blown away!
We had an assortment of different treats like chocolate-covered strawberries and rice crispy treats, decorated with a tropical theme. We also had some of them arranged in our initials which we thought turned out amazing. Due to our wedding taking place the day before Easter we also had her do Easter egg-shaped cake pops, which were super cute!
-Kate and Brent