Odessa – The Barn at Crescent Lake offers authentic, rustic charm and features a beautiful vintage barn by the lake with chandelier lighting, three unique ceremony locations, a beautiful bridal cabin and groom's lodge, old-fashioned lawn games and so much more. Whether it's rustic, country or vintage chic, our exquisite lakefront surroundings offers a picture perfect setting for your wedding, accommodating intimate or large weddings.
The All Inclusive Wedding Packages are designed for the couple who wants a completely stress free wedding experience. What better way to do so than to leave all the details to us! We take care of everything from officiant, planning, cake, catering, entertainment, décor, flowers and so much more!
With the incredible variety of spaces and topographies, there are so many different ways to utilize the property and make your wedding day spectacular! Contact us today for a private tour of our breath-taking venue!

[pp_gallery id="52940″]Maximum Capacity: 1,500
Waterfront: Yes, Lakefront on Crescent Lake
Outdoor Ceremony/Reception Space: Yes
On-site Catering: No
Off-site Catering: Yes
Extra special touches: Wedding coordinator included in all packages, offer both facility rental and all-inclusive packages, only 1 wedding held per day, exclusive access to the venue for your wedding day
What makes our wedding venue unique: Lakefront, 3 different options for wedding ceremony, only 20 minutes from Downtown Tampa (close access to airport and area attractions), breathtaking fully furnished bridal cabin and rustic groom's lodge, Tampa Bay location for over 65 years, 2,400 sq. ft covered barn equipped with electricity, kitchen and bar area,
Website | Facebook | Twitter
9612 Crescent Dr, Odessa, FL 33556
(813) 920-1948
Featured Barn at Crescent Lake at Old McMicky's Farm Weddings on Marry Me Tampa Bay: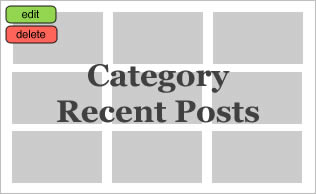 Barn at Crescent Lake at Old McMicky's Farm Reviews From Marry Me Tampa Bay Couples:
"We knew we wanted an outdoor wedding with a barn to have our reception in. We absolutely fell in love with the Barn at Crescent Lake at Old McMicky's Farm because it had everything we wanted in a venue – a barn to have our reception in, a beautiful property and a gorgeous lake for the backdrop of our ceremony. Old McMicky's Farm had everything we were looking for in our wedding venue. The barn itself is a mixture of rustic/chic/elegance, which was the theme of our wedding. We absolutely loved the lake, the grounds are gorgeous and the property is very well maintained. The staff did an amazing job setting up for our wedding and making sure everything was in its place and exactly where we wanted it to be. We were very impressed by how well organized they were on our wedding day." -Valerie and Andy | Rustic, Blush, Ivory and Coral Barn at Crescent Lake Wedding
"The Barn at Crescent Lake was the PERFECT venue. It is beautiful and exactly what we have always wanted for our wedding. The atmosphere, the variety of locations you can choose for your ceremony, and I love the employees, they made it special! Also, it has meaning since we have taken our kids there and we visited the farm ourselves as children." -Brittany and Jacob | Rustic, Country Barn at Crescent Lake Wedding
Exclusive Marry Me Tampa Bay Promotion:
If you book your wedding during your Site Tour, you will receive a special Engagement gift of your choice. We are very excited to be a part of your big day and ready to make all of your wedding dreams come true!
As Seen on Marry Me Tampa Bay