I started out as a DJ. But my passion quickly became creating an extraordinary event from start to finish, not just from behind the mixer.
[pp_gallery id="52829″]
Our wedding entertainment style is:
Friendly, reliable, professional and experienced people who work hard to give you more than you expected.
Our personality is:
Friendly, fun, upbeat and professional.
We love providing entertainment for weddings because:
I love watching clients come to me with a vision and creating something even better than they imagined.
What sets us apart from other entertainment vendors is:
It is my greatest honor to provide excellent service at competitive prices, while creating an extraordinary event. Because the best events are the extraordinary ones!
Our pricing is:
Please call or message for pricing.
In addition to music, we also provide:
Gabro Event Services provides Custom GOBO Monograms, Pipe and Drape, Up-Lighting, Full Decorations, premier DJ and Emcee service, Rentals and more!
Website | Facebook| Pinterest | Instagram
---
---
Featured Gabro Event Services Weddings on Marry Me Tampa Bay: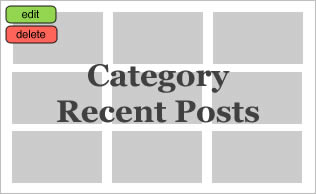 View More Gabro Event Services Weddings
---
Gabro Event Services Reviews From Marry Me Tampa Bay Couples:
"What didn't we get from Gabro Event Services? From all of our gorgeous florals to our chic ghost chairs to the candles that lined the ceremony walkway candles, just about everything besides the cake was from Gabro. We truly were blown away by their services and hands down felt as though they nailed every single idea I had. They exceeded all of my expectations!" – Brittany and Daniel | Romantic Maroon and White Downtown Tampa Wedding
"Gabro Event Services was our go-to vendor for all the extra moving parts we needed to put on the wedding of our dreams. The team from Gabro delivered and assembled the generator for the band, perfected the uplighting, brought in all of the tables and chairs, and pieced together the black and white checkered dance floor!" Noelle and Dave | Whimsical Blush and Champagne Waterfront Backyard St. Petersburg Wedding
"We hired Gabro because they were a preferred vendor of Hyatt Clearwater Beach, and their prices were absolutely unbeatable. We rented gold chiavari chairs and a checkered black and white dance floor for the wedding reception. Everything meshed together so well, and we were more than pleased with the service!" -Amelia and Nathan | Black, White, and Gold Old Hollywood Inspired Wedding
"My vision was something neutral, pure, and stunning. I was really impressed with all of the events that Gabro Event Services had been a part of, and I believed so much in their talent that I knew I wanted them as a vendor on our special day. They went over and beyond our expectations and beyond their responsibilities. Aside from nailing our vision, they were very professional, personable, and organized. We absolutely loved all of the work they did. Our favorite part? The flowers! They were fabulous, beautiful, stunning, and breathtaking! Gabro Events did more than we could ever thank them for!" Silvana and Justin | Luxurious Green and White Floral Filled Clearwater Beach Wedding
"I wanted to have a wedding reception that was inviting and fun to be a part of, but that people took a step back and said "Wow!" I think we accomplished that with the help of our wedding vendors. They helped us choose our wedding reception flowers, lighting and décor for the room. I honestly didn't realize what all went into that, and was amazed at how much our planner and her team were able to take my concepts and perfect them. The room was warm and pretty with the uplighting and I loved our GOBO from Gabro Event Services!" -Morgan and Tyler | Elegant Pink and Ivory Downtown Tampa Wedding
---
---
As Seen on Marry Me Tampa Bay