Breathtaking. Artistic. Storytelling.
I am passionate about providing a unique experience for you and your fiancé, dedicated to producing a film catered to your style and story as a couple, and enthusiastic about the opportunity to work alongside you to create something breathtaking that you'll be able to cherish forever (Oh, your friends might get jealous too!)
My wedding videography style is:
I'll go ahead and use the term "cinematic," everyone else is right? However, I lean towards a more adventurous, artistic, experimental style of filming and editing. There are bound to be unique clips in your final film that you haven't seen before or would have never thought of. My portfolio ranges anywhere from "sultry romantic" to "spirited upbeat" because I cater each and every film to the couple that it's produced for.
On the day of your wedding, I'm somewhere between "fly-on-the-wall" and "Ok, I'm gonna move you over here because you'll look WAY better on camera." When we grab a coffee (or wine) together, I'll go over exactly which parts of the day are important for me to direct you, and which parts I like to get natural, organic, unfiltered footage of.
I love documenting weddings because:
Let's get down to an actual, honest reason why I love what I do:
The world can be an ugly, ugly place…if we choose to look at it that way. Or it can be an absolutely beautiful place. The older I get, the more I begin to realize how truly amazing and divine and lucky we are to live in these human bodies that are capable of such powerful emotions as love. With everything going on in our world, so much destruction, negativity, turmoil, and anger, I genuinely feel honored to take part in an entire day dedicated to what the world needs more of. I keep tissues in my pocket not just for you, but for me as well! In my eyes, your Wedding is a testament to the genuine goodness of the human experience, and it moves me every time. I love working with couples who see this and understand that their Wedding isn't all about the flowers and centerpieces, it's about something bigger and more powerful than perhaps we even understand. If the biggest reason you're excited about your wedding is that you get to play wedding coordinator for an entire year, we may not be the best fit.
My personality is:
My friends would say I'm honest, bold, adventurous, and free-spirited. My previous couples would tell you I'm easy to talk to, highly motivated, and extremely organized (I've actually had wedding planners use my day-of schedule instead of making their own!) I'm the type of person that isn't afraid of hiking the Appalachian Trail by herself, but I need to know exactly how many miles I'm hiking at least 5 days in advance.
What makes my business stand out from other videographers is:
The most obvious thing is that I'm a lady…there aren't too many of us lady filmmakers out there! When I'm filming and editing, it comes naturally for me to think and understand, "this is definitely an unflattering shot," or "everyone is too busy to notice this little thing going on over here, but the Bride would definitely love to see this later." I believe that being a female inherently helps me make your final film more emotional and romantic because I'm in tune with what makes us feel that way. Sorry guys, you may have the most expensive, high-tech, ultra 4k super-duper equipment, but at the end of the day, it means NOTHING if you can't tell the story and understand WHY the Bride has cared so much about this day for so long.
Aside from playing my woman card, I can easily say my style is very unique compared to other videographers in the area and leans towards a more adventurous, artistic, experimental style, instead of just "bridal prep, ceremony, toasts, dancing, the end."
My pricing:
We offer both videography & photography packages, however, we highly encourage you to consider investing in both and offer discounted packages when booking both with us.
Our videography packages start at $3,900, with most couples spending $5,200.
Our photography packages start at $3,600, with most couples spending $4,800.
Our combined photo & video packages start at $6,900, with most couples spending $9,200.
Please reach out to us for a full info & investment guide!
Website | Facebook | Instagram | Pinterest | Vimeo | YouTube
---
---
Bonnie Newman Creative Reviews From Marry Me Tampa Bay Brides:
"The first time Adam and I met with Bonnie, I knew we were going to hire her. She was so easy to talk to, sweet, caring, and so fun! I knew that she would make our wedding day an important event in her life, which made me trust her talent and guidance through the process. I truly wanted my videographer to be able to capture the love Adam and I have for each other, but also the love we have for our family and friends. Bonnie did an outstanding job making our video and I couldn't imagine anything more!" – Lila and Adam | Champagne and Greenery Elegant Clearwater Beach Wedding
"Bonnie's style was really unique and stood out to us because we knew it would perfectly capture all of the feelings from our big day. Bonnie is fun, creative, and her professional work speaks for itself. The one-minute Instagram sneak peek Bonnie shared with us was the most wildly popular thing on my Instagram ever! My friends said it brought tears to their eyes and reminded them of a movie trailer! Bonnie stayed with us all day, even on the water taxi, and captured every moment start to finish. She truly was able to showcase our love for each other and that of our friends and family." – Brian and Melissa | Orange and Peach Florida Citrus-Inspired Downtown Tampa Wedding
"I hired Bonnie of Bonnie Newman Creative because I loved her work, and it was within my budget. Now that I've worked with her, I have so many more reasons! She is so accommodating, professional, and kind. I would hire her again in a heartbeat, and I certainly recommend her to anyone looking for a videographer." – Ilana and Josef | Timeless Downtown St. Pete NYE Wedding
"Originally, we were not going to hire a videographer but about a month out I was starting to regret that decision. I franticly started researching videographers in Tampa and was immediately overwhelmed with options at very different price points. What was most important to me though was finding someone who was able to capture the raw emotion of a wedding day. After researching at least a dozen videographers, I came across Bonnie Newman Creative's work on Marry Me Tampa Bay and immediately fell in love with her videos! I told Bonnie the reason I hired her was that each of her videos had so much emotion in them and that they all made me cry! Fast forward to receiving our video and I could not be happier with our decision to hire Bonnie! She included every highlight of the day, yet we never felt like there was a video camera in our face. We are so thankful that we have this video to turn to whenever we want to relive our wedding day!" -Maria and Chris | Romantic Gold and Garnet St. Pete Beach Wedding
---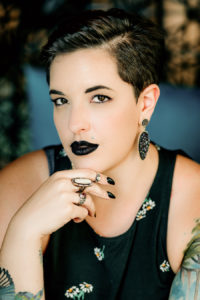 ---
Bonnie Newman Creative Reviews from Marry Me Tampa Bay Couples:
Marry Me Tampa Bay curates the below reviews from real couples whom we've personally interviewed. As Tampa Bay's most trusted wedding planning resource, these reviews are 100% accurate and aren't created by fake accounts.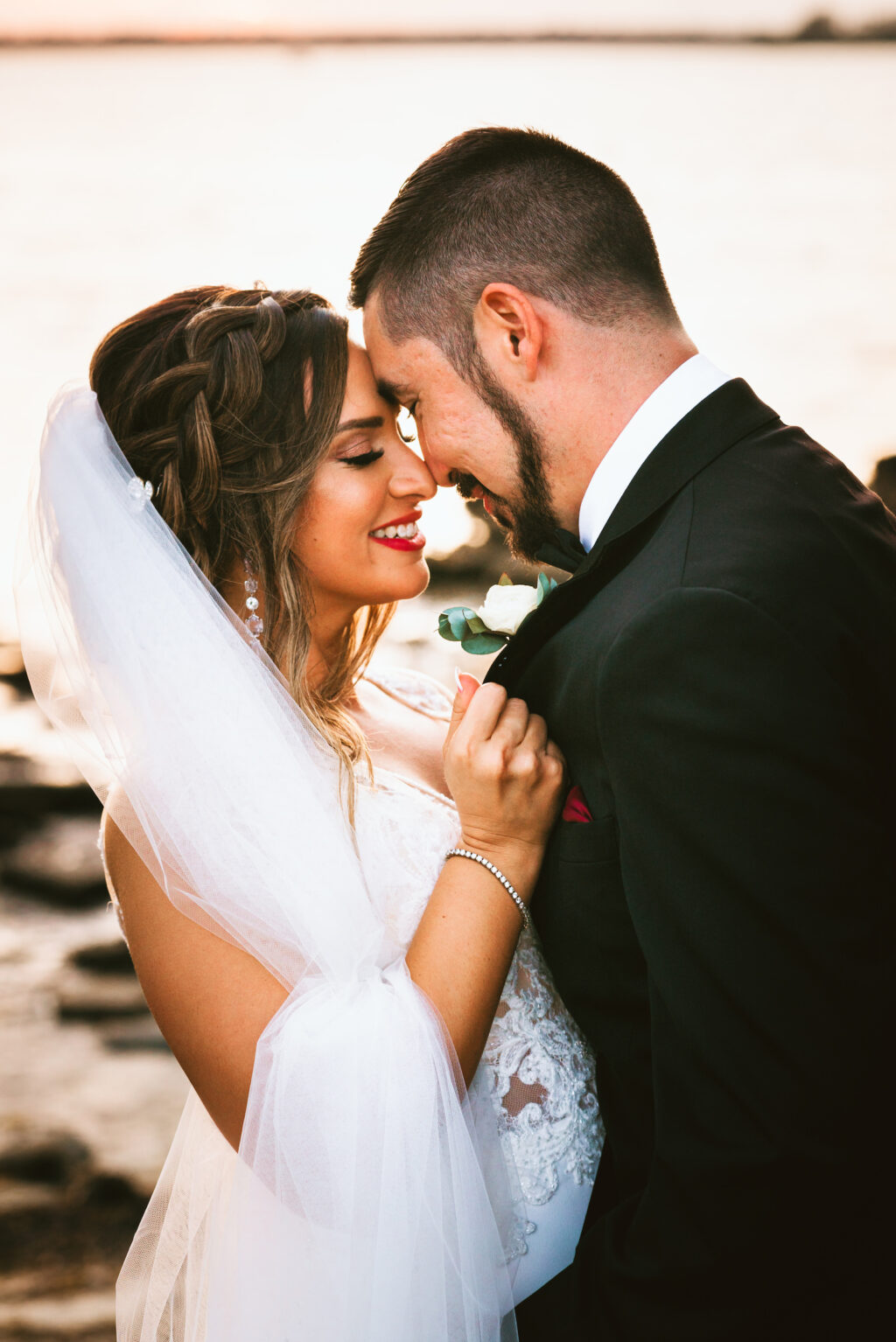 We wanted someone who could capture emotion really well and someone who could capture candid yet vivid photographs.
We reached out to Bonnie Newman Creative at the very beginning of our wedding planning process because I was captivated by the video teasers she would post on Instagram. Her wedding films literally make strangers cry, and they definitively made me cry! She followed through with everything she said she would do and truly listened to us when we explained what kind of photo and video we were seeking for our special day.
The package we chose came with an engagement shoot, which came out amazing, so we were able to meet with Bonnie and Jon a few times to build rapport and trust. That ultimately is the cherry on top for me. I knew that our photo and video team would be with us and near us for most of our big day, so I had to genuinely like and respect them. Bonnie and Jon were perfect on our wedding day, present but not in the way. They didn't over pose us and they let us be ourselves. They offered help when we needed it and gave us space to experience every moment organically. I freaking love Bonnie and now consider her a friend. Not only are she and Jon ridiculously talented, but they are also simply great people.
-Victoria and Michael
---
As Seen on Marry Me Tampa Bay